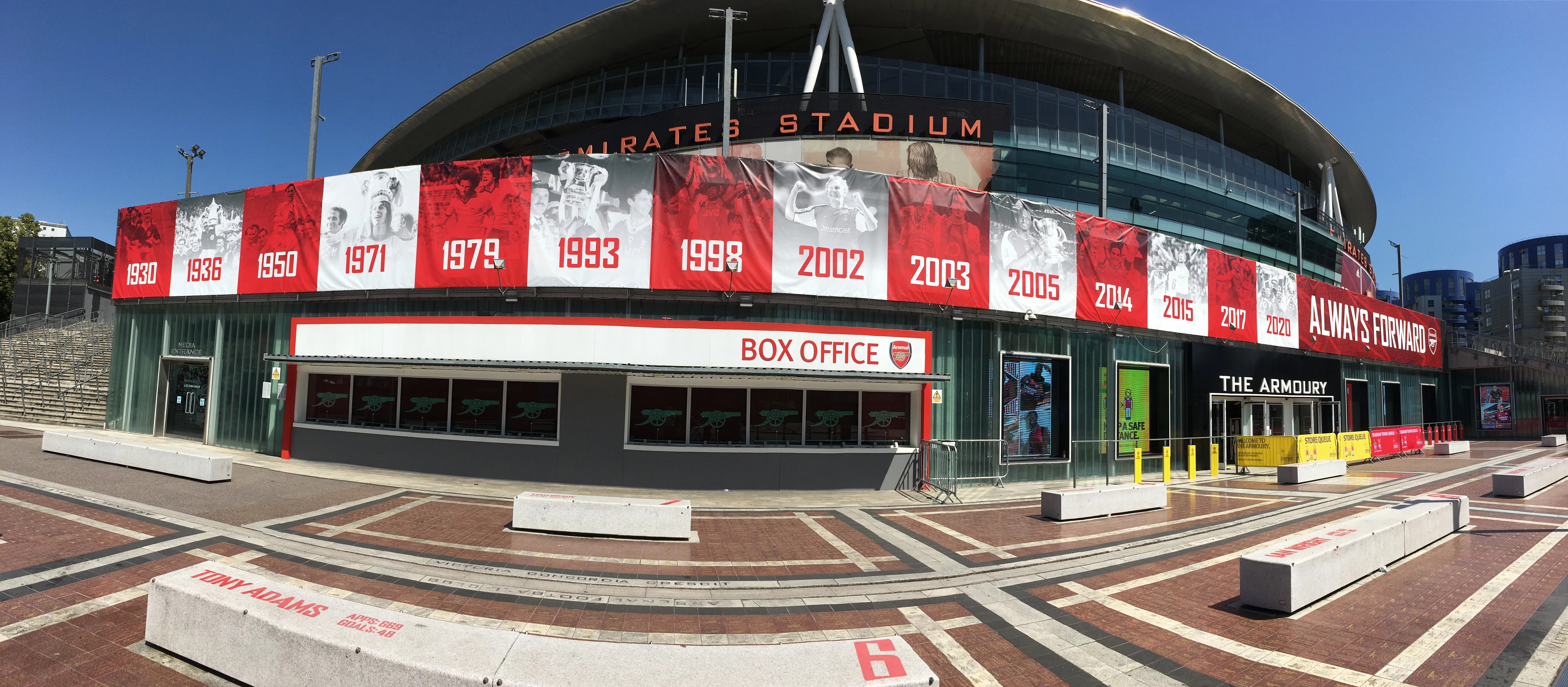 Arsenal's history one day at a time
This series takes a look at what was happening to Arsenal and in the world around them on this day at one point in Arsenal's past.
Arsenal's only ever league game on 7 July: the video
4 July – sublime Saka goal to beat Wolverhampton
There are of course very few videos of Arsenal games in July, largely because the club has rarely played games of any significance in the first part of July. But in 2020 the season stopped after the matches on 7 March and did not resume until 17 June. And so we do have a set of games from that season which incorporate July – as this game from 4 July 2020.
1 July 2020: Arsenal's thump Norwich: the video
Arsenal play in the FA Cup in June! The video
28 June 2020 – due to the pandemic, the FA Cup is running late, and being played behind closed doors.
27 June
Through this year we have been running vidoes of Arsenal matches day by day, but this has come to a halt in June largely because the club has not played many games in the era of video equipment filming every move.
However there is a big moment coming up – we actually do have a video of a game for tomorrow 28 June. But you'll just have to wait until then!
24 June: Petit scores for France
We've no Arsenal videos for this day but here is one of Petit scoring for France
It's Vieira's birthday, so here's his first Arsenal goal
During June we can't run our normal review of Arsenal videos day by day because the club has rarely played in June. So instead here is Patrick Vieira's first goal, chosen because today is his birthday.
22 June Herbert Chapman arrives at Arsenal
I don't have any videos of matches from this day in Arsenal's history, but today was the day on which Herbert Chapman joined Arsenal in 1925.
So it seems appropriate to have a film of something related to Chapman, and here's some footage from the 1927 cup final. It was Arsenal's first ever cup final, and the prelude to the the first ever major trophies that Arsenal won…
https://player.bfi.org.uk/free/film/watch-cup-final-1927-1927-online
On the anniversary of Bergkamp arriving, all his greatest goals
Arsenal historic videos: 20 June
As we have noted a number of times, there have been very few Arsenal games in June.
There was however one on 20 June 2020, played then because of the postponement of the season due to the coronavirus pandemic.
Sadly it wasn't a victory, but it is the only Arsenal match we have a video of, from this day.