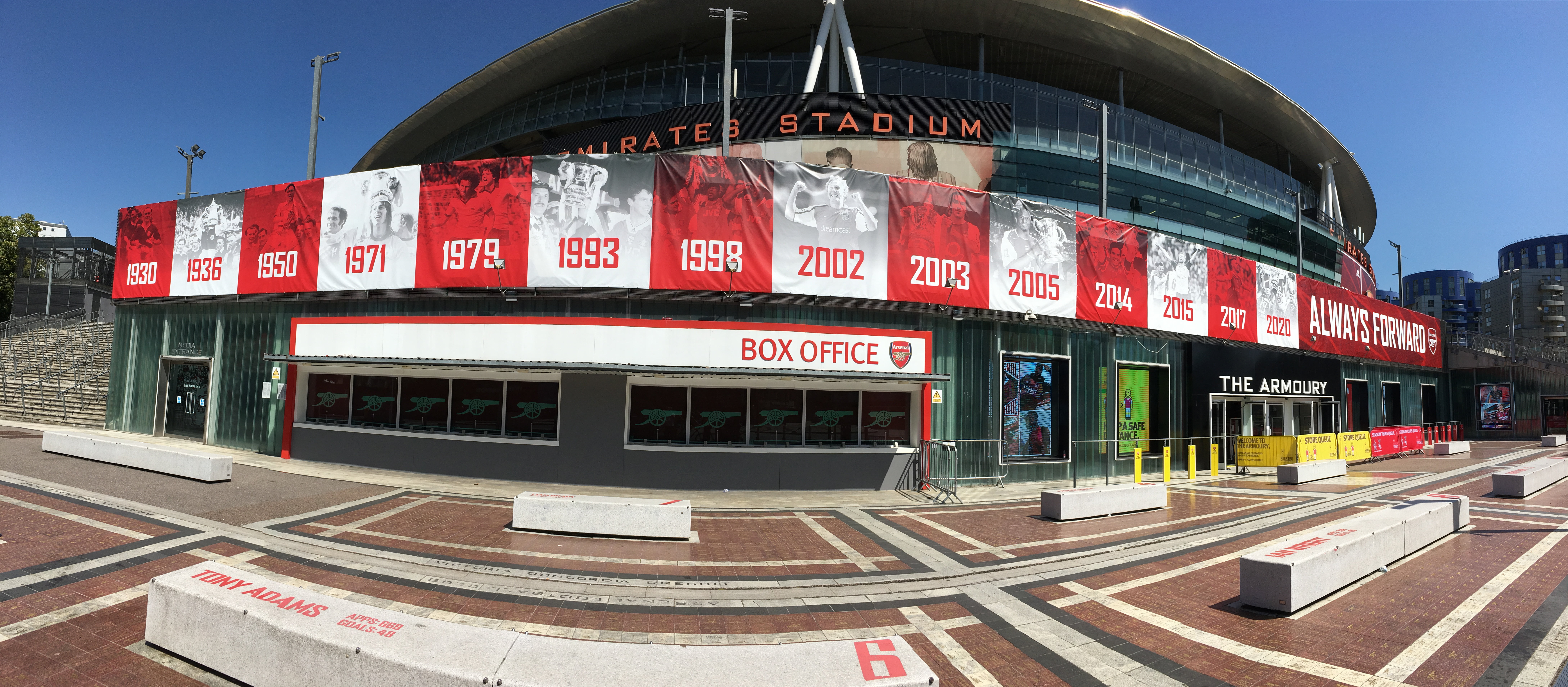 Arsenal's history as it happened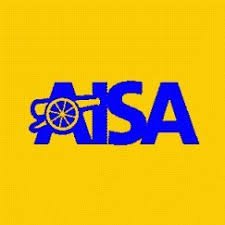 25 October
Sammy Nelson: made his Arsenal debut on this day in 1969
On 25 October 1969 Sammy Nelson made his debut in a 0-0 draw with Ipswich. He went on to play 245 league games for the club plus 10 appearances as a sub, and scored 10 league goals.
His misfortune with Arsenal was to play at a time when the team were not a trophy winning club and his despite his great quality as a player he only one two trophies with us – the Youth Cup in 1966 and the FA Cup in 1979.
However although he may not hold this as a prime memory of his Arsenal career in, 2013 he kindly attended the AISA Arsenal History Society social event at the House of Commons as a guest speaker, and I have to say I was impressed. I've not heard him speak before and he was entertaining and lucid, and it was a pleasure to see him again. Anything you read about Sammy will tell you he has quite a sense of humour, and some of the stories he told us (which I wouldn't like to repeat in print) certainly showed that to be true.
Sammy was born on April 1st 1949 in Belfast, and he joined Arsenal on his 17th birthday in 1966, right at the end of the Billy Wright era, which gave him two April 1 anniversaries. Surely that is a bit unfair for any player.
Soon after he joined, Arsenal changed manager, and the new man, Bertie Mee, retained Sammy Nelson to play in the reserves, initially on the left wing, then later at left back.
He made his first team debut on 25 October 1969 playing at left back. Bob McNab had been injured in the previous game and substituted – but he was back after missing just one match, so Sammy had to wait until December 6 for his second game – which like the first ended in a draw. In all he made four appearances in the league and he played in the drawn home game with Blackpool in the FA Cup 3rd round.
In 1970/71 he only made two starts in the league, and was a sub twice but he also played once as centre forward for Arsenal in a 0-0 draw in the league cup. So he was with us for the Double season, but didn't play enough games to get a medal.
It was injuries to Bob McNab in 1971/2 that gave him more of a chance and he played 24 games and scored one goal. He also played six FA Cup games, but didn't make the final. He was however by now playing for Northern Ireland and won 51 caps through his career.
The situation of Nelson only playing when McNab was not, continued until 1975/6 when McNab left, and Sammy became the first choice in the position, playing 36 league games that season.
He also played in the three FA Cup finals (1978, 1979 and 1980) and the Cup Winners' Cup final against Valencia.
He was finally displaced from the first team in 1980 by Kenny Sansom, and he left for Brighton, having played 339 league games, scoring 12 goals.
Amazingly though that was not the end of the highlights for him, as he played in the Manchester United v Brighton Cup final of 1983.
After retirement he went on to be a coach at Brighton, before moving into insurance and working on the Legends Tour at the Emirates.
24 October
On 24 October 1936, The East Stand, Highbury opened for the game against Grimsby. It had cost the club £130,000; less than the weekly wage of a player by 2020! With the West Stand opened three years earlier, the great vision of Sir Henry Norris, who had moved Arsenal from Plumstead to Highbury in 1913 was completed, although sadly he had passed away and did not see his dream fulfilled.
But despite Arsenal now forever known as the team of the 1930s, by the time the stand was opened it was felt that Arsenal had problems with their squad. The club had won the league four times between 1931 and 1935 and in the one season when they missed out, they had come runners' up in both the League and the FA Cup.
But the media had turned on Arsenal's manager George Allison, who was accused of endlessly chopping and changing the team. At the heart of the matter was the problem of away form with the club having just one draw (goalless) and two defeats thus far in the season away from home.
The newspapers noted, repeatedly that all the teams that had risen to the top had faded just as quickly: Sheffield Wednesday, Aston Villa, Everton, and even last season's runaway champions Sunderland had not maintained their dominance. Arsenal had been at the top longer than others, but now their demise was excitedly predicted by journalists at large.
An away defeat on 3 October to Man U who were 17th prior to the match amplified the concerns as for the fourth away match running Arsenal failed to score. Indeed Arsenal's last away win was on March 4. Since then Arsenal had now won 0, drawn 3 and lost 7 of their last 10 away games.
Then on 4 October the nation was appalled to receive the news of the Battle of Cable Street between Oswald Mosley's British Union of Fascists who dressed in uniforms that were based on those of the Blackshirts, and anti-fascist demonstrators. The following day the Jarrow March began with 207 miners marching to London in protest against poverty and unemployment.
An away draw with Sheffield Wednesday left Arsenal remained 17th in the league and for their next game were facing newly promoted Charlton. Arsenal got their first away goals in a 2-0 win.
Elsewhere the UK's Prime minister Stanley Baldwin chose to confront King Edward VIII about his relationship with the married (but soon to be divorced) Wallis Simpson. The nation was agog.
And so we get to 24 October 1936 as the East Stand was opened for game against Grimsby. It had cost £130,000 and with the West Stand having opened three years earlier it completed the building of a stadium fit for the team of the 1930s. The game ended goalless.
After that Arsenal did get an away win, against Liverpool but by the end of the month Arsenal had sunk to 17th, their lowest position since 8 March 1930 when they were 19th.
The boo-boys, as Chapman had labelled them, were out in force, and the newspapers were clear the glory days of Arsenal were over. But in writing off Arsenal the journalists were premature.
Arsenal did recover and came 6th in the League, but more importantly won the FA Cup for the second time. The following season they came third in the league and then in 1937/8 Arsenal won the League for the fifth time in eight years. Highbury, as ever, remained full.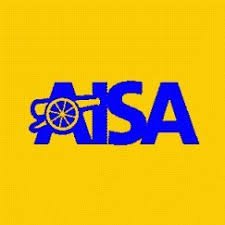 23 October
On 23 October 1994, Freddie Ljungberg made his debut for Halmstads – the start of his senior footballing career.
In all he played 79 games for the team before moving to Arsenal in 1998. As such he was one of Mr Wenger's early appointments, and the story quickly circulated that the manager signed Freddie without having seen him play.
Given the number of matches the manager was reported as watching, it seems very unlikely indeed, but these were the days when the media was still finding it very hard to accept the notion that English clubs could be successful in using foreign players or foreign managers. Indeed there was doubt expressed in the media that the fans would accept "this influx of foreigners". But as it turned out, with Freddie there was never any doubt. His enthusiasm was always there for everyone to see. Changing the colour of his hair just endeared him to all of us even more.
Having played 79 games for Halmstad Freddie made 216 appearances for Arsenal before having a final season in English football as a player with West Ham, by then having won two League titles and three FA Cup winners' medals.
In June 2018, it had been reported that Freddie would return to the club as the under-23 coach – and certainly those of us who saw him at under 23 games would all testify that he really did enjoy his time with the younger players. Watching him before the game he was all smiles, and always with a moment to have his picture taken with the fans who turned up to watch the team.
And then on 5 June 2019, Freddie was promoted to Arsenal's first-team coaching squad undoubtedly as a reward for his work with the under 23s. Although this move took much of the media by surprise, that was generally because they tended not to look at matters European, but had they done they might have noted that having been Arsenal's under 15s manager for a year, Freddie had become assistant manager of Wolfsburg before joining the under 23s. He already had experience.
But even then, no one expected him to become the "interim head coach" as he was called within five months, yet that is what happened on 29 November when Unai Emery was dismissed.
Freddie himself said he was working "on a game-by-game basis" and he must have realised he had no chance of keeping the job as the results failed to go his way. He achieved just the one win (beating West Ham) and beyond that he oversaw three draws and two defeats before Mikel Arteta was appointed – the man it seems Arsenal had wanted all along.
On 22 August 2020 it was announced that Freddie Ljungberg was leaving Arsenal to pursue his career somewhere else.
Quite where we don't yet know, but given that he has worked consistently in management at different levels since retiring as a player, it surely must be in football. And it surely is not impossible that we might one day see him back on the touch line working for Arsenal.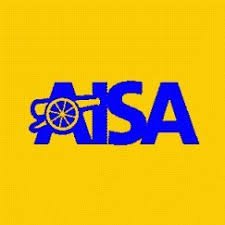 22 October
On 22 October 1949 Arsène Wenger was born. Happy birthday Mr Wenger.
He went on to become Arsenal's first permanent non-British manager, the club's longest serving manager, the Arsenal manager who won the most trophies, the manager with the highest win rate for Arsenal, the record holder for FA Cup wins, and the Arsenal manager who delivered the Unbeaten Season.
His was the 25th appointment of a manager at Arsenal, although Mr Wenger wasn't the 25th manager. Quite how many managers we actually had before Mr Wenger is not known, not least because between March and April 1898 Arsenal had someone in charge of picking the team – it is just that we don't know who it was. Maybe that person changed with each match – maybe there was a committee, as there was prior to 1897. There are simply no records to let us know.
What we can say for sure Mr Wenger is one of just 14 men who have managed Arsenal for over 100 games. He is also one of only two men who managed Arsenal for over 500 games (the other was Bertie Mee).
And he was the only man who managed over 1000 games. In fact his total was 1,235 competitive first team games. During this time, as I am sure you know, he won the FA Cup seven times, a record for any manager (even those from the early days when only a handful of clubs participated), and the League three times. Two of those League titles were Doubles, and the third was the Unbeaten Season. He also won the Community Shield / Charity Shield in seven of the ten seasons that we contested it under him.
Under Mr Wenger's tutelage Arsenal won 57.25% of their games, more than any other long-term manager. Of the other managers who managed over 100 games for Arsenal only Harry Bradshaw, (who managed Arsenal between 1899 and 1904) gained a higher percentage – helped a little perhaps by the fact that Arsenal were in the second division at the time. Arsenal finished second in 1904 and won promotion to the First Division, for the first time in the club's history. Eighteen of the twenty Arsenal players in the squad had been Bradshaw's signings.
In fact the only men to win a higher percentage of their games were Jo Shaw (who took over managing the club after Herbert Chapman suddenly died, and managed the 23 games remaining the season), Mikel Arteta (who took over from Mr Emery), the unknown manager who took control of the club for eight games at the end of the 1897/8 season, and Pat Rice, who managed Arsenal for four games in September 1996, while we were waiting for Mr Wenger to arrive.
Arsenal's list of managers however also includes two other "oddities" if we may call them that. Between August 1893 and May 1897 Arsenal had no manager at all and were run by a committee – which must have made team selection fun. They selected the team for 118 League games and had a percentage win rate of 44.92% which was in fact better than Bertie Mee, our first double winning manager.
And then there was George Morrell who on 13 April 1915 simply upped sticks and left the club seemingly without telling anyone, before turning up as manager of Third Lanark in Scotland.
Overall Mr Wenger won 707 of the games he oversaw drew 280 and lost 248. 2,156 goals were scored during his reign and 1,147 conceded, giving the average score in a match under Wenger as 1.74 for Arsenal and 0.93 against.
We all wish Mr Wenger a very happy birthday.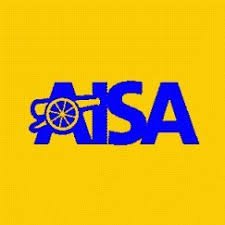 21 October 1922
======================
By Tony Attwood; AISA Arsenal History Society
1922/3 was Arsenal's third season at Highbury, and their third season back in the first division after the league was expanded at the end of the first world war.
However under the management of Leslie Knighton the club was stuttering just above the two relegation places.
The table had a very crunched up look – for although Arsenal were three points off the bottom they were also three points off the top, something that was more likely to happen under the two points for a win, one for a draw system, with goal average not goal difference separating teams on the same number of points).
Meanwhile Arsenal's chairman Sir Henry Norris, the man who had rescued the club from bankruptcy in 1910, and who had become an MP as well as rising from being a man with no connection with the army to the man who organised conscription, and who achieved the rank of Lt Colonel by the end of the war, seemed to be pulling away from matters that distracted him from Arsenal. He was known to be having disagreements with his local political party and now announced that he would not stand again for Parliament. It suggested he would have more time for Arsenal – and so it certainly turned out to be.
Indeed he needed time because he and the rest of the Arsenal board had just been summoned to the FA headquarters, to give evidence to an FA Commission of Inquiry into the game played at White Hart Lane on 23 September wherein disputes between players on the pitch were said to have reached a dangerous level.
Also in the build up to the match on 21 October Arsenal broke off league proceedings to play a friendly against Southend, something that was becoming a bit of a habit. Earlier games had been organised to help raise money for the local hospital, and I suspect this was the same, although I don't have confirmation of this. Arsenal put out a mix of first team regulars and reserve players and won the game 1-0. No crowd figure is recorded.
Arsenal might have been looking forward to the return match on 14 October, and might have been rather concerned at half time to be 0-2 down, but they were not expecting a second half from hell which is what they got. Ultimately they lost 0-7. It was the second time in the first division Arsenal had conceded seven – the last being on 2 October 1909 to Blackburn Rovers – again when having won the previous game.
The result meant that Arsenal were not only back to 18th in the table, they now had the worst defence in the league, having conceded 28 goals.
The game saw injuries to Voysey and Young. Norseman writing in the local paper stated, "Someone will have to suffer for this, and the sooner the better". I suspect he meant the manager, but he was not to get his wish – at least not for quite a while.
Only two players from that match were now kept on to play a friendly against Southampton (last season's champions of the newly form 3rd Division South), on 16 October – Rutherford and White. And I suspect the manager and players must have been wondering what lay ahead when they went into the half time break 1-0 down. But both those regulars scored two goals in the second half as Arsenal ran out winners 5-3. The game also saw Bob John get a match, as he edged ever closer to the start of what was to be his magnificent first team career with Arsenal.
Meanwhile, in events away from football, on 17 October the first hunger march set out from Glasgow heading for London – which had a major impact on politicians who seriously feared a civil uprising. The following day on 18 October the BBC was formed, and on 19 October the coalition government resigned over the Chanak Crisis in relation to Turkey.
Meanwhile a political crisis was brewing. Following the cessation of the 1st World War in 1918, Britain and France still held military positions in the Dardanelles and war between the allies and Turkey over the division of land between Turkey and Greece always seemed possible. However Canada, France and Italy refused to back military action when Parliament pushed for it following a new Turkish advance, as did the most senior British military commander, and there was a clear feeling in Britain that there was no taste for war. On the other hand the Liberal PM David Lloyd George and Winston Churchill, whose Liberal party were the minority party in a coalition government, called for war.
As Arsenal's chairman, Sir Henry Norris, was leaving Parliament he had no involvement in the debates. Instead he fulfilled a promise to go to the Finsbury Empire (just along the road from Arsenal close to Finsbury Park Underground station), to attend, (with other well known local dignitaries) a performance in aid of the British Legion.
Meanwhile a number of Conservative members of the coalition cabinet resigned and Lloyd George was forced to go to Buckingham Palace to resign as Prime Minister, which would cause an immediate general election. King George V was forced to break away from social events at Sandringham (well over 100 miles from Buckingham Palace) to accept the resignation. When the king finally got there, the government fell, a general election was called and the king could get on his train and go back to Norfolk.
Arsenal went on to lose their last two games of the month and as October 1921 ended the Reds were two points away from the bottom two places but with a worse goal average than anyone else. Two clubs would be relegated at the end of the season. Here was table on 31 October 1921
| Pos | Team | P | W | D | L | F | A | GAv | Pts |
| --- | --- | --- | --- | --- | --- | --- | --- | --- | --- |
| 1 | Liverpool | 12 | 8 | 0 | 4 | 30 | 15 | 2.000 | 16 |
| 2 | Sunderland | 12 | 6 | 4 | 2 | 22 | 16 | 1.375 | 16 |
| 3 | Middlesbrough | 12 | 5 | 5 | 2 | 21 | 14 | 1.500 | 15 |
| 4 | Manchester City | 12 | 6 | 3 | 3 | 16 | 16 | 1.000 | 15 |
| 5 | Burnley | 12 | 6 | 2 | 4 | 20 | 12 | 1.667 | 14 |
| 6 | Chelsea | 12 | 5 | 4 | 3 | 17 | 13 | 1.308 | 14 |
| 7 | Nottingham Forest | 13 | 5 | 4 | 4 | 14 | 13 | 1.077 | 14 |
| 8 | Newcastle United | 12 | 5 | 3 | 4 | 15 | 11 | 1.364 | 13 |
| 9 | Huddersfield Town | 12 | 5 | 3 | 4 | 15 | 13 | 1.154 | 13 |
| 10 | Bolton Wanderers | 13 | 5 | 3 | 5 | 18 | 19 | 0.947 | 13 |
| 11 | West Bromwich Albion | 12 | 5 | 2 | 5 | 23 | 16 | 1.438 | 12 |
| 12 | Blackburn Rovers | 12 | 4 | 4 | 4 | 19 | 18 | 1.056 | 12 |
| 13 | Birmingham City | 13 | 4 | 4 | 5 | 11 | 12 | 0.917 | 12 |
| 14 | Aston Villa | 12 | 5 | 2 | 5 | 17 | 21 | 0.810 | 12 |
| 15 | Sheffield United | 13 | 4 | 4 | 5 | 12 | 16 | 0.750 | 12 |
| 16 | Tottenham Hotspur | 11 | 5 | 1 | 5 | 16 | 18 | 0.889 | 11 |
| 17 | Everton | 11 | 5 | 0 | 6 | 17 | 22 | 0.773 | 10 |
| 18 | Oldham Athletic | 12 | 4 | 2 | 6 | 15 | 20 | 0.750 | 10 |
| 19 | Arsenal | 13 | 4 | 2 | 7 | 16 | 31 | 0.516 | 10 |
| 20 | Cardiff City | 12 | 4 | 1 | 7 | 22 | 22 | 1.000 | 9 |
| 21 | Preston North End | 12 | 2 | 4 | 6 | 14 | 24 | 0.583 | 8 |
| 22 | Stoke | 13 | 2 | 3 | 8 | 15 | 23 | 0.652 | 7 |
You can see all today's Arsenal anniversaries by clicking on the button on our home page and on the AISA Arsenal History Society site The anniversaries for the day are put on the site at around 9.30am London time, along with a video showing one of the memorable Arsenal games from this day.