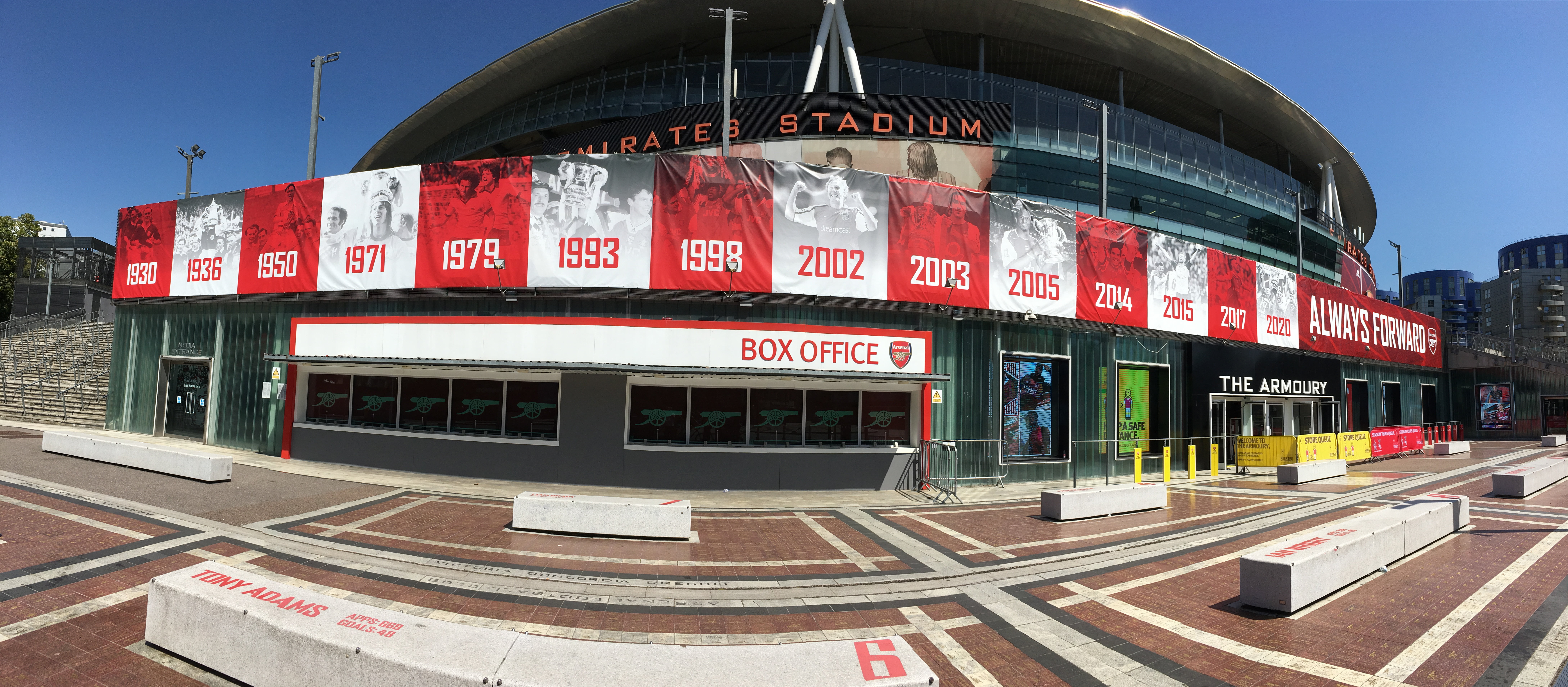 Arsenal's history one day at a time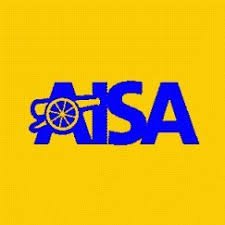 27 January 1934
The history of a football club that started in the league in 1893 is of course packed with the names of hundreds of players who are no longer remembered by fans or even the club, although undoubtedly somewhere there are relatives who are still telling their children and grandchildren that a member of the family once played for Arsenal.
I suspect for most people Alex Wilson is one of these names – a player not now remembered, but one who played his part for the club over 80 years ago.
In fact on 27 January in 1934 Alex Wilson played his first game for our club. And a fine game it was as the result ran out Arsenal 7 Crystal Palace 0 in the FA Cup. Although truth be told the result was not especially remarkable for on that day five of the FA Cup games had six goals or more in them.
Frank Moss was the keeper at the time, and in these days there was no question of swapping around reserve players even for a supposedly easy FA Cup match. But he was injured for this match, and Wilson took over – one of six games he played in that season – sadly for him too few to get a winners' medal as Arsenal won the league.
This was however the traumatic season – the season in which Herbert Chapman died and Joe Shaw took over as manager. He is therefore counted as one of Joe Shaw's players.
Alex Wilson was born in Lancashire, and played for Overton Athletic and Greenock Morton winning promotion to the first division with then in 1929.
He was signed by Chapman in May 1933. Over the first two seasons he played intermittently but did get a run for the last nine games of 1934/5 – losing only the final game (by which time Arsenal were champions).
But with Moss' injury problems continuing new manager George Allison kept Alex in goal and he played 43 games that season, including in the cup final where we beat Sheffield United 1-0.  So he did get a medal.
However in the close season Allison signed George Swindin and Frank Boulton and after playing in the first game of the season Alex Wilson played only one more game, as first Swindin then Boulton became the first team keeper.
But Alex Wilson returned in 1938/9 after Boulton was sold and played 19 league and one cup game. After the second world war broke out he joined St Mirren, having played 90 games for Arsenal.
He did turn out as an emergency keeper for Brighton and Hove Albion in the 3rd division south in 1947/8 and was also trainer and physiotherapist for the club before moving on to Birmingham City, Sunderland and Blackpool, as well as Kent County Cricket Club.
In 1967 he emigrated to the USA and worked as a physio for the Boston Beacons of the NASL. He died in Boston at 1971, aged 62.
One of the men who was there for Arsenal when called upon, and of course a man who has appeared on the Highbury Wall.
26 January 1895
Arsenal: the first ever League club to have its ground closed because of crowd behaviour
26 January 1895: Woolwich Arsenal were ordered to close their ground for the rest of the season because of their inability to control the crowd. But why Arsenal? And when in 1895?
One thing we know is that the Manor Ground became the home to "betting gangs" – groups who hung out at the games and who were universally condemned by the press, and indeed the club. Gambling was very highly controlled in England at the time, and indeed when Sir Henry Norris became an MP after the war and had a chance to introduce a private members bill the bill he chose was one intended to reduce gambling in relation to football.
Mind you, newspaper reports also show that drunkenness was a reason for arrests, and these arrests caused further problems for it was not unknown for supporters to try and rescue one of their number who might be arrested by the police. Respect for the police in London was not the same as it is now.
The key "problem" was verbal abuse. Physical violence was very rare, but verbal abuse was becoming increasingly common. On the three times that Woolwich Arsenal was reported to the FA, twice was for verbal abuse, and only one for any form of physical assault.
And of course, always on the look out to attack people who were unlikely to buy their newspapers, the press did indeed get very worked up about foul language from "weedy uneducated hooligans."
The original sentence proposed against Arsenal in response to the crowd troubles, was that their ground would have been closed for the rest of the 1894/95 season. However, the "compromise" of a mere 6 weeks suspension was eventually agreed upon by the FA.
However an almost identical episode of ref bashing at Wolverhampton Wanderers later the same year, in October 1895 led to their ground being closed for only two weeks. At least one non-local reporter put the disparity in the harshness of the sentences from the FA, down to Arsenal's role as the pre-eminent southern professional team. The northern based League had welcomed Arsenal into their club, but didn't want them getting above themselves!
There were also some altercations with Tottenham, the most serious being when the Spurs goalkeeper (an ex-Woolwich Arsenal man) punched a fan who was subjecting him to "foul and insulting language" from behind the goal.
Most of the findings point to a predilection for verbally abusing anyone and everyone, including the home team when they played poorly. Unlike today, the majority of supporters worked on the Saturday morning and only had that afternoon and Sunday as time off work, and also had very little annual leave. So this leisure time was precious in a way that, over a hundred years later, is very hard to appreciate. Working class men were treated as second class citizens at work, and this was their chance to fight back.
Thus They paid their 6d (about 2p) and saw it as their entitlement to exercise their verbal volleys at whoever they wished. If it was a home player who was the subject of their displeasure it was generally because pre-WW1 the crowd had an intense feeling of belonging and bond to that the club as a representative of "their" town. If the player was letting down the whole area with their uselessness, the feeling was that the player should be informed in no uncertain terms.
25 January 1890
122 years ago today Arsenal won through to a cup final, which in turn led to the club's first ever trophy: the Kent Junior Cup. "Junior" in this regard did not relate to the players' ages but to the fact that the cup was intended for reserve teams.
The reserve team had been created for the season 1886-87, with them playing a total of three friendlies. And it should be remembered that at this time there were no leagues in the south of the country, so this was indeed the only option.
The reserves played their first competitive game against Upton Excelsior in the London Junior Cup; winning comfortably by 3-0. They played two more games in the competition beating Upton Ivanhoe 4-3 and losing 1-4 to Spartan Rovers. Details of the games however are scarce, and there is not even mention in reports as to which round of the competition the games were played in.
But 1889-90 saw the big expansion of the club, ahead of the decision in 1891 to become a professional side. In all the irst team was entered into the FA Cup, the London Senior Cup, the London Charity Cup and the Kent Senior Cup with the reserves in the Kent Junior Cup. The first team reached the finals of the three regional cup competitions but before they played in any of those games, the reserves reached the final of the Kent Junior Cup on 1st March 1890 beating en route, Dartford Working Men's Club (7-1), Lewisham (9-1), Ordnance Store Corps (13-1) Cray Wanderers (score unknown) and Folkstone (2-1)
The final against was played on 1st March 1890 at Gravesend's Bat and Ball ground. As the name suggests, it was originally built to play cricket on but during the winter football was played on it (I am sure the cricketers really appreciated that). Interestingly Danskin played in goal, as he was too injured to play in the outfield.
Here's the report from the local paper
These teams met on the Bat and Ball Ground, Gravesend, on Saturday in the above competition. Both clubs have a splendid record, the Excelsior lads having an unbeaten record up to Saturday last, while the Royals have beaten Dartford Working Men's Club, Lewisham, Ordnance Store Corps, Cray Wanderers, and Folkestone in the above competition. Much interest was taken in the match by the partisans of both clubs so that a hard game was looked forward to.
TThe Excelsior winning the toss, Kime started the ball at 2.45, both teams striving their utmost to take the lead. The Woolwich players being much quicker on the ball were leading at the interval by one goal to none. After having much the best of the exchanges during the second 45, the Reds quickly settled what little hopes the Excelsior supporters had left, as after the change of ends the Royals, playing splendidly together, quickly registered five more goals, victory resting with the Royal Arsenal Reserves by six goals to nil Kime scoring three, Christmas, Charteris, and Rowland one each. Every man on the winning side played a splendid game, and it would be unfair to signal out any special player. The Excelsior played hard to avert defeat, but found their opponents much too strong for them.
Teams: – Royal Arsenal Reserves: D. Danskin (goal), J. Gardener, J. Wilson (backs), A. Brown (captain), W. George, A. Walton (half-backs), A. Christmas, J. Rowland, J. Kime, J.M. Charteris, D. Gloak (forwards). Chatham Excelsior: Taylor (goal), Clark, Davis (backs), Wymhill, Pellath, Williams (half-backs), Williams, Jenner, Hartland, Tonbridge, Wells (forwards).
The cup was brought to Woolwich by the winning team on Saturday evening, who received quite an ovation at the Arsenal station.
24 January 1998
1997/8 was Arsène Wenger's first complete season at Arsenal, and as you might remember (if you are of a certain vintage) Mr Wenger set himself an impossibly high bar to measure up to thereafter by giving us a Double. It was our first championship in seven years, the first league/cup double since 1970/1 (although George Graham got the country's first ever cup double in between). Only the League Cup semi-final defeat to Chelsea stopped the dream of the domestic treble. Europe was uninspiring, but no one seemed to mind.
And all this in the season when we let Paul Merson go to Middlesbrough for an offer of over £4m (considered to be huge at the time). But the incomer – Manu Petit – most certainly caught the eye. Gilles Grimandi wasn't a huge star player, and he proved a superb he of scouting in France after he stopped playing. .
And then there was Marc Overmars, who came in for £7m – which explained Merson's leaving. For what a stunning player he turned out to be – and what a profit maker too, when he eventually went (complete with an injury) to Barcelona for an insanely huge price.
Christopher Wreh also came in, and has since been the subject of considerable controversy – along with Boa More, Mendez and Manninger. Indeed during the summer of 1997 it was hard to keep up.
As for the FA Cup, in the 3rd round it looked like Mr Wenger was going to fall into the sort of disaster area that beset previous managers facing lower league clubs – we drew at Highbury with Port Vale. We drew the replay too, but did manage to go through on penalties. Not an auspicious start given that not only were Port Vale a second tier club (known as Division 1 in those days) but that they missed relegation at the end of the season by just one point.
So we come to 24 January 1998: ten years to the day after we suffered our eighth consecutive league game without a win. We played Middlesbrough of Division 1, heading for promotion – they ended up second that season. It was away, and was where Marc Overmars scored in just about a minute, and Ray Parlour scored the second. Inevitably Paul Merson scored against us.
A goalless draw at home to Crystal Palace took us to a replay in the fifth round but we won with a less than full strength team.
Then in the 6th round we went behind to West Ham, London's 3rd team at the time, just behind Chelsea, but some way ahead of London's Premier League also rans – Tottenham (who only just avoided relegation by four points) and Wimbledon, who gained the same number of points as Tottenham. Wimbledon and Tottenham matching each other eh? Who would have thought it!
But for Arsenal Dennis B. scored a penalty, to give us our third replay in four cup games. This was getting a habit – and for those of us paying, an expensive ticket.
Worse (at least for the nerves) it was another draw in the replay and another penalty shoot out.
This was also the time when (amazingly as it now seems looking back) a few of us thought Chris Wreh was a real prospect. And I do remember in the build-up to the semi final against Wolverhampton Wanderers thinking for the first time that we could actually do the double here – and that was before Wreh scored.
So to the final on 16 May 1998. There was no Bergkamp, and I think we all assumed that the forward line would be Wright and Anelka, or maybe it was just me. But it wasn't… it was Wright on the bench – something that became an issue when he didn't even get on at the end for his medal.
I remember it as a lopsided affair in which Newcastle didn't really look a serious threat – in fact I am sure I remember after talk of them not even showing up – especially after Marc Overmars scored on 23 mins, putting the ball between the keeper's legs. Was there no end to what Wenger could give to us? We were going to do the double!
Nic Anelka got the second and Wreh looked ok – which is worth noting given his subsequent history. But everyone raved over Marc Overmars, quite rightly. Except Ian Wright.
3 January 1998: Arsenal 0 Port Vale 0; 3rd round
14 January 1998: Port Vale 1 Arsenal 1; replay Arsenal win 4-3 on pens
24 January 1998: Middlesbrough 1 Arsenal 2; 4th round
15 February 1998: Arsenal 0 Crystal Palace 0; 5th round
25 February 1998: Crystal Palace 1 Arsenal 2; replay
8 March 1998: Arsenal 1 West Ham 1; 6th round
17 March 1998: West Ham 1 Arsenal 1; replay, Arsenal win 4-3 on pens
5 April 1998: Wolverhampton 0 Arsenal 1; semi-final at Aston Villa
16 May 1998: Arsenal 2 Newcastle U 0; Final.
A second double in Mr Wenger's first full season. Well I never!
23 January 2013
Arsenal 5 West Ham United 1.
What is supporting a football team about, apart from watching the match? It is about being with your mates, having fun, sharing experiences. And just occasionally watching a game that is so enjoyable that you just can't forget it.
Like the game on this day in 2013 in which Arsenal had 24 goal attempts and Podolski, Giroud (2) Cazorla and Walcott got the goals.
It was one of those "When we are good, we are really good," moments. We ended the game against West Ham with 69% of the possession, and 24 goal attempts, with 10 on target. For 12 minutes we were unbeatable. Any suggestion of anything else was a mere trick of the floodlights.
As for West Ham's opening goal – it felt like we had to give them something just to make the game interesting. At the start the match previewer on the Untold Arsenal blog said it would be a 3-1 win and that opening goal made it seem possible.
But the game left many questions unanswered. Like how could Sam (the one with the nickname that relates to his size, he who is now of WBA) put out a team like this? Yes WHU did some defending in depth, but nothing like the revolting "park the team bus" and "kick the hell out of them" which had led me some years earlier on my blog to describe the tactics as "rotational fouling" and "rotational time wasting". Yes they still did high balls and industrial challenges in the nature of the Mr Allerdyce's favoured tactic, but there were odd bits of footballing adventurousness there too, which was strange to behold.
West Ham tried to play, and really the only sadness in the match was the problems at the away supporters end in the second half. Of course I could only see from my vantage point at the opposite end of the stadium, so maybe it was Arsenal stewards fighting amongst each other. Maybe it was nothing. Who knows.
Back with the football, Santi Cazorla's back flick goal, which crawled over the line at about the speed of a tortoise who has drunk too much meths, was a wonder. And the promise of Podolski was there for all to see. He did assists, set ups, and perfect passes and then went through the routine again – whilst getting the equaliser with a rasping shot. A "Good Man" was the general assessment in the crowd.
So what else happened?
At each match during the season at this time I would always go and order a burger. Not that I wanted one – I can't stand them in fact. But I did it just to prove that they are not available so I could write it up in my blog. Try ordering a burger 10 minutes before kick off, anywhere in the upper north and the answer was always either a straight no, or you will have to wait 10 minutes. Not much good when one is at a football match in order to… watch the football.
Now since advertising a product you know is not for sale is against Trading Standards regs, Delaware North the purveyors of stuff at the time were, in my view, being naughty. I told them so, and reporting it, game after game, seemed slightly amusing at the time. It all seems a bit silly now, but I was younger then…
I also used to ask for a cappuccino at half time. This time, two of the three coffee machines in the area behind my seat had their front doors hanging off. Only a couple of the people serving knew how to use them – the result was chaos as men with cups and no liquid bumped into men who had got liquid into their cups. The doors on the front of the machines were slammed shut and sprung open, knocking cups that may or may not have had some form of drinkable solution within them. That's how it goes. Watching them helped pass the time, especially when we were losing. Remember Laurel and Hardy?
In fact irrespective of the football the service of food and drink at Arsenal at the time was chaotic, and looking back at my blog it seems we all commented on it quite a lot, so the victory on this day over West Ham was doubly welcome.
But on this day, most thoughts of food and drink it seems were forgotten. Theo moved into the middle at the end, and went off to count the £9.92 he earns a minute – even when he is asleep. I think I would sleep better if I knew I was earning £9.92 a minute while sleeping. I wouldn't spend it on Delaware North products either.
And I see in my blog for the day I made a point for the ref. Very early on Vaz Te kicked the ball away after the whistle had blown. The ref did nothing. Later he got booked (at the end of the first half) for repeating the trick. If the ref had seen the first one, he might have sent the player off – which is not what I want, but kicking the ball away is really a very silly little game to play. But maybe the ref thought the first kick away was a knee jerk reaction.
.
22 January 1910
Without the events of 100 years ago today, there would be no Arsenal
22 January 1910 is a date that should be remembered by every Arsenal supporter, and yet somehow it is just another day. I doubt that many other web sites will remember this day, and certainly none of the media will note it, and indeed even Arsenal FC seem to have forgotten it.
But this was the day, when Woolwich Arsenal FC held two meetings, either side of their home match with Middlesbrough. The first was a shareholders' meeting and the second was a public meeting – both being held in the Town Hall.
The purpose of the meetings was the same in each case… to announce to all and sundry that Woolwich Arsenal had run out of money, and that the man who had been financing them for years – George Leavey – could carry on the good work no longer. He was not a mega-wealthy man, but did own a chain of gentleman's outfitters, so his funding potential was not unlimited and he felt he had reached the limit.
The club's shareholders had been aware for some time that Arsenal was in serious trouble – which was why the 1909/10 season was going so poorly with Arsenal in the relegation zone. The order had gone out one year before: clear out the playing staff, get any transfer fees you can, and bring in players for free on lower salaries.
But by 22 January 1910 it was clear that this was not enough. The club had significant debts, including salaries and (although this was not made public at the time) debts payable to Archie Leitch who had designed the grandstand at the ground years before.
So why was the day so important?
The answer is that it was the reporting of these two meetings that led to a general awareness that the club was teetering on the edge of extinction. And this reporting also aroused the interest of one man, who turned out to be the club's saviour.
And by the Monday following the two Saturday meetings Henry Norris, the owner of Division 2 Fulham (Division 2) was expressing an interest in helping to save London's original league club.
Norris was a man who had left school at 14, and built up a huge property empire in Fulham but had never lost his love of football. Indeed he was a director of Fulham FC.
He regularly wrote columns in several newspapers to put his point of view across and after just one term as a councillor in the Borough of Fulham he had become the Mayor of the Borough. Indeed he went on to become the longest serving mayor in the history of London.
On the Monday after the announcement of Woolwich Arsenal's impending demise Norris used his column to write about "London's oldest professional club" and the sadness it would cause all Londoners if this club went out of business.
Whether in fact he knew where his opening article about Woolwich Arsenal FC would lead is anyone's guess, but from the moment of his comments he was drawn into the Arsenal saga, and did eventually take the club over in the summer of 1910.
Throughout the process of rescuing Arsenal, Henry Norris acted carefully and with aplomb, exploring every avenue, and taking note of supporters' views as much as those owed money by the club.
From the off there was talk about moving Woolwich Arsenal out of Plumstead, but respecting the supporters' wishes Norris gave the committee that ran the club the assurance that if he were involved, he would leave the club in Plumstead until every avenue for rescuing the club and keeping it in the area had been explored.
Indeed although he only promised at first to keep the club south of the river for one year, he quickly extended the promise to two years, and ultimately continued to support Arsenal in Plumstead for three years until he announced the move to Highbury.
What's more, with Arsenal having run out of money, it was Henry Norris who personally supplied the funds to move grounds, guaranteed the lease on the land in Highbury, and guaranteed the bank loans for the building of the stadium.
His aim throughout was for the club to become financially self-supporting, and this is exactly what he achieved.
A fictionalised account of the year in which Henry Norris took over Arsenal, through the eyes of a young Fleet Street journalist and Woolwich Arsenal supporter is published in the novel "Making the Arsenal"
You can read more about, and order a copy of the book "Making the Arsenal" by clicking here.
21 January 1893
The end of Royal Arsenal in the FA Cup
In the early days of the FA Cup when there were only two divisions in the Football League, the amateur teams would play in a set of four or more qualifying rounds and then the League teams would join in, in the first round (the equivalent of the third round today).
Thus on 10 December 1892 Royal Arsenal beat Clapton at home 5-0 in the fourth qualifying round of the FA Cup. It was the fourth time Arsenal had been in the FA Cup and the first time Arsenal had won through the qualifying rounds to reach the first round.
That is not to say that Arsenal had not been in the first round proper before because for the previous two seasons Royal Arsenal had been excused qualification. It all seems a bit erratic – a bit like the FA today in fact.
The record runs like this:
1889/90 Arsenal played in the qualifying rounds and lost in the fourth qualifying round 1-5 at home to Swifts.
1890/91. Despite the size of the defeat upon their exit last season Arsenal were given a bye and moved straight into the first round, where they were beaten 1-2 at home by Derby
1891/92. Although the result in the first round was poor thus far (two defeats in two games) Arsenal were again given a bye and this time were beaten 1-5 away by Small Heath in the first round.
1892/3. Playing in the cup for the last time Royal Arsenal were put back into the qualifying rounds. The draw gave them every game at home, and the results were
14 October Beat Highland Light Infantry 3-0
29 October Beat City Ramblers 10-1
19 November beat Millwall Athletic 3-2
10 December beat Clapton 5-0
As a result the club moved back into the First Round but on 21 January 1893 Arsenal once again lost in the first round – this time 0-6 away to Sunderland.
There is one interesting moment in the club's qualification in 1892/3 and that was the match against City Ramblers. Arthur Elliot played in this game and he along with James Henderson and Charles Booth each got three goals – the only time ever that three players all got hatricks in one game.
To give a bit of context to the time, this cup run in the qualifying round in 1892 came after the club had earlier in the year attempted to start up the Southern League. Indeed in February of that year the following teams were elected by their peers to be part of the new Southern League:
Chatham, Chiswick Park, Crouch End, Ilford, Luton Town, Marlow, Millwall Athletic, Old St Marks, Reading, Royal Arsenal, Swindon Town and West Herts.
Although the league did not get off the ground a second tier of teams was formed as the Southern Alliance (effectively a second division):
Chesham, City Ramblers, Criterion, Erith, Old St Stephens, St Albans, Tottenham Hotspur, Upton Park, Uxbridge, Westminster, Wolverton and Woodville.
So we can start to see a few familiar names appearing. But to return for a moment to City Ramblers, they must have got used to big defeats as Southampton St Mary's beat City Ramblers 13-0 in a friendly in 1895/6.
After getting through the qualifying rounds in 1893 Arsenal had to play in them again in the following season, and on October 14 1893 had their record win of 12-0 against Ashford United. Arsenal played for the last time in the qualifiers in 1903 where after two replays Arsenal beat Bristol Rovers 1-0 at Tottenham to go through.
But here's a twist: between 1889/90 and 1893/4 Arsenal played 12 matches in the qualifying rounds, winning 11 and losing one. 10 of these games were at home, and only two away. Of course it might be just a quirk of the balls coming out of the hat, but I wonder if there was anything done to give Arsenal the home games, perhaps because of the quality of the ground, or the expected size of the crowd. Arsenal did not get drawn away in the first match they played in the competition in any season in the qualifying rounds until 1900/1 when they were drawn away to Darwen.
20 January 2001: Leicester 0 Arsenal 0.
The time is up for Wenger, Henry, Bergkamp, Ljunberg, and Parlour
On 23 December 2000 Arsenal lost 4-0 to Liverpool, the Arsenal team including Henry, Bergkamp, Vieira, Dixon, Keown, Parlour, Ljungberg… The media called it a "thrashing" with some editors undoubtedly getting excited with memories of their own public school experiences.
Indeed, December 2000 had proven to be a difficult month all round for Arsenal with just two wins in the last six, and a sequence of just five goals in five games.
And of course the press couldn't let go of the tale that Arsenal had not won at Anfield in eight years and hadn't even scored in their last three visits to Anfield, and after this game (making it no goals in four visits) the press crowed over the "wonderful" Steven Gerrard, "the game's outstanding performer" (the BBC).
Arsenal on the other hand were said to have travel sickness and a complete inability to score goals. The attacking players (Henry, Bergkamp, Ljungberg, Parlour) just were not up to the job and needed to be moved on if Arsenal were ever to make a serious challenge for the title.
As a result of the game Arsenal retained their second place above Leicester on goal difference but were eight points behind Man Utd.
Worse, this result made it three defeats two wins and two draws in last seven, and there was considerable talk of Arsenal slipping down the league especially looking at the next fixtures.
In fact, on Boxing Day Arsenal had to play third placed Leicester City. The media predicted another Arsenal defeat. Arsenal won 6-1.
But we still were not back on track. New Year's Day saw an unusual defeat to Charlton. In fact the new year started as the old year had finished, and by 20 January with a goalless draw against Leicester, that made three draws and one defeat in the last four league games.
The league table on this day showed Arsenal in third, with Liverpool and Ipswich only one point behind them. A top four finish was said to be unlikely, especially as on 25 February came another disaster: a 6-1 defeat to Man U, emphasising the fact that there were now 16 points between Man U and Arsenal. Arsenal's days with this Henry, Bergkamp, Vieira team were numbered. Or so we were told.
In fact Arsenal did recover enough to finish the league second, ten behind Man U, making it a hat trick of coming second.
Of course had this been 2014, the 6-1 defeat to Man U, and the 4-0 to Liverpool, not to mention a 1-3 home defeat to Middlesbrough, would have had sixty or so Arsenal "fans" up in arms demanding that Wenger should go, with the full support of the press.
Thankfully for the moment at least the board took no notice. I say fortunately because the following season Arsenal won the Double.
It would have been a shame to miss it.
19 January 1991
It is sometimes forgotten that before the Unbeaten Season, there was the Almost Unbeaten Season of 1990/91. And on 19 January 1991 we had league match 23, the last match of the run before the one defeat of the season in the next game. This match ended Arsenal 1 Everton 0. Merson scored.
Of course with talk of "unbeaten" generally referring to league matches, we don't take into account the one defeat Arsenal had suffered before this match, on 28 November the game ended Arsenal 2 Manchester United 6 in the League Cup.
After the match on 19 January Arsenal played Leeds United home and away in the FA Cup, both games ending in draws, 0-0 at Highbury, 1-1 at Elland Road, but after those two battles, the game three days later at Stamford Bridge was a step to far, and Arsenal lost away 2-1 to Chelsea. A mere 29,024 turned up to see the game.
Arsenal were however still top of the league, one point above Liverpool, and three points ahead of third placed Crystal Palace. The media's view was that Arsenal's bubble would now burst.
In fact the four games between 27 January and 13 February 1991 were the low point of the season – the defeat to Chelsea and three FA Cup draws all told with Leeds, before Arsenal finally beat Leeds 2-1 to continue on to the relentless league match and FA Cup games against Shrewsbury Town (we won 0-1) and the mighty Cambridge United (2-1 to the Arsenal)
In fact the final defeat was in the FA Cup to, of all people, Tottenham Hostpur 3-1. But by then there were just five games to go to see out the title. We won three and drew the other two.
But there was one other twist. The game at which Arsenal were certain of the title (following a failure to win by Liverpool earlier in the evening) was at home against Manchester United, who graciously clapped Arsenal onto the pitch in the traditional manner. No argy bargy this time.
Which was ironic because Arsenal had been deducted two points and Manchester United one point for unruly behaviour in a match between the two on 11 December 1990. It was seen as a deliberate attempt to stop Arsenal winning the title, and so the entire return match against Manchester United, with Arsenal already having won the title, was accompanied by seemingly the vast majority of fans singing a song which reflected upon where the Football League could place the two points that it had stolen from Arsenal.
Even more amusingly, the game was filmed live on ITV, and watching a recording of it later, wherein it is quite clear what the crowd is singing, the commentator was reduced to saying, "And the Arsenal crowd are singing "We are the champions"." As if we ever would.
18 January 2015
On 1 January 2015 Arsenal were sixth in the League, 13 points behind the league leaders, and there were, what was by then, the regular demands for the sacking of the manager, not least for the fact that we were behind Tottenham, and "clearly" not even going to qualify for the Champions League next season.
Worse we then lost 2-0 to Southampton in that game on New Years' Day, and although this was followed by the defeat of Hull in the FA Cup, that hardly gave much reassurance. Even the 3-0 home win over the team who were by now as much of an enemy as Tottenham (Stoke City) at least in terms of their playing style, did not reassure everyone that Arsenal were on the way back up.
Especially as the next game, on 18 January was against Manchester City. Away.
It was however a match which stunned critics of Arsenal, not just for Arsenal's victory (Giroud and Cazorla scored) but the style of play in which Arsenal conceded possession to Man C for much of the game. Having lost to Southampton on New Year's Day this was now Arsenal's third win in a row without conceding. It also turned out to be part of a run of eight wins in nine games and just three defeats in the last 26 games of the season.
Even the normally anti-Arsenal media found it impossible to knock Arsenal's achievement in this game, This was City's first defeat in 15 matches in all competitions since CSKA Moskva's win at the Etihad Stadium on 5 November 2014 and was Arsenal's first win at the home of the Premier League's reigning champions since a 1-0 win at Manchester United on 8 May 2002.
That game of course was also important since it was part of the run which meant Arsenal became the first top flight team to go through a season without losing an away game since Preston North End in 1889. It was also the case that the last time Arsenal won at the defending champions by more than a single goal margin was on 26 May 1989 when Thomas' last minute goal at Liverpool won the title just as the commentator was saying what plucky losers Arsenal were.
And to cap it all the referee was Mike Dean!
So what did Arsenal do and how do they do it?
In fact what Mr Wenger did was change the team's style of play, setting the side up to defend, often with all 11 players back behind the ball defending in depth with a work rate that could not be criticised, and a previously unseen 4-1-4-1 formation which left Giroud on his own up front and Francis Coquelin lying in between the back four and a midfield four of Alexis, Cazorla, Ramsey and the Ox.
But there was more, for Arsenal averaged only 35% possession, and it was hilarious to hear the TV commentators proclaim how Arsenal were going to get hammered "if they don't manage to keep hold of the ball." In fact Opta later said that it was Arsenal's lowest possession rate since 2003, when they started keeping records.
Meanwhile Monreal and Bellerin held their positions at the back and refused to get drawn forward – which was clearly the opposite of what the Manchester City players had been told to expect. If one did go forward, another player held back to make sure the back line was intact.
It meant Arsenal were never caught with too many men forward, and you could tell that was definitely part of their game-plan because of what happened when they did get carried away.
For when Monreal did forget himself and got involved in an attack, Francis Coquelin gave him a reminder in no uncertain terms of what the game plan was. And Coquelin was entitled to lay down the law, for he made more clearances and more interceptions than anyone else on the pitch.
Equally outstanding was Santi Cazorla, who was hailed by the media for being both creative and fearless.
But what really made the game so memorable was the way the media had built it up, seeing Arsenal as a soft touch and Wenger as a one dimensional manager.
The run that followed was one of 16 wins in 19, another top four finish, and to cap it all, our most emphatic FA Cup final win of all time – 4-0 against Aston Villa. It didn't all come from this day, but I am certain it made the team believe they could play this way, and win.
17 January 1976
On 17 January 1976 the score was Leicester City 2 Arsenal 1 and "Boring Arsenal" was a theme within the press, whose reporters suggested the fans thought relegation a distinct possibility. The away support for the Gunners was only 300 in number. The Mirror said, "you need masochistic tendencies to enjoy Arsenal these days."
So why pick such a dismal time in Arsenal's past as our feature for 17 January in this column?
I suppose for myself it is to maintain a sense of perspective. Having watched the Arsenal win the Double in 1971, I also watched their extraordinarily rapid decline thereafter under Bertie Mee and so I remember what a poor Arsenal side is really like.
Which I guess is why I supported Arsenal through the era in which Arsene Wenger was endlessly criticised for merely winning a record number of FA Cups while keeping Arsenal in the top four. The go-to comment of the time was "fourth is not a trophy" to which I always wanted to add, "no it isn't, but it is certainly preferable to 16th and 17th which is where we ended up just four and five years after the first glorious Double.
In December 1976 Arsenal had won two out of six games, scoring just two goals in the process, and ended the year in 17th
There was some thought that maybe there might be relief against a relegation threatened Wolverhampton in the third round of the FA Cup – for although the game was away from home there was the fact that the club had only won four games all season, and scored only 24 goals in the 24 games they had played.
But even against such opposition in a trophy that Arsenal had done so well in just a few years before, the club could not raise itself and on 3 January 1976 the score to depress the depressed supporters even more was Wolverhampton Wanderers 3 Arsenal 0, with 22,215 in the ground. As the old timers said, it felt like 1958 all over again.
Bobby Campbell put the result down to Wolverhampton having all the luck, but the truth was that for 70 minutes Arsenal only had one shot on target. Wolverhampton played with Alan Sunderland at right back, and the home team and its manager were barracked by their own fans throughout. Arsenal must have wondered what the local fans did when the side were playing badly.
There was of course a chance to recover in the league, but the following weekend's result of Arsenal 0 Aston Villa 0 with just 24,501 at Highbury gave little hope. (Those who in pre-pandemic days complained that not every seat was taken at the Emirates, might care to remember these days: fans don't turn up to see a declining team.)
Alan Ball suggested in public that the club ought to give the supporters their entrance money back not least because Villa adopted the increasingly popular approach of playing at Highbury with the entire team behind the ball. As a result everyone seemed to accept that this was going to be a 0-0 after about 15 minutes, and simply gave up. Mee, never the master tactician, clearly did not have alternative strategies that he could pass on to the players, so 10 behind the ball it was.
Ron Saunders admitted his team's anti-football stance, saying that a 0-0 draw was a good result for Villa . Bertie Mee pointed out that Arsenal had four teenagers in the team – but the feeling was that aside from O'Leary none of them were really good enough; even Brady was having an off day. Besides, if Mee was using that as an excuse, it was a fairly lame one, since it was up to him to buy or bring through players, and he was the one who had spoken at length of the need to cut the squad. He had, after all, been in post since 1966.
For the record Arsenal's young team was
Rimmer, Rice, Nelson, Powling, O'Leary, Mancini, Armstrong, Ball, Stapleton, Kidd, Brady.
And so we come to 17 January with the result was Leicester City 2 Arsenal 1 with a crowd of just 21,331 in Filbert Street.
"Boring Arsenal" was starting to be a theme within the press, although some preferred "Dreary Arsenal", while others suggested that the fans thought relegation a distinct possibility. Indeed the estimate for this game was that the away support for the Gunners was only 300 in number. It was the start of the ironic song suggesting "we will follow the Arsenal "overland and sea and Leicester".
The Mirror said, "you need masochistic tendencies to enjoy Arsenal these days." Yet Arsenal actually took the lead on 19 minutes hitting a 25 yard drive in off the post from Ross. Both Leicester's goals came in the last three minutes. It was a disaster for Arsenal's morale.
Arsenal had now lost to two of the clubs in the bottom section of the league and drawn their other match. All that was left was to play the division's bottom club – who then, as this season already looked doomed: Sheffield United.
Arsenal did win that game (1-0) but the crowd sank even further; 14,477 was Arsenal's lowest home crowd of the season, and it felt as if each of us were able to have a crash barrier to ourselves as Arsenal, who could have scored half a dozen, took 85 minutes to get their goal. In fact my memory of the game was of walking all around the North Bank during the course of the match, just because one could.
To be fair, visiting keeper Jim Brown decided to have one of his most magnificent performances and even when Arsenal did score, they relied on a spot of luck, as Brown failed to hold Kidd's shot and the ball bounced to Brady who slipped it home. Until that moment Sheffield played with ten behind the ball (undoubtedly having watched a recording of Villa earlier in the month). United took this further playing "how many defenders can you get into the penalty area at once?" A tedious game, as Ball, Ross and Powling all conjured up attempts to find ways through.
In fact Sheffield left no weapon untried, as a result of which Mancini suffered concussion. When he arose and carried on we could see the stud marks and blood down his face, and it was reported that he retained vision in only one eye for the rest of the game. Medical precautions? Who needs them!
Arsenal were now 18th, just two places above relegation.
16 January 1946
A series of FA Cup replays were played on this day in 1946, with 30 minutes of extra time and then if scores were still equal the game continued until someone scored. The Middlesbrough and Blackpool match played 31 minutes after extra time and slightly shorter games were played out with Nottingham Forest v Watford,and QPR v Crystal Palace. The Middlesbrough game was thus the longest official football match ever played in England at 151 minutes.
Indeed 1945/6 was a strange season. It had been agreed by the Football League that there was not enough infrastructure operating in the country after the end of the second world war to set up a new League programme, and so the wartime leagues continued as before. Besides too many players were still away from their clubs and clubs had not had enough time to arrange for transfers to plug the gaps in their squads.
But the FA Cup came back after its wartime suspension, and for one season only, it was played on a home and away basis after the six preliminary rounds involving non-league teams.
The home/away system for this one season meant that draws were less likely over the two legs, and of course this reduced the chances of giant killing considerably, as the smaller clubs can often pull off a shock once, but rarely twice against the same team.
However there were inevitably some drawn games. And this was a problem as there was also a partial ban on mid-week games being played as the government attempted to get the rebuilding programme underway. The lack of power also meant no floodlighting was allowed and thus a midweek replay kicking off at 2.15pm might have tempted supporters to take an afternoon off work and very few were allowed.
In the FA Cup replays that did happen it was agreed that in the event of a draw the game would continue until someone scored.
In the 4th round games on 26 and 30 January 1946, Blackpool beat Middlesbrough 3-2 and Middlesbrough then beat Blackpool 3-2. The replay on 4 February 1946 is recorded as resulting in Blackpool 0 Middlesbrough 1.
In his memoires, Arsenal manager, Tom Whittaker reported on this match.
"I remember the third game between Middlesbrough and Blackpool, on the Leeds United ground, lasting 30 minutes of extra time, and then, played to a finish, going another 31 minutes before the Middlesbrough captain, George Hardwick, brought merciful relief with a penalty."
From what I can make out, Nottingham Forest v Watford, 3rd round replay on 16 January 1946 was finished in the same way, as was QPR v Crystal Palace on the same day.
Apparently the FA then ordered the practice to be stopped, and presumably reached a compromise with the government about additional replays if required.
None of this affected Arsenal as they fared poorly in the Cup this season losing 0-6 to West Ham away on 5 January and winning 1-0 in the second leg on 9 January 1946.
Indeed the whole season was something of a disaster for Arsenal as we finished 13th. Allison had only continued running the club at White Hart Lane through the war out of loyalty to the club and the board, and was very reluctant to manage this first season back. But the board wanted Tom Whittaker as manager, and he was not yet available, and so Allison stayed on.
He then wrote his autobiography, "Allison Calling" and finally was able to retire. That autobiography totally contradicts the work of fiction produced by previous Arsenal manager Leslie Knighton, but as is the way of things it was the false story of Knighton that hit the headlines. I imagine Allison was outraged by Knighton's book but was by probably told by the board to stay quiet "for the sake of the club".
Just another of those little quirky things that has slipped out of most history books.
15 January 1921
The first north London derby in the League and what happened next
On 15 January 1921 the result was Tottenham 2 Arsenal 1; and that caused a fair bit of interest because it was the first league derby between the two clubs following Arsenal's move to north London.
There had been a few previous friendlies which seemed to have calmed Tottenham's anger at the move much of which centred on the concern that having two clubs within a couple of miles of each other.
Their view, based it seems on no evidence, was that crowds would be diminished with both team playing locally. However Henry Norris argued the opposite. He said that three teams in the area (there was Clapton Orient as well, who when Arsenal moved, were in the same division as Arsenal) would keep football in the local papers every day. That in turn would raise public awareness and excitement, and so crowd numbers would go up.
Indeed the Tottenham objection to Arsenal's move was disappointing, given that when Tottenham had applied for a place in the Football League in 1908 (having been playing in the Southern League) it was Arsenal's vote which had given them the place.
Tottenham had in fact resigned from the Southern League (as their rules required) before the election was held for new teams to enter the Football League, and to their horror (and despite the fact that Tottenham were by then previous FA Cup winners) they failed to get elected.
This left them without a league, but then another team dropped out – but Arsenal then stepped in. You can read the full story here.
So it was disappointing that Tottenham did not reciprocate Arsenal's favour in getting Tottenham into the League, when Arsenal proposed the move to Highbury. They were either being vindictive or clearly did not believe Henry Norris' vision that crowds would go up if there were three league teams all playing within a few miles of each other
In fact in 1913/14, Arsenal's first year in north London, not only did Arsenal's crowds leap up (by a staggering 142%, despite their having dropped to the second division), Tottenham's went up by 17% as well.
As a result in 1913/14 Tottenham had an average home gate of 28,020. Arsenal had an average of 22,745.
By 1920/1 Tottenham's average crowd had risen to 36,010 while Arsenal were now hot on their heels with an average crowd of 35,540.
The crowd at this first north London derby was 39,221, but the return match at Highbury a week later got a crowd of 60,600. So both teams got an above average crowd for their home derby game, but it was Arsenal who got the big benefit.
However as Arsenal's crowd continued to grow, Tottenham's slipped back, although in overall terms north London had by now become the centre of football in terms of crowds. Tottenham, in 1922/3 were the second most supported club in England, Arsenal the fourth.
And then the unthinkable (at least from Tottenham's point of view) happened. Arsenal's average crowd in 1923/4 at 29,950 was the second largest in the country, while Tottenham's at 28,420, was fourth. And this despite neither club being anywhere near challenging for any trophy. Tottenham ended the season in 15th, Arsenal in 19th – just above the relegation zone.
Of course thereafter, once the Chapman revolution happened, the crowds went up even more, but we should not forget it was Norris' vision that was right. Put two or three clubs in the same area, and the local papers will have a football story every day. Supporting one of the local clubs would be a central part of life for the menfolk in the area, and the children would grow up with that notion. It was not success that bred the big crowds, he argued, but local rivalry and a good transport system. (And of course not being by the river).

14 January 2006
Thierry Henry and Cliff Bastin
On 14 January 2006 the score was Arsenal 7 Middlesbrough 0. Henry scored a hat-trick, and on the AISA Arsenal History Site you can see a video of the match.
And indeed seven goals is enough by itself to make it worth celebrating this match. But there was also something else, for those goals for Henry meant that he had equalled Cliff Bastin's record as Arsenal's top scorer.
Clifford Sydney Bastin was born on 14 March 1912 in Exeter and played for his school and local recreation teams.
On leaving school he started to train as an electrician, but also joined Exeter City FC. His first game was for the Reserves in the Southern League against Bath City on December 24, 1927 age 15. He was in the first team by the following April aged 16 years 1 month playing against Coventry City in a 0-0 draw. In his home debut for the first team he scored two in a 5-1 win against Newport County. In all he played 17 times for Exeter and scored six.
The fact that he only played 17 times for Exeter was something of an accident – at least according to legend. For the story that is told is that Herbert Chapman actually went to St James Park to watch a Watford player he was contemplating signing, but Chapman was so taken with Cliff that he negotiated to buy him instead. True or not, the signing is the indication of what Chapman did. He travelled the land to see players, and having seen one he thought make do it, he would buy him.
Bastin in his autobiography however says that Blackburn were also after him, and that before Arsenal arrived he had already had a dispute with Exeter over wages, they trying to pay him lower than the norm, probably thinking that as a 16 year old, he wouldn't really know what's what.
However when Chapman arrived, Bastin turned down the offer of Arsenal. Again in the autobiography Bastin tells of Chapman pursuing him to his house and making another pitch for his signature. Eventually Bastin agreed, but then needed his mother's permission. She apparently said, "Do as you please." So he signed.
Arsenal paid £2,000 for Bastin on 27 April 1929, and Bastin himself tells the tale that when he turned up at Arsenal on the first day the doorman wouldn't let him in, thinking he was just another supporter trying to get autographs.
This was the time when Herbert Chapman was changing the role of the wingers, as part of his complete re-writing of the tactical approach following the change in the offside rule in 1925. Wingers, up to this point had been playing up and down the line. Chapman's idea was to get the wingers to come inside, either with the inside forwards dropping back, or with them moving out to the wing to receive the ball if it came lose in a tackle from the full back. Bastin, he thought, was the ideal player to do this since he had played both on the wing and as an inside forward.
It was a tactical innovation that was part of the revolution that emerged post-1925 and it was aided by the additional facts that Bastin became a dead-ball specialist, and was dangerous in the air at the far post – another rare trait for a winger at the time. In his first full season (1930-1) he scored 28 goals in 42 games playing in each game at number 11. Arsenal won the league after being 14th the previous year.
In all Bastin scored 150 goals in 350 games for Arsenal. He won the league five times and the Cup twice. He was capped for England 21 times.
Cliff Bastin played in the friendly against Germany in May 1938 when England won 6-3 – he scored the first goal. You can also see him in "The Arsenal Stadium Mystery" film and in the in the 1942 movie "One of our aircraft is missing".
In 1936 Bastin suffered from a serious attack of the flu, which led to an inner ear infection, which in turn led to the onset of deafness. Although his form declined somewhat he was able to keep playing, and during the last three pre-war years he often played as a half back rather than a winger.
War broke out when Bastin was 27 and he was excused war service for failing the army hearing test, instead serving as an ARP Warden at the Highbury. During the war he played 241 games and scored 70 goals.
He played in the first six matches after the war in the 1946/7 season but with age catching up and his hearing gone he then retired. His total including cup games for Arsenal was 178 goals in 395 games.
In retirement he ran a café back in his home county, wrote for the Sunday Pictorial and went on to be a publican. He died aged 79 in Devon. In 2000 Exeter named one of their stands after him.
One can only hope Thierry knew a little about the modest man whose record he went on to beat.
13 January 1919:
Football in the days of the pandemic
In January 1919, with the war over, but the wartime football leagues continuing, discussions began about how the official Football League could be resumed.
And on 13 January 1919, there was a meeting of the Football League with representatives of all the 40 League clubs – except Glossop North End, which the Hill-Wood family had now pulled the plug on. Indeed unlike Henry Norris who had bailed out Woolwich Arsenal with his own money in 1910, the Hill-Woods were made of less stern stuff, and having abandoned one club, now decided to go looking for a club that might make money rather than just lose it. They did indeed find one – but not for several years yet.
The meeting's agenda for the Football League included the issues of getting to away fixtures by train (not all lines were working, and rail prices had risen by 50% – and motor coaches did not arrive until 1925), the demands of the Players' Union on wages, the state of the pitches, which had been neglected during the war and an extension to the season, to reduce the number of midweek games. There was also a debate on uniting the Football League and the Southern League.
Arsenal's chairman, Sir Henry Norris, now no longer required on a daily basis at the War Office, took his full part in these debates, once more putting forward the view that there should be no maximum wage for players – although he was alone in this plea. Overall the League wanted wages cut, the Union ultimately settled on £2 a week.
The FA followed this with their own meeting the following day, formally allowing players to be paid (which they were being anyway), and allowing matches on days other than saturdays, and public holidays. As had been the case before the war, 1 May was designated as the day on which clubs could start registering players for the new season.
A third meeting then took place in the evening of the same day (14 January) which voted to extend the football season in 1919/20. This was curious because with no extension to the number of clubs, there was no reason to go for an extension. But then, when has football management ever been logical?
It also became clear at this meeting that following the previous days' meeting Claude Kirby, chairman of Chelsea FC, had written to the Football League Management Committee demanding Chelsea be reinstated in the First Division, given that they had only been relegated because of the match fixing activities of Liverpool and Manchester United in the last season before the cessation of the league for the duration.
On 18 January 1919 Arsenal played top of the league Brentford in the London Combination wartime league in front of 30,000 at Highbury.
And this is of note because this crowd appeared despite the fact that Spanish flu had arrived in the UK in May 1918, and had since reached unprecedented heights. The government said nothing, but the local authorities advised the public to catch later trains to avoid the crush, wear extra layers of clothing, wash drinking glasses more thoroughly and avoid shaking hands and kissing. Theatres banned children from attending performances and removed their carpets.
Other advice included eating plenty of porridge and cleaning teeth regularly. Hospitals were overwhelmed, and the shortage of gravediggers led to bodies lying unburied for days. Nothing was done to control the size of football crowds.
Eventually the pandemic subsided in the summer of 1919 with over a quarter of a million people in Britain having died.
And throughout talk of football continued. Having launched their notion that Chelsea and Arsenal should be in the First Division next season as part of the plan to increase the league by two clubs, the influential magazine Athletic News also noted that if neither were elected to the expanded league for the 1919/20 season, London would have no teams in the top tier of English for the first time since 1903/4.
Of course that might have been a cause of some rejoicing among the teams of the north, who might welcome the absence of away games at such a distance. But there was a danger in pursuing this line, because the Southern League were still making noises about joining the Football League, and the London Combination was also talking up the possibility of their continuing with an enlarged London and the South East league. Given the current transport issues, this could well be an attractive idea.
Besides, the clubs getting the biggest crowds were in London, and London now had six teams of note, and if none were in the top division, they really might well leave the League en masse.
And then, at this moment of much pondering about the future, Charles Sutcliffe wrote an article concerning the future of football. This was highly significant for when Sutcliffe spoke, football tended to listen. He had been a player, a referee, and was the founder of the Referees' Association. Later he became a member of the Football League Management Committee, introducing, among other things, automatic promotion and relegation.
He now proposed that the two top teams from the second division in 1914/15 should be promoted as everyone naturally expected. But in addition there should be a voting system to find two more clubs to join them in the first division. This, he said, would allow other clubs to put right the wrong done to Chelsea, who had been relegated because of the match fixing of Man United and Liverpool, and allow the clubs to vote for one other team to join Chelsea in the expanded top division.
The idea was instantly accepted. No one even considered stopping football until the pandemic had run its course.
If you would like to read more on this period of Arsenal's history, and indeed see extracts from publications of the day on these topics, you might find the article "Arsenal in January 1919: rioting in the streets and the question of promotion" interesting.
Tony Attwood
12 January 2012:
AISA at the House of Commons
On 12 January 2012: Philippa Dawson, a direct descendant of Jack Humble (Woolwich Arsenal's first chairman, and a director into the 1920s) addressed an AISA Arsenal History Society meeting in the House of Commons. She was the first member of the family to do so for four generations. The meeting was also addressed by Jeremy Corbyn, MP for Islington North, who as you may recall in 2015 became the Leader of the Labour Party.
Jack Humble was one of the men who founded Arsenal at the Dial Square Cricket Club in 1886. He was also a player for the club, and from the early days a member of the committee that ran the club.
In 1891 he was part of the committee that proposed the historic motion that Royal Arsenal FC should become a professional club and two years later was elected the first ever chairman of Woolwich Arsenal FC as Arsenal entered the Football League.
In 1906 after 20 years service to the club as player, administrator and director Jack retired from his position, but four years later when the club was taken over by Henry Norris, Jack was the only one of the previous directors that Norris sought out and brought back to the club.
Jack took up his position immediately it was offered and in 1913 he effectively took over the running of the club while Norris travelled across London seeking a new ground for Arsenal to play at.
Jack Humble continued as a director once Arsenal had moved to Highbury. In the first world war he served his country using his expertise gained from his years working at the Royal Arsenal factories, before returning once again as a director in 1919 with Arsenal back in the First Division.
He was also still on the board with Norris (by then Lt Col Sir Henry Norris, his titles arising from his work as the head of conscription in the War Office) when the historic invitation was put out for Herbert Chapman to take over as manager, and Jack continued to serve on the board until 1927, living to see Arsenal's first triumph, in the FA Cup.
As such Jack Humble was the only man who was directly and centrally involved with Dial Square, Royal Arsenal, Woolwich Arsenal, The Arsenal and Arsenal FC – from the very foundation of the club to Herbert Chapman.
In her speech Philippa Dawson revealed that after Jack's death members of the family had moved to America and had taken with them many of Jack's mementos and papers, and it is believed that they are still extant, in the United States.
The Celebration at the House of Commons was part of the activity of the AISA Arsenal History Society, which was involved in unearthing the detail about Arsenal's past. At the launch copies of the cover of the Society's book, "Woolwich Arsenal: the club that made history" were on show, and one of the discoveries about the club's early days (the battle with Royal Ordinance Factories FC) was revealed.
11 January 1915:
Launching the Footballers' Battalion
Despite calls for it to be abandoned by the media, the 1914-15 Football League season was played out in full. The first world war was thus far not affecting most people in the country, there was no threat of invasion, and there was no conscription. Besides, it was widely reported at first that "it would all be over by Christmas".
But by the January 1915 several Arsenal players had resigned from the club with chairman Henry Norris' permission to join the new Footballers' Battalion. However it was not something that happened everywhere, and there is no doubt that the northern clubs were far less active in encouraging either young men in general or in terms of their own employees, to join the army. Indeed Charlie Buchan reported that he was told by Sunderland that if he volunteered, the club would sue him for breach of contract.
As for the war itself, on New Years Day 1915 the battleship Formidable was sunk off Lyme Regis by a German U-boat. 512 men out of a complement of 780 were lost.
Also on this day The Arsenal (as they were called during this season) were away to Barnsley and lost 0-1 in front of 5,000. Barnsley were only just behind The Arsenal at the start of the match in the table, and so the result was not much of a surprise. Indeed from here on, the southern clubs were starting to be at something of a disadvantage for, as noted, they were more and more likely to be losing players to the army.
But before too much doom and gloom could settle in, the following day, 2 January 1915, Harry King scored four as Arsenal beat Wolverhampton 5-1, just one week after beating Leicester 6-0. It was the start of a run of four successive victories that made promotion once more look a real possibility despite all the odds.
And to add to the fun on 6 January Birmingham beat Glossop North End 11-1, the highest score of the season. No wonder the Hill-Woods (who owned Glossop) wanted to get out of the club. They did in fact abandon the club at the end of the season, and finally got their hands on Arsenal in 1927 after forcing Henry Norris out.
Next up on 9 January 1915 Harry King scored his third hat trick in his record breaking run as Arsenal beat Merthyr in the FA Cup. Merthyr at the time were in the second division of the Southern League, although they had recently spent one season in the top division. The game was drawn as a home match for Merthyr but was switched in the hope of gaining a bigger crowd. They may have been hoping for more than 9,000 but it still gave them a decent payday. The Arsenal progressed to the second round (all first and second division clubs entering in the first round proper at this time, non-league clubs playing a series of preliminary rounds as now).
And so we come to Monday, 11 January, and it seems more than likely that Henry Norris was in Shepherd's Bush when the new Footballers' Battalion (which he was very instrumental in setting up and to which he applied to join) marched through the streets to White City where it was barracked.
However recruitment for the Battalion was by no means over as the following Thursday there was a major recruiting event held at the Royal Albert Hall.
By now Norris was recognised as one of the leading forces in the recruitment of volunteers. On 16 January the two football teams of which he was a director played each other, with the result Fulham 0 The Arsenal 1. Only 10,000 turned up, but The Arsenal must have been pleased with the result – and indeed it turned out not just to be the fourth win in five league games, but also part of a winning sequence of six games in seven.
But of course the reality of the war was still present, and on 19 January German zeppelins bombed Great Yarmouth and King's Lynn, killing more than twenty people.
On 23 January Arsenal were at home to Stockport and dispatched them 3-1 in front of just 6,000, showing just how far the war was disrupting the pleasure activity of the working men – even though there was still no conscription at this time. The following day saw the Battle of Dogger Bank in which the British Grand Fleet defeated the German High Seas Fleet. It was a major victory for the British forces.
The season continued to its end, and Arsenal finished 6th, according to the newspapers that printed the final league table, although in fact they were 5th – the company that had the contract to work out the goal averages which separated teams on the same points, getting their maths wrong).
Professional football was then abandoned, and although the Football League set up regional competitions for its members in the north, the clubs in the south were abandoned to their own fate. Fortunately, Henry Norris as ever stepped in, and proposed the "London Combination" which gave football a chance of continuing in the south east for the duration.
After the war the clubs voted to continue the Combination as a reserve team league – although only for teams in the south.
The complete history of Henry Norris time at Arsenal has been written up on the AISA Arsenal History Society website – there is an index to this most detailed account of the period 1910 to 1927 ever published, here.
10 January 1925:
Arsenal's manager drugs the team
Leslie Knighton was Arsenal's first manager at Highbury, and the first manager in the current 1st division run which has lasted over 100 years.
He stayed for six years in which Arsenal came 10th, 9th, 17th, 11th, 19th and 20th. To give a context to this, the 21st and 22nd clubs were relegated each season.
He would probably not cause us more than a moment's notice 101 years on from his reign were it not for the fact that in 1947 (22 years after he left Arsenal) he wrote his autobiography which contained a vast array of interesting but uncorroborated statements, about his work at Arsenal. It was serialised in a Sunday newspaper and contained an unrelenting outspoken attack on Sir Henry Norris, Arsenal's chairman who had hired, and eventually sacked him, and who by this time had long since passed away.
Interestingly at the same time George Allison, who had managed the club from 1935 to 1947 (winning two League titles and the FA Cup) and who had been with Arsenal from 1910, and thus who also worked with Henry Norris, also published his autobiography. Allison had become internationally famous as a journalist and broadcaster, had served his country in the War Office during the first world war.
Allison is very positive about Norris in his work, yet it is Knighton whose scandal-laden autobiography is always quoted, while Allison's commentary is ignored despite his greater fame, longer service to the club and much greater success.
Indeed virtually every scurrilous and negative story you may ever heard about Norris will have come from Knighton's autobiography (although a few have been added later by Tottenham fans), and yet it seems that until the AISA Arsenal History Society published its history of "Henry Norris at the Arsenal" no one had ever checked out any of these bizarre tales. It was just the Knighton fantasy repeated over and over.
At the start of 1925 Arsenal was the leading force in London football, not very high up the first division table but still above Tottenham and West Ham in the first division with Chelsea and Fulham in the second. What's more, Arsenal were also getting the top crowds in the League.
Then as now clubs in the first division joined in the FA Cup in January; Arsenal were drawn away to West Ham in what was then called the First Round Proper.
Knighton wrote at length about this match with Chapter X of the autobiography titled, "I dope Arsenal for a Cup tie." In essence he says that prior to the game he was approached by a famous (but unnamed) Harley Street doctor who offered pills that would boost the players' performance. This he welcomed because, he says, WHU were such a strong team.
Up to this point Arsenal had, under Knighton, generally gone out in the first or second round in which they played, while WHU themselves despite one cup final appearance were very much a mid to lower table side.
Yet Knighton speaks of West Ham's "mighty reputation as tough fighters." And then suddenly along comes an anonymous but "distinguished West End doctor," who offers him a set of pills to give to the players. The doctor then leaves, Knighton doesn't know who he is, and that's that.
The FA Cup 1st round was scheduled for 10 January 1925 but much of London was beset by dense, heavy and unremitting smog and so the match at West Ham was postponed. However Knighton states that shortly before kick off the players each took the pill which is odd because the weather reports show it was clear from first light that the game would not be played. A check of the weather reports for the time shows that in London "between the 10th and 12th there was persistent dense fog, some of it freezing."
Yet Knighton portrays events as the players getting ready, taking their pills and then the fog comes down. But no, that simply isn't true.
The match was then scheduled for 12 January but as the reports state the fog was still there (which was how it tended to get before the Clean Air Act, yet again he suggests the pills were taken just before kick off.
On 14 January the WHU game was finally played although this time he claims the players refused to take the pills because of unacceptable side effects. It was a draw.
The following Wednesday Arsenal played West Ham in the replay at Highbury, with 34,160 in the crowd, and this time it was another draw (2-2), Brain getting both goals for Arsenal. Again it is said that Arsenal players were offered the pills before the game, but again refused to take them.
Finally on 26 January the FA Cup tie against West Ham was settled, once more without recourse to pills, in a replay at Stamford Bridge, the result being West Ham 1 Arsenal 0.
So we are left with a question in relation to the drugs which ultimately were never used in a game, given by a gentleman whose identity Knighton did not know. Apart from it being all so odd (including taking the pills when it was clear the game was not going to be played) how come not a word of this leaked out to the press at the time? Players were paid pitiful wages in those days and the chance of a couple of pounds extra in return for the story of the year would surely have been too much to resist. But we never heard a word of it until Knighton wrote his autobiography.
But what the story does do, in the biography at least, is take the focus away from what was happening to Arsenal's form – as Arsenal were by now in freefall and missed relegation by one place.
It is but one of a whole series of bizarre tales from Knighton's autobiography, but at the heart of it all are the attacks on Sir Henry Norris who is presented as an appalling man. Perhaps I might just offer one more tale, to give a feel of the volume.
Knighton complains throughout his tenure he was never given a transfer budget by Sir Henry, and had to scrape around for players. Yet the records show constant transfers Knighton's period at the club, often at the high end of fees paid at the time. But in the end, he says, he was reduced to playing the brother in law of the club's physio on the wing, as he had no one else available because of Norris' unwillingness to pay for players.
Like the rest of the autobiography the tale is false, for although Dr Jimmy Paterson was the brother in law of the club's doctor, he was also a significant war hero and one of the most famous players of the era. Dr Paterson had won the Scottish League with Rangers, been awarded the Military Cross for bravery in the war, played for the Scottish League against the English League, and when returning to London after the war, was offered contracts by every London club.
The book is full of tales like this, many of which can be proven to be quite untrue, and yet the tales of the evil Norris, all of which originate in the Knighton autobiography, live on.
Thus the moral of the tale is, be careful to create your own autobiography. Just in case someone writes about you to excuse their own awful behaviour and failings, long after you've gone.
You can read more about the final months of Knighton's reign at Arsenal in these articles…
9 January 2007: putting six past Liverpool
Arsenal had just beaten Liverpool 3-1 away on 6 January when they had to return to the north west to play them again in the League Cup on this day in 2007. On this same day Arsenal signed a deal with Colorado Rapids owned by Stan Kroenke; Arsenal's first venture into the USA and the first meeting with the man who eventually bought the club. I wonder if that influenced Mr Kroenke.
We normally have a video of a famous match on the Arsenal History Society blog each day and so I don't normally write about it here, but this one is so good, I thought I'd mention it here as well. You can catch all the goals on today's page.
The team was…
Almunia,
Hoyte, Toure, Djourou, Traore (Connolly 88),
Fabregas, Song,
Walcott (Diaby 74), Denilson,
Julio Baptista, Aliadiere.

Subs Not Used: Poom, Lansbury, Randall.
Jeremie Aliadiere ran on to Kolo Toure's pass to score the first. After that Fowler scored for Liverpool. The commentators on TV suggested this was to be expected and Liverpool would now saunter on to a victory, but that first goal was a jolly good try by Arsenal, but this is Liverpool, and well, you know, Liverpool don't muck about.
However a Baptista free-kick, followed by a Song goal, and then another from Baptista and it was 4-1 at half time. Baptista got two more and managed to have a penalty saved, with Liverpool picking up two compensation goals at the very end.
It was the first time in over 75 years that Liverpool had conceded six goals at home. Better still Arsenal had just beaten Liverpool 3-1 on the previous Saturday. Indeed Arsenal had now scored 13 in the last three games. Boring boring Arsenal all over again.
Of course Liverpool had their excuses, what with Gonzalez going off with a shin injury early on, although it should be remembered that it was Gonzalez who tackled Walcott and injured himself in the process, the silly blighter.
But it wasn't just the score – it was the quality of the goals including a 25 yard free kick from Baptista.
The game came as part of a five match winning run in which Arsenal scored 17 goals, but it did not end up as the season we hoped for, after seeing all those goals go in. Three consecutive defeats in February and the same again in March knocked us out of the cups and down the league table. However we did still finish in fourth, eight points ahead of Tottenham who had to settle for fifth, so that was something. And we had the memories of those defeats of Liverpool.
8 January 1927: the start of it all
8 January 1927: Sheffield U 2 Arsenal 3 as Arsenal started the journey to their first FA Cup final. Prior to the arrival of Herbert Chapman, Arsenal had reached the cup semi-final twice – in 1906 and 1907, but had lost both times.
On New Years Day 1927 Arsenal had beaten Cardiff City in the League. It was the first game for Harold Peel; Brain got a hat trick. And this match was of particular significance since it came just one week before the third round of the FA Cup, and what Herbert Chapman did from here on is singularly interesting.
Quite clearly Arsenal had no chance of winning the league since they were currently sitting 11th in the table, but Chapman felt he did have in his squad the firm basis of a team that could in the future win trophies. So, in effect, he created two teams: one that would play to win the FA Cup, and another that would play in the league.
And although occasionally including a few of the FA Cup team, the League team would also include both some experimental players and some experimental positional changes. Any of the FA Cup XI who showed any sign of possible injury or fatigue would be given a rest
As you will know, 1927 was the year of Arsenal's first FA Cup final, and at this point the club had never won a trophy – and winning trophies was exactly what Chapman was brought to Arsenal to do.
Here's Arsenal's team through most of their cup run of seven games that took the club to the final, showing in brackets the number of cup games played.
Lewis (6), Parker (7), John (7), Baker (6), Butler (6), Blyth (7), Hulme (7), Buchan (7), Brain (7), Hoar (7).
That is ten players out of the 11 who played in the final, played in either all seven, or six of the FA Cup matches that season. The final player of the cup final XI was Cope who played in five of the cup games.
Meanwhile in the league matches in the second half of the 1926/7 season Arsenal's team was anything but stable, for in these league matches 26 different players were used. Of course there were many more league matches than cup games, but even so, it is quite clear that Chapman saw an opportunity to keep up the momentum of the 1926/7 season by challenging strongly in the cup, and this was to be achieved with a stable squad.
One other diversion occurred before we get to Arsenal's opening FA Cup match of the season, in the week before the 3rd round of the cup. "St Ivel" writing in the Islington Gazette reported that Tottenham were about to lose their manager of 14 years as he had been poached by Middlesbrough.
This was Peter McWilliam, an important man in Tottenham's history who had joined the club in 1913 just when Arsenal moved to within a couple of miles of White Hart Lane. Tottenham finished at the foot of the 1st Division table in 1915, and thus contested with Arsenal a place in the expanded first division in 1919. Having lost the vote quite heavily, McWilliam took Tottenham through their second division season, in which he won the title, and on to the winning of the FA Cup in 1921, as well as being runners up in 1922. However after that Tottenham slipped back to mid-table.
It was money that enticed McWilliam north, the salary offered was stated to be £1500 a year – an extraordinary amount for a manager at the time. That is around £87,000 today – but we have to remember football's only source of money in the 1920s was the gate receipts.
Middlesbrough were always certain to win the 2nd division in 1927, and McWilliam joined the club as the season ended, but the following season he saw his side relegated back to the second, only to return to the first once more in 1929.
It is said in some accounts that in 1934 he became chief scout for Arsenal, having declined Arsenal's offer to manage the club. That seems highly unlikely to me; after Chapman's death in January 1934, Joe Shaw took over the manager's position, with George Allison as his mentor. Allison's autobiography makes it clear that he was appointed manager-in-waiting shortly after Chapman's death, with only his contracts elsewhere prohibiting him from taking over the post at once. Why on earth would Arsenal want a person who had failed at Middlesbrough and whose one trophy was an FA Cup with Tottenham, at a time when Arsenal had just won the league two years running, including once with the all-time record number of points?
It seems to me like another of those managerial fanciful fairy stories of the type which ex-Arsenal manager Leslie Knighton indulged in. In the end McWilliam returned to Tottenham, by then back in the second division, leaving them on the outbreak of war, retiring in 1942. It is said that during his time at Tottenham he devised the "push and run" style of play that in the media became known as a the "Spurs Way" of playing. It may be better described as "pass and move".
McWilliam's greatest claim to fame however is that he worked with the very young Vic Buckingham who much later managed Ajax and Barcelona and has been credited with some of the evolution of "total football".
But enough of Tottenham. Let us now return to the start of Arsenal's 1927 cup run, with its selected, dedicated cup team. The run to the final began on 8 January 1927 with the game Sheffield United 2 Arsenal 3.
All the Arsenal directors were at the game except for Sir Henry Norris; thus William Hall, George Peachey, John Humble, J J Edwards and Samuel Hill-Wood all saw the match. The Times called the result "one of the surprises of the day".
But in the last three games prior to this match Sheffield United had lost 4-0 to Aston Villa away, beaten Aston Villa 3-1 at home and then lost 5-0 away to Manchester United. As a result of these and other misadventures they were now 14th in the league. Hardly a dead cert in a match against as wily a manager as Herbert Chapman. Brain, Buchan and Hulme scored, and the only member of the FA Cup team missing was Baker who having missed all of October and November through injury had played the last two league games, but was clearly feeling the effect of being back in the thick of it. Milne who had deputised during Baker's absence once more played right half – but it was his only FA Cup match.
If the Times had really wanted to find a surprising result they might have picked Bournemouth's 1-1 draw with Liverpool, or Reading of the Third Division South beating Manchester United 2-1, or even Walsall of the Third Division North losing to the London amateur team Corinthian 0-4. The newspaper really was totally out of touch with reality.
Arsenal continued with their two team approach and won the cup – their first ever trophy, and then went on to win the League with a record number of points. In all, through the 1930s, they won the FA Cup twice and the League five times, something all the more remarkable because they were the club's first ever major trophies.
You can read the whole story about the rest of the 1927 approach to the final on the AISA Arsenal History Society blog where you can also find all the Arsenal anniversaries for today and see a video of a famous Arsenal cup win.

7 January 2018: the end of the glory
Arsenal as defending FA Cup holders, and the team that had won the cup three times in four years and a record number of times overall by the time this game came around, were beaten on this day in the 3rd round by managerless Nottingham Forest.
It was the only defeat in the 3rd round of the Wenger era, in what turned out to be Arsene Wenger's last FA Cup match. But he still remains the manager with more FA Cup wins than any other manager in the entire history of the FA Cup and Arsenal the team that has won the FA Cup more than any other side.
The team for the game was
Ospina
Debuchy (Akpom) Holding Mertesacker
Elneny Nelson Willock (Nketiah)
Iwobi Maitland-Niles
Walcott Welbeck
It was also a game to be remembered as one of the most extraordinary in terms of refereeing ever seen in the FA Cup with a total of seven cards being waved by the ref who had utterly lost control, in a space of five minutes!
On 84 minutes Joe Worrall of Forest and Mat Debuchy were shown yellow cards. One minute later David Ospina got a card. One minute after that both Danny Welbeck and Per Mertescaker got a card each. On 89 minutes Joe Worrall received his second yellow, meaning the ref also had to bring out the red to send him off.
This was the first time that Arsenal had conceded four or more goals against a team from a lower division in a FA Cup tie since 16 January 1908 at Hull City in a first round replay.
Fate can play cruel tricks on football managers such as this, but of course it is not the defeat that Arsène Wenger is remembered for, but for being the seven times FA Cup winner in the space of 19 years from 1998 to 2017.
The man he overtook to gain this record was George Ramsey who had won the cup six times with Aston Villa between 1887 and 1920 – a total of 33 years, (although we should perhaps say 29 years, given that there was no FA Cup played from 1915 to 1919.)
Third in line is Six Alex Ferguson who took 14 years to win the cup five times. On four wins is John Nicholson with Sheffield United across a 26 year spell from the end of the 19th century through to 1925.
Three managers won the cup three times: James Fielding of Blackburn is the only man to have won the cup three years running (1884-6), Charles Foweraker of Bolton in the 1920s, and Bill Nicholson of Tottenham in the 1960s.
Mr Wenger's run ensured that Arsenal would be top of the list of FA Cup winners, with 13 wins out of 20 appearances in the final. Since then we have of course won it one more to make 14 out of 21. Manchester United are second with 12 wins and 20 appearances in the final.
And just because it is fun to look back in time you might like to know that Arsenal's first ever FA Cup match was on 5 October 1889 which resulted in an 11-0 victory over Lyndhurst. That campaign saw Arsenal successfully get through the qualifying rounds of the Cup and took them into the competition proper, where on 17 January 1891 Arsenal lost 1-2 at home to league side Derby.
Indeed it was not until 1901 that Arsenal actually managed to get past the 1st round losing in the 2nd round to WBA.
The big breakthrough came in 1906 with a trip to the semi-final, repeated the following year, but the first final had to wait for Chapman's arrival (the defeat in 1927), with the first cup win coming in 1930 where Chapman beat his old club Huddersfield Town, to win Arsenal their first major trophy (the first of seven League and Cup wins through that decade).
6 January 1934
Today we commemorate the passing of Herbert Chapman on this day in 1934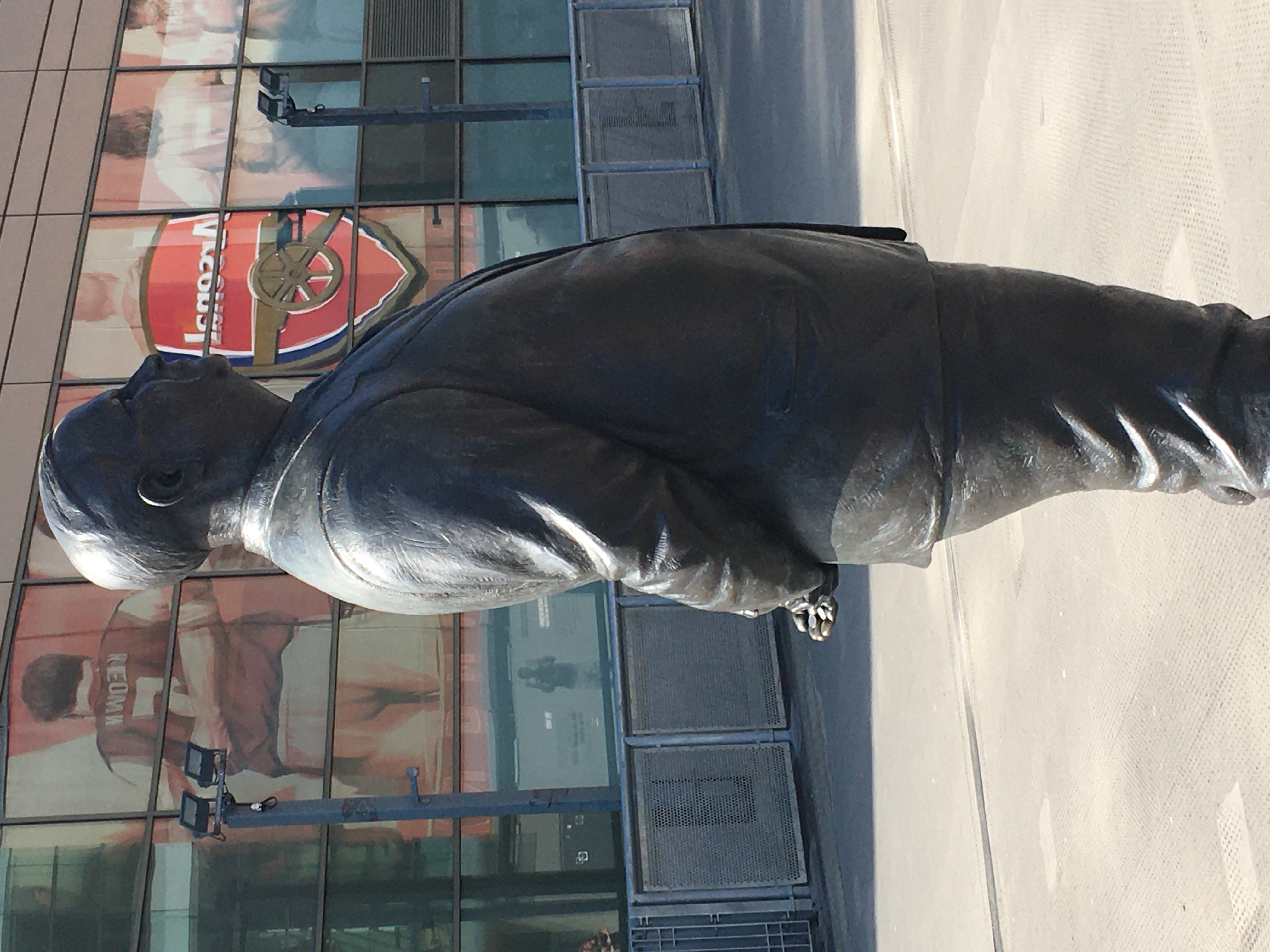 In our own way, the AISA Arsenal History society can say we've done something to continue the recognition of the contribution that Herbert Chapman made to Arsenal. For it was AISA that persuaded Arsenal FC to erect a statue of Herbert Chapman at the stadium. Our instructions were, "Have him looking up at the stadium as if he's saying, 'I built this'."
Getting Herbert Chapman to come to Arsenal in 1925 was the final part of Sir Henry Norris' great plan for the club which had begun with the rescue of the bankrupt club in 1910.
Quite how Norris did it we'll never know, but he persuaded the most famous manager in the country to leave Huddersfield where he had performed miracles and where he was on track to perform another, and come to Arsenal, the club that had never won anything and had been dallying with relegation in the last few years
Indeed Huddersfield had finished third in the 1st Division in 1923, and then won their first league title in 1924, and again in 1925, both under Chapman. That 1924/5 season was also the first time a title-winning side had gone through a season without conceding more than two goals in any match.
So why did Chapman leave Huddersfield? The answer is most likely the crowds – and since crowds were the clubs' only source of income other than selling players, the ultimate reason had to be, the finance.
Huddersfield's ground could pack in 60,000+ crowds, but in 1925 when they won the league they actually had a crowd average of only 17,670. And that as we have noted was in their second successive championship winning season. In 1924/5 Arsenal, under Leslie Knighton's management were once against battling against relegation, but still had the largest average attendance of any club in the country: just under 30,000
The following season under Chapman the Arsenal crowd went up by 6%. By 1929/30 as Arsenal approached their first ever trophy (the FA Cup) the league crowd average had reached a record high of 35,500, and then leaped up against to over 37,000 the following season.
To reiterate the point, clubs only had two forms of income in these days, other than money donated by directors: gate receipts and player sales. Arsenal as a buying club did not make money on their player sales, so they needed the crowds – and that is what Norris gave the club through a large ground with good public transport facilities, and Chapman gave them by winning the Cup and the League.
By 1932 the average crowd at Highbury for league games was over 40,000, and by 1934/5 the average attendance had risen to 46,252. The second highest average attendance was achieved by Manchester City at 34.824, and just behind them was Tottenham on 34,389. Arsenal were way ahead.
This was the achievement of Henry Norris and Herbert Chapman: to give Arsenal an income second to none. Of course, the club was often known as the Bank of England club because of the high transfer fees that the club paid. But this was entirely achieved through these record attendances which Henry Norris had predicted could be gained as a result of the move from Plumstead to Highbury. This is what Herbert Chapman had delivered – and indeed what was maintained after his passing on this day in 1934.
We've published a wide range of articles on Herbert Chapman on the Arsenal History Society website and you can find an index to some of these here.
We also have a complete history of Arsenal in the 1930s, continuing the story of Chapman's heritage up to the outbreak of war
I do hope you find them of interest.
Tony Attwood
5 January 2002
The league table on 5 January 2002 looked promising
| | | | | | | | | | |
| --- | --- | --- | --- | --- | --- | --- | --- | --- | --- |
| Pos | Team | Pld | W | D | L | GF | GA | GD | Pts |
| 1 | Leeds United | 21 | 11 | 8 | 2 | 33 | 17 | 16 | 41 |
| 2 | Manchester United | 21 | 12 | 3 | 6 | 51 | 31 | 20 | 39 |
| 3 | Arsenal | 20 | 11 | 6 | 3 | 41 | 24 | 17 | 39 |
| 4 | Newcastle United | 21 | 12 | 3 | 6 | 39 | 28 | 11 | 39 |
| 5 | Liverpool | 20 | 11 | 5 | 4 | 30 | 20 | 10 | 38 |
Not just sitting third, but third with a game in hand.
Arsenal had won the double in 1998 but since then had had to accept second place in the league three years running. Worse, each time they were second to Manchester United.
Worse still in 1999 Manchester United had themselves done the double for the third time in six years. Arsenal on the other hand had won the FA cup three times in the past decade, and there was thought that maybe this would be their best shot at silverware.
So thoughts were positive for the FA Cup third round match on this day in 2002 and indeed it ended Watford 2 Arsenal 4. And yes, it was the start of the cup side of the 3rd double season. Henry, Ljungberg, Kanu and Bergkamp scored, but it was Henry who was the star, scoring the first, setting up the second.
In the end Arsenal won the league by a staggering ten points, ending 13 points above Manchester United.
But there was something else. The victory at Watford was Arsenal's fourth successive victory, having just beaten Liverpool, Chelsea, and Middlesbrough in the League.
After that things seemed to cool down somewhat with draws against Liverpool and Leeds. But then we were off on another run of three victories, followed by a draw (at home to Southampton) followed by a couple of victories, a draw… so it went on. Mostly wins, the occasional draw, and no defeats.
Actually there were some defeats however – in game 19 after the Liverpool game we played Deportivo La Coruña and lost. A week later we also lost to Juventus, and that was it we were out of the Champions League.
But gradually it dawned. These were the only defeats. Arsenal were simply plodding along winning (or drawing occasionally) each FA Cup and Premier League game. One after the other after the other.
In fact the club went 28 games in FA Cup and Premier League without defeats, including straight wins in each of the last 12 games of the season.
Arsenal won the FA Cup on 4 May by beating Chelsea 2-0. Then on 8 May Manchester United knew that they had to beat Arsenal at Old Trafford, and hope that Arsenal lost their last match of the season (while hoping that Man U would win theirs) in order to stop another Arsenal double.
But it didn't work out for them. Arsenal just kept on winning each and every game to get that third double.
4 January 1992: History don't mean a thing
The defeat of Arsenal by Wrexham of the fourth division on 4 January 1992 was not just portrayed as a big piece of giant killing, it was the giant killing of the league champions, and was a defeat of Arsenal, and so pumped up by the media to stand alongside the defeat of Herbert Chapman's Arsenal by Walsall of the third division north.
Certainly the Wrexham game was a real top v bottom affair since not only had Arsenal won the league the previous season, Wrexham had finished bottom of the Fourth Division, and had been saved removal from the League by the "re-election" process. This involved the bottom four clubs having to apply for re-election while various non-league clubs applied for election. The third and fourth division clubs then voted, and most of the time the bottom four got re-elected. After all, fourth division chairmen always recognised they were all just one bad season away from applying for re-election themselves and so favours were done and later called in.
Wrexham survived and in 1991/2 Wrexham they rallied and finished 14th in Division 4 (a league that at that time also included Cardiff City) while Arsenal slipped back under George Graham and finished fourth, ten points behind Leeds United, who won the title.
If I mention that Arsenal scored the opener with Paul Merson cutting back to Alan Smith, you'll appreciate that this was not a second XI team of the type that Mr Wenger sometimes deployed. The famous back four also were all on display.
Not only was it a wonder moment for Wrexham, but also for Mickey Thomas (not, of course, the Thomas who beat Liverpool to win the league in 1989). Thomas was a local lad of whom, before the game, the Wrexham manager said of him, "He trains when he wants to train. I don't see him too often." We later found out why.
It was he who placed a disputed 25 yard free kick past David Seaman on 82 minutes. On 84 minutes Steve Watkin's scored the winner and Arsenal were out.
In the next round Wrexham were defeated by West Ham after drawing 2-2 away. Arsenal recovered under Graham to win both the FA Cup and the League Cup the following season.
As for Thomas, the old chap who rarely trained, he was soon after jailed for 18 months for his part in a money counterfeiting business. He also had an extra marital affair which resulted in him being knifed. The football media would probably call him "a bit of a lad".
But for Wrexham, that was the highlight. By the 21st century the club was involved in attempts by their own chairman to have them evicted from their ground so his property company could use the land for house building.
On 3 December 2004 the club was placed in administration owing over £2.5m and became the first League club to suffer a ten-point deduction which proved decisive in determining Wrexham's relegation.
The club's future remained in doubt until 2006 when a new limited company took over the club, thus allowing the club to avoid debts built up by the old company.
The ups and downs of the club continue and most recently on 16 November 2020 the club was once again taken over by a new set of owners, one of whom proclaimed that "We want Wrexham to be a global force". At the time of writing they are 15th in the National League. Arsenal meanwhile had set the record for the longest run of consecutive years in the Champions League of any English club ever.
3 January 1953
We are all familiar with Arsenal winning the league on the last match of the season. George Graham's team beating Liverpool 0-2 away, and Bertie Mee's Double with that last match win at Tottenham.
But there was another equally dramatic win in the last game of the season – back in 1953. Because of the lack of TV cameras we have now forgotten this game, and yet it was as dramatic as the others. And within the story we see a moment of the discontent that has been heard at Arsenal over the years.
To tell the story we need to go back to January 3 1953, a day on which Arsenal lost 1-3 at home to Sunderland.
It was hardly a catastrophe, because Arsenal were undefeated in the previous seven games and in this era, losing 10 or 11 games while winning the league was the norm. Besides, although it was a home defeat, it was also only the fourth defeat all season for Arsenal, with over half the games now played.
Prior to the match Arsenal had beaten Bolton 6-4 away from home on 25 December 1952, and indeed the recent run of results had also included Liverpool 1 Arsenal 5 on 15 November 1952.
As a result of this run of form Arsenal were standing a promising second in the league. What's more Arsenal were not only second, but second with a game in hand and a far superior goal average than other teams around them.
This was the team of Logie, Lishman, Goring and Holton, a team evolved from the side that had won the cup in 1950. But the defeat on this day against Sunderland knocked Arsenal down the league table to 6th – and some of the fans showed what is perhaps not, after all, such a modern trend, of taking the last match alone as the indicator of how things stand.
The volume, "Highbury: the story of Arsenal" by John Spurling recounts the story that Peter Goring was confronted after the Sunderland game by a fan who said that he'd seen the Arsenal team of the 30s and that the current team wasn't fit to lick their boots. Peter is quoted as saying, "I wasn't the only player to be confronted in such a way. Some of the other boys also got hassle from fans which wasn't nice".
The Anti-Arsenal Arsenal (as they were labelled after they started their constant attacks on Arsene Wenger) were thus active in the 1950s, as indeed they were in the 1930s (Chapman regularly railed against the boo-boys as they were called then), and indeed as they were when the fans deserted the club between 1910 and 1913.
Indeed, Jon Spurling's account of the era includes the comment that "One of Goring's team mates snapped and told the Daily Mail journalist… that he was 'ashamed of the crowd and considered them the most unsporting collection in the country'."
But all was not lost – as with Arsenal it never is. Arsenal in fact recovered quickly from the Sunderland game and the next seven games scored 27 goals.
There was then another difficult run of four draws and two defeats in the league between March 7 and March 28. But then on April 3 another run started – a run of seven undefeated including five straight wins. Indeed not just five straight wins, but five wins that involved scoring 18 goals.
At the end of that run – on the evening of April 18 – the league table had been transformed…
| | | | | | | | | | |
| --- | --- | --- | --- | --- | --- | --- | --- | --- | --- |
| | | Pld | W | D | L | F | A | Gl Av | Pts |
| 1 | Arsenal | 39 | 20 | 11 | 8 | 94 | 60 | 1.57 | 51 |
| 2 | Wolverhampton Wndrs | 41 | 19 | 13 | 9 | 84 | 60 | 1.40 | 51 |
| 3 | Preston North End | 39 | 18 | 12 | 9 | 80 | 60 | 1.33 | 48 |
| 4 | Blackpool | 41 | 19 | 9 | 13 | 71 | 65 | 1.09 | 47 |
But then with the season drawing to an end, and Arsenal needing just three points from three matches to claim the title, there was another twist.
22 April 1953: Cardiff 0 Arsenal 0
25 April 1953: Preston 2 Arsenal 0
Now either Arsenal or Preston could win the league. If both clubs produced the same result, or if Arsenal did better than Preston, then Arsenal would win.
| | | | | | | | | | |
| --- | --- | --- | --- | --- | --- | --- | --- | --- | --- |
| | | Pld | W | D | L | F | A | Gl Av | Pts |
| 1 | Arsenal | 41 | 20 | 12 | 9 | 94 | 62 | 1.52 | 52 |
| 2 | Preston North End | 41 | 20 | 12 | 9 | 84 | 60 | 1.40 | 52 |
| 3 | Wolverhampton Wndrs | 42 | 19 | 13 | 10 | 86 | 63 | 1.36 | 51 |
Preston played their game in hand first and won 1-0, taking them up to 54 points but still with a worse goal average than Arsenal. So Arsenal had to win. It didn't matter by how many but they had to win.
The Highbury pitch was in a terrible state by this time – utterly covered in mud and without a blade of grass in sight with the edges utterly unplayable – but it was at Highbury that Arsenal had to play their last game, against fifth placed Burnley.
The teams had drawn at Turf Moor 1-1 back on December 13, and this was certainly not seen as a certainty for Arsenal.
This final match was played on a Friday evening, to avoid clashing with the Cup Final the next day, and when Arsenal went for their normal pre-match meal at Kings Cross station they were met with fans already turning up for the Cup Final the next day. There were also people hanging around Highbury from mid-day onwards – a precursor of the game at Tottenham in 1971.
But surprisingly come kick off the ground was not full. Only 51,586 turned up – perhaps because it was a Friday night. Perhaps because everyone expected it to be impossible to get in! Perhaps it was the awful weather which had seen heavy rain off and on through the day.
Doug Lishman stated later that the earlier antagonism of some of the crowd vanished for this match, saying, "The crowd was at their best that night. The noise they made was unbelievable, it was really ear piercing…. However much the players and the fans were in conflict that season I can't deny they were superb on that night."
Burnley took the lead on six minutes, but then midway through the first half Forbes and Lishman scored within minutes of each other to give Arsenal the lead which Logie extended to 3-1 just before half time.
Then at half time the heavens opened once again and there was talk in the crowd of the match being abandoned as the pitch clearly got utterly waterlogged. The game however did re-start, and within minutes Burnley had got one back. The conditions meant players started to pick up injuries – Joe Mercer said playing in that match crocked him for good while Don Roper played on with torn ligaments. Logie and Goring were hardly able to move and so were just put behind the ball as Arsenal tried to hang on for the rest of the second half.
Part way through the second half Tom Whittaker, the manager who had won the league in 1948 and the cup in 1950, left the dugout and reputedly poured himself a stiff drink! Luckily there were no TV cameras to capture the moment or we'd never have heard the last of it. Burnley hit the bar, and had a call for a penalty, but at 8pm the match ended and Arsenal had won the league on goal difference.
| | | | | | | | | | |
| --- | --- | --- | --- | --- | --- | --- | --- | --- | --- |
| | | Pld | W | D | L | F | A | Gl Av | Pts |
| 1 | Arsenal | 42 | 21 | 12 | 9 | 97 | 64 | 1.52 | 54 |
| 2 | Preston North End | 42 | 21 | 12 | 9 | 85 | 60 | 1.42 | 54 |
| 3 | Wolverhampton Wndrs | 42 | 19 | 13 | 10 | 86 | 63 | 1.36 | 51 |
It turned out to be Tom Whittaker's last trophy, for tragically during the 1956/7 season while still manager, he died suddenly. Jack Crayston took over for one and a half seasons, followed by four seasons of George Swindin and four seasons of Billy Wright. The club did not win another trophy until 28 April 1970 – 16 years later which makes it even more worth recording as a most special moment in Arsenal's history.
2 January 1903
On 2 January 1903, Harry Bradshaw, the Arsenal manager was charged with "keeping the Manor Ground for the exercise of a lottery," found guilty and fined, after Arsenal's archery tournament was found to be illegal.
The fine was £5. There is no record as to whether the club paid the fine for him, I truly hope they did.
At the end of the 1901/2 season with the Woolwich Arsenal FC funds were looking a bit dodgy, Jack Humble, a director of the club who had in fact been the club's first chairman back in 1893, came up with the idea of organising an archery tournament as a fund raiser.
Which might seem a bit dull to you today – but stay with me on this, because this archery competition became one of the big events in terms of fund raising for Arsenal at the time. In fact when it was held on 29 November 1902 it raised about £1,200.
Now that again might not sound too much by today's standards, but let us consider. That's about £146,000 in today's money raised in one day. The average rate of inflation over the years since 1903 being just over 4% per annum.
OK that is still not that much in footballing terms compared with today, but in fact it was over one fifth of the total yearly income for the club from all sources, raised in just one day! This surely meant that this was the end to Arsenal's financial problems -at least for one season.
Except that the Law stepped in at this point and after a fair amount of saying "Hello hello hello, what's all this then?" or whatever the equivalent was 100 years ago, they decided that this was not an archery tournament at all, but a lottery – which in the law of the day had a different meaning.
So let's see what happened…
On the day of the tournament Arsenal opened up the Manor Ground as a fun fair and show ground, with various stalls and the like to occupy visitors, with the archery competition being the highlight of the event.
80,000 archery tickets were sold across much of the south east and even up to the Midlands, in advance, at 6d each (that's six old pennies, or half a shilling, or…. well it was all a bit silly in the old days, so let's leave that). In the build up everyone who had entered was allowed to practice with a bow and arrow, although there was no prize for the best shot.
Instead, to find the winner, the stub of each ticket sold was placed on a board measuring 17 feet by 17 feet and a young lady from the town was invited to fire an arrow at the board.
There was some fun and games at this point as the lady missed the board completely, which must take some doing since 17 feet by 17 feet is a pretty big board. And indeed she missed again with the second shot, getting it right with the third, hitting one of the stubs and thus finding the winner.
The winner was a Mr Grubb of 190 Plumstead Road who won £50 (about £6,000 today) and in total 150 minor prizes were also awarded.
Then they cleared the mess off pitch, Arsenal played Lincoln and won 2-1 and there was a concert in the local freemason's hall where prizes were handed out to the lucky winners.
However there was a technicality: because since the young lady was clearly not an expert shot, the event was considered by the law to be equivalent to being a lottery. Arsenal's manager, Harry Bradshaw, who had had no real involvement in the event at all, poor chap, was charged with "keeping the Manor Ground for the exercise of a lottery". Lotteries were illegal.
The week following the tournament a small group of ecclesiastics wrote a letter to the Kentish Independent newspaper expressing their distaste of the event which they said was lottery and not a tournament based on skill and athleticism. They accused the club of encouraging poor local people to gamble.
The police had become involved before the tournament and advised the club that they were organising a lottery. However, the club weighed up its options and decided to go ahead.
The upshot was that Arsenal's manager, Harry Bradshaw, was charged with "keeping the Manor Ground for the exercise of a lottery". On 2 January 1903, Bradshaw was found guilty, fined £5 and had costs of £10 awarded against him. Good news for Woolwich Arsenal, though, was that they got to keep the proceeds from the "tournament".
1 January 2001
On 1 January 2001 Charlton Athletic beat Arsenal for first time in 44 years as the club had its first away win since November, winning this match 1-0.
The result meant that Arsenal had played 11 away league games, won two, drawn four, lost five.
The media made much of the result and the sequence, pointing out that Arsenal were a long way from winning anything "because of their awful away form". For it was noted that not only had they lost to Sunderland away, along with Everton, Leeds and a crushing 4-0 to Liverpool, Arsenal had also lost 4-1 to Spartak Moscow, on their travels, before this 1-0 loss to Charlton.
And there was worse to come, much to the delight of the media, with a 6-1 beating at Old Trafford.
There was relief however on 3 February 2001 as Dennis Bergkamp scored the only goal at Coventry City to give Arsenal a win. It was our first away win since November. The times did not feel particularly wonderful, and yet that opening to 2001 marked (had we but known it) the moment when the world changed.
Within a year there was early talk of Arsenal going through a whole season unbeaten away from home.
Within two years there was talk of Arsenal going a whole season unbeaten home and away. How times do indeed change. I don't however recall any apologies from those journalists who made fun of Mr Wenger at the time, but then that's how it goes. Say what you like, except never say sorry.
In 2000/01 Arsenal were FA Cup finalists and second in the league to Manchester United. In 2001/2 Arsenal completed their second double in four years.
It was Sylvain Wiltord who scored the goal on 8 May 2002 away to Manchester United that gave Arsenal both the record of being unbeaten away from home while the four goals against Everton on the last day of the season (when it felt like the whole of the North Bank was about to collapse, as I may have mentioned before!) gave Arsenal the record of being the first team to score in every league game through the season. Bergkamp, Henry and Jeffers scored.
Arsène Wenger however wanted more and made his "shift of power" speech, referring to the move of power away from Manchester United. And on 20 September 2002 Mr Wenger suggested his team could remain the whole season undefeated. Here's what he said.
"It's not impossible as AC Milan once did it but I can't see why it's so shocking to say it. Do you think Manchester United, Liverpool or Chelsea don't dream that as well? They're exactly the same. They just don't say it because they're scared to look ridiculous, but nobody is ridiculous in this job as we know anything can happen."
At first everything seemed fine and with the beating of Leeds away 4–1 on 26 September 2002 Arsenal then broke the record for scoring in 47 consecutive games, and the record for away league games without defeat (22).
But Arsenal lost to Everton on 19 October 2002, and then at home to Blackburn on 26 October 2002. A 1-2 home defeat to Auxerre on 22 October 2002 sandwiched between these two meant three defeats in senior competitions in a row – the worst run in 19 years.
But as we know, Mr Wenger can do things, and Mr Wenger has a sense of humour. In May 2004, at the end of the Unbeaten Season, he said…
"Somebody threw me a T-shirt after the trophy was presented which read 'Comical Wenger says we can go the whole season unbeaten.' I was just a season too early!"
I got one of those t-shirts too. I still have it, and it still brings back such memories…
31 December 1994
On this day, John Jensen scores – Arsenal 1 QPR 3
John Jensen was a defensive midfielder, a cult hero, and the man whose transfer ultimately brought down George Graham.
When we bought him he had already been Danish Player of the Year, and played in a UEFA cup semi final with Brøndby. He was signed by Graham following the departure of David Rocastle and was in the 1992/3 Cup Double side.
He played 132 senior games for Arsenal, but as his search for a goal went on, the songs about being there when Jensen scores multiplied. The one and only goal scored came on this day in 1994 and finally allowed the stock pile of I saw John Jensen score tee shirts to be released and sold.
But that goal came just before the end as the story broke that the move for Jensen was accompanied by a secret exchange of money paied by Rune Hauge to George Graham for buying players Hauge represented.
Graham was sacked as manager of Arsenal and was banned from all football activities for a year. John Jensen was found not culpable and he stayed at Arsenal for another 18 months before he rejoined his old club, Brøndby IF.
He then moved into management and won the top league in Denmark in his first season. Next he moved as assistant to Michael Laudrup at Brøndby IF, and later at Getafe in Spain.
His first English management period came as assistant to Steve Kean with Blackburn but despite signing a second one year deal in May 2011 he left in September and became a consultant for Brøndby in October 2012.
Of course we might also note that none of this folklore is of any interest in Denmark where he is remembered for scoring the opening goal in Denmark's 2–0 victory over Germany in the final of the 1992 European Championship.
30 December 1893
If you have read "Woolwich Arsenal, the club that changed football," (the book that AISA members wrote to unravel Arsenal's work in bringing professional football to the south of England), you will know that Woolwich Arsenal FC became a professional club in 1891, but did not join the Football League until 1893.
Naturally this meant that all these away games were played at grounds which were unfamiliar to the club and its players, and involved a fair bit of travelling.
And thus it was that although the club picked up some good home wins, away games were a problem. For although after four matches in this season Arsenal must have thought they were doing ok, and their fans seemed to be thinking of instant promotion, (the results were won 2, drawn 1 and lost 1) all was not as it might seem.
But the problem was that three of these games were at home – and the only defeat was away – at Notts County.
Slowly came the awakening. Newcastle United, also elected to the league in the same year, beat Woolwich Arsenal 6-0 – the start of a three match sequence in which we let in 15 and scored 1. The away bit of this football league lark was a bit tougher than some had expected.
The first away point came on December 9 in a 2-2 draw with Northwich Victoria. The first victory away was on this day: 30 December 1893, 1-0 against Ardwick.
Henderson got the goal in front of a crowd of 4,000. Arsenal went on to win away twice more in the season, including a 3-6 win at Middlesbrough Ironopolis..
There is an Ardwick FC still with us today, but not the same club as we played in 1893. That Ardwick was founded in 1880 as St. Mark's (West Gorton), and they became Ardwick AFC in 1887 – but more on them in a moment.
Unfortunately, the win over Ardwick did not end the run of away defeats. The next three league matches were all away and we lost all three.
What saved Arsenal from what was starting to look like a disastrous season was a run of four consecutive wins in February (including two away games). Even though we lost the last three games, the club ended a respectable ninth, out of 15.
As for Ardwick, their tale is strange indeed, for they ended up 13th but just before the end of the season they changed their name to Manchester City. Some versions of the league table show Ardwick having played 27 games and Man City one! (which Man City lost). Others give all 28 games to Ardwick.
Liverpool won the second division without losing a game – the second and last unbeaten season in the league until Arsenal came along and did it in the 21st century. There was no automatic relegation from the second division, but there was constant movement. Middlesbrough Ironopolis and Northwich Victoria both dropped out of the league at the end of the 1893/4 season.
As for Liverpool, having won the second division so easily they did go up, but the following season ended bottom of Division One and so went back down again. One or two questions were asked about that 1893/4 performance, just as they were in the 1914/15 season and the years before. Liverpool, it seemed, were gathering a reputation.
But most importantly, Woolwich Arsenal, the club that brought professional football to the south, survived its first season, coming a creditable ninth, and could prepare themselves for their second season in the league.
You can read the list of the day's anniversaries of Arsenal throughout its history on the AISA Arsenal History Society blog. The listing of today's anniversaries along with links to articles related to this day in Arsenal's past and a video of the highlights of a game played on this day in the past can be found here.
This page is prepared daily by Tony Attwood.
29 December 2012
You might think that a win by 7-3 against Newcastle would leave even the most fanatical and gnarled anti-Arsenal journalist finally showing some remorse and admitting Arsenal could do well, or at least be entertaining. But no. When Arsenal beat Newcastle on this day in 2012 by seven goals to three, celebration of positive football and general rejoicing at just how far the game had moved from the dire days of goalless draws, was there none.
There was much focus on the notion that Theo Walcott (as we were told in virtually every media outlet) was out of contract in the summer and liable to leave on a free. And in the early stages Newcastle kept on pegging Arsenal back, as each time we scored, so they scored. Our last four goals came because they were tired from a heavy schedule.
Alternatively Arsenal should and would have had eight had Giroud not been so profligate – he hit the bar after we had seven.
The fans were miffed about Walcott too (according to the media) and the chant of "Sign him up" at the end revealed the fans growing frustration with Mr Wenger rather than a celebration of Theo's skills. At least according to the media.
Indeed as Jonathan Pearce of the BBC put it, "Seven goals for Arsenal, three for the excellent Theo Walcott. Arsenal need to sign him up."
Oh yes and it wasn't that good anyway, because Newcastle hadn't won away all season. And they had four days less than Arsenal to prepare for this game which was hardly sporting. And had Ba not headed just over from Marveaux's corner, well it all could have been so different.
And what's more Arsenal were lucky that Newcastle played a high defensive line.
Besides Bacary Sagna conceded a needless free-kick outside the box and Ba's set piece showed how lucky Arsenal were. Indeed it could have gone either way had Newcastle just been able to steady themselves at 3-3.
In fact Arsenal only won because Newcastle tired. And the Arsenal goals were all soft goals (the Newcastle manager, a Mr A Pardew, said, and was fulsomely quoted in this regard.
Beside Newcastle had just played Manchester United on a very heavy pitch and they were tired after that game.
Yep, according to the media it was clearly a very lucky 7-3 win for Arsenal. What would we do without those journalists on hand to set us straight? Oh yes, and please don't mention that at this point Arsenal were the second highest scoring side in the league.
Oh yes and we'd already had other results such as…
| | | | |
| --- | --- | --- | --- |
| 15 Sep 2012 | Arsenal v Southampton | 6-1 | Premier League |
| 26 Sep 2012 | Arsenal v Coventry City | 6-1 | League Cup |
| 30 Oct 2012 | Reading v Arsenal | 5-7 | League Cup |
| 17 Nov 2012 | Arsenal v Tottenham Hotspur | 5-2 | Premier League |
| 17 Dec 2012 | Reading v Arsenal | 2-5 | Premier League |
But no, best not mention that. At least, most of the media didn't.
You can find a list of all of today's Arsenal anniversaries, with lots of additional detail and a video of one of the historic games of today on the AISA Arsenal History Society Site.
28 December 1997
On this day the result was Tottenham 1 Arsenal 1. The result left Arsenal in sixth and Tottenham in 19th
| | | | | | | | | | |
| --- | --- | --- | --- | --- | --- | --- | --- | --- | --- |
| | Team | P | W | D | L | F | A | GD | Pts |
| 1 | Manchester United | 21 | 14 | 4 | 3 | 49 | 16 | 33 | 46 |
| 2 | Blackburn Rovers | 21 | 11 | 8 | 2 | 38 | 21 | 17 | 41 |
| 3 | Chelsea | 20 | 12 | 3 | 5 | 46 | 20 | 26 | 39 |
| 4 | Liverpool | 20 | 11 | 4 | 5 | 36 | 19 | 17 | 37 |
| 5 | Leeds United | 21 | 10 | 5 | 6 | 30 | 23 | 7 | 35 |
| 6 | Arsenal | 20 | 9 | 7 | 4 | 35 | 23 | 12 | 34 |
| 7 | Derby County | 21 | 9 | 5 | 7 | 34 | 28 | 6 | 32 |
| 8 | West Ham United | 21 | 10 | 1 | 10 | 28 | 32 | -4 | 31 |
| 9 | Leicester City | 21 | 7 | 7 | 7 | 25 | 21 | 4 | 28 |
| 10 | Aston Villa | 21 | 7 | 5 | 9 | 25 | 27 | -2 | 26 |
| 11 | Newcastle United | 20 | 7 | 5 | 8 | 21 | 25 | -4 | 26 |
| 12 | Wimbledon | 20 | 6 | 6 | 8 | 21 | 24 | -3 | 24 |
| 13 | Coventry City | 21 | 5 | 8 | 8 | 20 | 28 | -8 | 23 |
| 14 | Crystal Palace | 21 | 5 | 8 | 8 | 20 | 28 | -8 | 23 |
| 15 | Sheffield Wednesday | 21 | 6 | 5 | 10 | 32 | 44 | -12 | 23 |
| 16 | Southampton | 20 | 6 | 3 | 11 | 24 | 30 | -6 | 21 |
| 17 | Bolton Wanderers | 21 | 4 | 9 | 8 | 19 | 33 | -14 | 21 |
| 18 | Everton | 21 | 5 | 5 | 11 | 20 | 31 | -11 | 20 |
| 19 | Tottenham Hotspur | 21 | 5 | 5 | 11 | 19 | 37 | -18 | 20 |
| 20 | Barnsley | 21 | 5 | 3 | 13 | 19 | 51 | -32 | 18 |
So some pleasure for Arsenal supporters who liked to enjoy the dismay of those at the other end of Seven Sisters Road, but we were also feeling perhaps we ought to be doing a bit better ourselves.
But did anyone on this day put a bet on where Arsenal would end up in the League that season? Few would have done so I suspect. Would anyone have put a bet on Arsenal winning the double, given that we had already lost four games and were 12 points behind Manchester United? Probably not.
Yet of course if you know your history you will know that 1997/8 was indeed the second double season. And not only did we win the league, we ended up five points ahead of Manchester United, meaning that between this day in 1997 and the final league match of the season we gained not just 12 but 17 points on Manchester United.
So the result on this day in 1997 was the result of Game 21 of the 2nd Double Season. Ray Parlour scored.
The winning match of the season, by which I mean the game when we won the league, was a 4-0 home thrashing of Everton. You will probably still know this game, even if you were not there – because Tony Adams scored a wonder goal in front of the north bank, and just stood there, arms aloft. It is one of the iconic pictures of Arsenal and Highbury.
I have so many memories of that day. Being with Roger, my dear pal, sadly no longer with us, and turning to him at half time and saying "we've done it" and him saying, "we could still throw this away." And also thinking that "we've certainly got an interesting forward line in Anelka and Wreh," and having of course no knowledge of what was to happen to both.
Plus with five minutes to go, leaning forward in my seat in the north bank upper, and looking left and seeing not the normal straggle of early leavers drifting away from the ground trying to beat the crowd, but instead the streets utterly packed solid with fans outside who had not been able to get tickets to be in the match and who were following it on radios outside.
So why do I write this up as a celebration of today, 28 December, and not leave it for the end of the season?
The answer is that for me, celebrations, as I look back on a lifetime with Arsenal, are not just of the moments of winning but of the whole season. In this season, I not only remember the fine finish, but the collapse from mid-October. We were undefeated and had beaten Barnsley (yes Barnsley, in the Premier League) 5-0. But then the next eight games were awful. We won two of those games, drew two of them 0-0, and lost to Derby, Sheffield W, Newcastle and Blackburn. By 13 December we were slipping, and slipping badly.
Although we started to rally around Christmas the team clearly had the ability to cause us regular supporters some serious heartache. Third round of the FA Cup in January – at home to Port Vale, no problem. We lined up
Seaman
Grimandi Keown Bould Winterburn
Parlour Vieira Petit OPvermars
Anelka Bergkamp
Not much wrong with that team. Not taking the FA Cup too lightly eh? We drew 0-0 at Highbury. Still the replay would be fine – except that we drew that too, 1-1 in extra time. We won on penalties.
In fact the FA Cup, which of course we won, gave us particular problems that season. We had another 0-0 at home in the fifth round with Crystal Palace, then as now (although not always) of the Premier League, and against West Ham in the sixth we once again had to go to penalties.
In the League Cup we were at it again. Against Birmingham in the third round we won 4-1 but not until extra time. Against Coventry in the 4th round, there was extra time again. We finally went out to Chelsea over two legs in the semis.
As for Europe, we lost to PAOK Salonika in the first round we played in, with a draw at home and a 1-0 defeat away.
My point therefore is that we won the double, and of course I celebrate this, not least because I was there. But there were some very difficult times, and a lot of gnashing of teeth about the team's performance on occasions. The record book doesn't lie – a double and five points ahead, but during the season itself it was not all plain sailing.
Never give up hope!
27 December 1915
Throughout December 1915 the FA and Football League finally began discussing the issue of match fixing allegations that had been made the previous spring, involving Liverpool and Manchester United. Little was heard of this by the football going public since under the war restrictions the newspapers were now restricted to just four pages of heavily censored patriotic war news, and thus there was precious little coverage of the FA Commission that met to discuss the matter.
But although Arsenal were not in any way involved in the match fixing scandal of the era, this was of interest to Arsenal and it chairman Henry Norris, since it was he who had first made public concerns about Liverpool's match fixing following his visit to a game involving the side in the spring of 1913, after which instead of the League investigating the allegations Norris made, instead warned him against making any such further allegations!
He was now too busy with working in his newly appointed role on recruitment for the army to become involved in the issue again, but he would certainly have noted the match on Good Friday 1915. Man U were threatened with relegation, yet they won in the most ludicrous circumstances. You can read more and see the implications for the league table in our article on April 1915.
Reports at the time spoke of a Liverpool team that was not really trying. It was also reported that when Liverpool got a penalty the penalty taker rolled the ball wide, and when Fred Pagnam of Liverpool headed the ball against the Man U cross bar late in the second half, several members of his team took issue with him. The referee John Sharpe, interviewed at the subsequent hearing testified that the game was "the most extraordinary match I have ever officiated in."
A week after the Good Friday match, the Sporting Chronicle reported: "… unsavoury comments are made, and the repetition of these observations, if not checked, is not likely to do the game any good, when football needs every friend it can find." (This last was a reference to repeated attempts by the House of Lords, The Times and others to have all football prohibited during wartime, as it was distracting young men from their patriotic duty).
It was then suggested that a lot of bets had been placed at 7 to 1 on a 2-0 win by Manchester United, and the word spread that three players from Manchester United: Sandy Turnbull, Arthur Whalley and Enoch West, plus four players from Liverpool (Jackie Sheldon, Tom Miller, Bob Pursell and Thomas Fairfoul) were involved. It was also said that Jackie Sheldon who had previously played for Man U used his contacts with the opposition to fix up the arrangement.
Further it was subsequently stated that two players, Fred Pagnam of Liverpool and George Anderson of Manchester United, had refused to take part. Fred Pagnam indeed testified against his teammates at the hearing. Billy Meredith of United said that he knew nothing of the arrangement but became suspicious when during the game he hardly got a touch of the ball.
The testimony was taken during the run up to Christmas 1915 and the verdict was delivered on 27 December 1915. The FA's conclusion was that there had indeed been a conspiracy by the players, but not by the club or its officials. As a result it was felt unreasonable to fine or deduct points from either club! There was no suggestion made that the officials and directors of the club ought to have been aware what was going on or moved quickly to deal with their own players, although clearly if they didn't know and didn't suspect, there was a clear dereliction of duty among the directors.
The players involved were banned for life from playing League football in England, but could play in Scotland, and since four of the players were Scottish, and with the Scottish League 1st Division still running, that gave them an opening to continue their career. Enoch West was the one player who completely protested his innocence, and subsequently sued the FA for libel.
Sandy Turnbull died in the service of his country in the war, and all the other players, except West, had their bans lifted by the FA in 1919 in recognition of their service to the country while Turnbull received a posthumous reinstatement. West's suspension was finally lifted in 1945, by which time of course he was completely beyond the age of playing professional football.
Some subsequent reports suggest that this victory saved Manchester United from relegation – this is untrue.The victory certainly helped but just winning that game did not make them safe.
However two other issues were associated with this event, and all three grouped together became highly significant in the application Henry Norris made in 1919 for Arsenal to take a place in the First Division.
First these findings gave credence to the possibility that the Liverpool game Henry Norris had commented upon, having watched in on Easter Monday 1913, was fixed, given that it was once again Liverpool whose players were being examined on match fixing charges once again. If the League and FA had taken his allegations of 1913 seriously, they could at the very least have examined Liverpool's conduct at the time, and warned players that they were watching, and so put a stop to subsequent match fixing events before things got out of hand.
And there was more because the Manchester United v Burnley match on 11 October 1913 there were also allegations of a betting scam, and for this, one of the Man U players who was cleared in 1915 was finally jailed in 1918 for being part of a large scale match fixing for betting purposes syndicate.
Quite clearly the authorities, in ignoring Norris' complaints about the match he witnessed in 1913, and in initially ignoring the allegations concerning the Burnley match the FA were supremely negligent, and they were only forced to act because of the refusal by betting companies to pay up in 1915.
Norris' position in all this was simple. Arsenal themselves had not suffered due to the match fixing – they were ultimately doomed to relegation in 1913 anyway, but he had warned the FA and the League about the existence of match fixing, and instead of there being an enquiry, he was told to shut up.
By the end of the war Norris was a Lieutenant Colonel in the War Office and in charge of decommissioning the troops, and a knight of the realm, a most highly regarded war administrator, and it was he who had warned the League of what was going on.
This would hardly have endeared him to Manchester United or Liverpool, but by the time it came for the clubs to vote for which club they wanted to take up the spare place in the expanded League in 1919, Norris' work in exposing the match fixing that virtually everyone involved in Division One football would have been aware of, was undoubtedly remembered.
The match fixing clubs wouldn't have liked him, but the others would have seen him as a man capable of doing the right thing, both in the War Office and in football. It certainly helped Arsenal get votes.
24 December 1932
This was probably the most extraordinary Christmas Eve in the history of Arsenal FC.
Before the game Arsenal were top of the League. Sheffield Utd were a decent mid-table 12th having won seven, lost seven, drawn five. But better than that they had just won five in a row, scoring 13, letting in six. It was a run that was turning a lot of heads given that they had only managed to win two of their first 14 games this season.
During that poor run they had lost once by 2-5 and once 1-5, both away from home, but the five straight wins, including a 4-3 over Derby County suggested they had recovered from that poor opening spell.
Arsenal's team was now the standard line up…
Moss
Male Roberts Hapgood
Hill John
Jack James
Hulme Lambert Bastin
And on Christmas Eve 1932 it was 5-1 at half time and ended Arsenal 9 Sheffield Utd 2. It meant that thus far in the season Arsenal had in different games scored six, seven, eight and nine goals. In this game Lambert scored five – which turned out to be his final hatrick (plus 2!) It was his 12th hat trick – more than any other player in the club's history, which perhaps emphasises more than ever what a tragedy it is that this wonderful gifted player died young (in a car crash) and is now forgotten.
Such was the amazement in the football world (well, England) at the score, that the fact that Aston Villa drew while Sheffield W beat Liverpool was hardly noticed. Arsenal were now six points clear with a massively superior goal average to anyone else's.
So on to Boxing Day – and wouldn't you know, Arsenal lost at home, 1-2 to Leeds who had crept up to fifth place in the table. In their nine away games thus far in the season Leeds had scored nine, and conceded nine. Scoring two away to Arsenal was considered by most people to be a misprint in the evening papers – not for the last time this season. The only consolation to Arsenal was that Villa lost and Sheffield Wednesday drew.
As was the way of such things at the time, Leeds and Arsenal then played each other again the next day in the return fixture and this time, coping with a loss of form and injuries Chapman shuffled the pack bringing in Norman Sidey made his debut replacing Hill to become the fourth player to wear the right half shirt this season. Sidey had signed as an amateur from Nunhead of the Isthmian League in 1929 and turned pro in 1931.
Haynes came in at centre half and Stockhill played his first game since the opening two of the season (in which he scored both of Arsenal's only two goals). He played at inside right with Jack moving to centre forwards.
There was mumbling a-plenty at the result – a goalless draw – especially as Villa and Sheffield Wednesday both won. It was one of only two games all season in which Arsenal did not score.
So after five wins in a row, Arsenal had lost one and drawn one in the space of two days. But you'll probably know, it all turned out ok in the end.
I'm having a couple of days off now, and hope to return with more in the series on 27 December. But the list of anniversaries will continue on automatic pilot on the AISA Arsenal History Society blog – and you can read it there day.
You might also enjoy the article "Christmas Day Schedules for Arsenal"also on the blog. And you really might enjoy the video we are posting on Boxing Day morning. Just look at "Recent posts" top left on the history site and click on "The greatest Boxing Day Video of them all" after 8am.
If you have been, thank you for reading.
Tony Attwood
23 December 1978
Terry Neill was the manager of Arsenal, and Tottenham were finding their feet again in the first division, having come up from Division 2 at the end of 1977/8 having come third in the second division.
In the side of the newly-promoted were Osswaldo Ardiles and Ricky Villa. Arsenal's team was,…
Jennings Rice Walford Price O'leary Young Brady Sunderland Stapleton Rix Gatting
There was nothing much to suggest that Arsenal would romp home; Tottenham had only been in the second division for one year and by the time of the game they were sitting eighth in League Division One, with Arsenal in fourth, three points ahead of them.
| | Team | P | W | D | L | F | A | GD | Pts |
| --- | --- | --- | --- | --- | --- | --- | --- | --- | --- |
| 1 | Liverpool | 20 | 14 | 3 | 3 | 44 | 9 | 35 | 31 |
| 2 | Everton | 19 | 11 | 8 | 0 | 28 | 12 | 16 | 30 |
| 3 | West Bromwich Albion | 18 | 11 | 5 | 2 | 36 | 14 | 22 | 27 |
| 4 | Arsenal | 19 | 9 | 7 | 3 | 30 | 17 | 13 | 25 |
| 5 | Nottingham Forest | 18 | 8 | 9 | 1 | 20 | 11 | 9 | 25 |
| 6 | Manchester United | 20 | 9 | 6 | 5 | 29 | 31 | -2 | 24 |
| 7 | Coventry City | 19 | 8 | 6 | 5 | 25 | 27 | -2 | 22 |
| 8 | Tottenham Hotspur | 19 | 8 | 6 | 5 | 22 | 28 | -6 | 22 |
But we all know what happened. Alan Sunderland scored three, Frank Stapleton scored one, and of course there was Brady. The attendance was 42,273.
At the time of the game Arsenal had already scored five once that season, beating QPR 5-1 early on. But there was no real sign in the previous results of either club to indicate that 0-5 was possible.
And indeed after the game Arsenal slipped back a little. We lost the next match 1-2 at home to WBA before ending the year with a 3-1 win at home against Birmingham A wretched end of the season in which we did not win any of our last five games saw Arsenal slip to seventh, four places above Tottenham.
But there were still more celebrations to come. I missed the match as my first child was due to be born on Christmas Eve and I didn't dare go from Northants to London. She didn't arrive but kept us waiting. Six days after the 0-5 triumph the first of my three daughters, Catherine, was born. I took it as a good sign.
And indeed there was good news to come: the FA Cup final. After playing Sheffield Wednesday five times in the third round we beat Notts County, Nottingham Forest, Southampton and Wolverhampton to reach the cup final where Alan Sunderland scored a suitably dramatic goal in the last few seconds, to win the cup 3-2.
Quite a year to remember.
22 December 1973
The speed of Arsenal's collapse after the 1971 double is something often ignored by those of us who remember the events. But it was real enough.
In the following seasons we came 5th, 2nd 10th, 16th, 17th and there really was talk of relegation.
And life away from football wasn't that great either.
From the middle of 1973, the National Union of Mineworkers' members had been on a work-to-rule to get better conditions and higher pay. With the balance of trade (cost of imports against income from exports) declining by the day, coal stocks slowly dwindled. Then in October 1973 members of the Organization of Arab Petroleum Exporting Countries (Opec) plus Egypt and Syria proclaimed an oil embargo. Oil prices rose, and this drove up the price of coal.
The UK government introduced a range of measures to cope with the situation including requiring football clubs not to use floodlights – along with requiring companies only to use electricity for three days a week, not allowing companies to employ people on overtime, and forcing the two TV networks (BBC and ITV) to stop programmes at 10.30. The BBC responded by running Monty Python as their final show on some evenings – a nice touch.
But there are always things of interest for the historian. For example, for the first time a commentator (Alan Road of the Observer) writing on 9 December 1973, noted that highly drilled precision of Arsenal's back four (looking, he said, "like guardsmen") as they "stepped up smartly" to catch Derby off-side. George Graham had moved on at the end of last year, but it would be nice to think that he noted this development in an old exercise book, ready to be considered again should he ever move into management….
But despite this on 15 December we lost 1-2 away to Burnley with 13,200 in the ground.
Radford could have had a hatrick in the first half, but not only did he miss, he also slid off a pitch made of mud and hit a concrete wall, clearly injuring himself in the process. But by then Arsenal were 1-0 up, Wilson having punted the ball upfield, and to everyone's utter astonishment it actually bounced up on hitting the ground rather than getting swallowed in mud. Radford was the first to react and scored a fine goal. But after the wall incident he was far from all right for the rest of the game.
Ball and Simpson were the only two able to deal properly with conditions that prohibited all conventional football and in the 62nd minute Burnley equalised. Worse, 16 minutes later they got the winner. Unfortunately by then the light was so bad (what with their being no floodlights) that no one was sure who had scored until the players came off the pitch to report matters. But by then most of the crowd had gone home anyway, fearful of getting lost in Burnley's Victorian streets without lighting.
Arsenal did however get back to winning ways on 22 December with a 1-0 home win over Everton, 19,886 making their way to Highbury on the last saturday before Christmas.
It was, to say the least, a poor game, which for 60 minutes looked as if it would end fittingly in a 0-0 draw. Wilson made one save, (one of those where he rushed out to the edge of the area to get the ball before the oncoming forward) and that was it. Otherwise, Kelly aside, Arsenal did not impress. The Guardian likened the side to a draught-horse. But that endeavour was better than Everton who remarkably had one shot, which hit the emblem on the top of the North Bank stand, as a result of which the ball got a puncture. It was a major incident in the game.
And then out of nothing Ball passed to Rice who sent a 50 yard inch perfect cross to Armstrong. He chipped to Kennedy who nodded it to Ball who volley home. Brilliant. If only there had been more of the same.
With the newspapers now restricting their size because of a paper shortage, despite being excused from the electricity regulations, Arsenal matches hardly got a mention. And the problems continued through to the last game of the year on 29 at Leicester City where Arsenal lost 0-2 in front of 25,860.
Afterwards Bertie Mee said that having cut the fourth team in order to save costs when he became manager (which could be defined as his biggest single mistake – for it clearly contributed to the decline in the club in the post-Double season), he was now about to reduce Arsenal to two teams, with a maximum of 19 professionals between them. And, he said, three of those who were left would be under 19.
Mee blamed this on the expected freedom of contract regulations, an "inevitable" European superleague and a first division of 16 or 18 clubs. His bleak vision also included a third and fourth division made up of part-timers playing in regional leagues.
Fortunately he was wrong in every single prediction. Even more fortunately, Arsenal eventually decided they had had enough of the man who had had a couple of seasons of success, and then went downhill fast.
And all this overseen by the man who had promised that Arsenal would adopt the new Dutch Total Football model, but within a couple of months were doing the opposite.
21 December 1956
On this day in 1956 Jack Crayston became the permanent manager of Arsenal after being caretake manager for two months. He had just managed five games undefeated, as acting manager and went on to a further five without loss, winning his first match as permanent manager on 22 December 4-0 against Birmingham.
Now if Jack Crayston is not a name you are particularly familiar with as an Arsenal manager, you'll not be alone in this regard, but an Arsenal manager he was, although he is more famous as a dedicated Arsenal player.
William John Crayston (known universally as Jack) was born on 9 October 1910 in Grange-over-Sands in North Lonsdale (Cumbria), playing as a defender for local teams Ulverston Town and Barrow before moving south to Bradford PA.
George Allison signed him in May 1934, apparently impressed by his sober attitude to life as much as his ability as a player, and paid £5250 for him.
His first match was on 1 September 1934 (I am not at all sure why he missed the first game of the season one week before, but Hapgood and Beasley also sat that one out.) Anyway from the second game, the number 4 shirt was his and he played 37 league games that season scoring three goals, as the club took the championship in the first year of Allison's management and for the third year running for Arsenal. This was also remembered as the year of Ted Drake who notched up 42 league goals in 41 league games.
What's more Jack scored on his début as Arsenal were 8-1 winners in front of a crowd of over 54,000.
Tom Whitaker said in his autobiography that Jack Crayston, non-drinker, non-smoker, was a close pal of Wilf Copping and they both trained together and played cards together. It re-iterates the theme of Crayston the tough, dependable, sober man.
The following season Arsenal were unable to hold onto their title– but they won the FA Cup instead with Jack Crayston playing in all 7 cup games. And he won his first cap for England that season.
The following season was without trophies but Arsenal were back for 1937/38 with another championship (won on the last day of the season with a 5-0 thumping of Bolton) and 31 games and 4 goals for Jack Crayston.
Jack Crayston served in the RAFduring the war, until he was injured in a war-time football match in 1943, and retired from playing aged 33.
At the end of the war he joined the coaching staff at Highbury and in June 1947 was appointed assistant manager to Tom Whittaker – who was of course another ex-player. That remained Jack's job through the rest of the Whittaker years as the two men won the league twice more, the FA Cup once and picked up a runners-up medal in the Cup as well).
Tom Whittaker died suddenly in November 1956 and Jack took over as caretaker manager in October being made manager at the end of the year having taken the club to 5th.
However in the following year, 1957/8 Arsenal sank to 12th in the league and were knocked out of the cup in the 3rd round by Northampton Town.
Some reports suggest that 12th achieved by Crayston was Arsenal's worst showing for 38 years – although this is nonsense. Indeed in 1946/7 – the first post-war season, Arsenal ended up 13th and were knocked out of the cup in the 3rd round. Indeed going back to the 1924/25 season one finds Arsenal missing relegation by one place that season, and the season before. However the "worst for 38" statement is on the internet and is copied by those who don't do their homework.
Nevertheless Jack, wasn't cut out to be an Arsenal manager and left Arsenal in the summer of 1958 and became manager of Doncaster who had just been relegated to the third division. But they were relegated again eight points from safety, and after two seasons in the mid to lower reaches of the fourth Jack resigned as manager in March 1961 aged 51.
Thereafter he took over a newsagent and general store in Streetly, Birmingham, before retiring in 1972.
Jack Crayston died aged 82 in December 1992, remembered in all the Arsenal history books, but sadly not by Arsenal supporters at large. And yet he was one of our great players, whose length of service was cut short by the war. Not cut out to be a manager but still a great servant to the club.
20 December 1913:
The Hill-Woods come to town
For many years December was one of the busiest months in league football, and December 1913 was certainly no exception.
Now if you know your football history you will know that Arsenal were relegated in 1912/13, in the very last season in Plumstead. So, obviously, 1913/14 was the first season at Highbury, and played in the 2nd Division.
On 6 December 1913 the result was Arsenal 1 Leeds City 0 and this marked Herbert Chapman's first visit to Highbury and his first meeting with Henry Norris (who later signed him as manger) with a crowd of 18,000 present.
That Leeds City are no longer with us, was due to events that took place during the first world war when Herbert Chapman still nominally manager (although he had left the club to be a superintendent at an oil and coke works in Selby.
Leeds City were subsequently reported by some former players for allegedly paying "guest" players who had appeared for them in war time friendlies – something that was outlawed. However neither side had any real evidence – just accusations and denials.
The League had no documentary proof save the say-so of the ex-players – which was rumour on the part of those not paid, and denial on the part of those who were alleged to have been paid. Anyone being paid would have been paid in cash so there was no paper trail.
But Leeds City would not give the League their financial records, and so in the arbitrary way that it often deals with these things, the Football League, after eight games in the 1919/20 season, removed Leeds City from membership, and banned five officials – including Herbert Chapman, for life. Their fixtures were taken over by Port Vale, who bizarrely were able to count the eight games Leeds City had played (four wins two draws and two defeats) as their own! The players who had made the complaint were left unemployed.
Leeds City was wound up, and out of the mists a new club appeared using the same ground: Leeds United. They were admitted to the league for the 1920/21 season, replacing Grimsby in Division 2.
For Herbert Chapman however matters went from bad to worse since in late December 1920 he was laid off from his job at the coke works. He was unemployed, and banned for life from football, but was however then approached by Huddersfield Town to be assistant to Ambrose Langley, who had played with Herbert Chapman's brother Harry at The Wednesday (where Harry had made over 200 appearances).
Working with the support of Huddersfield, Herbert then appealed against his life ban, using the most obvious of cases that since he had been helping the nation's war effort during much of the war, and had not been involved with the club, and since the League had no idea when any illicit activity had taken place (since it hadn't seen the records) they couldn't possibly know that there was a case against him.
Even a five year old child playing football in the park in the middle of the night with his eyes closed could see that the case against Herbert Chapman obviously had no basis, and after just a month's unemployment he became an employee of Huddersfield Town on 1 February 1921, and subsequently replacing the incumbent manager.
But that of course is all for the future and I digress – let us therefore return to Arsenal's first season at Highbury. After beating Leeds City 1-0 Arsenal played their first local derby against their new neighbours, Clapton Orient.
In 1912/13 Orient had had an average home crowd of 9835 (compared with Woolwich Arsenal in the final year in Plumstead where the average crowd was 9395.) But in this season of 1913/14 with Arsenal on the doorstep, their average attendance shot up by around 32% to 12,970 (the average for the season in the second division was 10,738, itself a 23% increase on the previous year).
Certainly, the locals (and indeed many Arsenal fans) wanted to be at this match, and 27,000 turned up at the Millfields Road ground. And Clapton (who like Tottenham had vigorously opposed Arsenal's move to Highbury) may well have changed their mind not just because of their improved crowds but also because they won this game 1-0.
On 20 December the game was at home to Glossop North End, the club owned by the Hill-Wood family, and so this would have been their first trip to Highbury. When war broke out the family withdrew it support for the club, which went into liquidation and dropped out of the league. Eventually they were reformed (without Hill-Wood support) and ended up in the Manchester League. The Hill-Woods meanwhile transferred their interest to Arsenal, and they were instrumental in the coup which forced Sir Henry Norris out of the club in 1927, with the Hill-Wood family becoming the dominant force in Arsenal.
19 December 1970
Second in the league but no one seems to notice.
December 1970 opened with the 3rd round of the Fairs Cup, which saw Arsenal duly beat Beveren Waas 4-0 on 2 December at Highbury.
Then on Saturday 5 December there was a trip to Manchester City which Arsenal won 0-2. Armstrong and Radford score in League match 20.
The following weekend saw Arsenal reach the half way stage in the campaign, and on 12 December the result was Arsenal 2 Wolverhampton W 1, making it seven goals in the last eight games for Radford.
The return match with Beveren in Belgium was something of a foregone conclusion given the result of the first leg of the tie, but it had a particular significance because 16 December was also Charlie George's first game since his injury on the opening day of the season. The game ended 0-0, the crowd 16,000 – and that was it as far as the Fairs Cup was concerned until March, when Arsenal would come up against much sterner opposition in terms of FC Koln.
We might perhaps also note that on 18 December the death penalty was abolished in the UK and as Christmas approached, 19 December 1970 saw the result of Manchester United 1 Arsenal 3, making it five consecutive wins. That was League match 22. Charlie George suffered an injury set back however and did not make an immediate return for Arsenal but instead had to wait until February, thus leaving the team throughout December as
Wilson, Rice, McNab, Storey, McLintock, Simpson, Armstrong, Sammels, Radford, Kennedy, Graham.
But despite the victories that had kept piling up, Arsenal's progress was matched by Leeds who still led Arsenal by two points at the top of the league.
Then the glorious run in the league came to an end, not with a defeat but with a goalless draw on Boxing Day, at home to Southampton. The story that has forever become attached to this match is that in the dressing room George Armstrong is reputed to have said to his team mates, "I bet we win the Double".
On the same day Derby County and Manchester United played out a 4-4 draw which drew the commentators' attention. Derby were occupying 17th place in the First Division in their second season since promotion, while Man U were one place below them, two years after being crowned by the press as one of the greatest teams England had ever seen by winning the European Cup.
Arsenal, who had not won the league since 1953 were second in the table to Leeds. But the commentators seemed to be looking elsewhere. At least for the moment. 19 December 1970 – an away win at Manchester United, but well, these things happen. Arsenal might be second in the league, but they hadn't won anything since the 1950s.
Now about Manchester United….
18 December 1931
The passing of Arsenal's founding father – Jack Humble
Jack Humble, one of the founding fathers and the first ever chairman of Woolwich Arsenal FC, died on this day in 1931 after a lifetime of service to the club. He played for Royal Arsenal, joined the committee that ran the club in the early days, and worked continuously to save the club in 1910, and remained a director of the club until 1927 when the Hill-Wood takeover ejected him, seemingly without a word of thanks.
As such he was Arsenal's last direct connection with those who took Royal Arsenal from being an amateur team playing friendly matches on the journey to professionalism, into the league, through the rescue by Henry Norris, and onto Highbury. He lived long enough to see Arsenal win the FA Cup, and sadly died halfway through the first title winning season. His name is now all but forgotten, yet without him there would be no Arsenal as we know it today, not least because he was the man who formed the link between Norris and the supporters' groups that opposed the Norris takeover of the club when it faced bankruptcy.
There's general agreement that the club that became Arsenal was formed in December 1886 and most histories of the club give details of several men who played a leading role in the club from this earliest moment. But my personal view is that one man stands out above all the others. He is the man of great principle who made Arsenal his life, and who supported the club almost until his dying day, despite the way the club kicked him out in 1927. He is also the man who at two key moments was involved in the decisions that ensured that Arsenal first survived, and then grew. He is Jack Humble and in relation to this research I must thank Andy Kelly, a fellow member of AISA.
As you will probably know the foundation of Arsenal was laid with Dial Square FC which quickly mutated into Royal Arsenal. From this club Woolwich Arsenalwas born in 1891, and after two years of playing friendlies, (while trying to form the new Southern League) they were admitted to the Football League to play their first league game on September 2, 1893.
It is of course true that no one man was fully responsible for this set of activities that led to Dial Square, Royal Arsenal, Woolwich Arsenal, The Arsenal and Arsenal FC, but when histories of the club are written, several names are put forwards as "founders". These include Fred Beardsley, Joseph Bates, and David Danskin.
Yet the man who should really be remembered as the key player among the founders is John Wilkinson Humble (known as Jack): 1862 to 1931.
Jack Humble was born in Hartburn, (today a suburb of Stockton on Tees), County Durham, and moved to London in 1880 to work at the Royal Arsenal. The importance of Royal Arsenal in the country's culture and history at this time cannot be over-estimated. For in an era of wars involving the British Empire it was one of (and by far the largest of) only three royal munitions factories. Year on year The Royal Arsenal grew, employing over 25000 workers in its various plants in Woolwich and across Plumstead Marshes.
The story is that Jack and his brother walked around 400 miles from their village to the Royal Arsenal, although we have no clear evidence that this is more than an invented media tale.
But we do know that Jack was a member of local socialist parties, who believed in workers' rights, shorter working hours and more time for leisure activities, including of course football.
As such he moved south not only to find work but to be with like minded people, for in 1868 the Royal Arsenal Co-operative Society had been formed by workers at the Royal Arsenal. The area was a centre of the new thinking concerning the rights of the working man.
We know that Jack Humble wanted the club to become professional, and he was the leading committee member involved in this drive. At the 1891 AGM it was he who made the first proposal for paying the players.
After an abortive attempt to form a Southern League, Arsenal were the first southern club to join the Football League with Jack Humble as a director – and the club were able to do this because of Humble's insistence that the club should be professional.
Indeed it is not unreasonable to say that this is one of the four most important and utterly fundamental moments in Arsenal's early history, which each defined our future – and Jack was there each time.
The first is going pro in 1891, and the second was joining the League in 1893 (at which point Jack became chairman of the club).
The third was to welcome the involvement of Henry Norris in the club in 1910 when the club would have folded without his financial input. And the fourth was his support for the move out of Plumstead to Highbury. Indeed when that move happened Jack was not only the sole member of the original founders who was still at the club – he was the only director who had been there in 1891, and who was still with the club. And in case there is ever any doubt about the need to move, we should remember that the club ended its time in Plumstead playing in front of 3,000 people.
During the first world war Jack continued to work at the Royal Arsenal as a gun inspector, and spent World War I seconded in Sheffield and then Norway, but throughout he remained a director of Arsenal, and returned to the club once the war was over.
Thus uniquely he not only laid the foundations of the club, and the foundations of the original club, he worked with Henry Norris to rebuild the club after it went into administration in 1910. That such a monumental set of achievements is not recorded at Arsenal stadium is indeed sad. For had Norris and Humble not been able to work with each other, it is doubtful that the club would have survived between 1910 and 1913 when Arsenal moved north to Highbury.
Jack stayed as a director until 1929, when the Hill-Wood group of directors who had taken over the club forced Henry Norris out, and Jack Humble resigned as well.
He died on 18 December 1931 leaving £1358 9s 9d to his widow and his eldest son.
That then is the start of why I have long been campaigning for Jack Humble to be recognised by the club. But let me leave you, if I may, with one other snippet, which shows just how deep his involvement was.
One of the many false statements about Jack in the reference works that mention him, is that which says he did not play for Arsenal. In fact he did. Records of the games for the early years of the club are sketchy. But we know he played either as a full-back or wing half-back in these first team games…
1887-88
15/10/1887 Clapham Pilgrims (H) 2-2
5/11/1887 Grange Institute (H) 4-0
18/2/1888 Erith (H) 2-1
25/2/1888 Forest Gate Alliance (H) 1-1
3/3/1888 Grange Institute (H) 2-1
10/3/1888 Brixton Rangers (A) 9-3
30/3/1888 Millwall Rovers (H) 3-0
1888/89
15/9/1888 London Caledonians (H) 3-3
Jack also played for the Reserves in the early years.
1887-88
26/11/1887 Opponents unknown (A) 0-1
1888-89
27/10/1888 Upton Ivanhoe (A) London Junior Cup 4-3
5/1/1889 Thistle (H) 1-0
2/2/1889 Leytonstone (A) 1-1
9/2/1889 Ponsonby Rovers (H) 2-0
9/3/1889 Crayford (H) 3-0
16/3/1889 Nunhead (A) 1-1
6/4/1889 Caledonians (H) 6-1
This, as I have said, is just the start of the story of Jack Humble. I hope to have more information soon – and to make progress with the big project: getting the club to recognise the supreme importance of this man in the history of Arsenal.
17 December 1969
On this day in the third round of the Fairs Cup Arsenal drew 0-0 draw in the first match, away to Rouen in front 12,093. Hardly anyone noticed.
To give a bit of context we might take a look at the way Arsenal's seasons had gone since winning the league in 1953. Not only was the club's run in terms of league positions awful compared with both earlier times and the modern day, so were the exits from the FA Cup. Northampton Town (1958), Rotherham Utd (1960) and Peterborough Utd (1965) had all successfully seen off Arsenal in the FA cup during this era.
Bertie Mee's third season ended with Arsenal finishing 4th, the club's highest place in 10 years – although the Swindon defeat at Wembley on 15 March in the League Cup final is the match most people remember and the event that serves as a dominant marker for the year for many supporters.
The day after the 1968/9 season ended, John Roberts signed from Northampton Town for £35,000 – one of the players who would go on to win a league championship medal (although he did not play in the 1971 cup final.)
But few people were talking about Arsenal in those days. In 1968/9 Leeds had won the League for the first time in their history, finishing six points ahead of Liverpool. Having beaten Arsenal in the 1968 League Cup Final they were being described in the press (which had begun to suggest that London football teams would never win the league or cup again because the players were too soft as a result of being in London) as the new power in football. They were, as ever, utterly wrong. As always they never apologised for such a lunatic prediction.
In the Fairs Cup Newcastle United won their first, and indeed only, European trophy. It was their last trophy until they won the league in 1993 – by which time they had renewed their acquaintance with the second division for a while.
As for Tottenham, although their history could not match Arsenal's, and although their league position had slipped a little, in recent times they had achieved more attention than Arsenal. To some degree their achievements merited this in the 1960s, for they had won the Double in 1961, retaining the FA Cup the following year, when they also got to the semi-final of the European Cup, winning the Cup Winners Cup in 1963 and taking the FA Cup again in 1967.
But the suggestion made in a few quarters during the decade that Tottenham were the golden team of London as Arsenal were in the 1930s was a ludicrous exaggeration, and indeed as the final league table for 1969 shows by the end of the decade Arsenal had regained the upper hand in the league (just), and indeed the following season Tottenham slipped to 11th in the league and went out in the fourth round of the FA Cup and the second round of the League cup. Liverpool, Arsenal and Southampton entered the Fairs Cup under the rule that said that only one club per city could enter while Newcastle came back in as holders.
Manchester United got to the semi-final of the European Cup but finished 11th in the league as can be seen. Manchester City won the FA Cup.
One other snippet of gossip in the 1968/9 season that some still remember was Tommy Docherty managing three clubs in six weeks: Rotherham, QPR and Aston Villa. It was that sort of time.
The full first-team went on the tour at the end of the 196/89 season, although there were the home nation's internationals on 3 May. Arsenal's tour game in Iceland on 4 May was the first game with the first team both for Charlie George and Eddie Kelly.
The 1969/70 League season started poorly with a 0-1 home defeat to Everton, and the crowd of 44,364 must have been sorely disappointed. Arsenal had finished 4th previous season so more was expected.
But in the league "more" was never delivered. Arsenal scored more than three goals only twice in league games (on November 1 and 8) and ended up 12th – the worst since 1966 when the club finished 14th and went out of the FA Cup at the first hurdle.
By the time the Uefa Cup started Arsenal had played eight league games, had scored just six goals and had won two of the matches. (This might all sound a little familiar!) This period saw the last game for Ian Ure in 1-1 draw with Leeds. He had played 168 league matches for Arsenal, before moving on to Manchester Utd to whom he was sold on 21 August for £80,000. He later played for St Mirren. With Arsenal having developed the Terry Neill /Frank McLintock combination at centre half it was clear Ian Ure wasn't going to get many more games.
Yet the eighth match league match of the season – a 0-0 home draw with Sheffield United – attracted just 28,605. All the initial excitement had gone.
Then came the Fairs Cup, the first European adventure since 1963/4 when the club went out in the second round of the same competition losing to Standard Liege.
The first round in 1969/70 saw these results…
9 September 1969: Arsenal 3 Glentoran 0 (Graham 2, Gould) (24292)
29 September 1969: Glentoran 1 Arsenal 0 (13000).
Following an injury to Bob Wilson in which he broke his arm, 16 September saw the debut for goalkeeper Malcolm Webster at home against Tottenham. Arsenal lost 3-2 and after conceding eight in three matches Webster was dropped in favour of Geoff Barnett who signed from Everton for £35,000.
Thus gradually the team was changing and on 29 September 1969 Ray Kennedy made his first appearance. As an apprentice he had been rejected by Sir Stanley Matthews at Port Vale, had returned dispirited to the north-east, and had played amateur football while he worked in a sweet factory… before being spotted two years later by an Arsenal scout.
But we were still losing league matches (a home defeat to Coventry 0-1 was particularly dire, as was the crowd of 28,877. On 25 October 1969 Sammy Nelson joined the list of débutantes in a 0-0 draw with Ipswich. He went on to play 245 league games for the club plus 10 appearances as a sub, and scored 10 league goals.
Then mercifully we had a break from the league games with the second round of the Fairs Cup. 29 October 1969: Sporting Lisbon 0 Arsenal 0. Temperatures were not raised. But in the return match we won Arsenal 3 Sporting Lisbon 0. George Graham got two, Radford the third, and an improved crowd of 35,253 came to join in the fun.
The competition carried on into the winter and the third round again saw a 0-0 draw in the first leg as Arsenal went to Rouen on 17 December and played in front 12,093. So there we are, on this day, it was just another game in an era when Arsenal were really not doing much. Today it is forgotten, as I guess for most people was the arrival with much pomp and fanfare of Marinello, who was supposed to herald the new super Arsenal attack. He got one goal in his first 14 games.
On 21 February Derby 3 Arsenal 2 marked the 10th game without a win. At the time no one knew if the run would go any further, but it didn't and instead was followed by one defeat in the next seven games. A complete turn around. Indeed this pivotal moment. More Fairs Cup games came and went until suddenly on 18 March: Arsenal 7 Dinamo Bacau 1 (Radford 2, George 2, Sammels 2, Graham), 35,342 in the ground.
I often wonder when it was that we woke up to the fact that something was happening. The goalless draw in the Fairs Cup, our second in quick succession, was just another dull game. The media made nothing of it. It wasn't on TV. Were Arsenal going anywhere? I doubt if at that time anyone thought so.
And certainly, on hearing of another goalless draw in the Fair Cup, did anyone expect three trophies in the next 18 months. Which perhaps makes it worth remembering. Seeing the future based on this week's result is not always as easy as it looks.
16 December 1991
When I heard that Thomas had signed for Liverpool on this day in 1991 I thought it was a joke – a stupid wind-up. Thomas, the man who had really hurt Liverpool in more ways than can be imagined, had moved to the team we beat to the title in 1989 and 1991.
WTF is going on? is just about all I could think.
Thomas signed for us in 1982, became a pro aged 17 in 1984 and went on loan to Portsmouth. He made his first team début in February 1987 in a minor game: the league cup semi-final against Tottenham H. We lost 1-0 but won the second leg 2-1. Thus was born the fanzine 1-0 down 2-1 up. (The second leg was the one where the Tottenham PA announcer gave out details of tickets for the final at half time. I wonder what he's doing now).
That same month he started playing in the league games and was initially seen as a full back who scored. When Dixon came in as the preferred right back, it was obvious to move him forward into midfield. In his first season in midfield we won the league, thanks to a goal a couple of minutes from the end of a game at Liverpool. You may have heard tell of it. Or perhaps even seen the video.
So we get to 26 May 1989. Liverpool had already won the FA Cup, and were going for their second double – which up to that point no one had done. You know what happened.
Thomas was still with us two years on for the 1990/1 title – the one where the FA docked us two points, and we spent the whole of the last game (having already won the title) singing over and over again, "You can stick your ******** two points up your arse". I was there; I remember the tears of joy and hilarity – for the first time since the Double we had won the league. Being of the older generation I don't normally find crudities amusing, but that one has always stayed with me and still makes me smirk.
Thomas played 206 games, and scored 30. But it is said that he and George Graham had a row in 1991 and so he was sold to that team from up north. Souness paid £1.5m for him.
In 1992 he won the FA Cup, and scored the opening goal but thereafter was little more than a squad player, chosen behind Redknapp and Barnes.
By February 1998 he was offered out on loan and went to Middlesbrough followed by Benfica (who by then had Souness in charge). When Souness suffered his inevitable sacking (thus qualifying him to be a commentator on Sky etc) Thomas joined Wimbledon on 29 July 2000 playing nine times before giving up football.
He then set up a security service with Nigel Spackman and has played for the Liverpool legends side. He (inexplicably) still lives in Liverpool.
15 December 1934
62 goals in 19 games but not top of the league!
It was approaching a year since Chapman had died (January 6) and Arsenal as a team had marched on as if nothing had happened. With Joe Shaw having taken over as manager upon the great man's death, Arsenal had won the league for the second time in succession.
From all that we can make out Joe was perfectly happy then to return to being in charge of the Football Combination team and so for 1934/5 Arsenal had their third manager in three years: George Allison, the first editor of the club's programme (in 1910 – thus a colleague of Norris), famous journalist, famous radio broadcaster, club director, now the manager.
The first 11 games of George's reign had been a triumph. Just one defeat, 5-1 thrashings of Tottenham and Birmingham, and a staggering 8-1 win over Liverpool.
The crowds were amazing too, with 68,145 turning up for the victory over Man City at Highbury on October 13, and 70,544 seeing the Tottenham game on October 20.
Between October 27 and November 17 there had been a wobble with two defeats, a win and a draw but normal service was resumed on November 24 with a 5-2 win over Chelsea, followed on December 1 with a 7-0 win over Wolverhampton.
In those two games Drake had scored eight of the twelve goals, and more were expected on December 8 – but the result was Huddersfield 1 Arsenal 1 – the Arsenal contribution coming from an own goal. Drake, James and Bastin were all there – they just couldn't score. The newspapers gleefully declared the bubble had burst.
And so to December 15 1934 it was Arsenal v Leicester. Arsenal had scored 39 at home and let in eight in nine games at home thus far. Away Leicester had scored 10 and let in 20.
Fun and games were expected and yet only 23,689 turned up – most of the gentlemen fans had seemingly been dragged off to the shops for Christmas shopping. (It seems there was no Amazon in those days, and what with men generally working a five and a half day week, and the shops all being shut on Sunday, the last two Saturday afternoons before Christmas was when it all happened.
Those attending however were rewarded with this table in the programme. After the Huddersfield game Arsenal sat second, and Leicester at the foot of the table. (GA is goal average – goals scored divided by goals conceded. And of course two points for a win, one for a draw).
| | | | | | | | | | | |
| --- | --- | --- | --- | --- | --- | --- | --- | --- | --- | --- |
| | | P | | W | D | L | F | A | GA | Pts |
| 1 | Sunderland | 18 | | 10 | 5 | 3 | 38 | 19 | 2.00 | 25 |
| 2 | Arsenal | 18 | | 9 | 6 | 3 | 54 | 23 | 2.35 | 24 |
| 3 | Stoke City | 18 | | 11 | 1 | 6 | 40 | 27 | 1.48 | 23 |
| 4 | Manchester City | 18 | | 10 | 3 | 5 | 37 | 27 | 1.37 | 23 |
| 5 | Grimsby Town | 18 | | 7 | 6 | 5 | 34 | 24 | 1.42 | 20 |
| 6 | West Bromwich Albion | 18 | | 8 | 4 | 6 | 44 | 40 | 1.10 | 20 |
| 7 | Sheffield Wednesday | 18 | | 8 | 4 | 6 | 30 | 30 | 1.00 | 20 |
| 8 | Aston Villa | 18 | | 8 | 4 | 6 | 38 | 42 | 0.91 | 20 |
| 9 | Liverpool | 18 | | 9 | 2 | 7 | 34 | 43 | 0.79 | 20 |
| 10 | Everton | 18 | | 8 | 3 | 7 | 38 | 34 | 1.12 | 19 |
| 11 | Derby County | 18 | | 8 | 2 | 8 | 35 | 30 | 1.17 | 18 |
| 12 | Portsmouth | 18 | | 7 | 4 | 7 | 36 | 31 | 1.16 | 18 |
| 13 | Tottenham Hotspur | 18 | | 7 | 3 | 8 | 29 | 33 | 0.88 | 17 |
| 14 | Leeds United | 18 | | 6 | 5 | 7 | 32 | 39 | 0.82 | 17 |
| 15 | Birmingham City | 18 | | 8 | 1 | 9 | 26 | 36 | 0.72 | 17 |
| 16 | Preston North End | 18 | | 6 | 4 | 8 | 25 | 32 | 0.78 | 16 |
| 17 | Blackburn Rovers | 18 | | 5 | 5 | 8 | 25 | 33 | 0.76 | 15 |
| 18 | Huddersfield Town | 18 | | 5 | 3 | 10 | 30 | 39 | 0.77 | 13 |
| 19 | Middlesbrough | 18 | | 3 | 7 | 8 | 25 | 33 | 0.76 | 13 |
| 20 | Wolverhampton Wanderers | 18 | | 5 | 3 | 10 | 32 | 43 | 0.74 | 13 |
| 21 | Chelsea | 18 | | 6 | 1 | 11 | 26 | 40 | 0.65 | 13 |
| 22 | Leicester City | 18 | | 4 | 4 | 10 | 23 | 33 | 0.70 | 12 |
Although one point behind Sunderland, Arsenal had scored more goals and had a better goal average than anyone else in the League. Arsenal were scoring exactly three goals a game on average.
And on this day Arsenal won 8-0 for the first, but not the last time, that season (they also beat Middlesbrough at home by the same score on April 19 1935). Drake got three, Hulme three and Bastin two.
After the game the table stayed the same, with Sunderland also winning.
And yet it must seem now a bit strange that with all these sensational score lines Arsenal were not top of the league. Why was that?
The answer comes with the away record. Overall Arsenal had won 10 drawn six and lost three by the end of the Leicester game, but away from home the record was won one, drawn six and lost two! Indeed in the game after that on December 22 matters got worse because the score was Derby 3 Arsenal 1. In the next away game on December 26 it was Preston 2 Arsenal 1.
Finally however matters turned around on the eve of the first anniversary of Chapman's death with Liverpool 0 Arsenal 2.
By the end of the season Arsenal's away record was a more respectable won 8 drawn 8 lost 5 including a rather wonderful sounding Tottenham 0 Arsenal 6 on 6 March 1935. We won the league by four points having scored 115 goals of which 74 were at home – the third league title in a row, with each won under a different manager.
But that away record… I wonder if as Christmas approached in 1934 there were fans on the terraces , and journalists scribbling in Fleet Street, all saying of Allison, "he'll have to go" and noting just how no team could ever win the league with that sort of away record.
Yet we did it – for the third time running with three different managers.
14 December 1889
This was the day when Arsenal were ordered to play two "first team" games at once by two competing footballing associations. Neither would give way, and so ultimately Arsenal obliged, using all their (not very extensive) reserve team selection, and won both.
The problem arose because Arsenal in the 19th century were members of two regional Football Associations. The London FA and the Kent FA.
This came about because there was nothing to stop the club joining more than one association, and there was a logic in the matter since the Plumstead ground although technically in Kent was also in London.
And so Arsenal were entered into the Kent Senior Cup and the London Senior Cup, and on this day were drawn to play Martins Athletic at home (winning 6-0) in the London Senior Cup and Gravesend (whom they beat 7-2 away) in the KSC on the same day.
By and large it was the London Senior Cup game that got the reserves, while the Kent game got the first team.
Arsenal entered The Kent Senior Cup for the first time the previous season with their first ever game being on 10 November 1888. The following round was played on 29 December 1888 wherein Arsenal beat Iona 5-1, and then on 9 February 1889 we drew 3-3 away to Gravesend.
However in this game Arsenal were disqualified for refusing to play extra time, and thus they went out of the competition. The home team had somehow turned up late, but been allowed to participate by the referee, and Arsenal are reported to have been worried by injuries in extra time in the fading light. Their view seems to have been that Gravesend should have been disqualified for lateness, but the Kent FA saw it a different way.
Moving on to the 1889/90 season and the two games on one day, on 9 November 1889 Arsenal had beaten West Kent at home 10-1 before the double match day on 14 December 1889.
On 15 February 1890 Arsenal played Chatham away and won 5-0 before playing Thanet Wanderers and winning 3-0 in the final on 23 March 1890.
The competition however has another twist in its records, because the 1893/4 competition was won by Royal Ordnance Factories – and this was Woolwich Arsenal's last game in the competition – although it must be said that pull-out was voluntary not forced.
I mention that because for many years various histories of Arsenal reported that when Arsenal became a professional club in 1893 they were ejected from the two FAs and so could not play in fixtures against local teams.
It takes but a moment to see that this was not true, by looking at the fixture lists. Virtually all the clubs Arsenal played in the 1892/3 season as an amateur team, were played again in 1893/4. But the story that Arsenal were not allowed to play these club was spread and repeated without anyone doing the basic checks.
As for Royal Ordnance Factories, well in Arsenal's history they are notorious. In 1892/3 a grouping within Arsenal tried to prevent the move of the club to professional status, and tried every trick to stop this. The owner of Arsenal's ground massively increased the rent to insane levels, and the breakaway "amateur status" group tried to bribe the owner of the new ground Arsenal found not to lease it to the club. In the end the rebels left Woolwich Arsenal FC and formed Royal Ordanance Factories FC, playing in Arsenal's ground. Arsenal moved across the road and quickly built what became "The Manor Ground" where they remained until upping sticks and moving to Highbury in 1913.
13 December 2012
On 13 December 2012 Sky Sports News carried an interview with Stewart Robson in which he described Arsene Wenger as "a dictator" adding, "Tactically Arsenal are all over the place at times, they're under-prepared defensively, and if you have that you're always going to lose several football games in a season and not win trophies."
In fact Arsenal won the FA Cup three times in the next five years and ended up between second and fourth in this and the subsequent four seasons. Although that was considered to be not enough by some fans at the time, who would often cite the mantra "Fourth is not a trophy" is was subsequently shown that reaching the top four each season was not as easy as the fans thought.
There is of course a long history of ex-Arsenal players who come back as media commentators and who are highly critical of their former employers. However there can surely be none who has taken this criticism of the hand that formally fed, as far as Stewart Robson.
Stewart Robson was born 6 November 1964 and played 150 league games for Arsenal scoring 16 goals. He also played 126 games for West Ham and Coventry, and managed Southend for three matches, winning one and losing two of his games.
Robson was born in Essex, educated in minor public schools and joined Arsenal as a schoolboy. He made his début on 5 December 1981 aged 17, against West Ham and was named Player of the Year in 1984 by Arsenal supporters, but following a series of injuries and the change of management to George Graham he was moved on and left in January 1987 after a grand total of 186 games and 21 goals.
His anti-Arsenal comments were not heard at first – and indeed it is fair to say that when they started they were utterly focussed on Mr Wenger. These anti-Wenger complaints reached an outrageous peak in 2012 and in August of that year he was sacked by Arsenal from his then job of co-commentating on Arsenal TV. Quite how he ever imagined he could get away with it on Arsenal TV is unknown. By the time he left many fans were demanding he be removed.
But Bob Wilson certainly did his bit as on 26 February 2013 he was quoted on Goal.com as calling Stewart Robson "bitter" over his criticism of Mr Wenger after Robson stated on the BBC, "I hope it [Wenger's exit] is sooner rather than later because I certainly won't miss him because Arsenal have been going down the wrong road for quite some while."
With Robson then saying that Mr Wenger didn't have "an actual game plan" Bob Wilson said, "This is a guy who worked for this club up to a few weeks ago, doing the pre-match stuff on the opposition, who then went to a newspaper, without naming anybody who had given him the so-called facts about him [Arsene Wenger] being a dictator," Wilson told the BBC. "Today, he's been on every half hour on Radio Five Live, and this is a guy who obviously is a bitter guy because he's no longer got a role or any employment here."
But although Bob was right about him being bitter over getting the sack, Robson had been using Arsenal TV to promote his wild theories for some time before his sacking. Of course there is such a thing as journalistic integrity and honesty to your views, but that normally implies resigning from an institution that supports the man you think is an idiot, not being paid by it. Robson promoting Anti-Wenger propaganda at Arsenal TV was rather like me working for the right wing Daily Mail and putting forward a vision of socialism.
But of course Robson didn't only use Arsenal TV to put forward his views. On Sky Sports News on December 13 2012 he had described Arsene Wenger as "a dictator" whose "time at Arsenal should have ended years ago." He said that Mr Wenger "has a lack of tactical nous which is costing points every year."
Robson, citing no evidence at all through his rant, told Sky Sports News that the manager had a reluctance to listen to his backroom staff. Referring to the defeat on penalties by Bradford, Robson added, "It was a poor performance, but one I'm not surprised about. Time and time again Arsenal don't earn the right to play, and tactically (Bradford boss) Phil Parkinson showed he's a better coach than Arsene Wenger."
"I'm more embarrassed with the way Arsene Wenger conducts himself these days. He doesn't do any tactical stuff on the side of the field, they tell me he doesn't do too much work on the defensive side in training, yet he'll have a rant at everybody else.
"There's backroom staff that will challenge his decisions – Steve Bould, Neil Banfield, Terry Burton – but they can't challenge him because he's a dictator in many ways.
"Why isn't Steve Bould doing more coaching? Because – time and time again – I don't think Arsene Wenger sees the danger. When the team are making mistakes he doesn't rectify them, and the reason he doesn't rectify them is he doesn't know what the mistakes are.
"In my view it was time up three or four years ago. The fans have stuck by him, they always say 'in Arsene we trust', that can't be the case any more. Tactically Arsenal are all over the place at times, they're under-prepared defensively, and if you have that you're always going to lose several football games in a season and not win trophies."
Now such a wild rant would probably be enough for most people, but Robson, knowing he would get wall to wall coverage by the anti-Wenger media continued into the summer of 2013. The Independent, for example, on Friday 07 June 2013 reported that Robson was now suggesting that, "Manager Arsene Wenger should not be trusted to spend Arsenal's summer transfer budget."
Speaking to Talksport on the same day, Robson said, "I am not expecting any marquee signings at Arsenal. There is a lot of talk about it, but I don't know if I would trust Arsene Wenger with that money. Over the last few years some of the players that he has said were going to be world class haven't ended up like that – people like Philippe Senderos, Denilson, Marouane Chamakh, Armand Traore, Sebastien Squillaci, Nicklas Bendtner, Carlos Vela, Emmanuel Eboue, Park Chu-young, Lukasz Fabianski, Gervinho and Andre Santos." [This is of course nonsense. There is no record of Wenger calling these players 'world class', and one could put together a list of players who didn't become world class but who signed as backups for Premier League teams.
"Over the last two seasons they have spent some money on Olivier Giroud, Lukas Podolski, Mikel Arteta, Nacho Monreal, Per Mertesacker and Andre Santos. They haven't been top-class players.
"Arsene Wenger doesn't appear to want to sign the top-class players, or what other people would describe as top-class players. He goes out and says: 'I can buy you cheaper players for a better price who are going to be world-class players in the future', but that hasn't been the case in the last few years. Some of the players who he has bought have regressed under him like Andrey Arshavin and Thomas Vermaelen. Nacho Monreal hasn't been a good signing…" (Just to be clear and to give one example, Vermaelen was bought for £5m and sold for £15m to Barcelona)."
So bizarre and outrageous were these statements that it was probably only because of their rank stupidity that no one actually bothered to sue Robson for slander.
Of course by then Robson was yesterday's goods. I think we might also add by way of possible explanation the disappointment Robson had, not just by not quite making it as a top player at Arsenal because of his injuries, but also not really developing his management career after a brief sojourn at Wimbledon and even briefer time at Southend. He was also technical director of Rushden and Diamonds before their collapse and from then on confined himself to "commentary". And indeed maybe he became so bitter because of his failure to get football work after he stopped playing.
He was then heard working on other TV channels and doing some overseas commentaries, where his wild rants could find a new audience. There appears to be an awareness that even those media outlets who were desperate for anti-Arsenal and anti-Wenger quotes realised that Robson was hardly a viable spokesman for the Wenger-Out lobby and thus his chance to rant in the UK has been diminished as most broadcasters and serious newspapers had less and less to do with him.
Robson's case is one of the saddest of all for an ex-player. He could have worked for the club and done some other broadcasting too, but he was left with the unique selling point for his "talents" of having been "sacked by Wenger for speaking out".
But it wasn't the speaking out that did him, it was the rubbish that he spoke without any supporting evidence.
In fact Arsenal showed enormous forbearance in putting up with him for as long as they did. Had he been an employee of mine he would have gone the moment he said his first anti-Wenger comment on Arsenal TV. But maybe that's just me and my old fashioned values. I don't think you criticise your boss in public and keep your job.
12 December 1946
Ronnie Rooke signed for Arsenal aged 35 from Fulham on this day. Before signing for Arsenal he had never played in the top division of English football and remains the oldest player to make his Arsenal first team debut. David Nelson and Cyril Grant went to Fulham as part of the deal.
Arsenal's record during the 1930s was something to behold: League Champions five times, Runners Up once, Cup Winners twice, losing finalists once. The question was asked more than once, could anything stop Arsenal?
The answer of course was yes, but it wasn't a football club. It was the second world war.
Unlike the first world war where, in expectation that it would be a small thing which the professional army would have sorted out by Christmas, the league programme for 1914/15 was continued and completed. But the moment war was declared in 1939 the League programme was stopped, and a short while later the first of a series of wartime leagues was set up.
During the second world war Arsenal's ground was taken over by the military and the matches were played at White Hart Lane. George Allison, who had been thinking of retiring from management even before war was declared, battled on through the war and (again against his wishes) was persuaded to manage the club for the first post-war season 1946/7 while the club waited for Tom Whittaker to return.
As a result the 1946/7 season was a disaster and it soon became clear that even finishing in the top half of the league looked unlikely.
Arsenal lost the opening game away to Wolverhampton 6-1. Our goal was scored by Reg Lewis. The second match gave no relief to Arsenal fans – a 3-1 home defeat to Blackburn. Reg Lewis scored. The third match was a 2-2 draw at home to Sunderland in front of 60,000 people. Reg Lewis got both. In the fourth match we lost away from home to Everton 2-3. Reg Lewis scored. Twice.
You'll have started to see a pattern here. Arsenal, despite clearly being way off the form that had led the club to dominate the 30s had in their midst a scoring machine called Reg Lewis.
Although many players were unable to continue after the war, Reg was still only 26, and he came back to professional football with a bang. Arsenal however never recovered from their poor start in the first post-war season, but in the second half of the campaign, Reg found he had a fellow goalscorer in the team: Ronnie Rooke. He took up Reg's position on December 14 1946, with Reg injured, and scored the only goal in a 1-0 victory over Charlton.
By the end of the season the power of the Arsenal team was clear for alongside Reg's 29 goals from 28 games Ronnie had 21 goals from 24 games.
The following season Reg and Ronnie scored 47 goals between them as Arsenal won the First Division title in 1947/48 with Tom Whittaker now enthroned in his first year as manager.
So where, one may ask, did Ronnie Rooke come from?
In answering this question, we have perhaps the strangest part of the story of all. Ronnie played for Fulham before the war, but was 35 years old when football resumed in 1946. And yet despite this was still signed by George Allison. Allison's scouting team had pretty much gone, or lost touch with who was available where, and so he was ready to take on anyone at least to get him through to the end of the season. 35 year old Ronnie was the man he found.
Amazingly the plan worked and not only did Ronnie get his 21 goals in 24 League matches in his first season, in the championship season of 1947-8 he scored an unbelievable 33 League goals.
Ronnie was born on 7 December 1911 in Guildford and started out with Crystal Palace in the Third Division South, playing 18 games and scoring four times.
Then he went on to Fulham in the Second Division in November 1936 scoring 57 goals in 87 league games, including all the goals in Fulham 6 Bury 0 in the FA Cup.
During the war he was in the RAF and upon being demobbed he joined Arsenal. Perhaps even more amazingly Ronnie kept going for one more year, getting 14 goals in 1948-9 before moving to Crystal Palace, as player-manager on 20 June 1949. He scored 70 goals in just 94 matches for Arsenal.
After Palace Ronnie went on to be player manager of Bedford Town in November 1950, and later worked as a porter at Luton Airport, dying of lung cancer in 1985 aged 73.
Persuading George Allison to stay with Arsenal for the first post-war season, while they waited for Tom Whittaker to be available to take up the post, was not the best reward for a man who had served Arsenal since 1910 (when he took over as programme writer and editor when Henry Norris moved to the club). But in the longer run it paid off.
It is to Allison, and his idea of playing Ronnie Rooke and Reg Lewis together in 1946/7 that we owe the 1947/8 Championship.
11 December 1881 and 11 December 1886
Two events for the price of one: 11 December 1881 Thomas Tindal Fitchie was born. Five years later on the same day, Arsenal's first and only game under the name Dial Square was played, with Dial Square beating Eastern Wanderers 6-0.
So let's start with the latter and then take ourselves on to Mr Fitchie to see the connecton.
When the Arsenal History Society was formed there was no evidence we could immediately lay our hands on to show this game actually took place, but our research eventually found the relevant missing newspaper evidence, including the only contemporary report of the match – something which had been lost for 100 years. After this match against Eastern Wanderers, membership of the Dial Square club was expanded from just those who worked in the Dial Square factory to everyone working for the Woolwich Arsenal.
I took the view (before the discovery of the newspaper report) that the game against Eastern Wanderers couldn't have taken place as reported, providing evidence about the distance the workers would have had to travel after the morning shift in Woolwich, the lack of transport across the Thames and so on. My point being they wouldn't have been able to get there in time. But others in the history society were made of sounder stuff, they found a public ferry that was available on that day, and then beat my negative approach into the ground by finding that report of the score in a local newspaper. It did happen. Dial Square FC did play its one and only match on this day in 1886, before mutating into Royal Arsenal FC.
But then what of Thomas Tindal Fitchie who celebrated his fifth birthday on the day of the match? How does he fit into the story? And indeed why?
TT Fitchie was in fact the only man ever to be signed by Arsenal five times. He became a travelling salesman with Jacques & Co, a sports goods and games manufacturer. Arsenal encouraged his football career as it allowed them access to the clubs and the players who were his team-mates. He was what we might call a travelling player-scout. We get a hint of his life through a list of the clubs he turned out for
West Norwood
Woolwich Arsenal
Tottenham Hotspur
Woolwich Arsenal
London Caledonians
Woolwich Arsenal
Queen's Park
Fulhm
London Caledonans
Woolwich Arsenal
Queen's Park
Norwich City
Queen's Park
Brighton and Hove Albion
Woolwich Arsenal
Glossop
Fulham
He had the nickname "Prince of Dribblers", which makes him a very early Stanley Matthews, as well as obviously being a good businessman.
Fitchie came to Woolwich Arsenal in November 1901, played three games and scored three goals. He went off on his salesman career, and came back in 1903 for an away game at Lincoln, and then was away again until he played away against Notts County in December 1904 when with Arsenal in the first division, he scored a hat trick – quite a return! In his run he scored six in nine games, before he was off again.
He then managed to curtail his business operations long enough to play for Scotland against Wales in March 1905 – the first of four caps (he scored once).
In 1905/6 he scored nine goals in 22 games in the league and two goals in five FA Cup games (he played in the semi-final against Newcastle) and was top scorer.
But still they couldn't hold him at the club, and his wandering continued. He didn't play in the next two seasons, but played 21 times in 1908/9 and scored 9 times. In all, he played 63 times for Arsenal and scored 30 goals.
But this was a remarkable man – not content with all he had done so far he joined The Pilgrims, a British side that toured the USA in 1909 as a freelance club demonstrating the game.
By 1909, football in the United States was flourishing, with four leagues in the New York/New Jersey area active, plus two state cup competitions. A similar story of developing interest was to be found across the US from New England to the south west. Slowly semi-professionalism was being introduced and when the Eastern Soccer League was founded in 1910 it seemed that football would soon play a major part in American sporting life.
As for the Prince of Dribblers he concluded his career in 1912. So what else do we know of him.
The first thing we have to recognise is that Thomas Tindal Fitchie was an amateur player – although he was undoubtedly paid for his trip to the US (where he probably set up some new business venture).
Other than that, at first we didn't know, so I did the obvious thing. I wrote an article on the Arsenal History Society site appealing for more information, and what should I get back, but an email from Andrew Fitchie saying…
"TT Fitchie was my granddad and I have carried out a fair amount of research into his playing days. I still have his international caps, his jersey badges (the international kit was owned by Lord Roseberry in those days so no swoping shirts!!). Sadly his four medals were stolen from my Dad. I have original Glasgow newspaper reports for pretty much all of his games for Queens Park and the four internationals.
"As a young boy, I heard a great deal about his time as an amateur when professionalism was beginning in earnest. This fuelled my love of football.
"TT was a travelling salesman with Jacques & Co a sports goods and games manufacturer. They encouraged his football career as it allowed them access to the clubs and the players who were his team mates – a bit like sponsorship, I suppose. As an amateur, he was not permitted to be paid. if he scored, he would often find a guinea in his boots after showering.
"In 1909, his great friend Vivian Woodward (Spurs and England and also an amateur), asked him to go on the Pilgrims tour to the States. They sailed on the Cunard Line – SS Mauritania – and I have his US immigration note from the Ellis Island landing in New York in autumn 1909. There was a lot of media interest since this was in fact the second Pilgrim's tour and senior FA reps were also with the team. The Pilgrims handed out some heavy thrashings but also occasionally met their match because some of the teams were Scots and Irish immigrants (miners )who knew how to play.
"TT broke his ankle badly mid-tour and in those days it was touch and go if he would play again. He did, as you say in your summary of his career. In 1912 he got married – so that probably stopped the wanderings!! He served in France with the Argyll & Sutherland Highlanders in the Great War and, like many soldiers, contracted a lung disorder from which he eventually died in 1947.
"During the first season he was capped for Scotland he was playing for Queens Park against Hearts at Tynecastle. Against him was Charlie Thompson, centre half, an established internationalist. They were good pals but Charlie had joked that TT should not be playing inside left because he was not naturally left footed. TT proceeded to nutmeg big Charlie twice in a row in front of the home crowd.
"Incidentally the Arsenal 08/09 team photo season has TT as an insert – so clearly he was hard to track down!!
"I just wish I had met him."
And that is how history works. Well, it does sometimes. We do some research, and then the person who really knows what's what in the story comes in and helps us out.
10 December 1908
From The Courier, Plumstead, Thursday, December 10, 1908 (page 6)…
"Greenaway, the young Coatbridge forward, has nearly set the grass on fire at Woolwich Arsenal, where he would seem in peril of being spoiled by praise. He was one of Manager Morrell's discoveries, and cost the Arsenal next to nothing. Greenaway, being a modest lad, wears the same-sized hat as when he went to Plumstead."
David Greenaway was a Scottish player who played as an outside right. Between 1908 and 1920 played 161 league games and scored 13 goals with Arsenal – and so he was a member of the 1910 squad when Arsenal were rescued from collapse by Henry Norris, and who carried on and played in north London.
He came in as the number 7 for the second game of the 1908-9 season (Notts county away, lost 1-2, crowd 13,000) and then became a fixture, playing 36 league games four FA Cup games and scoring three goals all in the league. (The web site Perfect People has David playing in the first game of the season – that's not right. The first match was September 2, three days earlier, against Everton. We lost 0-4 – which is quite possibly a reason why Greenaway came into the team immediately after.)
He was born in Coatdyke, Lanarkshire in 1889, and played junior football with Shettleston. Shettleston, from the East End of Glasgow were at least until recently still playing at Greenfield Park in the West Region of the Scottish Junior Football Association.
So, at the age of 19 he came south after just playing junior football – which suggests he actually came to Woolwich in order to find work at the armaments factory, and then managed to get into the Arsenal team. He obviously was a decent player because he really did go straight into the first team – although the manager had used three different number 7s during the previous season and the stats show that none of them (W Garbutt, HG Lee, J Mordue) had the manager's full confidence.
We can also notice that in the summer that he joined, Arsenal changed managers, with Phil Kelso going and George Morrell coming in. By then the financials were in decline, so at 19 Greenaway might not just have been better than last season's players, he might well have been cheaper.
However although he made the move to Highbury, after Jock Rutherford signed in November 1913 from Newcastle, Greenaway was dropped. He played eight times in 1913/14 and six the following season.
He was still young enough to fight in the war and served his country with the Royal Field Artillery. He returned to Highbury for the first post-war season (1919-20) but only played three games that year. He didn't play at all the following year, and left the club.
There's no details of where David Greenaway went after that, nor have I found details of when he passed away. He seems to be one of those players we have simply lost in the mists of time – or more accurately moved to another part of the country and had no further connection with football.
9 December 1973
9 December 1973: probably the first ever mention of an Arsenal back four who were drilled to move forward and back together to catch the opposition offside.
On 8 December Arsenal played Derby County in a mid-week game with a 2.15pm kick off. It was Arsenal's third consecutive draw and their sixth in an unbeaten in the league – it ended Derby County 1 Arsenal 1. The crowd was 25,161, the goal for Arsenal was an own goal by Derby.
But with both Derby and Arsenal sadly remembering recent past glories as they sank into mid-table gloom such talk as there was after the weekend's action was of a match at Birmingham which ended in a near riot, with two players being carried off the pitch as a result. The press however had largely got fed up with football, and most photographers seemed to be employed in taking pictures of cars queuing to get petrol.
As for Arsenal this was a game where such opportunities that there were (and there were not many) were missed, leaving an own goal (in which Newton, trying to intercept a Radford-Ball exchange merely managed to scoop the ball past his own keeper) and a goal from a Derby corner headed in by McFarland as the only highlights.
Except there was one post-match incident the following day. For the first time, as far as I know, a commentator (Alan Road of the Observer) writing on 9 December 1973, noted that highly drilled precision of Arsenal's back four, looking, he said, "like guardsmen," as they "stepped up smartly" to catch Derby off-side. George Graham had moved on at the end of last year, but it would be nice to think that he noted this development in an old exercise book, ready to be considered again should he ever move into management….
The reason for the smallness of the gathering was easy to see – the match was played on a Tuesday, kick off 2.15pm. Because of the government restrictions on the use of electricity no floodlighting was allowed for football matches. Both clubs appealed for the match to be played later in the season but for reasons that never became apparent the league said no in that imperious manner that it and the FA have so often adopted across the centuries.
Matters were made gloomier by the news that Arsenal had been fined £2000 for making illegal approaches to Phil Parkes and Gerry Francis of QPR. It is an issue that is hardly mentioned in history books now, and yet it showed something was seriously wrong at the club. This was Arsenal, after all, the club that prided itself on doing things properly, managed by a man who constantly spoke against any changes from the old ways of doing things, and who wanted to run the club as a military camp.
The smallness of the crowd got through to the players – as was to be expected given that much of the game was played in silence. The pace was slow, and when Charlie George (yet again) went off injured after 17 minutes, having already scored, much of what sparkle there was, disappeared. Just before the interval Parkin tried a shot, it went wayward but Dougan moved in and headed home.
Nine minutes into the second half Hornsby, acting as if Armstrong was his mentor, ran through, and took a shot. McAlle got in the way and it went into the net. On 67 minutes an attack from Wolverhampton was not cleared and after a considerable amount of to and fro Richards headed in. With no away support in the ground, the silence on the terracing was total.
Who could have imagined that this passing comment about Arsenal's back four could have become such a theme of journalists in the years to come.
8 December 2012
Between 20 October 2012 and 1 December 2012 Arsenal played eight games of which they won two – an astonishing 5-2 win over Tottenham and a 1-0 win over QPR.
They lost three (to Norwich, Manchester United and Swansea) and drew with Fulham, Aston Villa and Everton.
Ahead of the game on 8 December Arsenal lay 10th in the league, not quite as low as this season, but still fairly low in the table; 15 points off Manchester United at the top and five points behind Tottenham H who were in the coveted fourth spot. Arsenal were one place and two points above Liverpool.
| | | | | | | | | | |
| --- | --- | --- | --- | --- | --- | --- | --- | --- | --- |
| | Team | P | W | D | L | F | A | GD | Pts |
| 1 | Manchester United | 15 | 12 | 0 | 3 | 37 | 21 | 16 | 36 |
| 2 | Manchester City | 15 | 9 | 6 | 0 | 28 | 11 | 17 | 33 |
| 3 | Chelsea | 15 | 7 | 5 | 3 | 25 | 16 | 9 | 26 |
| 4 | Tottenham H | 15 | 8 | 2 | 5 | 28 | 23 | 5 | 26 |
| 5 | West Bromwich Albion | 15 | 8 | 2 | 5 | 24 | 19 | 5 | 26 |
| 6 | Everton | 15 | 5 | 8 | 2 | 25 | 19 | 6 | 23 |
| 7 | Swansea City | 15 | 6 | 5 | 4 | 23 | 17 | 6 | 23 |
| 8 | West Ham United | 15 | 6 | 4 | 5 | 19 | 17 | 2 | 22 |
| 9 | Stoke City | 15 | 5 | 7 | 3 | 14 | 12 | 2 | 22 |
| 10 | Arsenal | 15 | 5 | 6 | 4 | 24 | 16 | 8 | 21 |
| 11 | Liverpool | 15 | 4 | 7 | 4 | 19 | 18 | 1 | 19 |
The game on 8 December was against West Bromwich Albion who were surprisingly up in 5th. Arsenal won 2-0 with both goals coming as penalties from Arteta. Each time he used exactly the same tactic lobbing the ball gently straight to the middle of the goal as the keeper dived to one side.
At this point Arsenal then went on a four match unbeaten run in the first three of which they scored 13 goals. There were a couple of defeats to Manchester City and Chelsea but all told the rest of the results in the league were won 15, drawn 4, lost 3.
The run was concluded by eight wins and two draws, giving us fourth place and pushing Tottenham out of the Champions League spot they so wanted. We also ended up third highest scorers in the league with 72 goals.
Which perhaps goes to show that where club sits in early December is not necessarily where the club will end up at the end of the season.
It is also interesting that just eight years ago the top nine of the Premier League included two clubs that are no longer even in the Premier League. Times change.
7 December 1940
On 7 December 1940: Jack Lambert, then Arsenal's reserve coach, died in car accident aged 38. He had played 143 league games for Arsenal and scored an amazing 98 league goals making him the most prolific goal scorer who played over 100 games, in Arsenal's entire history.
And yet Jack Lambert was an enigmatic player both in terms of what we know about him, and in terms of his own personality.
He played local football for Greasborough and Methley Perseverance, before being rejected by The Wednesday after a trial run, then played non-league with Rotherham County and Leeds, and finally managing to get a run with Rotherham United in the 3rd Division North, where in getting 13 goals in 44 games he looked as if he had found his level.
There are then two rival stories as to what happened next. One says that Leslie Knighton, paid £2,000 for him in January 1925. The other is that Herbert Chapman had seen him while managing Huddersfield, and so, on moving to Arsenal, he signed him £2000 in the summer of 1926.
If Knighton did sign him in 1925 then that blows another hole in the story of Sir Henry Norris not allowing Knighton to buy any player costing more than £1200. And it seems odd that a player bought with a decent transfer fee that would have stretched Norris' patience, should not play for the first team in 1924/5 when Arsenal were struggling, and eventually ended the season one place above relegation. Surely, having paid that money, Knighton would have risked him for just one game at least.
Likewise it is odd that Chapman did not even try the man out for a single game in 1925/6. So it seems more likely that Chapman did indeed buy him in the summer of 1926.
Whatever the truth of the story, his record at Arsenal is one of the most interesting that you will ever see. The following figures relate to league matches only.
| | | |
| --- | --- | --- |
| Season | Appearances | Goals |
| 1926/7 | 16 | 1 |
| 1927/8 | 16 | 3 |
| 1928/9 | 6 | 1 |
| 1929/30 | 20 | 18 |
| 1930/1 | 34 | 38 |
| 1931/2 | 36 | 22 |
| 1932/3 | 12 | 14 |
| 1933/4 | 3 | 1 |
| Total | 143 | 98 |
If Knighton bought the man, it is amazing that from such a low start Chapman still persevered with the player. Another story (without any backup evidence sadly) that circulates is that Jack was booed by some parts of the crowd and that Chapman was so annoyed that he wanted the "boo-boys" as they were called then, ejected from the ground.
Indeed the Jack Lambert issue is the first incident of Chapman's side being booed by supposed Arsenal fans – something that reached a crescendo after the cup defeat to Walsall.
But this early problem for Jack was forgotten by many (although I think not by Jack) when he broke the club goal record with his 38 goals in 34 league games, including seven hat tricks, as Arsenal won the league for the first time. Those who had booed him presumably changed their minds and claimed always to have liked Jack.
His final appearance was in September 1933 and in October he moved on to Fulham where he played for two seasons before retiring as a player aged 35.
He then moved on to become coach of Margate, who at the time were run as a nursery club for Arsenal, before moving back to Arsenal in 1938 as coach of the reserve side (according to one report) or the youth team (according to another). Tragically he died that year killed in a car accident in Enfield (although yet again there is a disagreement as an alternative source says that the accident was not until 1940).
So why did Chapman stay with a player who had had no previous record of success in the top division, and who had been rejected by other clubs? One answer probably comes from the fact that at the time the reserves played in a regular Saturday afternoon league which unlike today was not a league for young players. Arsenal regularly won the Football Combination in the 1930s, and it was here that Jack finally showed signs of the standard that Chapman had known him capable of.
There is another point: Jack Lambert's first real goal scoring return came in 1929/30 (18 goals in 20 games) when Arsenal came 14th in the league, which means that his goalscoring in such a modest team no mean feat. But that was also the year Arsenal won the cup, and Jack played in all 8 FA Cup matches, scoring five goals, including one in the final.
And we must remember who he was playing alongside during the peak of his career: Cliff Bastin, Alex James, David Jack and Joe Hulme. Not a bad set of players.
So why did people turn on him. Reports suggest that he was incredibly nervous as a player, saying on one occasion, "Even the thought of setting foot on the pitch, fills me with dread."
He is of course now forgotten by most Arsenal fans, but his name and his sadly short life should be remembered – and it would be good if we could get the variant reports of his life resolved.
6 December 1997
On this day Arsenal beat Newcastle U away 1-0. Nothing much in that you might say, but it was part of a sequence in which the club won only two out of eight.
Must have been a pretty shocking season you might now be saying. We yes except we still went on to win the Double for the second time. Yes, this was Game 17 of the second double. Here are the results up to this day in 1997, and then the one after.
18 Oct, Crystal Palace, Away. Drew, 0-0
26 Oct, Aston Villa, Home. Drew, 0-0
1 Nov, Derby County, Away. Lost, 0-3
9 Nov, Manchester U, Home. Won 3-2
22 Nov, Sheffield W, Away. Lost 0-2
30 Nov, Liverpool, Home. Lost 0-1
6 Dec, Newcastle U, Away. Won 1-0
13 Dec. Blackburn R, Home. Lost 1-3
Just in case that stretch of results is a bit numbing here's the summary. We won 2, drew 2, lost four.
You might remember what happened thereafter. But in case not, here's another hint. In the third round of the FA Cup we got Port Vale. Our full first team was playing, and we drew 0-0. In the replay we went through on penalties after extra time.
But we still went on to win the double.
That season we played 38, won 23, lost six and drew nine. We won the league by five points. An in case you don't believe me about the Port Vale thing, our team in the 0-0 draw was Seaman, Grimandi, Keown, Bould, Winterburn, Parlour, Vieira, Petit, Overmars, Anelka, Bergkamp.
Shall I just do a bit of that again? Parlour, Vieira, Petit, Overmars, Anelka, Bergkamp.
I have to admit that team took me by surprise. I idolised those players, their genius, their ability, the joys they gave me, their everything. And they drew 0-0 with Port Vale, and just managed to win the replay on penalties.
Now there is a point in this. Bad times and good times are mixed. But we tend to remember one without the other.
In fact if we go back to 2000-1 Man United won the league losing 8 games. Go back to the 1950s and 1960s (significant as the last era in which Tottenham won the league), losing up to 11 games a season was not unusual for the winning team.
My point here is twofold. First is that just because George Graham's 1990/1 team won the league losing just one game in a season, and Mr Wenger's final championship came with no defeats at all, it doesn't mean that it is always like this. Indeed after the one-defeat season ("you'll never see that again" said the media "that was a fluke"), we went back to the norm.
For a while.
The other is that to claim that one is a long term supporter, and that this is the worst team ever, is either to suffer from terminal amnesia or to be a complete moron.
Consider if you will, 1994/5 in which we played 42, won 13, drew 12 and lost 17, letting in 49 goals en route to coming 12th. A fairly awful defence you might say. Yup – a team that regularly lined up at the back as Seaman, Dixon, Winterburn, Bould, Keown.
Now I will be fair and say that Adams was injured for some of the season although still managed 20+ games – and those fellows Bould and Keown could play a bit too.
And we came 12th.
The following season we came fifth, under Rioch, and that was another dreadful year – not because we clawed our way up the league but rather because of the style of play and the fact that players like Ian Wright were demanding a transfer.
Oh and in case you were thinking that I am being unreasonable in my analysis I will do the FA Cup for those two years too.
1994/5 Millwall, 3rd round, lost 0-2 at home
1995/6 Sheffield United, 3rd round, lost 0-1 away after a draw at home.
My point therefore is simple – we readily forget the past, and make up all sorts of excuses and reasons to explain something we don't like in the present. But t can be helpful to check the facts from the past, rather than just see it through our imaginations.
5 December 1921 & 1960
Two for the price of one today.
Monday, 5 December 1921 was a very black day in the history of football in England, for on this day the FA cited opinions (ie fantasies) about football's unsuitability for females and instructed clubs belonging to the association "to refuse the use of their grounds for such matches". The League took up the fantasy and also, to their eternal shame, instructed clubs not to let women use their grounds. As a result the ban destroyed women's football and, pouring even more shame on the League and FA, the ban was not lifted until 1971. Even to this day, the FA has (perhaps typically) never apologised.
The cause of this appalling diktat was not just the rampant sexism which has always been part of the FA, but also a fear by some clubs that women's football was becoming more popular than the men's game.
However, what was really needed were innovations to make the men's game more attractive to spectators – such as covered areas for standing spectators and more goals – and these eventually did come in (the change in the offside law in 1925 did make a significant difference to goalscoring). But the FA has never been forward looking and its automatically reactionary approach took the day. The women's game was destroyed.
5 December 1960
The London Challenge Cup was a competition that Woolwich Arsenal FC entered from the 1908/9 season (when the competition was first formed) onwards.
In its early years the competition ran through four rounds with the semi-final and final being played on neutral grounds. This changed in 1933 when all rounds were played on the ground of one of the participating teams (the home team being the first drawn from the hat, as in the conventional style).
From the start, the competition attracted both Football League and Southern League teams plus leading amateur teams – Arsenal for example playing Bromley in 1909 and Tufnell Park in 1914.
There was an unofficial change in the early 1930s when the first division clubs moved over to playing their reserve teams. This change was similar to that which Arsène Wenger introduced with the League Cup many years later – the selection of the players was entirely a matter for the clubs and not a formal matter of policy by the London FA who organised the competition.
However change was afoot, and by 1966/7 it was compulsory for all league clubs to enter the Football League Cup (until that date some clubs, including Arsenal, refusing to take part). The London Challenge Cup was thus of even less significance than before, and it finally ceased with the 1973/4 competition.
It was revived in 1990 for non-league teams, before being discontinued once again ten years later.
Arsenal's first ever match in the competition was on September 28 1908 –a 1-0 away victory over Fulham. The club's final match was on November 12 1973 in the semi-final, played away to Tottenham in which Arsenal lost 0-3. The team on that final occasion is worth recording as it includes a few famous names:
Barnett, Rixon, Nelson, Powling, Tones, Matthews, Chambers, Hornsby, Ritchie, Price, Brady.
Arsenal reached the final on 16 occasions, winning the competition eleven times including on 5 December 1960, our 12th appearance in the final. We lost to Chelsea on that occasion, but got to the final again the following two seasons, winning each time. We played in the final for the last time in 1969, beating Wimbledon.
4 December 1926
In the match day programme for this day Sir Henry Norris threw down the gauntlet to the FA in public over the way it had treated our player Tom Whittaker, who had suffered a career ending injury while playing for England in Australia. The game resulted in a 1-0 win over Bury, but the big interest was in what the FA would do against such a public challenge.
Also at this time (on either 3 or 4 September the FA made Tom Whittaker what it called its "final offer" of £350 in compensation for his career-ending injury suffered in June 1925 on the FA tour of Australia.
Both Sir Henry Norris and Herbert Chapman expressed themselves outraged by this – not just arguing that this was too little, but arguing that £350 was an insult to a player who had gone on tour on behalf of the FA, to promote football in another continent. Sir Henry decided, and the Arsenal board agreed, that the club should no longer stay silent on this issue (as it had done up to now), and that they would make a public complaint concerning the affair. The club gave £100 to Whittaker (which may not seem much, but the club had continued to employ him while he was developing his skills as a physio, and would indeed continue employing him until his death) and minuted their profound disapproval in the records of the board's proceedings.
But then they went further for in the match day programme of 4 December the club ripped into the FA with no holds barred. This was intended to bring the matter to the attention of both the FA and football journalists, as of course it did. And it had a profound impact beyond this matter, because this was Sir Henry throwing down the gauntlet to the FA in public – something that although not contrary to any rule, was against the understanding that disputes within football were settled by football's authorities behind closed doors, and and not aired in public.
This incident over Whittaker's future was of course not the first battle between Sir Henry and the authorities – we may particularly think back to the allegations of match fixing in 1913 when Henry Norris wrote a newspaper article in the West London and Fulham Times concerning the match on 24 March 1913 which he had attended, between Liverpool and Chelsea, in which he accused both teams of match fixing.
There was a formal enquiry, Liverpool were exonerated and Norris was warned as to his future behaviour. However it was only two years and at least three more accusations of match fixing later that another match involving Liverpool was thought to be so obviously fixed, that this time there was no chance of the matter being hushed up.
So Sir Henry had a history of breaking the silence of the authorities in matters wherein he believed they should be called out. Now having been called out for severely embarrassing the League with the opening report of match fixing and being strongly reprimanded by the League, he was not letting go.
We may also recall just how strongly Sir Henry had disagreed with the footballing authorities on other matters such as his long running campaign to get the maximum wage of players removed and instead have a limit on transfer fees. Such a move would have benefited the players but restricted the ability of wealthy club owners of buying success through offering ever higher transfer fees. Indeed the free-for-all that was the transfer market meant that it was impossible for the League to keep track of exactly how much had been paid, and where the money had gone.
Indeed if we go back to an earlier incident, there had been the payment to amateur player Dick Roose who, with Arsenal, exploited the very ill-defined rules on the level of expenses amateur players could legitimately claim. It was yet another long-running dispute between Henry Norris and the authorities as was the case of the contract of Clem Voysey which in fact resulted in two inconclusive FA inquiries of the management of Arsenal. Arsenal vs the FA was in short a long running and on-going battle.
Sir Henry had also invented the notion of the payment per goal for Charlie Buchan, a brilliant piece of publicity which the League for some reason did not like (other chairmen seemed to object largely on the grounds that they hadn't thought of it), and which was subsequently outlawed at the AGM of 1926 – another rap on the knuckles for Sir Henry and another example that the authorities really didn't like the free-thinking attitude of a man who had not come up through the ranks of the aristocracy and established football families.
And above all we must remember that Arsenal, for all that the club did for the League by joining the Football League not the Southern League, were considered outsiders from the very start. With their thoroughly working class origins, their ground being closed because of crowd behaviour, their radical ideas such as merging Fulham and Arsenal, the notion of ground sharing at Craven Cottage, their move across London, and their rise from outsiders to become the best supported clubs in the country, the club was simply "not one of us".
Thus Sir Henry was a dichotomy for the FA and League. He had cast football in a most positive light with his creation of the football battalion in the first world war, and was clearly recognised by the state through the award of his knighthood and his promotion from having no rank to the rank of Lt Colonel in the army as part of his work in the War Office. But Sir Henry had an attitude towards women (particularly in regard to arguing for equal pay for women at a time soon after the pre-war arson and attacks by the Suffragettes, while the authorities were doing everything they could to stop women playing football) and other progressive views (like not limiting the pay of players) which did not sit easy with the powers that be.
Thus throughout his time in football Sir Henry had been a thorn in the side of the League and FA. He had supported the Football League by rescuing one of its few southern members from bankruptcy in 1910, but he had what the officialdom of football must have considered to be seriously dangerous views on social matters. Yet he had been recognised for his extraordinary work in recruiting volunteers, organising conscription, while being proven absolutely right in warning against conscription in Ireland, and finally playing a major role in organising the demobilisation of troops. And now here he was again engaged in an all out assault on the Football Association.
The programme in which the attack on the FA was published was for the match which resulted in a 1-0 win against Bury. It was Arsenal's second successive win, which brought some relief after four games without a victory in the league,
The Daily Express ran the story of the programme notes on 6 December, asking the FA to comment on the article in the Arsenal programme. No one would speak to the paper on the record, but there were enough people in the FA who did not like Sir Henry for it to have been easy for the paper to find someone who would give them some good anonymous copy. Arsenal historian Sally Davis speculates that the person interviewed by the Express was Charles Crump, who was on the FA Council, and was noted as an opponent of Sir Henry's forward thinking views, and that might very well be right.
So on 6 December the Express ran a piece stating the FA's position, saying that Whittaker had been treated "handsomely" and claimed that it was the FA and not Arsenal who had been paying Whittaker's wages from the date of the injury until the date of the settlement, and that Arsenal had not even re-signed Whittaker for this season.
This latter point might well have been technically true. Whittaker would not be re-signed as a player since he could not play and was unlikely ever to play again, but Arsenal had taken him on as trainer of the reserve team, and he was by now giving the club advice and guidance on the use of the new technology of electrical treatment for players' injuries, to speed up the recovery process. (This notion of electrical treatment might seem a little worrying to anyone who has not experienced it but the use of very mild electric shocks to help speed up the recovery from muscle injuries is still very much one of the options today – I write as one who has had it himself after a sporting injury).
As might be expected, Sir Henry was not going to accept this sort of statement from the FA and so he wrote a letter to the Express, which it published on 7 December, noting that all the FA had offered Whittaker was one year's salary, and only after a lot of haggling, and this for an injury which ended his career. What's more they had started out with an offer far less than even this very minor offer.
Worse, he claimed, the FA had behaved intolerably by not insuring its players for the tour, and that if they had not scrimped on this matter, there would be no problem. Sir Henry also called the FA "impudent" for responding to the commentary in the programme anonymously.
The FA chose not to respond to Sir Henry's commentary, and there the matter stopped, at least for the moment, but the battle lines were well and truly drawn.
3 December 1949
On this day the Arsenal programme printed a rebuttal of allegations in the South Wales Football Echo and Express, which had claimed that the Arsenal players came out for the second half of a match between Arsenal reserves and Cardiff City reserves smoking cigarettes!
Now in those days smoking was not as frowned upon as now, and the level of smoking in the general population was much, much higher than today, but Arsenal decided that such a report, if not challenged, would harm their image.
As a result Arsenal took legal action against the paper, and indeed more than that, actually publicised the fact that they were taking this action by commenting on the matter in the programme for the next reserve game at Highbury – that on 3 December 1949.
Here they stated that following the article they had received "numerous letters from Arsenal fans from far and near," adding that they had "placed the matter in the hands of the club's solicitors." Following the note that since the matter was now heading for the courts, they could say no more.
It was clear from the off that Arsenal's directors were angry at the slur, not only because they felt the allegation was false but also because Arsenal had worked hard across the years to develop its reputation as a club associated with Christian traditions of fair play and decent behaviour. So annoyed were they that they took the unusual step of legal action against the newspaper. Arsenal reported this in the programme for the reserves' game against Reading on 12th November but added that since legal action was now in process they could say no more.
On the same day the newspaper printed an explanation of the events saying that since publishing their original story they had found that the items in the players' hands were not cigarettes but smelling salts capsules.
In short the paper was admitting that they had made an assumption which was detrimental to Arsenal, and run the story without checking. Whoever would have thought that of a newspaper?
Given that the newspaper had made an apology I suspect the case was dropped, with quite possibly the newspaper paying some compensation to Arsenal, but that of course we don't know, and since Arsenal was a private company, details were not required to be given in the annual accounts. The fact that Cardiff have apologised was given a full run out in the programme of 3 December.
The fact that the South Wales Football Echo should choose Arsenal to be on the receiving end of such knocking copy shows that the media attacks upon Arsenal, which as the AISA Arsenal History Society has shown, go right back to the early days of the club, was continuing.
Why Arsenal should be picked upon in this way, above and beyond the way most clubs are treated, is probably down to the association with the military. Newspapers loved nothing more than shock-horror tales of soldiers behaving badly, and given that the very name of the club stressed this association, Arsenal were always seen as fair game.
The famous closure of the Woolwich Arsenal ground in 1895 because of crowd behaviour was initially proposed for the whole of the second half of the season, but later this was reduced to six weeks. And yet as the article on the subject on the AISA Arsenal History Society website shows, "an almost identical episode of ref bashing at Wolverhampton Wanderers next season in October 1895 led to their ground being closed but for only two weeks. At least one non-local reporter put the disparity in the harshness of the sentences from the FA, down to Arsenal's role as the pre-eminent southern professional team."
It was ever thus.

2 December 1967
On this day Pat Rice made his debut as a sub in 1-0 defeat to Burnley but had to wait until 1970/71 to become a regular in the first team.
Pat Rice MBE was born on 17 March 1949 and I feel very much moved to write about Pat because my dad told me about meeting Pat. Of course he would remember meeting such a famous guy, but he stressed what a nice chap he was.
Pat played 397 games for Arsenal and scored 12 goals, before going to his only other club: Watford, for whom he played 112 times. He also played 49 times for his country: Northern Ireland.
Pat worked initially in a greengrocers on Gillespie Road (you can't get much closer to the old stadium) and became an apprentice in 1964, and a pro in 1966.
Like most players who have come up through that route he played just a few games in his early years, but even so he was picked for N Ireland in 1968. Eventually when Storey moved into the centre of midfield to become the ultimate enforcer Pat took over at right back. He won the Double and had three seasons where he played every game.
He was the last of the 70/71 side to leave the club, and was made captain – and as such was presented with the FA Cup in 1979. He played in five FA Cup finals and the Cup Winners Cup final.
He left us in 1980 and helped Watford gain promotion to the First Division, again playing as captain. He retired from playing in 1984 and returned to Arsenal as youth team coach, a job he kept until 1996. In that role he won the Youth Cup twice.
And then the big time: he became manager after Houston resigned (Houston was caretaker after Rioch had been sacked). He managed three league games – and won the lot, and I remember saying to my old pal Roger at the time, "that makes him not only the best right back we ever saw, but also the most successful league manager." OK, not very funny, but if you've been a regular at away games with the long journeys in the car you'll know how the conversation goes.
Then along came Arsène Wenger who made Pat his assistant manager and that led him to being one of only two men who have been part of the three Doubles. The other of course is Bob Wilson.
At the end of the 2010/11 season it was announced that Pat was about to retire, and the disgraceful mob that had started opposing everything Mr Wenger did, began to run stories on their web sites that Pat could no longer stand working with Mr Wenger. But Mr Wenger got Pat to do one more season – and he finally stepped down after 48 years service to the club we all still love despite the disgraceful activities of some of its so-called "supporters".
In tribute Mr Wenger has said, "'Pat is a true Arsenal legend and has committed almost his whole life to Arsenal Football Club, which shows huge loyalty and devotion to this club…I will always be indebted to him for his expert insight into Arsenal and football as a whole. On the training pitches and on matchdays, Pat has always been a passionate, loyal and insightful colleague, who we will all miss.
"He's just been tremendous. It's a sad, sad, sad day. His life was linked with Arsenal and Arsenal have been privileged to have him as a player, a captain, a coach, and personally I'm very grateful for his contribution to my period here.
"I would like him to forgive me the bad moments I've given him as well," Mr Wenger added. "He's been a constant, loyal supporter. I'm just very grateful and privileged to have had him at my side for such a long time.
"[His experience is] important when you come from abroad… to have an assistant who knows the culture of the club and the country."
Thanks Pat, it was an honour to watch you play and to see the throughput of your work with the youth team, and alongside Mr Wenger. The true Arsenal supporters really did love every moment of your time with the club.
1 December 1992
Ask most Arsenal supporters how many times Arsenal have done the double, and your will almost certainly be told three. Because we think of The Double as being victory in the FA Cup and the League Championship in the same season.
And yes we have won three of those doubles. But in 1992/3 we did another Double – an FA Cup and League Cup Double – the first ever club to do it.
Despite the fact that the record books record this, I've never seen anyone gather together all the games in one table – and just to see what it looks like I have done it below.
But before you sneak a look, see how well you know your Arsenal history with these questions:
1. Which teams did we play in both the League Cup and the FA Cup?
2. Which rounds needed a replay?
3. What was the result in normal play of the first three cup games of this momentous season?
4. Which club did we play that is no longer in existence?
5. How many games did we play in the FA Cup and League Cup together that season?
The answers become obvious from the table below. In the score in the final column Arsenal's score is always shown first. The second round of the league cup was played on a home and away basis, irrespective of the score of the first match.
| | | | | |
| --- | --- | --- | --- | --- |
| 1992 | | | | |
| 22 September | Millwall | League Cup 2 | Home | 1-1 |
| 7 October | Millwall | League Cup 2 | Away | 1-1; 3-1pens |
| 28 October | Derby County | League Cup 3 | Away | 1-1 |
| 1 December | Derby County | League Cup 3 replay | Home | 2-1 |
| 1993 | | | | |
| 2 January | Yeovil T | FA Cup 3 | Away | 3-1 |
| 6 January | Scarborough | League Cup 4 | Away | 1-0 |
| 12 January | Nottingham F | League Cup 5 | Home | 2-0 |
| 25 January | Leeds Utd | FA Cup 4 | Home | 2-2 |
| 3 February | Leeds Utd | FA Cup 4 replay | Away | 3-2 AET |
| 7 February | Crystal Pal | League Cup SF | Away | 3-1 |
| 13 February | Nottingham F | FA Cup 5 | Home | 2-0 |
| 5 March | Ipswich T | FA Cup 6 | Away | 4-2 |
| 10 March | Crystal P | League Cup SF | Home | 2-0 |
| 4 April | Tottenham H | FA Cup SF | Wembley | 1-0 |
| 18 April | Sheffield W | League Cup Final | Wembley | 2-1 |
| 15 May | Sheffield W | FA Cup Final | Wembley | 1-1 AET |
| 20 May | Sheffield W | FA Cup Final replay | Wembley | 2-1 AET |
The answers are…
1. We played Nottingham Forest and Sheffield Wednesday in both cups
2. We played replays in the 3rd round of the league cup and the 4th round and Final of the FA Cup.
3. The result in normal play of the first three cup games of this momentous season were all 1-1.
4. The club no longer in existence is Scarborough Town. They were formed seven years before Arsenal, and went out of business on 20 June 2007 with debts of £2.5m. Their last ever game was played on 28 April 2007, and was Hucknall Town 0 Scarborough Town 1. A new club was established in 2008.
5. And we played 13 games to win the Cup Double.
Thus if anyone were to ask, when were the Arsenal's Doubles the answer in full would be
1971: FA Cup and League Double
1993: FA Cup and League Cup Double
1998: FA Cup and League Double
2002: FA Cup and League Double
You might also like to add
2004: The Unbeaten Season.
Only seven teams have won the FA Cup and Football League Double in England: Preston, Villa, Tottenham, Chelsea and Liverpool have each done it once, while Man U and Arsenal have each done it three times. Liverpool and Chelsea have also won the League Cup and FA Cup double. Preston had one unbeaten season in 1888/9, but only played 22 league games that season.
30 November 1925
30 November 1925: Athletic News celebrates the coming of the New Arsenal
On Saturday 28 November 1925 Arsenal were top of the league for the first time in history and Athletic News on 30 November marked the occasion big time, celebrating the work of individual players such as Bob John at left back, and the tactics of the team deployed by Herbert Chapman. It was seen as a triumph of style, tactics, and an excellent footballing brain, which had taken a club that only last season had seemed to be on the edge of crashing back into the 2nd Division, to the very top of the tree.
Indeed as Arsenal entered November 1925, things under Chapman were better than they had been under Knighton, for Arsenal had won three and lost three of the last six – the sort of balance of results that Knighton had rarely achieved in his last two years.
But Arsenal's transition from relegation contenders to possible champions was not going smoothly. For in Chapman's first season that had already lost 7-0 and 4-0, while on other occasions winning 5-0, 4-0 and 4-1. It all seemed rather chaotic, although the multitude of goals was good fun and certainly drew in the crowds.
At the start of November Arsenal had been fourth in the league, four points and 12 goals behind Sunderland at the top – with just two points for a win of course.
This was a clear improvement on the dire days of Knighton, and at the start of November the signs were very good. For the first match of the month, away to Manchester City, Chapman picked the same team as had beaten Everton 4-1 at Highbury on 31 October. And that proved to be very much the right decision as Arsenal won 5-2.
As a result Arsenal were second in the table, three points behind Sunderland but with a game in hand. Huddersfield were in fourth, two points behind Arsenal. We should also record that it was also the final first team game for John (Jock) Robson – the shortest ever Arsenal keeper at 5 feet 8 inches. He played 101 times for Arsenal, including 9 games in 1925/6.
Now, you may also know that this was the first season of the new offside law, where only two defenders had to be behind the ball for the attacking player to be onside rather than three. Most if not all clubs were still experimenting with the system, and high scores were the order of the day. The first Saturday in the month included relegation threatened Cardiff City 5 Leicester City 2, Manchester City 2 Arsenal 5, Tottenham Hotspur 4 West Ham 2 and West Bromwich Albion 4 Notts County 4
For the second match of the month Arsenal played Bury, and the match saw the return of the Jock Rutherford. The result was Arsenal 6 Bury 1; Brain got another hat-trick, Buchan got two.
Interestingly at half time the score was Arsenal 0 Bury 1 – and this was not the first time Arsenal changed tactics halfway through the game in order to confuse the opposition – which it did.
For the next game on 21 November away Arsenal were at Blackburn Rovers who were 16th in the table. Arsenal won again, with the result Blackburn Rovers 2 Arsenal 3, Buchan and Brain getting the goals with an own goal from Rollo completing the victory. Arsenal were second. Elsewhere we might note it was Notts County 4 Tottenham Hotspur 2.
In the Islington Daily Gazette "Norseman" was full of how dramatic was the change in Arsenal, and all done with the addition of just two new players. He did not mention the adoption of the WM tactics however which more recent histories of Arsenal have emphasised. Indeed very few reports ever did – the notion that Arsenal under Champman revolutionised tactics simply by dropping the centre half into the back line is another myth invented later to explain Arsenal's change of fortunes.
But this was not because the papers didn't talk tactics. Athletic News on 30 November however did take up this theme of players and tactics – but not WM. It did however note that Arsenal were now top of the league, one point ahead of Sunderland.
29 November 1924
On 29 November 1924, Bolton beat West Ham 5-0, and at once you are probably saying, "so what?"
In fact, this is noteworthy as Arsenal's manager Leslie Knighton claimed 22 years later that WHU were the most fearsome team of the era, and suggested that he had had to drug the Arsenal team to get them hyped up enough to play against the club.
And that point is remembered because Knighton's autobiography, published in 1946, has been a prime source of misinformation for journalists and "historians" (I use the latter word lightly) ever since.
Which itself is important since Knighton's tales of Arsenal, which take up much of the book, although he managed elsewhere, are the single source for almost all the negative tales that have since been propagated about Arsenal and its chairman, Henry Norris, who rescued the club in 1910, paid off the debts, moved the club to Highbury, successfully got the club back into the top division, and then brought in Herbert Chapman as manager.
What is particularly interesting is that the stories about the awfulness of Henry Norris have survived, despite two simple facts.
First, if anyone bothers to check the data they will find very quickly that huge chunks of the autobiography simply don't fit such facts as can be checked. Second, because at the same time as Knighton's tell-all book was serialised in the News of the World, George Allison published his autobiography – and that tells an utterly different tale.
Now as you may know, Knighton was a real failure as a manager, managing to keep Arsenal in the 1st Division by the skin of their teeth, and nothing else. Whereas Allison won the league twice and the FA Cup, and without any reward kept the club going through the second world war, managing them on his own from a small room in White Hart Lane.
So why has Knighton's work been accepted as the truth? First because it is scandalous. Apart from suggesting that he drugged Arsenal players, he suggests Henry Norris was a crook, he argues that he had been promised the entire gate receipts of Arsenal v Tottenham in 1925 in compensation when he was sacked, and never got them, and says that if only he had been able to buy the quality players he wanted he would have taken Arsenal to the top, rather than the bottom of the table.
What makes this situation so outrageous however is not so much that Allison says otherwise (Allison worked for Arsenal and in fact knew Norris from 1910 onwards, and goes out of his way to praise him) but rather that so many of the allegations in his book are easy to check against the facts.
Like the fact that he was really worried about playing against WHU, claiming them to be the most fearsome team of the era, and he had to drug the Arsenal team to get them hyped up enough to play against the club. Which is why WHU's result on this day is interesting. They were not a fearsome team.
They were just an ordinary club – Arsenal remained the dominant London team, not West Ham. But the appropriately titled "Chapter X" of the autobiography pulls no punches for it is titled, "I dope Arsenal for a Cup tie" and he says (page 74) that Arsenal had been having a bad run and he was approached by a famous Harley Street doctor with his pills while in his office contemplating the tactics to employ to overcome West Ham in the 1st round of the FA Cup. He doesn't give his name, or leave an address, Knighton doesn't check him out, he is just given the pills. So Knighton uses them.
Arsenal's record in the FA Cup since Knighton took over was hardly exciting. Under Knighton Arsenal had once got to the quarter finals but otherwise had gone out at the first or second time of asking. They had won just five cup matches in five years, and not a single one of these was against a first division side.
And just to be clear, Knighton's quarter final appearance with Arsenal was certainly not a record for the club. Arsenal had twice made the semi-finals while playing at Plumstead. So Knighton's record with the knock out trophy was fairly modest.
But Knighton notes none of this in his autobiography. Instead he makes the point that he was very specifically concerned about this match in the 1st round of the FA Cup, because, most specifically, Arsenal were playing against West Ham. So could it be because West Ham United were Arsenal's bogey team?
In fact Arsenal had only played West Ham five times in their history, once in the cup with a replay in the Plumstead days, and three times in the league, winning once and losing twice by the odd goal.
And in the run up to the WHU games things were fairly normal for Arsenal with four wins, seven defeats and one draw, and as a result of what we might call this "modest" record hey were currently sitting 16th in the league.
Yet Knighton writes (page 74) "then during the cup rounds, we were drawn against the Hammers. Rightly has West Ham gained this menacing nickname. They have a mighty reputation as tough fighters who can beat the most polished and skilful opposition into a frazzle. A year or two before our match with them they had thudded their way to the Final.
"I was sitting in my office in Highbury with my head in my hand, wondering how on earth we could make sure of putting West Ham out of the cup, when a card was handed to me. It bore the name of a distinguished West End doctor."
Now the story of how Knighton confesses to drugging him team in order to get them to win this match is widely known; but its only source is his autobiography. The doctor in the case has never been identified.
But as we can see, West Ham are set up as something very special indeed. And yet this was only their second year ever in the first division. Prior to that they had spent three years in the second division, finally gaining promotion by coming runners up. Before that they were 16 years in the first division of the Southern League, highest position 4th, which they achieved twice.
The story rambles on in the autobiography, with the game being postponed twice but the players taking the drugs twice anyway, and getting awful side effects and then the players refusing to take the drugs in the match that was played.
But curiously not a word of this leaked out to the press at the time. Players were paid pitiful wages in those days and the chance of a couple of pounds extra in return for the story of the century would surely have been too much to resist. But we never heard a word of it until Knighton wrote his autobiography. That just seems too unlikely for words.
To me everything about the story is something made up with a record book of the fixtures in hand, to suit the needs of either the newspaper or the book publisher. It is easier to tell as a tale totally related to West Ham and the Cup. And 20 years on, would anyone remember whether West Ham were a force to be reckoned with at this time or whether the fog suddenly came down, or was there all day? What it does do, in the biography at least, is take the focus away from what was happening to Arsenal's form.
Yes Bolton thumped West Ham on this day in 1924, showing us that WHU were at the time a modest middle-of-the-road team – just another fixture. Yet the wild crazy story about the drugs has been repeated many times since about how Arsenal were afraid to play them.
Like the whole of Knighton's autobiography, it is nonsense.
28 November 1951
This was the day of Arthur Milton's only international appearance as a footballer. That might not be something we would normally mention here except that he also played six test matches for England at cricket.
Twelve men have played for England at cricket and football: Alfred Lyttelton, Billy Gunn, Leslie Gay, Reginald "Tip" Foster (the only man to captained England at both cricket and football), Charles (CB) Fry, Jack Sharp, Harry Makepeace, Andy Ducat, Wally Hardinge, John Arnold, Willie Watson and Arthur Milton. We might also sneak in Denis Compton who played football for England in wartime internationals.
It is a list of some significance on an Arsenal facing website since Andy Ducat, Wally Hardinge, Arthur Milton and Denis Compton were all Arsenal men. And Arthur Milton was the last man ever to play both football and cricket for England as a full international.
Clement Arthur Milton was born at Bedminster, Bristol, on March 10 1928. In cricketing terms he scored 30,235 runs for Gloucestershire, in 1,017 innings between 1948 to 1974. When Milton turned out against Somerset in his final season, Ian Botham was amongst the opposition.
He is in the top ten in terms of catches in first-class cricket (758) and in 1952, he equalled the world record of seven catches in a day, and eight in the match.
On the footballing side Arthur Milton joined Arsenal as an amateur in 1945 and, following his National Service, played for the reserves until making his debut on 10 March 1951 against Aston Villa. This was indeed his 23rd birthday although it ended badly as he had to be carried off with an injured thigh, and it was his only appearance that season. It is remarkable therefore that he gained an England cap in that same year, in the 2-2 draw with Austria on November 28 1951, after just 12 league games.
Milton's explanation is a measure of the man. "Tom Finney and Stanley Matthews were injured. My pal Jimmy Logie was the first to tell me I'd been picked. He said I was wanted at Wembley, and they'd probably picked me as I was nearby, nearer than anyone else."
In total he played 84 games for Arsenal (75 in the league) on the right wing, scoring 21 goals and played 23 times for the title winning team of 1952/53 thus getting that most prized possession – a league winner's medal.
He moved to Bristol City in February 1955 for £4,000 playing for them 14 times that season, scoring three goals, as they progressed to win the Third Division South title. He was never once on the losing side for Bristol City, but at the end of the season he decided to retire from football and Arsenal returned half the transfer fee.
He then won six England caps as an opening batsman between 1958 and 1959. He retired from first-class cricket in 1974 at the age of 46. He continued within cricket as a coach for Oxford University (although Milton remained sceptical about the usefulness of coaching) and a scout for England.
Then quite amazingly, he took a job as a Christmas relief postman and so enjoyed the social side he later went full time until compulsory retirement at 60. He then turned to paper deliveries which he continued until he was 74!
These last events perhaps are the measure of the man, who in the run up to the "Final Salute" season at Highbury said, "I just wanted to play sport with my mates."
As if all this was not enough – cricketer, championship winning footballer, and all round nice bloke, he was also a single-handicap golfer, an excellent mathematician, and a fine snooker and billiards player.
He and his wife Joan (the daughter of his first landlady at Arsenal), also enjoyed travelling around Europe, often with the former Hampshire player Jimmy Gray and his wife. In 2002 the University of Bristol awarded him an honorary degree.
Arthur and Joan Milton had three sons, and he died on 25 April 2007 after a heart attack. Perhaps the best way to finish a tribute to such a man is to use his own words on reflecting on his later life as postman and newspaper delivery man.
"I loved the quiet of the early morning, looking at the stars. People used to say I'd missed the big money of present-day sport. I told them I was still a millionaire, out on my bike as life stirred so excitingly."
27 November 1877
Dr Leigh 'Dick' Roose was born 27 November 1877 and died in action on 7 October 1916
He joined Woolwich Arsenal as a goalkeeper from Aston Villa in September 1911 – it was his final season in football. His transfer was as much a publicity stunt as anything else, for Dick Roose was just about the most famous footballer in the country at the time – an absolute showman who the crowds would turn out to see. Henry Norris was looking for every way possible to boost interest in Woolwich Arsenal at the time, so signing the most famous player in the country – even if he was at the end of his career – was a good way to do it.
Roose was not only a dare-devil performer, he would swing from the cross bar, and on occasions even climb on the crossbar, he'd turn away from the game and chat to the crowd, he'd comment to the crowd on how he was going to save a penalty before the ball was struck, and he'd bow and wave after a save.
Roose played for Arsenal as with all his clubs, as an amateur which rather than meaning he got no money for his games (as "amateur" implies) he got far more money than the professionals. For what he got was "expenses". While the regular players got a wage, he was paid for getting to and from the match – and quite a few other things as well.
Prior to Roose's arrival Arsenal's last home crowds were 15,000, 3,000, 8,000. The 15,000 was against Everton who were top of the league.
For his first game against Middlesbrough on 16 December 1911 a crowd of 11,000 which was more than normal for a match against a mid-table team in the depths of winter. (These games kicked off at 2pm or 2.15pm to allow for the light, and many men found it hard to get to the ground after the morning shift, in time for the match).
Roose then had a break but returned in February and 14,000 turned up against Bolton, 12,000 against Man C, 15,000 against WBA and 15,500 against Man U.
After that Arsenal ended the season with games against three distinctly inferior opposition and crowds were, as normal with such clubs, smaller. Of the last three clubs Arsenal played that year at home – all with Roose in goal, Preston and Bury were relegated and Notts C missed relegation by two points, and the crowds were 8,000 and 10,000 (twice).
What these figures show is that Roose did have some impact on the crowds at the Manor and it was in the order of about a 10% increase over what might have been expected. The cost of the player would have been far exceeded by the extra gate money.
Incidentally it also shows that the old tale about Arsenal's prime problem being low crowds because of the remoteness of the ground from central London was only partially true. If we look at March, by way of example, Arsenal's away crowds were 8,000 (Oldham) 5,000 (Sunderland) and 10,000 (Everton). At home they got 12,000 (Man C), 15,000 (WBA) and 15,000 again in the first match in April (Man U).
Arsenal were getting higher crowds at home than away – an interesting perspective.
But back to Roose. He played 13 times, his last game being 27 April 1912 at home to Notts County. Arsenal lost 0-3, which is a sad send-off for a personality goalkeeper. Overall Arsenal won seven of the games he played in goal, drew one and lost five. Arsenal ended the league 10th in the first division.
Leigh Roose was born in Holt, near Wrexham, the son of a minister. He was educated at Holt Academy where HG Wells was a master and later graduated from the University of Wales, Aberystwyth and studied bacteriology at Kings College London.
He started his football career at Aberystwyth in 1895, and was then signed for Stoke from which era the picture below was taken.
As he moved from club to club he gained the reputation of being a super-hero in goal, not only through being a good keeper but also being a highly eccentric player. His clubs not only took in Football League teams, such as Stoke and Everton, but also in 1910 Celtic for whom he played one game – the cup semi-final, which they lost to Clyde. During this game he is reported to have shaken the scorer of one of the Clyde goals to congratulate him on the quality of his shot.
From 1900 onwards he played for Wales and won 24 caps – his last cap being during his time at Arsenal when he played against Scotland in March 1911.
At the time keepers were allowed to handle anywhere in their own half, but most stayed on the line, as the last line of defence. Roose was one of the few who took advantage of the rule by running out of goal with the ball and throwing or kicking it accurately to an attacker. Reports suggest he was also not averse to violently shoulder charging the opposition out of the way so he could run forward with the ball.
He played in an era where the delicacies of today's game did not exist, and keepers were not protected and nor were the forwards who came up against them. Goal mouth incidents were more akin to rugby than football; Roose was big and powerful and is said to have used verbal aggression as much as physical.
Indeed it is reported that he could punch and kick the ball further than other keepers of the era and had amazing reflexes and showed a certain recklessness in his style of play. He was in short, Gordon Banks, Pele and a street thug rolled into one and many reports suggest that the rule change in the summer of 1912 which stopped keepers from handling outside of their own penalty area, was directly a result of Roose's exploits.
Jimmy Ashcroft, the Woolwich Arsenal keeper in the early years of the century, of whom we have written before himself wrote in praise of Roose."Last season when Stoke played Arsenal at Plumstead, I watched the Reds swoop down on Roose like a whirlwind. There was a scrimmage in goal and Roose was down on the ball like a shot with a heap of Arsenal and Stoke players on top of him. It was all Lombard Street to a penny orange that the Reds would score. Presently from out of the ruck emerged Roose clinging to the ball, which he promptly threw away up the field. I'll bet that the thrill of triumph which went through him was ample compensation for any hard knocks he received."
Roose in 1905.
Roose also left some of his own thoughts in print. In the four volume work Association Football and the Men Who Made It he wrote,"A tall man able to get down to low shots is certainly preferable to a short one, for he can reach shots that no little man can get near, and if his bigness in stature is combined with weight he will find occasions on which his height and weight will prove of great advantage to him; yet he should not come under Dryden's description: 'Brawn without brain is thine.' He should possess quickness of eye and hand, activity and agility, and be as light on his feet as a dancing master. It's not much use for a man who can only move 'once in about two months' trying to defend a space 24 feet wide and 8 feet high against shots coming in from all possible directions, and when there is only a fraction of a second allowed to get a ball and get rid of it, by either kicking, catching or throwing out, or punching away with forwards on top of him."To a goalkeeper alone, is the true delight of goalkeeping known. He must be an instinctive lover of the game, otherwise goalkeeping will take it out of a man if he is not devoted to it."
But we must remember that Roose earned his livlihood through being known. He encouraged stories about himself as it upped the fee he could command as an after dinner speaker, and it is not clear that many of the more famous stories told of him were actually true.
The Football League (at least according to the legends Roose spun around himself) only tried to take him on once, by questioning his increasingly outrageous expense claims that made him the most highly paid footballer in the League. He presented a list of costs including buying a newspaper to keep himself amused when his team were attacking, and the cost of two visits to the toilet. Making the report public he dared the League to take on one of the few men who on their own could attract the crowds. They declined the fight and backed off.
At least, that's how Roose let it be know that the story played out.
He was also known the feign injuries like broken fingers and yet play on "for the sake of the team". He was in fact the absolute showman – and even more so when he started a scandalous affair with Marie Lloyd. He was also known to shout, swear and pick fights on and off the pitch much to the dismay of those trying to uphold the good name of the game.
In 1916 he joined the Royal Fusiliers and was awarded the Military Medal for bravery in the first major action that he saw in the trenches. He died tragically in the Battle of the Somme and his body was not recovered.
26 November 1995
On 26 November 1995 Arsenal played out a dire goalless draw at home to Blackburn. A very disappointing result given that we had just beaten Sheffield Wednesday 4-2. Mind you the result before that was a 2-1 away defeat to Tottenham so perhaps we shouldn't have been too surprised.
This was the season under the management of Bruce Rioch, and during this particular part of the season Arsenal won just four games in 15, and were very much a mid-table looking team. Yet the players were of a calibre that pretty much one anyone around at that time will remember – Seaman and the famous back four, plus Platt, Wright, Merson, and Bergkamp. Yet somehow it just didn't seem to fire. Was Dennis worth the transfer fee? Sometimes most certainly but not everyone was sure, all of the time.
And there was clearly discontent. Ian Wright was asked to play on the wing, and as a result then asked for a transfer. Dennis seemed to be firing on one cylinder and by and large kept his head down.
But worse, there was a feeling of drift and decline that seemed to be around Highbury. In 1989 we had that most memorable of league titles won at Anfield, in 1991 we won it again in the era when the League suddenly decided that it had the power to deduct two points for argy-bargy – but only if Arsenal were on the pitch. In 1993 we were the first ever team to win the Cup Double, and the following season we won the Cup winners Cup.
But then in 1994/5 we came 12th as George Graham was sacked for financial doings, (later to return as Tottenham manager of all things), so along came Rioch.
He took us back up to 5th, and the semi-final of the League cup, but going out in the 3rd round of the FA Cup to Sheffield United was not what we were used to after all the Cup Winners' Cup and Cup Double stuff.
It is hard to describe the atmosphere at that time, but I recall it as almost resigned, sometimes even sullen, as if we couldn't believe that the excitement was over and demanded that the players do their stuff before we would deign to rouse ourselves to make a noise.
But of course it is never over until… well you know. Because on 4 May 1996 we stood fifth in the league ahead of the final game of the season. That fifth position was enough to get us into Europe the following season, but a slip up in the one game left meant that the last Euro sport could let any one of Tottenham, Everton or Blackburn instead of Arsenal.
Ahead of that final game Tottenham and Arsenal were both on 60 points so a better result for them in the last match would lift them over us. (Their goal difference was four worse than ours, and they had scored more than we had so a 6-0 win to them if we only won 1-0 would give them the European position – but that seemed rather unlikely).
But Everton and Blackburn were also close, and if both Arsenal and Tottenham lost in the last game and either of those clubs made it, again we'd miss out on Europe.
And for a while, everything looked to be going wrong. Bolton took the lead on 76 minutes and depression roared its way around Highbury (if depression can roar, but I certainly recall there being a lot of noise, and not all of it was that pleasant). But then Platt scored on 82 minutes and our Dennis got the winner just two minutes later, and inside the old ground it was as if we had just won the League at Liverpool all over again.
Of course we had no idea our manager, having got us into Europe, was then going to find he had been sacked as his reward, nor that we were then going to bring in a totally unknown man in his place. And as Tony Adams famously said, "He's French, what does he know about English football?"
As it turned out, Mr Wenger knew quite a lot. As for Bruce Rioch he became assistant manager at QPR before doing a couple of years at Norwich, a year at Wigan and then time with a couple of Danish clubs, before calling it a day in 2008. But I don't think we noticed.
25 November 2003
25 November 2003: Internazionale 1 Arsenal 5 in the Champions League. Henry (2) Ljungberg, Edu, Pires each scored in one of the most memorable Arsenal nights in Europe.
It was called "One of Arsenal's most mature performances" producing what was said to be "one of the greatest results in their history." As a result of it Arsenal knew that they would qualify for the group stages of the Champions League if they beat Lokomotiv Moscow at Highbury in the next game.
Indeed Arsenal not only qualified but won the group phase by two points. But it was tight: Arsenal ended with 10 points, Lokomotiv Mowcow with 8, Inter with 8 and Dynamo Kyiv had 7 points.
The match is well remembered for its score, but it should also be noted that Arsenal were lacking several players for the game. Players now regarded as "make-weight" like Cygan were there, and played a central part in the game. And we had Thierry Henry who at this time was in his pomp.
For the journalists with Arsenal having lost the opening group game 0-3 to Inter at home, nerves were the dominant issue of the day. But Thierry was not doing with that. He scored the first and laid on the second, before running, on 85 minutes, from the halfway line to beat Javier Zanetti twice on the way to getting his third.
Henry assisted as he set up Edu before Robert Pires and Jérémie Aliadière (on as a sub) really did it for the holders of the Champions League trophy.
Inter did in fact draw level after the first Arsenal goal through Christian Vieri – and they must have thought at that moment that they could come good given that the centre of the Arsenal defence was being organised by the aforementioned Pascal Cygan, and in goal we had the oft criticised Jens Lehmann. Both were the subject of appalling negative tirades in the English media at the time, but both played superbly, as of course did Sol Campbell – all the more necessary given that we did not have Vieira playing.
Indeed it was Cygan who started it off for the second goal, intercepting a pass and finding Henry on the left (where else?), who in turn found Freddie Ljungberg.
The story of the night was simple:

25 mins: Henry's side-footer gives Arsenal the lead 33 mins: Inter equalise after Vieri's shot is deflected past Lehmann 49 mins: Ljungberg puts Arsenal back in front from Henry's cross 81 mins: Henry's solo special gives them a two-goal cushion 87 mins: Arsenal pile forward and Edu slots home the fourth Jen Lehmann.
Arsenal: Lehmann, Cole, Campbell, Toure, Cygan, Ljungberg, Parlour, Edu, Pires, Kanu (Silva 73), Henry (Aliadiere 89).
Subs not used: Stack, Keown, Clichy, Papadopulos, Hoyte.
Booked: Cygan, Edu.
Attendance: 50,000.
24 November 1996
Arsène Wenger's record against Tottenham Hotspur reads played 52, won 23, drawn 20 lost nine. It is a remarkable record, and I am not sure that any previous manager who ran Arsenal for more than a few years can match that. The only league club I know that beat us more than we beat them during Mr Wenger's reign was Manchester United: Played 60, won 19, drawn 13, lost 28.
And I mention this today because 24 November 1996 was Mr Wenger's first north London derby.
The press were full of put-downs of course, primarily suggesting that being French Mr Wenger would not understand the importance of the match to Arsenal fans, and wondering if anyone in the club would have informed him.
What the dodos in the media didn't know that not only did Mr Wenger speak better English than any of them did, he also knew more English football history than they did.
He also undoubtedly already knew (as the press of the day relished in telling us) that Arsenal had not beaten Tottenham in over 3 years and Tottenham were unbeaten at Highbury since Sept 1991.
In fact from October 1989 to April 1996 Arsenal had won four derby games, drawn seven, and lost six – the sort of run no one was used to and Mr Wenger was determined to set this aright, as he did in no uncertain fashion. In fact Tottenham only won one of the next 28 north London derbies.
And I promise that is not a misprint. Here are the details…
| | | | | |
| --- | --- | --- | --- | --- |
| 4 Nov 1996 | Arsenal v Tottenham Hotspur | W | 3-1 | Premier League |
| 15 Feb 1997 | Tottenham Hotspur v Arsenal | D | 0-0 | Premier League |
| 30 Aug 1997 | Arsenal v Tottenham Hotspur | D | 0-0 | Premier League |
| 28 Dec 1997 | Tottenham Hotspur v Arsenal | D | 1-1 | Premier League |
| 14 Nov 1998 | Arsenal v Tottenham Hotspur | D | 0-0 | Premier League |
| 05 May 1999 | Tottenham Hotspur v Arsenal | W | 1-3 | Premier League |
| 07 Nov 1999 | Tottenham Hotspur v Arsenal | L | 2-1 | Premier League |
| 19 Mar 2000 | Arsenal v Tottenham Hotspur | W | 2-1 | Premier League |
| 18 Dec 2000 | Tottenham Hotspur v Arsenal | D | 1-1 | Premier League |
| 31 Mar 2001 | Arsenal v Tottenham Hotspur | W | 2-0 | Premier League |
| 08 Apr 2001 | Arsenal v Tottenham Hotspur | W | 2-1 | FA Cup |
| 17 Nov 2001 | Tottenham Hotspur v Arsenal | D | 1-1 | Premier League |
| 06 Apr 2002 | Arsenal v Tottenham Hotspur | W | 2-1 | Premier League |
| 16 Nov 2002 | Arsenal v Tottenham Hotspur | W | 3-0 | Premier League |
| 15 Dec 2002 | Tottenham Hotspur v Arsenal | D | 1-1 | Premier League |
| 08 Nov 2003 | Arsenal v Tottenham Hotspur | W | 2-1 | Premier League |
| 25 Apr 2004 | Tottenham Hotspur v Arsenal | D | 2-2 | Premier League |
| 13 Nov 2004 | Tottenham Hotspur v Arsenal | W | 4-5 | Premier League |
| 25 Apr 2005 | Arsenal v Tottenham Hotspur | W | 1-0 | Premier League |
| 29 Oct 2005 | Tottenham Hotspur v Arsenal | D | 1-1 | Premier League |
| 22 Apr 2006 | Arsenal v Tottenham Hotspur | D | 1-1 | Premier League |
| 02 Dec 2006 | Arsenal v Tottenham Hotspur | W | 3-0 | Premier League |
| 24 Jan 2007 | Tottenham Hotspur v Arsenal | D | 2-2 | League Cup |
| 31 Jan 2007 | Arsenal v Tottenham Hotspur | W | 3-1 | League Cup |
| 21 Apr 2007 | Tottenham Hotspur v Arsenal | D | 2-2 | Premier League |
| 15 Sep 2007 | Tottenham Hotspur v Arsenal | W | 1-3 | Premier League |
| 22 Dec 2007 | Arsenal v Tottenham Hotspur | W | 2-1 | Premier League |
| 09 Jan 2008 | Arsenal v Tottenham Hotspur | D | 1-1 | League Cup |
What Mr Wenger, and indeed the Arsenal players, was probably not ready for on 24 November 1996 was the fact that when John Lukic threw the ball out after an injury, Tottenham failed to return it and scored as Arsenal looked on in bemusement and annoyance.
That annoyance however re-motivated the team and Wright, Adams and Bergkamp set things right. I think Mr Wenger knew before the match what playing Tottenham was all about, but even if he did not, that one simple incident of not giving the ball back was enough to let him know about Tottenham H.
23 November 1940
Northampton Town 1 Arsenal 8.
During the first year of the first world war, the Football League continued with its matches, much to the outrage of the national press.
There was however good reason to keep going. There was no conscription, the vast majority of the population remained at home, and although a few German boats fired at seaside towns along the eastern coast, and a small number of German planes flew over London, there was not much to disturb the everyday life of the kingdom. Indeed during the early months of the war the populace was regularly told it would all be over by Christmas.
At the end of that first season the Football League met and agreed to abandon the formal league programme, and they immediately set up temporary wartime leagues for clubs in the midlands and the north. The clubs in London and the south however were left to fend for themselves, with no arrangements made for them.
These clubs quickly nominated Henry Norris, chairman of Arsenal, as the man to create a league for the southern clubs and he and his fellow chairmen rapidly instigated the London Combination which was up and running 4 September 1915 with an Arsenal home game against Tottenham, and 14,819 in the ground..
Having learned their lesson in the first world war, the footballing authorities were much faster to react in the second war, declared on 1 September 1939. The League programme, completed three games but was abandoned on 2 September (Arsenal beat Sunderland 5-2 on that day to make it two wins and a draw – the first ever unbeaten season!), and a new set of regional leagues were up and running by 21 October.
In the first world war, Tottenham's ground was closed and used for the testing of Enfield rifles, with Tottenham playing most of their "home" games at Highbury, (although at least one of their "home" matches against Arsenal was played at Clapton Orient's ground).
In the second world war, it was Arsenal who found their ground closed, and so George Allison, who had been planning to retire from the club at the end of the 1939/40 season, was persuaded to continue to run Arsenal almost single handed from a small room in the White Hart Lane ground.
Throughout both wars clubs were allowed to use guest players to make up their numbers, and all players worked as amateurs. Any trophies won were not counted as part of the official collection.
The first campaign of the second world war began on 21 October and Arsenal's league was designated League South A Division. Arsenal dutifully won the league suffering just one defeat in the 18-match campaign.
High scores were commonplace (Arsenal scored 19 goals in the first three matches of that first season, and they did rather well in the opening campaign of the 1940/41 season as well scoring 39 goals in the first 11 matches in the "South Regional League".
Then came the away game Northampton Town at their three-sided ground shared with Northants County Cricket club. Arsenal had already beaten the Cobblers 5-4 at Highbury in October, but the away game on this day went even further with an 8-1 victory.
But it wasn't the only time Arsenal scored eight in that 19-match campaign, for on 28 December Arsenal repeated the score with a victory over Luton Town.
Yet even these were not the highest scores of the season for on 8 February Arsenal beat Clapton Orient 15-2. Leslie Compton who had limited himself to two in each of the demolitions of Northamton and Luton, now decided to let rip and knocked in ten. Sadly there were only 2780 in the ground to see it.
22 November 1997
Oh how easy it is to forget!
Take for example the second double season: 1997/98. It was all going very well until mid-October. We were undefeated and had beaten Barnsley (yes Barnsley, in the Premier League) 5-0 and there we sat, top of the table. Anyone who had had doubts on Arsenal signing a Frenchman as manager ("He's French, what does he know about English football?" in Tony Adams immortal words) were long since pushed aside. Arsenal were back.
OK it was true we hadn't actually done anything yet, in terms of winning stuff, but that first Wenger season had looked good and that Patrick Vieira could play a bit – not bad for £3.5m!
But then, as can happen, it all went wrong, and the next eight games, after that top of the table appearance in October, were awful. We won two of those games, drew two of them 0-0, and lost to Derby, and then 2-0 to Sheffield Wednesday, on 22 November.
So why pick a defeat as my moment to highlight for 22 November. Aren't there better 22 November moment to remember?
Yes of course there are, and if you would like to see a list of the anniversaries of this day, with some details of each event that is published on the AISA Arsenal History Society site along with a rather jolly video taken from today in history, which I think you might enjoy.
But what made that loss to a very ordinary but immensely physical Sheffield Wednesday on this day, and what made me choose it, was that Arsenal had played Manchester United on 9 November and despite the media expecting an easy Man U victory, Nicolas Anelka standing in for the suspended Dennis Bergkamp scored his first goal for Arsenal while Patrick Vieira added a second. Cue mumblings about "all these foreigners in the game not being good for the English league," in the newspapers. Sheringham then scored twice for Man U to prove the mumblers were right, before David Platt got the winner with seven minutes left. See, if only Arsenal had more Englishmen…
Sir Alex Ferguson, who if not actually disgruntled was not exactly gruntled either, announced that he didn't mind too much because a one horse race was not good for the game.
But that result did not set up an Arsenal revival. True, it ended a run of three without a win against modest opposition (Palace, Villa and Derby) but in terms of the league all that seemed to count for nought as the defeat to Sheffield Wednesday on this day left Arsenal four points behind Man U.
But there was worse to come, for this match on 22 November was the start of a run of just two wins in the next seven Premier League matches. By 28 December after a 1-1 draw at White Hart Lane, Arsenal were sixth in the league, 12 points behind Man U who were still sitting pretty at the top and who had already been crowned champions by the media, now kow-towing fully to the all conquering Sir Alex.
And worse was to come as on 3 January we even failed to beat Port Vale at home in the FA Cup, and subsequently only managed to win the replay on penalties.
Of course what no one knew then was that a 2-1 win on Boxing Day in the League was the start of a 27 match unbeaten run in the League and FA Cup which gave us the title, rounded off on 16 May with a win over Newcastle at Wembley to give us the double.
12 points behind the leaders, half way through the season? That's nothing.
21 November 1914
21 November is a day that should be remembered for one of the most amusing errors ever by an over-excited newspaper sports editor, and his hapless reporter.
For it was on this day in 1914 that the Times sent a man to watch Arsenal, not realising that the first team (which is what they wanted their man to cover) were currently playing away at Huddersfield. He watched the reserves instead, and neither he nor his editors realised.
Despite Great Britain declaring war on Germany on 4 August 1914, the 1914/15 football league season was played to its conclusion. There was no precedent for stopping sporting events during wartime (not least because the wars were always conducted somewhere else), and besides the general view that was expressed in the newspapers was that "it would all be over by Christmas".
As the football season and the war progressed so some newspapers – most stridently The Times – made the opposition to the continuance of the League programme their prime concern. Although they argued that horse racing, the "sport of kings", should not be interrupted for the "sake of the horses."
The Football League would have none of these bullying tactics, and continued the League programme to its end, the following April, after which regional leagues were instituted (because of the shortage of coal and the resultant problems in getting to away games by train). In the meantime the League matches were used as a recruiting ground. Henry Norris was at the forefront of this, encouraging fans to join the regiments that some of their heroes on the pitch were signing up to.
However not all clubs were so patriotic in their duty and many were reported as saying to their players that if they signed up they would be sued for breach of their contract of employment, and would most certainly not be able to return to their job after the war.
The stand off between the newspapers and football reached a peak on this day in 1914 when Arsenal lost 3-0 away to Huddersfield and the man from the Times (who seemingly knew nothing of football) went to the reserve game at Highbury, thinking he was watching the first team.
His rampant, raging piece said that the crowd was tiny and he noted that very few in the crowd volunteered to serve in the army in response to the the now usual half time announcements. Arsenal reserves lost 1-2 although the hapless reporter seemed to have had singular difficulty in following the game.
Arsenal's home crowds for the first team matches ranged from 7,000 to 15,000 that season, having reached 35,000 the previous year (also in the second division). There was probably about 1000 inside Highbury for this match.
This ludicrous error by the Times however was not the only clerical cock-up that beset Arsenal in this season. When the final league table was published it showed that Arsenal were sixth in the League, equal on points with Birmingham City and Hull City. Goal average (the format used at this time for separating clubs on the same number of points, and which involved dividing the goals scored by the goals conceded) put Arsenal 6th, with Arsenal behind Birmingham.
However much later, when the results were computerised for the first time, it was realised that Arsenal had in fact come fifth. This made no difference in terms of what happened next, but it was odd, since even a quick glance with a modest amount of mathematical knowledge would suggest Arsenal would be higher up the league.
It is a technical point, but I have often wondered since how many more errors there were like this. This one came to light because of the post-war debates on which clubs should be promoted to the expanded first division – but I suspect there are probably many other occasions where a large amount of long division with quill and parchment led to clubs being assigned faulty positions.
However not every newspaper was against football and pro-government, and the (now) Arsenal supporting Islington Daily Gazette on the Monday following the Huddersfield game, said that it was the government's fault if young men didn't sign up. The censorship, it wrote (clearly from inside knowledge) was now so stringent no one realised how desperate the situation was.
The paper also stated that as long as joining up was voluntary, no one should criticise those who didn't volunteer. Indeed the government was in effect criticised for wanting to have its cake and eat it.
Then before the match on Saturday, 28 November, a home game against Bristol City, Arsenal's chairman Henry Norris (who had obviously seen the nonsense of the reporting the reserve game and made his feelings known) was interviewed by the Times on the subject of recruiting volunteers at football matches and he made the point that this was indeed what he himself was doing. Soon after he was recruited by the War Office and his rise from civilian to Lt Colonel commenced.
As a result of the interview the reports of the game in the press focused as much on the crowd as anything else, of which there were just 7000 for the Bristol City game. It was said that 2,000 of these were in uniform and the rest too old, or too young to serve. The Times didn't apologise for its complete mistake in previously thinking a reserve match was a first team game but at least did something to set the record straight via the Norris interview.
20 November 1999
20 November 1999: Arsenal beat Middlesbrough 5-1. Overmars got three and Berkgamp two, to make it four wins and a draw in the last five. But the season had not gone as smoothly as everyone might have wished.
In 1998, playing in Arsene Wenger's second season, Arsenal had won the league and cup double, with Dennis Bergkamp for the one and only time being Arsenal's top scorer. Arsenal also started the next season by winning the Charity Shield against Manchester United who had come second in the league.
But in 1998/9 Arsenal had slipped to second themselves just one point and one goal behind Manchester United who won the double. Now it was Arsenal's turn to be the "guests" in the Charity Shield, and we won it again. This time the top scorer for the season was Nic Anelka with 19 league goals.
But now In 1999/2000 it looked by November as if the duopoly of Man U and Arsenal was going to be broken as Arsenal went into their match on 20 November down in fourth place behind Manchester United, Leeds and Sunderland. Although it may seem strange now there was mumbling in the crowd about all the foreigners Wenger was bringing in, and suggesting that an English manager would understand the nature of the game better and be more able to challenge Man U! Just 18 months after the second double for the club, there was mumbling!!!
There was particular concern about a certain T. Henry who was constantly being picked but in the early part of the season not doing his job as centre forward – not least because he seemed to want to spend more time out on the wing than in his rightful position.
However as noted above on 20 November 1999: Arsenal beat Middlesbrough 5-1. Overmars got three and Berkgamp two, to make it four wins and a draw in the last five.
In the next match, (a league cup game) Thierry Henry did score for Arsenal – and it was a match which started a more positive run with Arsenal getting just two defeats in the next 13 games in all competitions.
Things however turned gloomy in March with the revenge of Middlesbrough who beat Arsenal 2-1 in the northeast.
That left Arsenal in fifth and the feelings of gloom continued – fifth was where Arsenal had been under Rioch and it felt to some as if no progress had been made at all.
However for the next 14 games of the season Arsenal were undefeated, and ended the league once again in second place although this time 18 points behind Man U. Arsenal also made it to a final – the Uefa Cup Final, but lost that on penalties.
It was thus a disappointing season in terms of trophies, although there was still hope for the future, not least because Thierry Henry ended the season as top scorer for Arsenal with 26 goals.
And here is one little point that is generally ignored. In his one season with Juventus Henry scored three goals, after getting one at the start of the season with Monaco.
In his four complete seasons with Monaco he got a total of 28 goals out of 105 games. In his first season for Arsenal he got 26 goals, out of 31 games despite that long barren spell at the start.
Just goes to show.
19 November 1932
I'm sure many such times could be put forward as the best time to be an Arsenal fan – the run up to the Unbeaten Season would be a fairly good moment to choose – although I seem to remember the sheer nervousness of those draws near the end. Or being 1-0 down at half time in the final match to relegated Leicester.
So how about also considering the first half of the 1932/3 season?
Interestingly it did not look like it might be one of the all time great seasons at first as Arsenal won the first game 1-0 and lost the second game at home 1-2.
And one might think that losing Male and Roberts from the team after two games through injury might spell even greater disaster. But that is what happened. Male finally returned on October 22 as a right back while Roberts missed just four games before resuming. Also after two games Coleman took over at number nine and ended the season as second top scorer with 24 goals in 27 games. (Top scorer was Bastin playing at outside left with 33 goals in 42 games).
So here's what happened.
3 September 1932. Arsenal start an amazing 18 match run in which they won 15, drew 2 and suffered one defeat, scoring 66 goals in the process (3.66 a game!)
15 October 1932: George Male's first appearance as a right back v Blackburn.
29 October 1932: Arsenal 8 Leicester 2, continuing a run of 9 wins, drawn 2 and lost 1 in the league.
31 October 1932: A detour away from the race to the first division, to play in the Armistice match: Racing club de Paris 2 Arsenal 5. Four goals from Cliff Bastin.
5 November 1932: Following the 8-2 win one week before Arsenal beat Wolverhampton 7-1 away.
12 November 1932: Arsenal make it 11 wins, 2 draws and 1 defeat in the opening of the season, with a 1-0 win over Newcastle.
19 November 1932: Arsenal let in five in 5-3 away defeat to Villa! Now you are going to think this column has been taken over by Tottenham supporters – including this match which we lost as our celebration of today… but stay with me for a moment…
3 December 1932: Arsenal score 3+ goals for the fifth match running – not repeated under 2008/9.
24 December 1932: Arsenal 9 Sheffield Wednesday 2. It meant thus far in the season Arsenal had in different games scored 6, 7, 8 and 9 goals.
27 December 1930: George Male first game for the first team. Arsenal beat Blackpool 7-1. The fourth game of the season with five or more goals by Arsenal.
My point here is that even in amazing winning runs things can go wrong – there was after all only one unbeaten season! At this time Arsenal were second in the league, but had suffered two defeats already and so there were commentators saying that "liked all London teams" (yes they used to talk like that, can you believe it?) Arsenal were soft and there for the taking.
Herbert Chapman was known to comment that no matter what Arsenal did, it would never be enough either for the journalists or for the fans.
Perhaps we should aim to remember days like now when things are not going so well, and store those memories for times when we are having fun. In football, it comes it goes.
Here is the league table on this day
| | Team | P | W | D | L | F | A | Pts |
| --- | --- | --- | --- | --- | --- | --- | --- | --- |
| 1 | Aston Villa | 15 | 10 | 4 | 1 | 40 | 18 | 24 |
| 2 | Arsenal | 15 | 11 | 2 | 2 | 47 | 25 | 24 |
| 3 | Derby County | 15 | 9 | 3 | 3 | 35 | 22 | 21 |
| 4 | Huddersfield Town | 15 | 9 | 3 | 3 | 27 | 17 | 21 |
| 5 | Sheffield Wednesday | 15 | 8 | 3 | 4 | 32 | 21 | 19 |
| 6 | Leeds United | 15 | 6 | 7 | 2 | 20 | 15 | 19 |
18 November 1960
On 18 November 1960 George Eastham signed from Newcastle for £47,500. He went on to play 207 times for Arsenal before leaving for Stoke City in 1966.
If you are interested in the key changes to players' contract law across the years you'll think about George Eastham and how in 1963 he brought about the end of the long running "retain and transfer system" through going on strike until he pushed through his transfer to Arsenal, with the court ruling that the traditional system was fundamentally illegal.
And you'll also probably consider the Bosman ruling in the European Court of Justice in 1995 which gave the same freedom of movement to footballers as everyone else within the EU. But when did it all begin?
Starting in 1885 players had to register at the commencement of each season, with one club. The player could then change clubs only if his existing club agreed, although players could change clubs freely at the end of the season.
However in 1893 the "Davie v Royal Arsenal Committee" court case, a case which Arsenal won, established a different contractual relationship between club and player.
Between January and November 1892 Davie made 58 senior appearances for Royal Arsenal and scored 39 goals – an astonishing return for a man playing on the wing.
His final game was 19 November 1892 in the FA Cup 3rd qualifying round against local rivals Millwall Athletic. At that point Davie was injured and a dispute between himself and the club escalated very quickly. It appears that Arsenal said that Davie, although injured, could still be engaged in what today we might call "light training" while the injury healed.
So great was the dispute that within two months of Davie's last game, the case of Davie vs The Committee of Royal Arsenal FC was brought before the County Court. The matter by this stage however was not so much one of whether Arsenal should continue to pay Davie's salary, even though he was not playing, but rather if Arsenal had the right to dismiss Davie over the issue of his refusal to engage in the club's designated training regime, given that Davie had a contract until the end of the season.
That was in fact what the court stated was the case – the club could dismiss a player even though he had a year long contract. But what made the contract unenforceable in the eyes of the judge seems to have been the fact that the contract allowed the player to be paid whether he worked or not. Thus if not selected for the team through poor form, injury, or a breakdown in the employer-employee relationship he would, under the standard one-year contract, still be paid. The judge ruled this could not be valid, since such an arrangement could mean that the player could declare he was not fit to play, and yet could still demand to be paid. The judge argued that there had to be some checks and balances – even though it was Royal Arsenal who had created the contract!
As a result of the Arsenal Committee's victory in the Davie case the League clubs devised a new system for the 1893-94 season, a system that very much put the players in their place at the bottom of the heap, and which lasted until the challenge of George Eastham.
Under the system introduced in 1893 once a player was registered with a Football League club, he could not be registered with any other club, even in subsequent seasons, without the permission of the club with whom he was registered. This regulation applied even if the player's annual contract with the club holding his registration was not renewed after it expired, and it applied whether the player was paid or not!
And so retain and transfer was conceived and remained until the 1963 court case Eastham v Newcastle United where the High Court ruled that the retain and transfer system was unjustifiable.
In 1959, George Eastham did not sign a new contract with Newcastle, and requested a transfer. Newcastle United refused his request.
Eastham refused to play for Newcastle United in the 1960-61 season, and in October 1960, Newcastle United finally agreed to transfer Eastham to Arsenal for £47,500. Backed by the PFA, which provided financial assistance to pay for his legal fees, Eastham then brought proceedings against Newcastle United in the High Court. The case was decided in 1963. In his decision, the judge specifically criticized the "retain" aspects of the system.
In response, the Football League modified the system, dispensing with the "retain" elements of the transfer system. The 'transfer' aspects themselves however remained largely unchanged until the Bosman ruling and the Webster ruling changed everything once again.
A full list of all today's Arsenal anniversaries appears on the AISA Arsenal History site.
17 November 2004
On this day in 2004 George Curtis died. And with that news you might be ready to turn away to another article – given that you probably have no idea who I am talking about.
And yet he was a most extraordinary Arsenal player who had an extraordinary life. However there is a problem – because like so many players from earlier eras it is sometimes difficult to verify all the facts. But let's try our best – if we've got anything that is wrong, and you can give us some evidence please do let us know.
George Curtis was born on 3 December 1919 in West Thurrock, Essex, and joined Arsenal in December 1936 and stayed with the club until 1947 making just 14 appearances either side of the war. So, yes, obviously not one of our most famous players, but one of those whose career was ripped from him by the conflict.
He had started out with Anglo in Purfleet, and moved straight from there to Arsenal who placed him with Margate on loan until bringing him back for the April 1939 games.
His first game was 10 April 1939 in a 2-1 win over Blackpool at Highbury. He played at number 10 and again in the following match against Man U – again a 2-1 victory.
George served in the RAF during the war and played 50 wartime games for Arsenal as well as guesting for West Ham, Chelsea, and Orient.
After the war Arsenal gave him 11 outings in the first post war season but he failed to score and after playing in 1-1 draw with Blackpool on 8 February 1947 he played no more for the club being transferred to Southampton with Tommy Rudkin in exchange for Don Roper in August 1947.
Southampton (managed by Bill Dodgin) were going through a phase of coming third or fourth in the second division at the time, and George was certainly one of the stars of the team. He apparently earned the name Twinkletoes, as he was known for his twists and turns rather than getting stuck into the mud. In all he played 183 games for Southampton, scoring 12 goals.
Ultimately George moved on to Valenciennes in France in August 1952 for £1500 – a move overseas at a time when it was unusual – but seeing what happened in later life, perhaps it reflects upon his upbringing, his wartime experience overseas or a desire to see the world, or just a restless nature.
He returned to England after one season abroad, but then followed up his wartime Indian connections by coaching the Indian Olympic squad of 1948 before moving to be Chelmsford City's player-coach.
He remained registered at Chelmsford as a player in 1953/4 and sometime around then got his coaching badges at Lilleshall and started out on his new life.
Now this is where it gets a bit hard to verify all the details, but I have notes of him coaching Sunderland (1957-1961), Brighton and Hove (1961-3), Cambridge University, Hastings, Stevenage Town (1964-7), Hull City, San Diego Toros, and Rosenborg in Norway.
There is a lovely story that is oft repeated in which he started his first training session in Norway, speaking in English, saying "This is a ball," while pointing to the ball. "Don't go too fast, now!" called back the club's star player, also in English. It may not be true, but it is a nice story.
He gained the premiership title for Rosenborg in his first season, but was not popular because of his 4-4-2 defensive style and very low scoring rates – the George Graham of Norway. After taking the club to runners' up position in his second season he was dismissed simply because of a desire for more goals.
However retrospectives on his life in Norway granted him much more credit for bringing modern defensive football to Norway and in 1972 he took over the Norwegian national team and took them through 17 games before he was sacked following a couple of disastrous results. He returned to RBK in 1976 but the death of his wife in a car accident destroyed George's focus and he was released from his contract. His final footballing job as a coach in Qatar from 1979 to 1981. He was 63, and presumably came back to England to retire.
He died on 17 November 2004 (aged 84) in Basildon. The end of his life is something of a mystery however as this is where the verification becomes impossible. The story seems to be that he retired to Essex and coached local teams until his death. A number of reports say "it is reported" (the get out when one really has no idea if the story is true or not) that he died alone and impoverished living in a caravan – but there is no supporting evidence for this at all.
I do not want to linger over any difficult issues for his family, but if you can clarify what happened to George Curtis in his later years I think we would all like to know. Certainly he was a dedicated football man, and one who showed that an Englishman could function in football in many parts of the world. He really should be remembered more fulsomely than he is.
16 November 1927
Read most histories of Arsenal and you will read of Henry Norris as being something of a dubious character. Among other things has been accused of bribing the League to get Arsenal into the first division in 1919.
Obviously that was 100 years ago, but amazingly, new accusations keep turning up as when on 29 March 2020 the Daily Mirror newspaper ran the headline "Inside England's match-fixing scandal that involved Man Utd, Liverpool and Arsenal" above a story by Simon Mullock, Chief Football Writer of the Sunday Mirror. So not a tale by a junior reporter, but by the chief football writer.
That story relates to events leading up to the first world war, and the main problem with the headline is that Arsenal have never been accused of being involved in any match-fixing scandal (although they have now!) until that article – which incidentally offered no evidence or details. It was Man U and Liverpool who were engaged in the multiple match fixing affairs across a number of years leading up to the first world war. Arsenal were never mentioned.
But Arsenal's name came up in the affair because the club's chairman, Henry Norris, wrote a newspaper column in the pre-war period, and in it highlighted a match he had attended at Liverpool (not involving Arsenal), which he felt was fixed.
To the League's eternal discredit, rather than investigate Norris' claims (which were enhanced by several subsequently very obviously fixed matches, ultimately resulting in the FA enquiry Norris had demanded, and various players – although no directors – being banned from football for life) they stood by Liverpool and Man U, largely because their owners had gone to "the right school" and so wouldn't be involved in any such thing.
So instead of following up that case, the League warned Norris that if he were to write anything more on the subject, he (rather than the match-fixers) would be banned from football for life (which was the standard penalty in those days, a penalty liberally handed out for virtually any offence. Even such luminaries as Herbert Chapman got a lifetime ban at one stage, and like most such bans his was later rescinded).
So where did all the anti-Norris stories come from?
Obviously in part from the FA, whose board was made up of gentlemen and the nobility, and who never felt that Henry Norris was "one of us". He left school at 14, did not attend university, was outspoken, and made his money as a property developer. In other words, to the families of high pedigree who ran football clubs, he was an oik. When he did get his knighthood and became an army colonel it was because of what he had done, rather than through inheritance, which in those days proved he was "not one of us".
Lt Col Sir Henry Norris, gained the knighthood and the rank the result of his extraordinary work in the War Office during the first world war, first in relation to sorting out recruitment so we had enough soldiers to fight the war and finally for being in charge of demobilisation after the first world war, an enormously complicated task since the UK was in part responsible for keeping the peace in France, and occupying Germany.
He was also the man who rescued Arsenal in 1910 when it was within days of going out of business. It was he who paid off the debts, chose to move Arsenal to Highbury, and who guaranteed the funds for the new ground. He also had the vision of a club ultimately owned by its supporters (an utterly radical thought which outraged the gentlemen running the other clubs) and it was he who recruited Herbert Chapman as manager.
He was also way ahead of his time seeking equal pay for women, the abolition of the maximum wage for footballers, and pensions for soldiers injured in the first world war.
These attitudes and his approach set Arsenal aside from other clubs and although the League and other club owners welcomed another strong club in north London as a bulwark against the growth of the Southern League, they were still willing to do anything to put down the upstart Norris.
The final battle between Norris and the FA came about, as can happen in such long running affairs, over something so trivial, the question of what happened to the money when Arsenal sold the reserve team bus. The answer was it went into Sir Henry's wife's account, and from there into the club's funds. The club (which at the time still owed Sir Henry a huge amount from the loans he had put in) got the money shortly after they should have done, but the cheque took a circuitous route.
Since at the time one could countersign a cheque in order to pay it into an account other than that designated on the cheque, there was nothing unusual in this. But it was seized on by the FA Commission which investigated the affair.
Which brings us to this day in Arsenal's history, as on this day
On 16 November 1927 Sir Henry Norris' legal representatives wrote to Arsenal reminding them that the FA Commission of Inquiry was not a legal body and that Sir Henry was not accused of receiving any money illicitly. On the same day the club under its new anti-Norris board lost another case in court. This involved Norris ally George Peachey, the high court ruling that the FA had no power to remove him as a director of a club that was a member of the FA.
In the face of such hostility and with such utter disregard for all he had done for the club in rescuing it from extermination in 1910, Sir Henry Norris resigned from being a director at Arsenal but was still (and indeed remained for the rest of his life) a major shareholder in Arsenal.
Eventually the FA agreed that Sir Henry was not in any way accused of taking money for his own use from the club, but rather that the club had paid him some expenses – which was an odd claim given the sums he had given to Arsenal to clear the debts in 1910, and the guarantees and loans he made over the building of Highbury.
Nevertheless the FA rubber stamped the conclusion of the enquiry that four Arsenal directors from the previous regime – Hall, Jack Humble (Arsenal's first ever chairman who led to move towards becoming a professional club), Peachey and Sir Henry – should be banned from the management of a football club.
Interestingly one of the charges Sir Henry faced was of illegally paying a player's legal costs as with the case of Jock Rutherford who was stopped from playing (and thus stopped from being paid) by the FA until a legal case he was involved in (which Rutherford won) was resolved. Sir Henry supported the player (who was found innocent of all charges) and his family so they did not starve. After the court case the FA outrageously insisted on holding a further enquiry of their own, which meant that for another three months the player could not be paid, under FA rules. Again Sir Henry paid him from his own money. For that he was again charged and found guilty!
Indeed it was only those who were grabbing control of Arsenal at the time (primarily the Hill-Wood family) who saw Sir Henry as a criminal. His knighthood and rise from no rank to Lt Colonel and the incredibly important role of overseeing demobilisation speaks volumes for how his country saw him. London itself recognised his contribution to the capital as the longest serving elected mayor of all time (a record never surpassed) and indeed Sir Henry was made Deputy Lieutenant of London – the highest honour the city could give.
And immediately after the events described above the Independent Association of Arsenal Shareholders was instituted to give a voice to the thousands of shareholders not represented on the board, who had bought shares under Norris' plan for a club owned by its fans.
15 November 1950
On 15 November 1950 Leslie Compton won his first full cap for England, having won 12 war time caps. He was the oldest player ever to win his first full cap – at the age of 38.
Leslie Compton played for Arsenal between 1930 and 1952 mainly as a centre-half, making 253 appearances and scoring 5 goals. He won a First Division title medal in 1948 and a FA Cup winners medal in 1950.
His brother Denis played for Arsenal between 1936 and 1950, mainly as an outside left, making 54 appearances and scoring 15 goals. He also won a first Division title medal in 1948 and the FA Cup winners medal in 1950.
Denis Compton CBE was born in Hendon on 23 May 1918 and died in Hendon on 23 April 1997. If we are to separate the Comptons somehow, we'd call Denis a cricketer who played football, in contrast to his brother Leslie who was a footballer who played cricket. Denis played in 78 Test Matches and played for Middlesex – his home county. He was a slow left arm bowler, and cricket reports call him one of England's most remarkable batsmen. He scored 123 centuries in first-class cricket. A stand at Lord's is name in his honour.
Denis started his football career at Nunhead in 1934/5 before moving to Arsenal, where he made his début in 1936. He also played for England in wartime matches.
So, on to his brother Leslie whose England appearance we celebrate today.
Like his brother he played cricket for Middlesex, but it was at football that he excelled. He came to Arsenal straight from Middlesex Schools, and played as an amateur in 1930 playing his first first-team game on 24 April 1932 against Aston Villa, just after turning pro.
He started as a right back, but then when George Male took that place, and Denis went back into the reserves.
His first medal came with the Charity Shield in 1938. During the war he continued to play for Arsenal and, being converted to centre forward he scored ten goals in one game against Leyton Orient.
After the war however he moved into the centre of defence. He missed a few games in 1947/8 because of his commitments to Middlesex (which must mean that Arsenal and Middlesex had a deal as to when he was available) but he played for the rest of the season as Arsenal won the First Division title and both Comptons got their league winner's medals.
Denis was then selected to play for England on 15 November 1950, at the age of 38 years and 64 days; the oldest post-war England débutante and the oldest ever outfield player to début.
Leslie retired in the summer of 1952 but stayed on for three more years as a coach and scout. His cricketing record was 272 appearances for Middlesex where he played as wicket keeper, and both brothers won the 1947 County Championship.
The Comptons are thus the only brothers ever to have won the League and County titles in football and cricket.
14 November 1886
How did Arsenal get their first fixture?
Imagine: you have just formed a football club, and you want to play another club. What do you do?
Maybe phone a local league and ask to join? Or perhaps look up the phone numbers of the clubs in that league asking if they would like to play a friendly? Or maybe do a bit of research for other teams nearby, on the internet? Or even set up your own internet page.
But supposing there were no leagues, and few other clubs around. And no internet. What then?
This was exactly the problem facing all new clubs in the late 19th century. Without Leagues to play in, without telephones and the internet, finding teams to play was tough.
But what clubs did have were specialist weekly magazines and a postal system that invariably delivered letters by the next day – and so that is what was used. Indeed on this day in 1886 a team called Eastern Wanderers did exactly this in a magazine called the Referee: they advertised for opponents.
And it was most likely this which caused some men in the Dial Square factory at the Royal Arsenal on the south bank of the Thames to set up a team to play Eastern Wanderers. Which is what they then did.
Thankfully we have proof that the game took place because on 12 December 1886 "The Referee" newspaper published the results of all the matches from the previous weekend of which it had been notified. It announced that Dial Square had beaten Eastern Wanderers by 6-0.
Without that announcement in the paper it would have been a lot harder for the now well established origins of Arsenal to be traced. Indeed thanks to the same publication we know that the club was calling itself Dial Square FC at its origins, for at the start of the following year, undoubtedly encouraged by their win in the first game, Dial Square itself was advertising for opponents.
Unfortunately, when one is relying on advertisements and reports in the media some of the background information that we might wish to see is missing: these were very functional commentaries that assumed that the readership knew about what was going on.
So for more details of the game we have to rely on notes and commentaries made at the time, and these are few and far between – and sometimes contradictory.
But thereafter we do have any bit of luck in tracing Arsenal's history, for Dial Square, being set up as part of an existent cricket club, immediately started keeping its own formal records. And although Dial Square FC quickly broke away from the cricket club and became Royal Arsenal FC, and although many of the early records have been lost over time, we have enough details that survived to know exactly how the club was formed, and the results of its games in the years before it joined the Football League.
But supposing there
13 November 1920
One hundred years ago today
The month of November 1920 saw Arsenal 16th in the league just three points above the relegation zone.
Away from the pitch on 8 November many of the senior members of the club attended a dinner given at the House of Commons hosted by Baldwin Raper, Arsenal's local MP who was a regular at Highbury and an avid fan. Sir Henry Norris, Arsenal's chairman, and other directors were all in attendance representing the board along with manager Leslie Knighton, secretary Harry John Peters and the majority of the regular first XI.
Sir Henry's speech reflected his view that Arsenal had to be seen as a business if it was to survive. He wanted the club to win trophies, but to do that it had to survive, which meant it had to make money to pay off the debts of the building of Highbury.
The following Saturday (13 November 1920 – 100 years ago today) saw a step in this direction with Blackburn and the result was an improvement: an Arsenal victory by 2-0 with 40,000 in the crowd.
It is a match that is of interest for two reasons. First, due to a very high number of injuries Arsenal's regular goalkeeper played at full back with the backup keeper playing in goal! The programme for the game spoke of no club ever having such an injury list as Arsenal.
Plus the famous Dr Paterson made his home debut. He had played for Rangers before the war, winning the League with them and playing for the Scottish League against England. After the war he had moved in with his brother in North London and looked for a club to play for as an amateur. With his brother being Arsenal's medical officer, we were the obvious choice, and so he joined.
What made Dr Paterson even more memorable in Arsenal's history was that in his memoirs, written 20 years after he left the club, Arsenal's manager of this era, Leslie Knighton, sought to explain the club's failure on the pitch at this time by the restrictions placed on him by Sir Henry Norris, saying basically no budget was available.
Knighton then states in his autobiography that he was "reduced to playing the brother in law of the club's doctor" in the squad, because no one else was available. Forgetting that the said brother in law was one of the most highly regarded footballers in the land – and indeed a notable war hero, whose work for his country at the very least, did not deserve such disrespect.
Also of interest is that the Arsenal programme for this day, is perhaps the oldest Arsenal programme in public circulation is numbered Volume IX Number 16 and costs two pence (that is 2d, which is under 1p in modern currency).
It's a four page affair and it contains the normal editorial by Gunners Mate (George Allison who went on to become our manager, and who had started writing the column in 1910). There's also a piece by Dr "Pat" of Highbury, and "Random Jottings" by the chairman of the Middlesex FA. The back page has the teams laid out in the classic formation of 2-3-5. There's also an advert for the Finsbury Park Empire, which emphasises the link between Henry Norris and the world of entertainment.
The programme also includes a whole column about the game against Blackburn which was the previous weekend, pointing out that Arsenal were unlucky not to have a penalty, and criticising the press reviews of the match of being inaccurate. At least the club in those days had the ability to speak out against the national media.
There are three headlines on the main news page, "Well done" which congratulates everyone on the Blackburn away result the previous Saturday, "A great night" which talks about the event mentioned above at the House of Commons which is called a "merry party". And finally, "The Injured". Here's what that one says:
"Illness and injuries are still playing havoc with our fighting force as you know. Hutchings and Graham were not able to play against Blackburn Rovers. I am not certain if Rutherford will be fit to turn out today but we hope so. Voysey, Cownley, Butler, North, Jewett, Hopkins, Dunn and Walden have also been out of action and Dunn, whose sprained wrist prevents him keeping goal, has been keeping fit by playing at full-back. He had a trial run in this position in a friendly match with Reading a fortnight ago and acquitted himself so well that he was in the team at full back against Clapton Orient [in the London Combination] at Highbury last Saturday. This game was considerably marred by the fog but it was possible to finish it and our juniors came out of their shell to the extent of winning by 6 goals to 2."
The result on 13 November of Arsenal 2 Blackburn Rovers 0 was seen by many football writers as indicative of their improvement since August: a good win on a pitch made treacherous by morning rain. Arsenal were now 14th.
12 November 1894
On 12 November 1894 Arsenal player David Howat had a benefit match – and rather curiously it was played against a team that was run by a leading referee of his own team. And this was not a one-off match, for Roston Bourke's XI was well known in the late 19th century.
What's more later in life Roston Bourke continued to be well known in footballing circles as he became the football correspondent of the Islington Gazette (Arsenal's local paper). On this day Arsenal beat the refs 6-2 and the game was attended by 1200 people.
Later the great, great nephew of Roston Bourke (1866-1955) got in touch with the AISA Arsenal History Society and wrote an article for us about his great great uncle. Part of that article is republished below…
After playing as a forward and half-back for Old Holloway Collegians, Arthur Roston Bourke joined the joined the ranks of referees. A newspaper at the time recorded "he was not one of those clever individuals who think themselves born referees and quite capable of taking charge of most important matches straightaway. He had two years' apprenticeship among the juniors and started at the very bottom of the ladder in 1892. In this season, however, senior clubs in the Southern League became well acquainted with the referee with a curious name."
In that year in fact he joined the London Football Association Council and was asked to organise teams of London players to oppose clubs at some distance from town – hence the formation of A. Roston Bourke's XI.
In 1893, (the year Woolwich Arsenal became a league club) the FA formed the first referees' society and Arthur Roston Bourke was appointed as Honorary Secretary. Its prime purpose was to examine the qualification of referees orally and appoint them to matches. This later became the Referees' Association and he is mentioned in the history section of their website.
Moving on, in 1896 Mr Bourke's team played against Reading at their first game at their new ground in Elm Park, Reading on 5 September.
However because A. Roston Bourke's XI was a scratch team from Holloway College and thus not registered with the Football Association, Reading were later fined £5 and suspended for playing against an unregistered team. The match was abandoned due to torrential weather; Reading were leading 7–1 when the match ended!
In 1898, during a Cup Tie between QPR and Richmond, he ordered one of the Rangers players, Sammy Brooks, off the field and was then himself subjected to a gross assault on the part of one or more of the spectators. The FA decreed that Rangers' Club Ground should be closed for two weeks and that during that period the Rangers 'should not play within a radius of seven miles of their own ground.' Sammy Brooks was also suspended for a month. (You may also recall that Woolwich Arsenal's ground was closed because of a crowd incident although Arsenal's ground was closed for six weeks, after the initial sentence of "the rest of the season" was reduced – there are more details here).
Arthur Roston Bourke was also a keen cricketer, playing at Lord's for Middlesex Colts in 1887, and worked as a schoolmaster at Holloway College, founded by his father William Roston Bourke, close to Arsenal's ground. He was secretary of Holloway College Cricket and Football Clubs and the Amateur Dramatic Society.
And as we noted above he later became a sports writer (under the name of Norseman) for the Islington Daily Gazette where he devoted a lot of energy in reporting on Arsenal, sometimes critically, but always constructively, as a life-time fan.
11 November 2001
During 1993/4 reports in many sources suggested that Osama Bin Laden was an occasional visitor to Arsenal, and a supporter of the club – particularly being seen at the European Cup-Winners' Cup campaign which of course resulted in victory.
Indeed there are reports of him buying a replica shirt for one of his sons in the club shop at Highbury.
Of course there is no verification other than the fact that the story does turn up in a number of books including several biographies of him including "Bin Laden: Behind The Mask Of Terror", by Adam Robinson.
If he was indeed at Arsenal, there was nothing that Arsenal or the forces of law and order could have done about it at the time, since Bin Laden was at that moment a citizen of Saudi Arabia and in the UK legally. He had indeed previously studied English at a course in Oxford.
Then on 11 November 2001, the BBC reported that Arsenal had barred the terrorist from Highbury. In their commentary they suggest Bin Laden favoured the Clock End. So that's all right. I was in the East at the time.
Then, as the story came out, so did the chant,
Osama, woah-woah,
Osama, woah-waoh,
He's hiding in Kabul,
He loves the Arsenal
The only problem apparently was his tendency to come out of his cave shouting "Come on you gunners".
There was a certain amount of buoyancy in the air for the 1993/4 season in that Arsenal had just completed a unique FA Cup and Football League Cup double, just two years after winning the league in 1991. And the winning wasn't over as Arsenal then went on to win the Cup Winners Cup in 1994 beating Parma.
In the Cup Double season Ian Wright was the top scorer with 30 goals. The following season he exceeded himself by being top scorer with 35 goals – his highest ever number of goals for Arsenal.
Arsenal then had three more years of waiting before winning their second League and Cup double in 1998 to give Mr Wenger his first trophies at Arsenal. He went on (as you may well recall) to win the League twice more, and the FA Cup six times more, to give him the all-time individual record of seven FA Cup wins.
As for Osama bin Laden, he was killed in Abbottabad, Pakistan, on 2 May 2011, by a United States military special operations unit in an operation code-named Operation Neptune Spear, which was ordered by President Obama and carried out in a CIA operation.
10 November 1969
On 10 November 1969 Jens Lehmann was born. Happy birthday Jens!
He played for Schalke, Milan and Borussia Dortmund before becoming the only player ever to play in every single top division game in one season without once being on the losing side.
He joined Arsenal on 25 July 2003, filling the vacancy left by David Seaman who had just left the club – just in time for the Unbeaten Season.
But more than being a member of the Unbeaten squad, Jens was the only man who played in every match of that season.
He is however remembered for his occasionally erratic style and eccentric manner, as when for example having won the league at White Hart Lane he was the only member of the squad who felt unable to come out and celebrate with the fans after the game, having made an error that led to a Tottenham goal.
But despite being the only ever-present member of the 2003/4 squad, criticisms of him always continued, and by 2004/5 he was occasionally replaced by Almumia – although errors by Almunia eventually led to Lehmann's return.
There was also endless commentary surrounding whether Lehmann and Wenger actually got on, but despite the criticism and commentary, he was man of the match in the 2005 FA Cup final which Arsenal won 5-4 on penalties, following his saving of a shot from Scholes.
He continued to play into the 2005/6 season and ensured Arsenal achieved the record for the most successive clean sheets in the Champions League (ten). However in the 2006 Champions League final he was sent off against Barcelona and eventually Arsenal lost. But he was named Champions League Goalkeeper of the Year for 2005/6 for those 853 minutes without conceding.
n 2008 Lehmann went to Stuttgart and returned to Arsenal after retiring, due to a goalkeeper injury crisis at Arsenal. With Wojciech Szczesny, Lukasz Fabianski and Vito Mannone all injured on 17 March 2011 Lehmann re-signed on a rolling contract until the end of the season and was a substitute in Arsenal's match against WBA on 19 March 2011.
He played again on 10 April 2011 in the away game at Blackpool when Almunia was injured in the warm up, making it 200 games for the club and the oldest player to play for Arsenal in the Premier League.
In the summer of 2017 he was confirmed as Arsenal's assistant coach, a post he held until Arsene Wenger left Arsenal in the summer of 2018, at which time all his backroom staff left with him. Which is a shame because it would have been so much fun to see how Jens developed over the years to come.
We wish him well, and thank him totally for the unique achievement of being omnipresent in the Unbeaten Season.
9 November 1914
November 1914: the country was at war. And yet the Football League continued for the whole season. At the start this was because of the feeling that "it would all be over by Christmas". By Christmas the feeling was "we've got this far, we might as well finish."
By 1 November 1914 the war had reached the eastern Pacific where a Royal Navy squadron was defeated by superior German forces. It was the first British naval defeat of the war losing two ships. But the war did not directly affect that many people in Britain. There was no conscription, no rationing, no air attacks.
There was however, on 3 November by a German naval raid on Yarmouth. Little damage was done to the town since shells only landed on the beach, as German ships laying mines offshore were interrupted by British destroyers. On 5 November, Britain annexed Cyprus and declared war on the Ottoman Empire, while the following day Carl Hans Lody became the first spy to be executed for treason during the War. He was shot by firing squad in the Tower of London. It was the first execution for treason on UK soil since 1747.
And so amidst this changing background, but not much change in day to day life, football did continue. On 7 November Arsenal lost 3-0 away to Birmingham in front of 15,000. But that was not the only Arsenal news for on Monday 9 Novemberit was announced that the most recent Arsenal share issue had resulted in the sale of 276 new shares had been sold to individuals.
So why were Arsenal selling shares?
It is something that most Arsenal history books ignore, largely because it goes against the standard narrative of Henry Norris the businessman crook.
In fact, the truth is that having rescued Arsenal in 1910 and built a new stadium at Highbury in 1913 using his own money, Henry Norris was now executing the third and final part of this plan, to create a club owned by the fans, not by businessmen or those with inherited wealth.
This was indeed a revolutionary model, and no one was quite sure how it would look. But Norris was also willing to look to the future. He constantly spoke out for votes for women, equal property rights for women, pensions for injured soldiers returning from the war, and state subsidized rail fares for commuters – among other radical changes.
The government were not of the same mind for the following Monday income tax was doubled, meaning that the working men were now fighting the government's war and having to pay for it as well. (Those with inherited wealth that earned interest via investments paid no tax on investments, nor on any property sold at a profit).
And not everyone was in favour of football continuing at this time however, although they supported the continuance of horse racing (for the sake of the horses). And it was this attitude that led to one of the most amusing episodes in football reporting, as the Times ordered one of its staff to attend the next Arsenal match to report on what was happening, as part of their anti-football propaganda.
Unfortunately, what the hapless reporter did not know was that the game he went to was not a League match but a reserve game played at Highbury on 21 November. His subsequent rampant, raging piece said that the crowd was tiny (which it was being a reserve match) and that there was no attempt to recruit men into the army (which there wasn't since it was a reserve match).
In fact what was happening was the Henry Norris was himself encouraging Arsenal supporters to sign up at first team games, and when they did, he set up and funded a training camp for them, where they worked until the Middlesex Regiment was ready to receive them – a long term project for which he was knighted in 1917.
His success in recruiting volunteers was such that he himself was recruited by the War Office. Starting with no rank at all, by the end of the was he had become a Lt Colonel and was put in charge of conscription when that was introduced in 1917, and at the end of the war he was in charge of overseeing demobilisation.
As for Norris' dream of selling Arsenal to its supporters, this continued until the boardroom coup of 1925 at which point he was removed from the club. The Hill-Wood clan took over, and immediately set about reversing the Norris policy of a club owned by the fans, and from here on shares were primarily bought by directors. This was the policy that allowed the club in the 21st century to be sold to the Kroenke family with no fans as shareholders at all.
8 November 2003
8 November 2003: Arsenal beat Tottenham 2-1 in the 11th league match of the Unbeaten season. The Observer in its review called it "another stuttering performance" from Arsenal. It was, you may recall, the unbeaten season. (Oh sorry, I just said that).
In fact this negativity against Arsenal was a constant theme in the press in the early parts of the unbeaten season. For example, on 31 August 2003 The Times reported the league match against Man City as containing "the worst 45 minutes [by Arsenal] that any of their fans could remember". It ended Man City 1 Arsenal 2 and was the 4th league match of the unbeaten season. I would love to know who those fans were.
Indeed even at the end of the season some of the newspaper journalists could not set their dislike of all things Arsenal aside, telling anyone interested that this was not really an unbeaten season, because Arsenal hadn't won the cups as well. And anyway it had been done before, by Preston NE. That was somewhere around the 13th century I think.
But really, what was so extraordinary during this time was the absolute inability of the media to see that Arsenal had something going for them at this time. True Arsenal had lost the Community Shield game in August against Manchester United – but that only on penalties, and that had been followed by four straight wins and a draw in the league.
Then had come the first defeat – losing 0-3 at Highbury to Inter Milan. Indeed it was as if from the start that the players knew that the league was the thing they were after, because at the end of September we could only draw with Lokomotiv Moscow away, and that was followed by a defeat to Dynamo Kiev.
Even the League Cup offered only slight respite in that we had to use penalties to be Rotherham United at home (we won the shoot out 9-8).
But all the while it was going rather well in the League.. Not every performance was magical, of course, but some were sublime, and most who were at Leeds on 1 November to see a 4-1 away victory will hold that in the memory still.
The defeat of Tottenham on this day in 2003 may not have been our finest performance but it was important – and that wasn't just because it was Tottenham. It was the start of the return of the confidence.
Beating Birmingham away 3-0 in the next match was enjoyable but not necessarily one to remember forever … were it not for the fact that it was followed by a 5-1 away win against Inter. Even the media struggled a little to knock Arsenal after that match. Yes there were still hiccups, such as a tedious goalless draw with Fulham in the next game, but slowly the recognition arose that alone among the teams in the Premier League we were unbeaten.
"Of course it won't last all season," the commentators said, and indeed they were still saying that in April, but we know what happened.
After the victory on this day however we were top of the League four points ahead of Chelsea in second and 18 points ahead of Tottenham who were undoubtedly having fun even though they were 13th just four points above relegation.
Thus far we had played 12, won nine, drawn three. Defeats would come the press told us. Going unbeaten all season was impossible.
7 November 1896
7 November 1896: Notts C 7 Arsenal 4. Only 3000 witnessed Arsenal's biggest league aggregate game thus far.
The game was part of an amazing 11 league game sequence in which 76 goals were scored – fractionally under 7 per game. The run included the 0-8 defeat to Loughboro and two games in which Arsenal scored six.
What makes the match even more interesting is that this game came in a sequence of 12 games in the League and the FA Cup in which there were at least five goals scored in every game. And in fact in the game immediate after the sequence Arsenal only let the scoring slip a little: they won 4-0.
The run started on 17 October with a 5-3 away defeat to Walsall. The next game was a 6-1 home win against Gainsborough Trinity. Then came the 7-4 defeat, followed by a 5-2 defeat.
Out of the 12 games Arsenal did however win seven including a 6-2 win on Christmas Day over Lincoln City in the league.
But at this point despite having three successive wins in which the club scored a total of 15 goals and conceded just four ("just" being an appropriate term during this run), Arsenal then lost successive league games 4-1 against Gainsborough Trinity and Darwen, before beating Chatham 4-0 in the cup.
What makes all this scoring even more extraordinary than it might already sound is the fact that at this time, the offside rule required three defensive players to be between the attacking player and the goalline at all times – even if the attacking player was nowhere near the ball.
Mind you the rules also allowed the goalkeeper to handle the ball anywhere in his own half, rather than just within the penalty area, and while most keepers tended to stay behind the posts, there are reports of some keepers occasionally running the length of their half with the ball to release it to their forwards who were making a quick dash to the opposition goal.
The only problem with this approach however was that play could be so rough at times that the keeper could readily be tripped, the ball released and then booted towards the unguarded goal.
Woolwich Arsenal came 10th out of 16 in the second division this season – their fourth in the football league division 2. In 30 games they scored 68 and conceded 70. An average of 4.6 goals being scored per game.
6 November 1976
At the end of October 1976 Arsenal found themselves having won two and lost four of the last six games. Even Norwich in 18th had a better record in that period of games. Arsenal were 13th and not in danger of relegation, but certainly nowhere near challenging for a trophy.
And strangely by being in 13th Arsenal were London's top club. QPR were 15th, Tottenham were 17th and West Ham were bottom of the 1st Division.
The talk in the media was that London clubs were not suited for football, because the players indulged themselves in London's night life, whereas life was simpler, tougher and grittier in the north, and managers were stricter and better able to control their players. London footballers were soft.
But all bad runs come to an end one way or another and Arsenal had a decent November, starting with this win over Birmingham City on 6 November. The crowds, mostly in the 20,000s, had shrunk back to the levels of Bertie Mee's latter years but with Nelson back in defence and Simpson and O'Leary re-established at centre back, things started to look up. Indeed even Macdonald scored, albeit with a penalty.
In this game on our chosen day, Gary Jones was sent off on 37 minutes when he fouled Stapleton. He'd already been booked, and seemed to have with him an I Spy Book of Fouls, as it looked as if he was going for the world record.
The penalty itself was not without incident. With Ball, the regular penalty taker, not on the pitch because of injury it looked for all the world as if no one quite knew who should take the shot – something that most certainly did not reflect well on Neill's management preparations. Then with Brady and Ross having a row over who was going to take it, Macdonald nicked the ball from both of them and set himself up to take the kick.
In the second half Nelson and Ross added to the score. But most attention came with the managerial interview afterwards in which the Birmingham manager Willie Bell said he would appeal the sending off, as the ref had let so many fouls go before, it was ludicrous to give that one. It was a novel approach, and one that, not surprisingly, did not actually result in the sending off being rescinded. But the media lapped it up and the problem was presented as Arsenal's fault!
But although Arsenal's win got some attention in the media it was Ipswich Town's move up to second in the First Division with a 7–0 thrashing of West Bromwich Albion and Tottenham Hotspur's 5–3 defeat at struggling West Ham United that got the headlines. Of Tottenham, Frank McGhee, pompously proclaimed in the Daily Mirror as "the voice of sport", wrote the headline "So Pathetic". He was referring to Tottenham, not his own writing, and for once his pomposity could be excused.
With England achieving nothing in world football since the 1966 world cup, matches were now stopped in order to allow the internationals to take place. Arsenal use the time to fix up two friendlies
12 November A'Naser 1 Arsenal 3 (Mathews, Macdonald, Radford)
15 November Dubai National Civil Service 0 Arsenal 3. (Macdonald, Rostron 2)
Arsenal returned to England to find that on 17 November 1976 England suffered a set-back in their attempt to reach the World Cup Finals being beaten 2–0 by Italy in Rome and thus the interruption to events looked to be for nought.
Indeed Arsenal were not too worried about such matters as up next was Liverpool at Highbury, and not surprisingly the crowds returned, 45,016 being in the ground for the 1-1 draw.
Arsenal ended the season in 8th, as London's top club. Tottenham ended up bottom of the league and were relegated.
5 November 1983
On 5 November 1983 Tony Adams made his league début for Arsenal in a game against Sunderland which Arsenal 1 Sunderland 2. Tony Woodcock scored – it was his eighth goal in three consecutive games.
But although we remember Woodcock it is Tony Adams who we think of more often as he was part of the "famous back four" which became legendary in the football of the era. Indeed it is said that when Arsenal Wenger joined Arsenal the one instruction everyone said to him was, "don't touch the defence".
And yet, in many ways the back four was something of a journalistic shorthand, and as so often when we find ourselves talking of Arsenal and journalists, the facts and the reality don't quite mix.
After all, was it really a back four of Adams, Bould, Winterburn and Dixon? Or was it a back five, which also included Keown? Or even a back six also including Seaman? For those players most certainly played their part.
Obviously you can pick and choose any way you want to say it, but the question I asked myself recently was, how did they come together? And I found that although I had a fair idea, I could not bring all the dates to mind, until I started looking a few things up.
Here's what I got…
| | | |
| --- | --- | --- |
| Player | Signed | Signed by… |
| Adams | Signed as a schoolboy 1980 (first game 5 November 1983) | Neil |
| Keown | Signed as a schoolboy 1980 left June 86 re-signed February 1993 | Neil, Graham |
| Winterburn | Summer 1987 | Graham |
| Dixon | January 1988 | Graham |
| Bould | Summer 1988 | Graham |
| Seaman | Summer 1990 | Graham |
So here they are… the earliest date (1980) to the last (1993, the re-signing of Keown) were 13 years apart, but if we leave schoolboy signings out of this for a moment, the actual spread of time in terms was 1983 to 1990. Seven years. Or excluding the goal keeper, 1983 to 1988 – five years. And yet the way they are talked about today one might have the impression that they were all signed at around the same time and played for a generation.
It is interesting to remember that two of these players were signed by Terry Neil, and that Graham let Keown go, and then brought him back again – something else that doesn't quite fit the narrative.
Here is another set of data that took me by surprise. And this perhaps explains why the notion of the back four, five or six has become such an enduring legend… The number of games each man played:
| | |
| --- | --- |
| Player | Games |
| Adams | 504 |
| Keown | 333 |
| Winterburn | 440 |
| Dixon | 458 |
| Bould | 267 |
| Seaman | 405 |
These are astonishing numbers, and seeing those it is no wonder that we revere these players and the back four, five or six that they created.
When one sees those numbers it is clear why these players became such a legend. Finding one or two players who play 250 games or more for the club is one thing. Finding six who all played in the defence during the same era and who all played over 250 games, that is something else. And that is why the legend of the back four lives on. It doesn't matter if it is four, or five or six, they really were part of something utterly remarkable.
4 November 2001
On this day, in 2001, Arsenal went four down in 20 minutes in the worst half at home in Arsène Wenger years. It ended Arsenal 2 Charlton 4.
So why am I mentioning this on our site that promotes all the glory of Arsenal?
Because despite this being a catastrophe this was nonetheless League match 11 of the third Double season. Which just goes to show – you can't base everything on one game – although a lot of supporters seem to like doing that.
This was the season that Sol Campbell joined Arsenal, playing his first game for us on 18 August 2001. We beat Middlesbrough away 4-0.
After that game Thierry Henry said, "I saw something today I never saw last season – we played as a team. It's the most important thing in football."
Thierry Henry, Robert Pires and two late goals from Dennis Bergkamp had got the season going against Middlesbrough who had Steve McLaren as their new manager.
This result raised some eyebrows because the previous season, Arsenal had had a poor away form losing seven matches, and failing to win a single game against any of the top 12 clubs in the league! How the press and broadcasters had loved that stat – it was quoted day after day, week after week rather like Arsenal's failure to beat the rest of the "top 6" in recent times.
In fact in 2000/1 Arsenal only won five away games – failing even to beat Bradford City who came bottom. But this double season of 2001/2 was to be the reverse.
For while in 2000/1 Arsenal lost only one and drew just three home games, in the Double season of 2001/2 the home and away results were… lost three at home, lost zero away. It was the Unbeaten Away Season.
Arsenal started their romp through the Boro defence because Pires and Henry had found out exactly how to play together. The ball was crossed to Henry, Ehiogu headed it (which simply ensured it reached Henry perfectly), Henry chested it down and volleyed it in.
Even Parlour's sending off for two yellows didn't hurt and Arsenal kept pressing. Cole was tripped by Ehiogu who was sent off, Pires scored from the spot and that was that.
Except Denis Bergkamp who came on as a sub wanted to make his mark. His first goal was from a tap in after a cross from Cole, his second was a tap in after a cross from Pires.
The team:
Seaman,
Cole, Adams, Campbell, Lauren
Vieira, Pires, Ljungberg, Parlour,
Wiltord, Henry.
Subs: Jeffers, Bergkamp, van Bronckhorst, Grimandi, Wright
As a season's opener, it all looked so fine and promising with that away form jinx of the previous season now put to bed once and for all.
Except… Arsenal don't do it by the book. In the next game we had a 1-2 home defeat to Leeds.
In fact although Arsenal went top of the league after the 5th match – a 3-1 away win over Fulham on 15 September, it wasn't until game 32 that Arsenal hit top spot for good, staying there until the end of the season. The final run involved 20 games without defeat, and 12 straight victories to end the season.
But the strangeness of that season, with its magnificent away record, were the three defeats. Not defeats against top teams but home defeats to Leeds, as noted above, and then Charlton 2-4 on this day, 4 November, and Newcastle on 18 December, 1-3.
Which really does prove the point. If you draw conclusions based on one, two or even three defeats, you might not necessarily draw the right conclusions.
3 November 1963
Today is the birthday of Ian Edward Wright MBE. We all wish Ian a very happy birthday.
Ian Wright played for Arsenal for seven years clocking up 128 league goals in 221 games. During his time with us he won the Premier League, the FA Cup, the League Cup, and the Cup Winners Cup (although he was suspended for the final). In his total career he played 581 league games, scoring 387 goals. He also got 33 caps for England.
In terms of Arsenal goalscoring Ian Wright is second in Arsenal's goalscoring list, having scored 185 league and cup goals in 288 games. His 100th goal came in his 143 game – an achievement only beaten by Ted Drake who got his 100th goal in 108 games.
Top of the list, not surprisingly, is Thierry Henry with 228 goals in 377 games – but he took 181 games to get to 100.
All told 19 players have got 100 or more goals for Arsenal – among the more recent names in that august chart we have John Radford, Robin van Persie, Dennis Bergkamp, Alan Smith, Frank Stapleton and Theo Walcott and Olivier Giroud.
The remarkable thing about Ian Wright's footballing career always seems to me that when he first tried to get a professional contract with clubs like Southend and Brighton, he failed, and so went back to paying amateur football.
Eventually he got signed as a semi-pro with Greenwich Borough and after a handful of games was seen by Crystal Palace, and then signed for them aged 21. In his second season with the club he knocked in 33 goals in all competitions as Palace were promoted.
As he got towards 100 goals for Palace he was selected for England, before coming to Arsenal in 1991, for a club record fee at the time of £2.5m
He scored a hat trick in his league debut for us (against Southampton) and another in the last match of the season, making it 31 league goals in that season including the five scored for Palace before the transfer. He was the League's top scorer and was Arsenal's top scorer for six seasons in a row.
When Arsène Wenger came to Arsenal. Wright was 33, but with the change of diet and training regime he was able to become the second highest scorer in the Premier League in 1996/7 scoring against 17 of Arsenal's 19 opponents in the League, a record for a 20 team Premier League season that was later equalled by van Persie.
He became the top scorer by scoring a hat-trick against Bolton, and memorably removed his Arsenal shirt to reveal a t-shirt bearing the logo "Just Done It" one goal too soon. But he did get the second goal in the same game, and took off the Arsenal shirt again to make "just done it" a valid claim.
He retired from playing in 2000 and later moved into punditry. He has never hidden his support for Arsenal and it is said that his shouts from the broadcasting gantry when Arsenal scored in the 2020 Cup Final in front of an empty stadium, were heard by every Arsenal player on the pitch.
2 November 1974
Arsenal 0 Wolverhampton Wanderers 0, on this day in 1974 might hardly seem a day worth commemorating in the history of Arsenal – especially when we note that the crowd was 27,572.
In the build up to the match Eddy Kelly asked for a transfer, Jimmy Rimmer asked for an assurance that Shilton wasn't going to be signed, and Arsenal managed to avoid defeat for two matches running for the first time since getting a couple of draws in September.
Thus it was not the best of times but what makes this interesting is that it was only the fourth season after winning the first double – a sign of just how quickly things can change, both in terms of going up and going down the snakes and ladders board of football.
In 1969/70 Arsenal had come 12th in the league – something we tend to ignore because we also won the Inter Cities Fairs Cup that year. 1970/1 you will of course know: the double. 1971/2 we slipped to fifth but made the Cup Final again. 1972/3 we were runners' up in the league and cup semi-finalists. It all made Arsenal look like serious contenders for trophies.
And then… 1973/4 we slipped to 10th, and 1974/5, the season of the crowd dropping into the 20,000s, Arsenal ended up 16th. One year later we were 17th and in both those seasons looked for a while to be very serious candidates for relegation. Which would have put the kibosh on AISA's 100 years in the First Division celebrations last season.
In the end we missed relegation by just four points, a horror that was only slightly lessened by the fact that Tottenham only missed relegation by one point, and Chelsea did actually drop down – along with Carlisle United.
Yet the 1974/5 season opened promisingly with a 1-0 away win at Leicester, but that was followed by a 1-0 defeat at home by Ipswich. A 4-0 win against Manchester City four days later made the horizon look a little bit more promising. But then the horror struck.
In the next ten games Arsenal got three draws and suffered seven defeats. During that spell we also went out of the League Cup – to Leicester. It really was a gruesome time, for on 19 October 1974 after a 2-0 away defeat to Tottenham, we were bottom of the League, one point behind Luton Town, and two points behind QPR and Tottenham themselves.
What made matters worse was the vision of Bertie Mee, the man who had brought us the "impossible" double, in that he adopted a vision of military discipline combined with retrenchment. He fought players over salaries, he proposed winding up the academy and just having 18 professionals on the books, and above all seemed completely unable to accept that in the modern era players were demanding to be more than club servants.
As Ray Kennedy, Charlie George and Fran McLintock all left in quick succession, the club became a shadow of its former self. Yet when Mee finally left he did so with the the knowledge that under his management the club had won more games than with any other Arsenal manager – 241.
But that was a misleading figure, because when we measure the percentage of games he won it was just 44.71% – way behind the likes of Allison, Chapman, Graham, and of course later, Arsene Wenger. He most certainly did win our first European trophy and the first Double, but he left the club with a very dispirited support on the terraces and internally in need of a complete overhaul.
Instead of the first Double being the springboard to success it turned out to be the opposite, and we would not win the first division title again for 18 years.
1 November 2003.
1 November 2003: Leeds 1 Arsenal 4. The 11th league match of the Unbeaten season. Henry got two, Pires one and Gilberto Silva finished it off on 50 minutes. The win was welcome as Arsenal had been having something of a hiccup in a season that has now become romanticised as an endless procession towards the inevitable.
After a draw in the Charity Shield, Arsenal had begun the season with four straight wins, but then the club had faltered. Thinking back it seems ludicrous, but there seriously was criticism of the club and its manager by the end of September.
A home draw with Portsmouth, a 3-0 away defeat to Inter in the Champions League, a goalless draw with Manchester United, a 3-2 home win against Newcastle, and a goalless draw against Lokomotiv Moscow, did nothing to convince the media and negativists in the fan base, that this season was going to see silverware.
Wins against Liverpool and Chelsea helped sooth the nerves somewhat, but then the troubles returned. Another Champions League defeat (this one 1-2 in Ukraine) a draw in the league with Charlton and then going to penalties to beat Rotherham 9-8 in the League Cup, nothing felt like this was to be the most magnificent season of all time.
We were certainly not top of the league although to be fair the gap between the top three of Chelsea, Arsenal and Manchester United and the rest was already after just 14 games starting to look cavernous. The Times however reported that some fans were saying that this was the worst Arsenal team they had ever seen!
But it was also amusing at the time to look down the rest of the league table and see Tottenham on 15th. After 14 games they were already 19 points behind Arsenal.
So we came to Leeds away on 1 November 2003. It was a most wonderful display of Arsenal dominance against a team that was not only struggling, but getting used to being beaten by Arsenal.
Arsenal had easily beaten Leeds at Elland Road 1-4 in 2002, before inexplicably losing 2-3 at Highbury in the penultimate game of the 2002/3 season. That game is remembered incidentally as the final defeat before the "49". This game with another 1-4 win was utterly comfortable, and indeed it was followed by a third consecutive 1-4 away win at Leeds on 1 January 2004 in the FA Cup on 4 January 2004.
There was even one more to complete the run of enjoyable results – a 5-0 win in the Premier League on 16 April 2004. That left five league games to play, and even then not that many people were seriously saying Arsenal would have a season unbeaten in the league.
Oh ye of little faith.
31 October : Arsenal reach the top of the 1st division for the first time ever.
1925/6 was Herbert Chapman's first season at Arsenal, and by the end of October there was a feeling that things were certainly on the up. Arsenal had won three and lost three of the last six – which might not sound the standard we expect now, but it was better than Arsenal had achieved under Chapman's predecessor, Leslie Knighton.
But Arsenal had lost 7-0 and 4-0, and won 5-0, and 4-0 as they approached the last game in October 1925. There had been only one narrow result, a 2-3 defeat at home by Bolton. It all seemed a little too erratic even if the multitude of goals was good fun.
The game on 31 October 1925 ended Arsenal 4 Leeds United 1. It meant that in the six games this month, Arsenal had scored 15. And they had conceded 15. 30 goals in all, compared with just a total of 10 for and against, in the same period one year before.
But it wasn't that Chapman was particularly gung-ho in terms of the way Arsenal played, and that Knighton had been much more defensively minded, that had trebled the number of goals scored in one month. Rather it was the fact of a rule change. Now, instead of three players having to be between the attacker and the goal when he received the ball in order for him to be on-side, it only had to be two.
A handful of games had been played using the new rule during the tail end of the 1924/5 season, but it was clear all teams in the League were still trying to get used the to the possibilities of the new season.
Thus October, which ended with this 4-1 win over Everton, had also included a 7-0 defeat to Sunderland, a 4-0 and 5-0 victory over West Ham and Cardiff, and two defeats – 2-3 to Bolton and 4-0 to Sheffield United.
Yet despite all this Arsenal ended October 1925 fourth in the league, four points behind Sunderland with a game (worth two points if won) behind. We were also, as it happened, equal on points with Tottenham.
As for the notion that the new off side rule would increase the number of goals, this certainly seem to be keeping its promise as on the first Saturday in November the scorelines in the First Division included Cardiff City 5 Leicester City 2 (Cardiff were in 21st position and looking likely relegation material!) along with Manchester City 2 Arsenal 5 (Man City were 20th before the game and 21st after, equal bottom on points with Burnley).
Also catching the eye in the evening papers were Tottenham Hotspur 4 West Ham 2 and West Bromwich Albion 4 Notts County 4.
In fact in November 1925 Arsenal played four and won four, scoring 16 and conceding five. The last game in that series on 28 November resulted in Arsenal beating Sunderland 2-0 and going top of the league for the first time in the history of the club.
What's more Arsenal were now only three goals behind the top scorers in the league, and had the best goal average – a good sign for the future.
It didn't last of course – a run of three consecutive defeats in January saw thoughts of the title slip away from Arsenal's grasp, but Chapman had shown in that earlier run starting on 31 October just what was possible.
30 October 2012
Reading 5 Arsenal 7
Just looking at the score from this league cup match in 2012 makes one still think there must be a misprint. So here is a video to remind you that it was true…
The article below is taken from the comments written immediately after the game by "GF60" – for the blog "Untold Arsenal."
The goals came from Walcott, Giroud, Koscielny, Waclott, Chamakh, Chakakh, Walcott. The first was scored on 45 minutes, and the last on 120 minutes. Others in the team included Emi Martinez, Francis Coquelin, Johann Djourou, Andrei Arshavin, Serge Gnabry… Six of the team got yellow cards during the course of the game.
There was no sign that such a weird game was about to come along. In the three previous games Arsenal had lost to Norwich and beaten QPR in the Premier League and lost to Schalke at home in the Champions League. Hardly title winning form, but even so, not normally a prelude to letting in five against Reading.
We had let in six goals in nine games and didn't just have the best defence in the league we had thus far let in under half the number of goals that Manchester United – the ultimate winners of the league that season had let in.
But we took the usual full complement of supporters to the game. Did any leave after 45 minutes? Probably not, because everyone was too shocked and bemused even to think about leaving.
It was however a really awful first half, as three of the outfield players had listened to one team talk, three to another, and the last three hadn't arrived in time to hear the team talk.
Reading had not won a game all season before this match… and had four poins from eight games. In those games they had scored 11 and let in 17.
Our first team had just struggled to beat bottom of the league QPR, and the injury list stretched to hte horizon. But everyone decided to have a night off. Even players like Jenkijnson who although hardly a star was always solid and consistent looked seriously out of touch.
The travelling away support did their best and actually drowned out the home crowd who looked and sounded as if they simply could not believe that this was real.
The song "We want our money back" transmuted into "We want our Arsenal back" and suddenly the two players who had shown some enthusiasm, Theo and Andrey, (Surprise, surprise) linked up to make it "only" 4-1 down at half time.
The second half started in similar fashion, Reading moving faster and thinking quicker but then Giroud and Eisfeld came on to replace Frimpong and Gnabry – yes Gnabry, the player how wowing one and all for , neither of whom had enjoyable evenings, and the fun started.
Andrey was running his socks off and having his best game for over two years, Giroud was a massive force in both his positioning and off the ball running, young Eisfeld looked sharp and intelligent and Theo was Theo without many of the irritating bits.
Even with Olly's header though it still looked as though we were going out but those 2 goals in the last minutes of normal time and (thanks Kevin Friend) the last, last second of a generous amount of added time brought the crowd what it deserved, the players the respect they'd earned and the chance to sing "4-0 and they mucked (?) it up" as opposed to having it sung at us by bar-code supporters.
The barminess continued. A Marouane goal, a Reading equalizer (how dare they?) and then another from Theo and then, did you see the blue moon?, another from Marouane which really was icing on the cake.
An unbelievable night…more surprising than that 6-3 at Anfield a couple of seasons back…. for sure I can't remember us pulling back a 4-0 deficit let alone pulling it back and winning…and for sure a 12 goal aggregate Arsenal game hasn't happened since the 1930's 6-6 draw at Leicester.
29 October 1932
Arsenal… 88 years ago. 1st division football in October 1932
On 29 October 1932 the score came in on the radio and in the evening papers: Arsenal 8 Leicester 2. Yet although it made the headlines, it was not a total surprise. After all in the previous three seasons Arsenal had won the FA Cup (their first ever major trophy), the League (scoring 127 goals and a record 66 points along the way) and then in 1932 had come runners-up in both competitions (a rarity in the era when Doubles were unknown).
The only possible worry that Arsenal might have had, and one that the press has started to play on somewhat, was that Jack Lambert, who had scored 39 1st division goals in the title-winning season of 1930/1, had scored a mere 26 last season. Shock horror, Arsenal in decline!
And ludicrous though that might sound today, in one sense the papers were right because 1931/2 was Lambert's third, but as it turned out, final season as top scorer for Arsenal. For in 1932/3 that position was taken over by Cliff Bastin, the boy wonder who had been signed from Exeter in 1929 aged 17. This season he got 33 goals.
Ahead of this game Arsenal were second in the league table, one point behind Aston Villa, and were receiving criticism in the press. They may have scored 28 goals in 11 games (more than any other club in the league) but they had let in 17, ten more than Villa. That, the newspaper men said, would be Arsenal's undoing.
Thus far Arsenal had won 9, drawn 2 and lost 1 in the league. But on this day Hulme (3), Bastin (2), Coleman (2), and Jack got the goals in front of 36,714 and for the first time in the season Arsenal hit the top of the league.
However there were worries, for when on 8 October Arsenal had played Derby County drawing 3-3 that had turned out to be the 258th and final appearance of Tom Parker – the club's first trophy winning captain. Tom had been one of Chapman's first signings in 1926.
Having played 38 games the previous season, and 41 in the championship winning season the notion of him not being in the team was a shock, but he was now 34, and Chapman was never a sentimentalist when it came to team selection. Now George Male who had come up through the ranks (joining in 1929) stepped up to the first team.
Male went on to spend half his football life with Arsenal, a time which also included two spells managing Norwich (leading them to league victory in 1933/4), and another period with Southampton.
The third match of the month was an away fixture with Blackburn who were 17th having won only one home match thus far. But Chapman's chopping and changing of the team carried on, this time Jones, who had come in at right half after the first two games, made way for Frank Hill for his debut following his transfer from Aberdeen the previous May.
The press were appalled. Yet "Tiger" Hill went on to hold the position as his own through the rest of the season, except for a period out through injury, ending up with 26 league appearances.
Thus 15 October 1932 was also George Male's first appearance as a right back v Blackburn. The story is that Male didn't believe he could play right back but a chat with Chapman convinced him he "was the best right back in the country". It turned out to be true.
In the 3-2 win Bastin, Jack and Coleman got the goals. Coleman had now played eight games and scored in seven of them. Aston Villa beat Sheffield Utd 3-0, but Huddersfield could only draw, and the feeling grew that as two years ago, this was going to be a Villa vs Arsenal season.
League match number 11 was an away match with Liverpool who were sitting mid table with two wins, two defeats and a draw thus far. The result was another 3-2 win, and another goal for Coleman; Bastin getting the other two. Aston Villa won the Birmingham derby match to keep up their challenge, although Huddersfield's 0-3 home defeat to Blackburn suggested their hopes were over.
And still the team changes continued. After two years in which it seemed Chapman could put out the same team week on week, now Roberts was out through injury and Haynes replaced him for his fifth game of the season.
At this point there was a pause as on 26 October, a day on which international matches were played (Alex James playing his final international of eight appearances for Scotland – scoring four goals for his country in those games) Arsenal played Islington Corinthians – a team that had been formed earlier in the year to raise money for local charities.
Away from football however life in England was most certainly not running smoothly as the hunger marchers began to arrive in London, and there was considerable unrest on the streets.
Football was of course seen as a great distraction from clashes between police and protesters, and the papers were duly ordered to cover the games not the civil unrest, and in this regard Arsenal obliged beating Leicester City 8-2 at Highbury on 29 October, and for the first time in the season hit the top of the league. Leicester were 20th winning only once so far in the season, having conceded 26. Arsenal were scoring as regularly as Villa (Arsenal having knocked in 28 against Villa's 25 before this match) but Villa had a far superior goal difference due to a much tighter defence.
And on this day it all went absolutely Arsenal's way, for while Highbury had its goal fest Villa went down 3-1 away to West Bromwich Albion. For the first time in the season Arsenal hit the top of the league having gone ten without defeat, eight of those games being victories.
This time there was only one change in the team – Roberts was back at centre half. Hulme 3, Bastin 2, Coleman 2, Jack got the goals in front of 36714. Indeed, it turned out to be quite a day for high scores in the first division as Sunderland also beat Bolton 7-4.
Although this was the end of the league action for the month it was not quite the end of the football for Arsenal, for having played Corinthians in the previous mid-week, Arsenal now flew to Paris for the first of two Armistice Day commemorative matches against Racing club de Paris on 31 October 1932. It finished Racing club de Paris 2 Arsenal 5. Four goals from Cliff Bastin and (of course) one from Lambert, completed the scoring in front of a crowd of 30,000.
As we can see Arsenal were under-achieving this month in terms of home crowds – due in part to the social situation in the capital mentioned above. But other clubs were responding to the awareness of what Arsenal had become, all three away games that Arsenal played in this month far exceeding the home clubs' normal gate; Blackburn more than doubling their average home crowd, Blackpool nearly so.
The league table at the end of the month looked like this…
| | | | | | | | | | |
| --- | --- | --- | --- | --- | --- | --- | --- | --- | --- |
| Pos | Team | P | W | D | L | F | A | GAv | Pts |
| 1 | Arsenal | 12 | 9 | 2 | 1 | 36 | 19 | 1.90 | 20 |
| 2 | Aston Villa | 12 | 8 | 3 | 1 | 26 | 10 | 2.60 | 19 |
| 3 | Derby County | 12 | 7 | 3 | 2 | 27 | 15 | 1.80 | 17 |
| 4 | West Bromwich Albion | 12 | 7 | 2 | 3 | 25 | 18 | 1.39 | 16 |
| 5 | Huddersfield Town | 12 | 6 | 3 | 3 | 21 | 15 | 1.40 | 15 |
| 6 | Leeds United | 12 | 5 | 5 | 2 | 15 | 11 | 1.36 | 15 |
| 7 | Portsmouth | 12 | 6 | 3 | 3 | 27 | 23 | 1.17 | 15 |
| 8 | Sheffield Wednesday | 12 | 6 | 2 | 4 | 28 | 20 | 1.40 | 14 |
| 9 | Newcastle United | 11 | 6 | 2 | 3 | 23 | 18 | 1.28 | 14 |
| 10 | Everton | 12 | 5 | 2 | 5 | 20 | 20 | 1.00 | 12 |
Finally a word about Tottenham now languishing in division 2. Having only managed two wins in the first eight games their form now improved with four wins and a draw in October, a run which saw them go 12 games undefeated in Division 2, scoring 23 goals in five games. Having started the month in 16th they concluded October in fourth. Their crowds were starting to rise too. Not to Arsenal's level of course, for when there wasn't trouble on the streets Arsenal were the best supported club in the land, but they certainly started getting bigger crowds.
28 October 1939
On 28 October 1939, Arsenal beat Clapton Orient 6-1, away from home making it 14 goals in the opening two games of the Football League South "A" Division, in front of 8000 fans. The game meant that in the opening two games of the league Leslie Compton had scored five exactly the same as his brother Dennis. Ten goals from one family, in two games. Arsenal went on to win the league.
The League was set up following the abandonment of the Football League after three fixtures due to the commencement of the 2nd world war. rsenal played in the South "C" – a league that ran from February to June, and in the Football League War Cup, (although there Arsenal were knocked out in the third round).
Arsenal played their home games during the 2nd world war at White Hart Lane as Highbury was used as an air raid defence and warning station – a reversal of what happened in the 1st world war when Tottenham played most of their home games at Highbury due to WHL being used to test out Enfield rifles.
Thus this was the second time professional football had been abandoned for the war, for the same thing happened during the 1st world war, although then, because of the general notion that "it would be all over by Christmas," the 1914/15 season continued, much to the consternation of some parts of the government, where the thought was the football would distract men from doing their duty and volunteering to serve.
At the end of the 1914/15 season the Football League did formally abandon football for the duration, but although they arranged Leagues for teams to play in, in the midlands and north of the country, the clubs in London and the south were left to sort out their own affairs.
The clubs then quickly formed the London Combination, which continued through the war years, and which then became the reserve league for teams in the south, later changing its name to the Football Combination.
During the second world war matters were arranged much more quickly, the League was abandoned and the regional leagues were up and running by the third week in October.
As with the first world war players were not allowed to be paid, and could turn out for any team they wished – which meant that servicemen who were stationed away from their club could play for a team closer to their base.
Crowds in the second world war were often small, Arsenal getting as low as 1000 for a match against Watford in February 1940, but with 15,000 turning up in March for the game against Chelsea.
Apart from winning the opening (1940) League South "A" division title in a tournament encompassing 18 games, Arsenal also won the 1941/2 London League (a 30 game tournament) scoring 108 goals all told. The highest win was 11-0 over Watford in front of 4761 in January 1942.
The Leagues tended to change their arrangements and names year by year through the war, and in 1943 the Football League South was won by Arsenal.
Various cup competitions were organised each year and although Arsenal reached several finals the club didn't win any knock-out silverware during the second world war.
With the war against Japan in the second world war not ending until September 1945, there was felt to be no time to organise the Football League for the 1945/6 season, although the FA Cup was played with matches competed for on a home and away basis.
It was a poor season for Arsenal as we went out in the third round of the cup, and finished 11th in the Football League South.
George Allison had basically run Arsenal on his own during the war, operating out of a single room in Tottenham's ground, and tried to resign at the end of the final war time season, but the directors persuaded him to stay on until Tom Whittaker was able to take up the reigns as the new manager.
Allison by then was exhausted and 1946/7 was a disaster for Arsenal as the club came 13th in Division One, the lowest position since Chapman's 1929/30 season when the club won the FA Cup for the first time. Allison stood down at the end of 1946/7, taking a well-earned retirement, having been involved with the club since 1910, when he started writing the Woolwich Arsenal programmes.
His autobiography, "Allison Calling" was published within a week of that of Leslie Knighton, Arsenal's first manager after the 1st world war. The two books gave a totally different account of Sir Henry Norris, who ran the club from 1910 to 1927. Subsequent research reveals that Allison's was the accurate tale, Knighton's a work of fantasy. But it was Knighton's book that was believed, following its serialisation in a sunday newspaper.
27 October 1919
On this day in 1919 Tom Whittaker joined Arsenal from the army.
Not only is 27 October 1919 a date that most Arsenal fans will be utterly aware of, but I suspect it is more than likely that very few Arsenal fans today will be particularly aware of Tom Whittaker's involvement with the club. There is no statue to him, no picture of him at the ground (as far as I know – although club level might have something about him tucked away in one of their bars) and nothing to commemorate a man who was phenomenally important to Arsenal.
In short having joined Arsenal on this day 101 years ago Tom Whittaker went on to become a first team player, was the club trainer under Chapman, trainer of the England squad, Arsenal coach and ultimately Arsenal manager in which role he equalled Chapman and Allison's trophy record of two league titles and one FA Cup triumph.
What's more, he was involved in revolutionising the medical treatment of players, as well as highlighting the appalling way in which the FA treated players who were injured while playing for their country.
Indeed, his winning of the League for the first time was chosen by the AISA Arsenal History Society of one of the ten great iconic moments in the history of the club.
So how can we possibly do justice to this colossus of a man in one article? It's hard but here is the summary…
Having played for Arsenal since 1919 it was during a tour of Australia with an FA side that in a match in Wollongong he broke his knee cap and had to stop playing. The FA offered miserly compensation, and Arsenal, under Sir Henry Norris, criticised the FA vehemently in the club programme and newspapers. The vehemence of Norris' attack shocked the FA – but they did ultimately offer more.
Tom Whittaker moved from Arsenal's team to the coaching staff, and having learned of physiotherapy during his treatment in hospital, he saw the possibilities of applying it to footballers, and became the first team trainer under Chapman in 1927. In the years that followed he transformed the training and physio approach of the club.
After Chapman's death mid-season, Joe Shaw, the reserve team coach took over the first team, with Whittaker at his side, as Arsenal won the League once more. When George Allison became manager, Whittaker being the liaison between the manager and the players. During the third of the three successive championships under three different managers in the 1930s he was also appointed as the trainer of the England team.
He served his country with honour in the second world war and was rewarded for this service as a Squadron Leader on D Day with an MBE. I believe he was the first Arsenal player to get such a high honour.
And then upon Allison's retirement, in 1947, Tom Whittaker became the new manager and won the league in his first season.
In the initial post war season Arsenal were less than average, finishing 13th in the 1946/7 season. The only rays of light were the two sensational goal scorers – Reg Lewis with 29 from 28 games and the ageing Ronnie Rooke (who came in on an exchange deal with Fulham) getting 21 from 24.
That season, Arsenal were 16 points off the top and 16 points away from relegation: safe but going nowhere. In the cup we were knocked out by Chelsea in the third round.
Then back came Tom – no management experience but a career at Arsenal as player and trainer, and the man who had worked under Chapman and Allison.
In 1947, his first season as manager, Arsenal went the first 17 games without a defeat, and only suffered three defeats all season.
Arsenal won the league with four matches to go – and only a poor run in those last games made the league table look like it was more of a close run thing. Indeed after a 7-0 trouncing of Middlesbrough on 26 March we only won one in eight, before rounding off the season rather nicely with an 8-0 home victory over Grimsby.
By the time that the title had been secured only 18 players had been used, at the time the fewest ever required for a title-winning team in the first division.
Overall Reg Lewis scored 14 out of 28 games while Ronnie Rooke scored 33 out of 42. Ronnie was the league's top scorer – aged 36.
For Tom Whittaker it must have been a staggering triumph. An established player whose career came to a sudden halt in a meaningless match in Australia, who rebuilt his world as a physio, gained such a significant honour for his service to the kingdom in the war, and then in his first year as manager, went on to win the league in such a fashion.
In all Whittaker won the League twice and the FA Cup once, exactly the same as Chapman and Allison, but eventually the pressure proved too much for him, and he passed away while still manager, on 24 October 1956 aged just 58. The next time Arsenal won anything of note was 1971, when the first Double was achieved.
26 October 1863
Arsenal and the beginning of football
You may well have heard the tale about a youngster called William Webb Ellis picking up the ball during a football match and running with it, thus creating rugby. That is supposed to have happened in 1823.
The problem is football (in terms of a game in which the ball is not picked up except by the keeper – the clue is in the name "foot" and "ball") didn't exist in 1823.
Yes there had been a variety of games which could be called "football" in England since the 19th century, but it wasn't really a game with a set of agreed rules.
By the time the rules of football came to be codified, numerous different versions of the game existed each with their own rules. There were the Cambridge Rules, the Sheffield Rules, and many others similarly named, each describing a game when holding the ball and running with it were not allowed. But apart from that notion of "ball" and "foot" they didn't have that much in common with the game as it was played when the Football League started in 1888.
The first serious attempt to set up the rules of football came in 1862 when the then famous headteacher of Uppingham School in the Midlands, Edward Thring, drew up a new set of rules for something that was quite akin to football.
Then on 26 October 1863 ten London clubs met together at the Freemason's Tavern to take those rules and evolve them into something that they could all agree on – a game played without handling the ball.
The man behind this move was Ebenezer Cobb Morley. He was a founding member of the Football Association in 1863. In 1862, as captain of Barnes, he had written to Bell's Life newspaper proposing the creation of a set of rules, and later became the first secretary of the Football Association. He also drew up the first set of rules and played in the first modern style football match in 1863. It was a goalless draw.
Matters progressed quickly, interest grew and in 1872 the first FA Cup final was held, with 2000 in attendance.
However it was not until 1877 that a unification occurred between two widely used different sets of rules: the London Rules and the Sheffield Rules, and by 1883 some clubs in the north of England had adopted these rules – and indeed started to pay players. The FA tried to stop this but eventually gave in.
Given the growth of interest in the newly codified football it was not surprising that when on 4 October 1886 the members of Dial Square Cricket Club held their end of season night out at the Prince of Wales Public House, Plumstead Common, that the idea arose of a football team being formed. The club became known as Dial Square FC
On 14 November Eastern Wanderers FC (a team formed the year before) posted an advertisement in "The Referee" newspaper asking for teams to play them on certain dates – including 11 December. This was indeed a common approach for clubs at the time, there being no leagues to play in – any club interested would reply by post (Royal Mail have been established almost 250 years earlier) and the date and location would be agreed.
This game was played on the Isle of Dogs and Dial Square won. It was in fact the only game Dial Square FC played, for by the time their next match came around they were known as Royal Arsenal, and thenceforth played a variety of friendlies.
Two years later the Football League was established by 12 professional clubs from the northwest and midlands. Royal Arsenal were not involved, but over the next few years their status grew. The club became professional in 1891 and joined the Football League Division 2 in 1893.
25 October 1969
Sammy Nelson: made his Arsenal debut on this day in 1969
On 25 October 1969 Sammy Nelson made his debut in a 0-0 draw with Ipswich. He went on to play 245 league games for the club plus 10 appearances as a sub, and scored 10 league goals.
His misfortune with Arsenal was to play at a time when the team were not a trophy winning club and his despite his great quality as a player he only one two trophies with us – the Youth Cup in 1966 and the FA Cup in 1979.
However although he may not hold this as a prime memory of his Arsenal career in, 2013 he kindly attended the AISA Arsenal History Society social event at the House of Commons as a guest speaker, and I have to say I was impressed. I've not heard him speak before and he was entertaining and lucid, and it was a pleasure to see him again. Anything you read about Sammy will tell you he has quite a sense of humour, and some of the stories he told us (which I wouldn't like to repeat in print) certainly showed that to be true.
Sammy was born on April 1st 1949 in Belfast, and he joined Arsenal on his 17th birthday in 1966, right at the end of the Billy Wright era, which gave him two April 1 anniversaries. Surely that is a bit unfair for any player.
Soon after he joined, Arsenal changed manager, and the new man, Bertie Mee, retained Sammy Nelson to play in the reserves, initially on the left wing, then later at left back.
He made his first team debut on 25 October 1969 playing at left back. Bob McNab had been injured in the previous game and substituted – but he was back after missing just one match, so Sammy had to wait until December 6 for his second game – which like the first ended in a draw. In all he made four appearances in the league and he played in the drawn home game with Blackpool in the FA Cup 3rd round.
In 1970/71 he only made two starts in the league, and was a sub twice but he also played once as centre forward for Arsenal in a 0-0 draw in the league cup. So he was with us for the Double season, but didn't play enough games to get a medal.
It was injuries to Bob McNab in 1971/2 that gave him more of a chance and he played 24 games and scored one goal. He also played six FA Cup games, but didn't make the final. He was however by now playing for Northern Ireland and won 51 caps through his career.
The situation of Nelson only playing when McNab was not, continued until 1975/6 when McNab left, and Sammy became the first choice in the position, playing 36 league games that season.
He also played in the three FA Cup finals (1978, 1979 and 1980) and the Cup Winners' Cup final against Valencia.
He was finally displaced from the first team in 1980 by Kenny Sansom, and he left for Brighton, having played 339 league games, scoring 12 goals.
Amazingly though that was not the end of the highlights for him, as he played in the Manchester United v Brighton Cup final of 1983.
After retirement he went on to be a coach at Brighton, before moving into insurance and working on the Legends Tour at the Emirates.
24 October 1938
On 24 October 1936, The East Stand, Highbury opened for the game against Grimsby. It had cost the club £130,000; less than the weekly wage of a player by 2020! With the West Stand opened three years earlier, the great vision of Sir Henry Norris, who had moved Arsenal from Plumstead to Highbury in 1913 was completed, although sadly he had passed away and did not see his dream fulfilled.
But despite Arsenal now forever known as the team of the 1930s, by the time the stand was opened it was felt that Arsenal had problems with their squad. The club had won the league four times between 1931 and 1935 and in the one season when they missed out, they had come runners' up in both the League and the FA Cup.
But the media had turned on Arsenal's manager George Allison, who was accused of endlessly chopping and changing the team. At the heart of the matter was the problem of away form with the club having just one draw (goalless) and two defeats thus far in the season away from home.
The newspapers noted, repeatedly that all the teams that had risen to the top had faded just as quickly: Sheffield Wednesday, Aston Villa, Everton, and even last season's runaway champions Sunderland had not maintained their dominance. Arsenal had been at the top longer than others, but now their demise was excitedly predicted by journalists at large.
An away defeat on 3 October to Man U who were 17th prior to the match amplified the concerns as for the fourth away match running Arsenal failed to score. Indeed Arsenal's last away win was on March 4. Since then Arsenal had now won 0, drawn 3 and lost 7 of their last 10 away games.
Then on 4 October the nation was appalled to receive the news of the Battle of Cable Street between Oswald Mosley's British Union of Fascists who dressed in uniforms that were based on those of the Blackshirts, and anti-fascist demonstrators. The following day the Jarrow March began with 207 miners marching to London in protest against poverty and unemployment.
An away draw with Sheffield Wednesday left Arsenal remained 17th in the league and for their next game were facing newly promoted Charlton. Arsenal got their first away goals in a 2-0 win.
Elsewhere the UK's Prime minister Stanley Baldwin chose to confront King Edward VIII about his relationship with the married (but soon to be divorced) Wallis Simpson. The nation was agog.
And so we get to 24 October 1936 as the East Stand was opened for game against Grimsby. It had cost £130,000 and with the West Stand having opened three years earlier it completed the building of a stadium fit for the team of the 1930s. The game ended goalless.
After that Arsenal did get an away win, against Liverpool but by the end of the month Arsenal had sunk to 17th, their lowest position since 8 March 1930 when they were 19th.
The boo-boys, as Chapman had labelled them, were out in force, and the newspapers were clear the glory days of Arsenal were over. But in writing off Arsenal the journalists were premature.
Arsenal did recover and came 6th in the League, but more importantly won the FA Cup for the second time. The following season they came third in the league and then in 1937/8 Arsenal won the League for the fifth time in eight years. Highbury, as ever, remained full.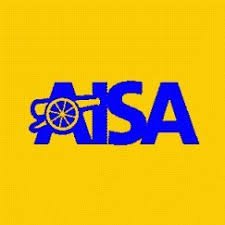 23 October 1994
On 23 October 1994, Freddie Ljungberg made his debut for Halmstads – the start of his senior footballing career.
In all he played 79 games for the team before moving to Arsenal in 1998. As such he was one of Mr Wenger's early appointments, and the story quickly circulated that the manager signed Freddie without having seen him play.
Given the number of matches the manager was reported as watching, it seems very unlikely indeed, but these were the days when the media was still finding it very hard to accept the notion that English clubs could be successful in using foreign players or foreign managers. Indeed there was doubt expressed in the media that the fans would accept "this influx of foreigners". But as it turned out, with Freddie there was never any doubt. His enthusiasm was always there for everyone to see. Changing the colour of his hair just endeared him to all of us even more.
Having played 79 games for Halmstad Freddie made 216 appearances for Arsenal before having a final season in English football as a player with West Ham, by then having won two League titles and three FA Cup winners' medals.
In June 2018, it had been reported that Freddie would return to the club as the under-23 coach – and certainly those of us who saw him at under 23 games would all testify that he really did enjoy his time with the younger players. Watching him before the game he was all smiles, and always with a moment to have his picture taken with the fans who turned up to watch the team.
And then on 5 June 2019, Freddie was promoted to Arsenal's first-team coaching squad undoubtedly as a reward for his work with the under 23s. Although this move took much of the media by surprise, that was generally because they tended not to look at matters European, but had they done they might have noted that having been Arsenal's under 15s manager for a year, Freddie had become assistant manager of Wolfsburg before joining the under 23s. He already had experience.
But even then, no one expected him to become the "interim head coach" as he was called within five months, yet that is what happened on 29 November when Unai Emery was dismissed.
Freddie himself said he was working "on a game-by-game basis" and he must have realised he had no chance of keeping the job as the results failed to go his way. He achieved just the one win (beating West Ham) and beyond that he oversaw three draws and two defeats before Mikel Arteta was appointed – the man it seems Arsenal had wanted all along.
On 22 August 2020 it was announced that Freddie Ljungberg was leaving Arsenal to pursue his career somewhere else.
Quite where we don't yet know, but given that he has worked consistently in management at different levels since retiring as a player, it surely must be in football. And it surely is not impossible that we might one day see him back on the touch line working for Arsenal.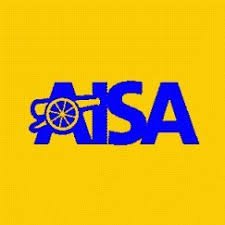 22 October 1949
On 22 October 1949 Arsène Wenger was born. Happy birthday Mr Wenger.
He went on to become Arsenal's first permanent non-British manager, the club's longest serving manager, the Arsenal manager who won the most trophies, the manager with the highest win rate for Arsenal, the record holder for FA Cup wins, and the Arsenal manager who delivered the Unbeaten Season.
His was the 25th appointment of a manager at Arsenal, although Mr Wenger wasn't the 25th manager. Quite how many managers we actually had before Mr Wenger is not known, not least because between March and April 1898 Arsenal had someone in charge of picking the team – it is just that we don't know who it was. Maybe that person changed with each match – maybe there was a committee, as there was prior to 1897. There are simply no records to let us know.
What we can say for sure Mr Wenger is one of just 14 men who have managed Arsenal for over 100 games. He is also one of only two men who managed Arsenal for over 500 games (the other was Bertie Mee).
And he was the only man who managed over 1000 games. In fact his total was 1,235 competitive first team games. During this time, as I am sure you know, he won the FA Cup seven times, a record for any manager (even those from the early days when only a handful of clubs participated), and the League three times. Two of those League titles were Doubles, and the third was the Unbeaten Season. He also won the Community Shield / Charity Shield in seven of the ten seasons that we contested it under him.
Under Mr Wenger's tutelage Arsenal won 57.25% of their games, more than any other long-term manager. Of the other managers who managed over 100 games for Arsenal only Harry Bradshaw, (who managed Arsenal between 1899 and 1904) gained a higher percentage – helped a little perhaps by the fact that Arsenal were in the second division at the time. Arsenal finished second in 1904 and won promotion to the First Division, for the first time in the club's history. Eighteen of the twenty Arsenal players in the squad had been Bradshaw's signings.
In fact the only men to win a higher percentage of their games were Jo Shaw (who took over managing the club after Herbert Chapman suddenly died, and managed the 23 games remaining the season), Mikel Arteta (who took over from Mr Emery), the unknown manager who took control of the club for eight games at the end of the 1897/8 season, and Pat Rice, who managed Arsenal for four games in September 1996, while we were waiting for Mr Wenger to arrive.
Arsenal's list of managers however also includes two other "oddities" if we may call them that. Between August 1893 and May 1897 Arsenal had no manager at all and were run by a committee – which must have made team selection fun. They selected the team for 118 League games and had a percentage win rate of 44.92% which was in fact better than Bertie Mee, our first double winning manager.
And then there was George Morrell who on 13 April 1915 simply upped sticks and left the club seemingly without telling anyone, before turning up as manager of Third Lanark in Scotland.
Overall Mr Wenger won 707 of the games he oversaw drew 280 and lost 248. 2,156 goals were scored during his reign and 1,147 conceded, giving the average score in a match under Wenger as 1.74 for Arsenal and 0.93 against.
We all wish Mr Wenger a very happy birthday.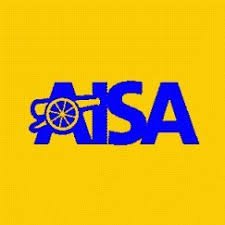 21 October 1922
======================
By Tony Attwood; AISA Arsenal History Society
1922/3 was Arsenal's third season at Highbury, and their third season back in the first division after the league was expanded at the end of the first world war.
However under the management of Leslie Knighton the club was stuttering just above the two relegation places.
The table had a very crunched up look – for although Arsenal were three points off the bottom they were also three points off the top, something that was more likely to happen under the two points for a win, one for a draw system, with goal average not goal difference separating teams on the same number of points).
Meanwhile Arsenal's chairman Sir Henry Norris, the man who had rescued the club from bankruptcy in 1910, and who had become an MP as well as rising from being a man with no connection with the army to the man who organised conscription, and who achieved the rank of Lt Colonel by the end of the war, seemed to be pulling away from matters that distracted him from Arsenal. He was known to be having disagreements with his local political party and now announced that he would not stand again for Parliament. It suggested he would have more time for Arsenal – and so it certainly turned out to be.
Indeed he needed time because he and the rest of the Arsenal board had just been summoned to the FA headquarters, to give evidence to an FA Commission of Inquiry into the game played at White Hart Lane on 23 September wherein disputes between players on the pitch were said to have reached a dangerous level.
Also in the build up to the match on 21 October Arsenal broke off league proceedings to play a friendly against Southend, something that was becoming a bit of a habit. Earlier games had been organised to help raise money for the local hospital, and I suspect this was the same, although I don't have confirmation of this. Arsenal put out a mix of first team regulars and reserve players and won the game 1-0. No crowd figure is recorded.
Arsenal might have been looking forward to the return match on 14 October, and might have been rather concerned at half time to be 0-2 down, but they were not expecting a second half from hell which is what they got. Ultimately they lost 0-7. It was the second time in the first division Arsenal had conceded seven – the last being on 2 October 1909 to Blackburn Rovers – again when having won the previous game.
The result meant that Arsenal were not only back to 18th in the table, they now had the worst defence in the league, having conceded 28 goals.
The game saw injuries to Voysey and Young. Norseman writing in the local paper stated, "Someone will have to suffer for this, and the sooner the better". I suspect he meant the manager, but he was not to get his wish – at least not for quite a while.
Only two players from that match were now kept on to play a friendly against Southampton (last season's champions of the newly form 3rd Division South), on 16 October – Rutherford and White. And I suspect the manager and players must have been wondering what lay ahead when they went into the half time break 1-0 down. But both those regulars scored two goals in the second half as Arsenal ran out winners 5-3. The game also saw Bob John get a match, as he edged ever closer to the start of what was to be his magnificent first team career with Arsenal.
Meanwhile, in events away from football, on 17 October the first hunger march set out from Glasgow heading for London – which had a major impact on politicians who seriously feared a civil uprising. The following day on 18 October the BBC was formed, and on 19 October the coalition government resigned over the Chanak Crisis in relation to Turkey.
Meanwhile a political crisis was brewing. Following the cessation of the 1st World War in 1918, Britain and France still held military positions in the Dardanelles and war between the allies and Turkey over the division of land between Turkey and Greece always seemed possible. However Canada, France and Italy refused to back military action when Parliament pushed for it following a new Turkish advance, as did the most senior British military commander, and there was a clear feeling in Britain that there was no taste for war. On the other hand the Liberal PM David Lloyd George and Winston Churchill, whose Liberal party were the minority party in a coalition government, called for war.
As Arsenal's chairman, Sir Henry Norris, was leaving Parliament he had no involvement in the debates. Instead he fulfilled a promise to go to the Finsbury Empire (just along the road from Arsenal close to Finsbury Park Underground station), to attend, (with other well known local dignitaries) a performance in aid of the British Legion.
Meanwhile a number of Conservative members of the coalition cabinet resigned and Lloyd George was forced to go to Buckingham Palace to resign as Prime Minister, which would cause an immediate general election. King George V was forced to break away from social events at Sandringham (well over 100 miles from Buckingham Palace) to accept the resignation. When the king finally got there, the government fell, a general election was called and the king could get on his train and go back to Norfolk.
Arsenal went on to lose their last two games of the month and as October 1921 ended the Reds were two points away from the bottom two places but with a worse goal average than anyone else. Two clubs would be relegated at the end of the season. Here was table on 31 October 1921
| Pos | Team | P | W | D | L | F | A | GAv | Pts |
| --- | --- | --- | --- | --- | --- | --- | --- | --- | --- |
| 1 | Liverpool | 12 | 8 | 0 | 4 | 30 | 15 | 2.000 | 16 |
| 2 | Sunderland | 12 | 6 | 4 | 2 | 22 | 16 | 1.375 | 16 |
| 3 | Middlesbrough | 12 | 5 | 5 | 2 | 21 | 14 | 1.500 | 15 |
| 4 | Manchester City | 12 | 6 | 3 | 3 | 16 | 16 | 1.000 | 15 |
| 5 | Burnley | 12 | 6 | 2 | 4 | 20 | 12 | 1.667 | 14 |
| 6 | Chelsea | 12 | 5 | 4 | 3 | 17 | 13 | 1.308 | 14 |
| 7 | Nottingham Forest | 13 | 5 | 4 | 4 | 14 | 13 | 1.077 | 14 |
| 8 | Newcastle United | 12 | 5 | 3 | 4 | 15 | 11 | 1.364 | 13 |
| 9 | Huddersfield Town | 12 | 5 | 3 | 4 | 15 | 13 | 1.154 | 13 |
| 10 | Bolton Wanderers | 13 | 5 | 3 | 5 | 18 | 19 | 0.947 | 13 |
| 11 | West Bromwich Albion | 12 | 5 | 2 | 5 | 23 | 16 | 1.438 | 12 |
| 12 | Blackburn Rovers | 12 | 4 | 4 | 4 | 19 | 18 | 1.056 | 12 |
| 13 | Birmingham City | 13 | 4 | 4 | 5 | 11 | 12 | 0.917 | 12 |
| 14 | Aston Villa | 12 | 5 | 2 | 5 | 17 | 21 | 0.810 | 12 |
| 15 | Sheffield United | 13 | 4 | 4 | 5 | 12 | 16 | 0.750 | 12 |
| 16 | Tottenham Hotspur | 11 | 5 | 1 | 5 | 16 | 18 | 0.889 | 11 |
| 17 | Everton | 11 | 5 | 0 | 6 | 17 | 22 | 0.773 | 10 |
| 18 | Oldham Athletic | 12 | 4 | 2 | 6 | 15 | 20 | 0.750 | 10 |
| 19 | Arsenal | 13 | 4 | 2 | 7 | 16 | 31 | 0.516 | 10 |
| 20 | Cardiff City | 12 | 4 | 1 | 7 | 22 | 22 | 1.000 | 9 |
| 21 | Preston North End | 12 | 2 | 4 | 6 | 14 | 24 | 0.583 | 8 |
| 22 | Stoke | 13 | 2 | 3 | 8 | 15 | 23 | 0.652 | 7 |
You can see all today's Arsenal anniversaries by clicking on the button on our home page and on the AISA Arsenal History Society site The anniversaries for the day are put on the site at around 9.30am London time, along with a video showing one of the memorable Arsenal games from this day.