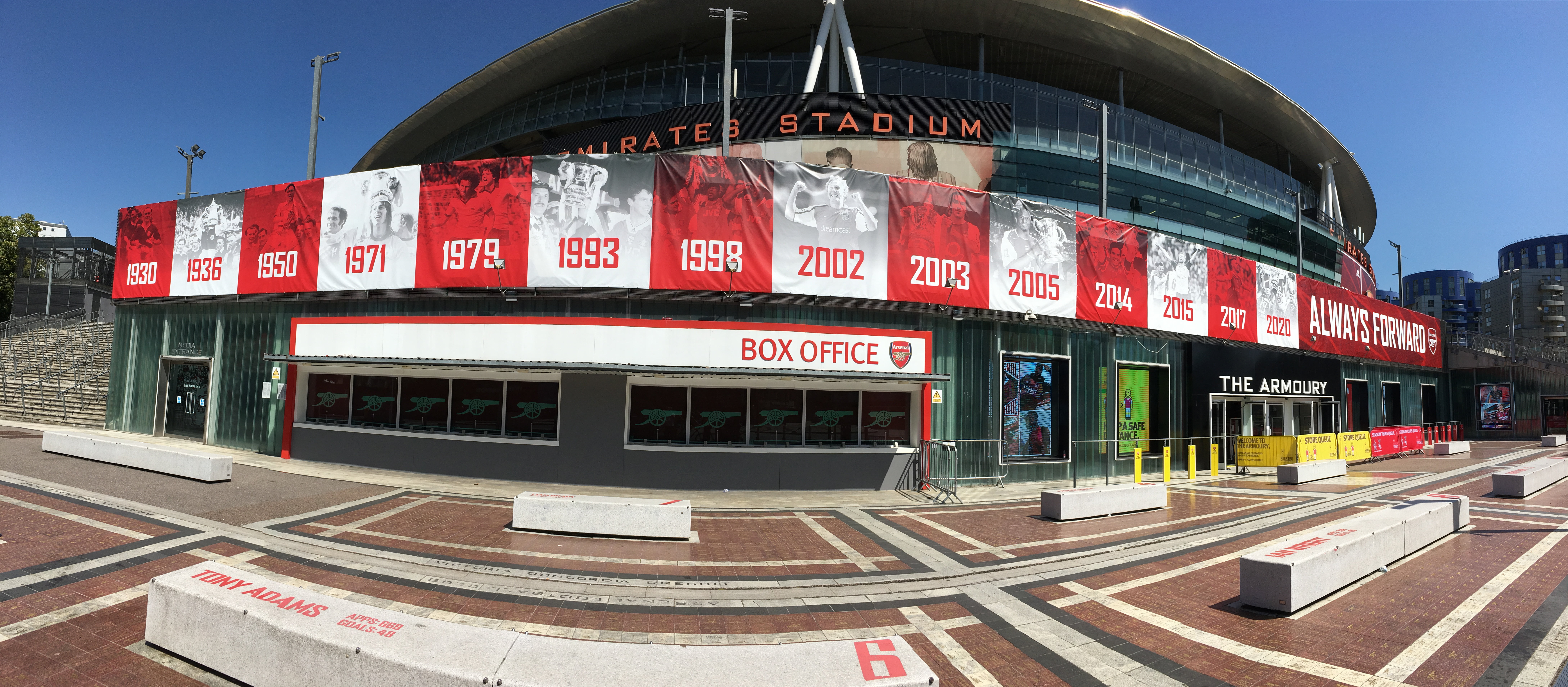 Arsenal's history as it happened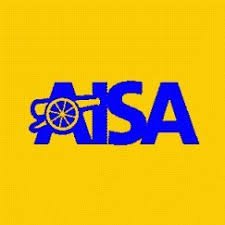 26 November 1995
On 26 November 1995 Arsenal played out a dire goalless draw at home to Blackburn.  A very disappointing result given that we had just beaten Sheffield Wednesday 4-2.  Mind you the result before that was a 2-1 away defeat to Tottenham so perhaps we shouldn't have been too surprised.
This was the season under the management of Bruce Rioch, and during this particular part of the season Arsenal won just four games in 15, and were very much a mid-table looking team.  Yet the players were of a calibre that pretty much one anyone around at that time will remember – Seaman and the famous back four, plus Platt, Wright, Merson, and Bergkamp.  Yet somehow it just didn't seem to fire.   Was Dennis worth the transfer fee?  Sometimes most certainly but not everyone was sure, all of the time.
And there was clearly discontent. Ian Wright was asked to play on the wing, and as a result then asked for a transfer. Dennis seemed to be firing on one cylinder and by and large kept his head down.
But worse, there was a feeling of drift and decline that seemed to be around Highbury. In 1989 we had that most memorable of league titles won at Anfield, in 1991 we won it again in the era when the League suddenly decided that it had the power to deduct two points for argy-bargy – but only if Arsenal were on the pitch. In 1993 we were the first ever team to win the Cup Double, and the following season we won the Cup winners Cup.
But then in 1994/5 we came 12th as George Graham was sacked for financial doings, (later to return as Tottenham manager of all things), so along came Rioch.
He took us back up to 5th, and the semi-final of the League cup, but going out in the 3rd round of the FA Cup to Sheffield United was not what we were used to after all the Cup Winners' Cup and Cup Double stuff.
It is hard to describe the atmosphere at that time, but I recall it as almost resigned, sometimes even sullen, as if we couldn't believe that the excitement was over and demanded that the players do their stuff before we would deign to rouse ourselves to make a noise.
But of course it is never over until… well you know. Because on 4 May 1996 we stood fifth in the league ahead of the final game of the season.  That fifth position was enough to get us into Europe the following season, but a slip up in the one game left meant that the last Euro sport could let any one of Tottenham, Everton or Blackburn instead of Arsenal.
Ahead of that final game Tottenham and Arsenal were both on 60 points so a better result for them in the last match would lift them over us. (Their goal difference was four worse than ours, and they had scored more than we had so a 6-0 win to them if we only won 1-0 would give them the European position – but that seemed rather unlikely).
But Everton and Blackburn were also close, and if both Arsenal and Tottenham lost in the last game and either of those clubs made it, again we'd miss out on Europe.
And for a while, everything looked to be going wrong. Bolton took the lead on 76 minutes and depression roared its way around Highbury (if depression can roar, but I certainly recall there being a lot of noise, and not all of it was that pleasant). But then Platt scored on 82 minutes and our Dennis got the winner just two minutes later, and inside the old ground it was as if we had just won the League at Liverpool all over again.
Of course we had no idea our manager, having got us into Europe, was then going to find he had been sacked as his reward, nor that we were then going to bring in a totally unknown man in his place.  And as Tony Adams famously said, "He's French, what does he know about English football?"
As it turned out, Mr Wenger knew quite a lot.  As for Bruce Rioch he became assistant manager at QPR before doing a couple of years at Norwich, a year at Wigan and then time with a couple of Danish clubs, before calling it a day in 2008. But I don't think we noticed.
25 November 2003
25 November 2003: Internazionale 1 Arsenal 5 in the Champions League. Henry (2) Ljungberg, Edu, Pires each scored in one of the most memorable Arsenal nights in Europe.
It was called "One of Arsenal's most mature performances" producing what was said to be "one of the greatest results in their history." As a result of it Arsenal knew that they would qualify for the group stages of the Champions League if they beat Lokomotiv Moscow at Highbury in the next game.
Indeed Arsenal not only qualified but won the group phase by two points. But it was tight: Arsenal ended with 10 points, Lokomotiv Mowcow with 8, Inter with 8 and Dynamo Kyiv had 7 points.
The match is well remembered for its score, but it should also be noted that Arsenal were lacking several players for the game. Players now regarded as "make-weight" like Cygan were there, and played a central part in the game. And we had Thierry Henry who at this time was in his pomp.
For the journalists with Arsenal having lost the opening group game 0-3 to Inter at home, nerves were the dominant issue of the day. But Thierry was not doing with that. He scored the first and laid on the second, before running, on 85 minutes, from the halfway line to beat Javier Zanetti twice on the way to getting his third.
Henry assisted as he set up Edu before Robert Pires and Jérémie Aliadière (on as a sub) really did it for the holders of the Champions League trophy.
Inter did in fact draw level after the first Arsenal goal through Christian Vieri – and they must have thought at that moment that they could come good given that the centre of the Arsenal defence was being organised by the aforementioned Pascal Cygan, and in goal we had the oft criticised Jens Lehmann. Both were the subject of appalling negative tirades in the English media at the time, but both played superbly, as of course did Sol Campbell – all the more necessary given that we did not have Vieira playing.
Indeed it was Cygan who started it off for the second goal, intercepting a pass and finding Henry on the left (where else?), who in turn found Freddie Ljungberg.
The story of the night was simple:

25 mins: Henry's side-footer gives Arsenal the lead 33 mins: Inter equalise after Vieri's shot is deflected past Lehmann 49 mins: Ljungberg puts Arsenal back in front from Henry's cross 81 mins: Henry's solo special gives them a two-goal cushion 87 mins: Arsenal pile forward and Edu slots home the fourth Jen Lehmann.
Arsenal: Lehmann, Cole, Campbell, Toure, Cygan, Ljungberg, Parlour, Edu, Pires, Kanu (Silva 73), Henry (Aliadiere 89).
Subs not used: Stack, Keown, Clichy, Papadopulos, Hoyte.
Booked: Cygan, Edu.
Attendance: 50,000.
24 November 1996
Arsène Wenger's record against Tottenham Hotspur reads played 52, won 23, drawn 20 lost nine. It is a remarkable record, and I am not sure that any previous manager who ran Arsenal for more than a few years can match that. The only league club I know that beat us more than we beat them during Mr Wenger's reign was Manchester United: Played 60, won 19, drawn 13, lost 28.
And I mention this today because 24 November 1996 was Mr Wenger's first north London derby.
The press were full of put-downs of course, primarily suggesting that being French Mr Wenger would not understand the importance of the match to Arsenal fans, and wondering if anyone in the club would have informed him.
What the dodos in the media didn't know that not only did Mr Wenger speak better English than any of them did, he also knew more English football history than they did.
He also undoubtedly already knew (as the press of the day relished in telling us) that Arsenal had not beaten Tottenham in over 3 years and Tottenham were unbeaten at Highbury since Sept 1991.
In fact from October 1989 to April 1996 Arsenal had won four derby games, drawn seven, and lost six – the sort of run no one was used to and Mr Wenger was determined to set this aright, as he did in no uncertain fashion. In fact Tottenham only won one of the next 28 north London derbies.
And I promise that is not a misprint. Here are the details…
| | | | | |
| --- | --- | --- | --- | --- |
| 4 Nov 1996 | Arsenal v Tottenham Hotspur | W | 3-1 | Premier League |
| 15 Feb 1997 | Tottenham Hotspur v Arsenal | D | 0-0 | Premier League |
| 30 Aug 1997 | Arsenal v Tottenham Hotspur | D | 0-0 | Premier League |
| 28 Dec 1997 | Tottenham Hotspur v Arsenal | D | 1-1 | Premier League |
| 14 Nov 1998 | Arsenal v Tottenham Hotspur | D | 0-0 | Premier League |
| 05 May 1999 | Tottenham Hotspur v Arsenal | W | 1-3 | Premier League |
| 07 Nov 1999 | Tottenham Hotspur v Arsenal | L | 2-1 | Premier League |
| 19 Mar 2000 | Arsenal v Tottenham Hotspur | W | 2-1 | Premier League |
| 18 Dec 2000 | Tottenham Hotspur v Arsenal | D | 1-1 | Premier League |
| 31 Mar 2001 | Arsenal v Tottenham Hotspur | W | 2-0 | Premier League |
| 08 Apr 2001 | Arsenal v Tottenham Hotspur | W | 2-1 | FA Cup |
| 17 Nov 2001 | Tottenham Hotspur v Arsenal | D | 1-1 | Premier League |
| 06 Apr 2002 | Arsenal v Tottenham Hotspur | W | 2-1 | Premier League |
| 16 Nov 2002 | Arsenal v Tottenham Hotspur | W | 3-0 | Premier League |
| 15 Dec 2002 | Tottenham Hotspur v Arsenal | D | 1-1 | Premier League |
| 08 Nov 2003 | Arsenal v Tottenham Hotspur | W | 2-1 | Premier League |
| 25 Apr 2004 | Tottenham Hotspur v Arsenal | D | 2-2 | Premier League |
| 13 Nov 2004 | Tottenham Hotspur v Arsenal | W | 4-5 | Premier League |
| 25 Apr 2005 | Arsenal v Tottenham Hotspur | W | 1-0 | Premier League |
| 29 Oct 2005 | Tottenham Hotspur v Arsenal | D | 1-1 | Premier League |
| 22 Apr 2006 | Arsenal v Tottenham Hotspur | D | 1-1 | Premier League |
| 02 Dec 2006 | Arsenal v Tottenham Hotspur | W | 3-0 | Premier League |
| 24 Jan 2007 | Tottenham Hotspur v Arsenal | D | 2-2 | League Cup |
| 31 Jan 2007 | Arsenal v Tottenham Hotspur | W | 3-1 | League Cup |
| 21 Apr 2007 | Tottenham Hotspur v Arsenal | D | 2-2 | Premier League |
| 15 Sep 2007 | Tottenham Hotspur v Arsenal | W | 1-3 | Premier League |
| 22 Dec 2007 | Arsenal v Tottenham Hotspur | W | 2-1 | Premier League |
| 09 Jan 2008 | Arsenal v Tottenham Hotspur | D | 1-1 | League Cup |
What Mr Wenger, and indeed the Arsenal players, was probably not ready for on 24 November 1996 was the fact that when John Lukic threw the ball out after an injury, Tottenham failed to return it and scored as Arsenal looked on in bemusement and annoyance.
That annoyance however re-motivated the team and Wright, Adams and Bergkamp set things right. I think Mr Wenger knew before the match what playing Tottenham was all about, but even if he did not, that one simple incident of not giving the ball back was enough to let him know about Tottenham H.
23 November 1940
Northampton Town 1 Arsenal 8.
During the first year of the first world war, the Football League continued with its matches, much to the outrage of the national press.
There was however good reason to keep going. There was no conscription, the vast majority of the population remained at home, and although a few German boats fired at seaside towns along the eastern coast, and a small number of German planes flew over London, there was not much to disturb the everyday life of the kingdom. Indeed during the early months of the war the populace was regularly told it would all be over by Christmas.
At the end of that first season the Football League met and agreed to abandon the formal league programme, and they immediately set up temporary wartime leagues for clubs in the midlands and the north. The clubs in London and the south however were left to fend for themselves, with no arrangements made for them.
These clubs quickly nominated Henry Norris, chairman of Arsenal, as the man to create a league for the southern clubs and he and his fellow chairmen rapidly instigated the London Combination which was up and running 4 September 1915 with an Arsenal home game against Tottenham, and 14,819 in the ground..
Having learned their lesson in the first world war, the footballing authorities were much faster to react in the second war, declared on 1 September 1939. The League programme, completed three games but was abandoned on 2 September (Arsenal beat Sunderland 5-2 on that day to make it two wins and a draw – the first ever unbeaten season!), and a new set of regional leagues were up and running by 21 October.
In the first world war, Tottenham's ground was closed and used for the testing of Enfield rifles, with Tottenham playing most of their "home" games at Highbury, (although at least one of their "home" matches against Arsenal was played at Clapton Orient's ground).
In the second world war, it was Arsenal who found their ground closed, and so George Allison, who had been planning to retire from the club at the end of the 1939/40 season, was persuaded to continue to run Arsenal almost single handed from a small room in the White Hart Lane ground.
Throughout both wars clubs were allowed to use guest players to make up their numbers, and all players worked as amateurs. Any trophies won were not counted as part of the official collection.
The first campaign of the second world war began on 21 October and Arsenal's league was designated League South A Division. Arsenal dutifully won the league suffering just one defeat in the 18-match campaign.
High scores were commonplace (Arsenal scored 19 goals in the first three matches of that first season, and they did rather well in the opening campaign of the 1940/41 season as well scoring 39 goals in the first 11 matches in the "South Regional League".
Then came the away game Northampton Town at their three-sided ground shared with Northants County Cricket club. Arsenal had already beaten the Cobblers 5-4 at Highbury in October, but the away game on this day went even further with an 8-1 victory.
But it wasn't the only time Arsenal scored eight in that 19-match campaign, for on 28 December Arsenal repeated the score with a victory over Luton Town.
Yet even these were not the highest scores of the season for on 8 February Arsenal beat Clapton Orient 15-2. Leslie Compton who had limited himself to two in each of the demolitions of Northamton and Luton, now decided to let rip and knocked in ten. Sadly there were only 2780 in the ground to see it.
22 November 1997
Oh how easy it is to forget!
Take for example the second double season: 1997/98. It was all going very well until mid-October. We were undefeated and had beaten Barnsley (yes Barnsley, in the Premier League) 5-0 and there we sat, top of the table. Anyone who had had doubts on Arsenal signing a Frenchman as manager ("He's French, what does he know about English football?" in Tony Adams immortal words) were long since pushed aside. Arsenal were back.
OK it was true we hadn't actually done anything yet, in terms of winning stuff, but that first Wenger season had looked good and that Patrick Vieira could play a bit – not bad for £3.5m!
But then, as can happen, it all went wrong, and the next eight games, after that top of the table appearance in October, were awful. We won two of those games, drew two of them 0-0, and lost to Derby, and then 2-0 to Sheffield Wednesday, on 22 November.
So why pick a defeat as my moment to highlight for 22 November. Aren't there better 22 November moment to remember?
Yes of course there are, and if you would like to see a list of the anniversaries of this day, with some details of each event that is published on the AISA Arsenal History Society site along with a rather jolly video taken from today in history, which I think you might enjoy.
But what made that loss to a very ordinary but immensely physical Sheffield Wednesday on this day, and what made me choose it, was that Arsenal had played Manchester United on 9 November and despite the media expecting an easy Man U victory, Nicolas Anelka standing in for the suspended Dennis Bergkamp scored his first goal for Arsenal while Patrick Vieira added a second. Cue mumblings about "all these foreigners in the game not being good for the English league," in the newspapers. Sheringham then scored twice for Man U to prove the mumblers were right, before David Platt got the winner with seven minutes left. See, if only Arsenal had more Englishmen…
Sir Alex Ferguson, who if not actually disgruntled was not exactly gruntled either, announced that he didn't mind too much because a one horse race was not good for the game.
But that result did not set up an Arsenal revival. True, it ended a run of three without a win against modest opposition (Palace, Villa and Derby) but in terms of the league all that seemed to count for nought as the defeat to Sheffield Wednesday on this day left Arsenal four points behind Man U.
But there was worse to come, for this match on 22 November was the start of a run of just two wins in the next seven Premier League matches. By 28 December after a 1-1 draw at White Hart Lane, Arsenal were sixth in the league, 12 points behind Man U who were still sitting pretty at the top and who had already been crowned champions by the media, now kow-towing fully to the all conquering Sir Alex.
And worse was to come as on 3 January we even failed to beat Port Vale at home in the FA Cup, and subsequently only managed to win the replay on penalties.
Of course what no one knew then was that a 2-1 win on Boxing Day in the League was the start of a 27 match unbeaten run in the League and FA Cup which gave us the title, rounded off on 16 May with a win over Newcastle at Wembley to give us the double.
12 points behind the leaders, half way through the season? That's nothing.
21 November 1914
21 November is a day that should be remembered for one of the most amusing errors ever by an over-excited newspaper sports editor, and his hapless reporter.
For it was on this day in 1914 that the Times sent a man to watch Arsenal, not realising that the first team (which is what they wanted their man to cover) were currently playing away at Huddersfield. He watched the reserves instead, and neither he nor his editors realised.
Despite Great Britain declaring war on Germany on 4 August 1914, the 1914/15 football league season was played to its conclusion. There was no precedent for stopping sporting events during wartime (not least because the wars were always conducted somewhere else), and besides the general view that was expressed in the newspapers was that "it would all be over by Christmas".
As the football season and the war progressed so some newspapers – most stridently The Times – made the opposition to the continuance of the League programme their prime concern. Although they argued that horse racing, the "sport of kings", should not be interrupted for the "sake of the horses."
The Football League would have none of these bullying tactics, and continued the League programme to its end, the following April, after which regional leagues were instituted (because of the shortage of coal and the resultant problems in getting to away games by train). In the meantime the League matches were used as a recruiting ground. Henry Norris was at the forefront of this, encouraging fans to join the regiments that some of their heroes on the pitch were signing up to.
However not all clubs were so patriotic in their duty and many were reported as saying to their players that if they signed up they would be sued for breach of their contract of employment, and would most certainly not be able to return to their job after the war.
The stand off between the newspapers and football reached a peak on this day in 1914 when Arsenal lost 3-0 away to Huddersfield and the man from the Times (who seemingly knew nothing of football) went to the reserve game at Highbury, thinking he was watching the first team.
His rampant, raging piece said that the crowd was tiny and he noted that very few in the crowd volunteered to serve in the army in response to the the now usual half time announcements. Arsenal reserves lost 1-2 although the hapless reporter seemed to have had singular difficulty in following the game.
Arsenal's home crowds for the first team matches ranged from 7,000 to 15,000 that season, having reached 35,000 the previous year (also in the second division). There was probably about 1000 inside Highbury for this match.
This ludicrous error by the Times however was not the only clerical cock-up that beset Arsenal in this season. When the final league table was published it showed that Arsenal were sixth in the League, equal on points with Birmingham City and Hull City. Goal average (the format used at this time for separating clubs on the same number of points, and which involved dividing the goals scored by the goals conceded) put Arsenal 6th, with Arsenal behind Birmingham.
However much later, when the results were computerised for the first time, it was realised that Arsenal had in fact come fifth. This made no difference in terms of what happened next, but it was odd, since even a quick glance with a modest amount of mathematical knowledge would suggest Arsenal would be higher up the league.
It is a technical point, but I have often wondered since how many more errors there were like this. This one came to light because of the post-war debates on which clubs should be promoted to the expanded first division – but I suspect there are probably many other occasions where a large amount of long division with quill and parchment led to clubs being assigned faulty positions.
However not every newspaper was against football and pro-government, and the (now) Arsenal supporting Islington Daily Gazette on the Monday following the Huddersfield game, said that it was the government's fault if young men didn't sign up. The censorship, it wrote (clearly from inside knowledge) was now so stringent no one realised how desperate the situation was.
The paper also stated that as long as joining up was voluntary, no one should criticise those who didn't volunteer. Indeed the government was in effect criticised for wanting to have its cake and eat it.
Then before the match on Saturday, 28 November, a home game against Bristol City, Arsenal's chairman Henry Norris (who had obviously seen the nonsense of the reporting the reserve game and made his feelings known) was interviewed by the Times on the subject of recruiting volunteers at football matches and he made the point that this was indeed what he himself was doing. Soon after he was recruited by the War Office and his rise from civilian to Lt Colonel commenced.
As a result of the interview the reports of the game in the press focused as much on the crowd as anything else, of which there were just 7000 for the Bristol City game. It was said that 2,000 of these were in uniform and the rest too old, or too young to serve. The Times didn't apologise for its complete mistake in previously thinking a reserve match was a first team game but at least did something to set the record straight via the Norris interview.
20 November 1999
20 November 1999: Arsenal beat Middlesbrough 5-1. Overmars got three and Berkgamp two, to make it four wins and a draw in the last five. But the season had not gone as smoothly as everyone might have wished.
In 1998, playing in Arsene Wenger's second season, Arsenal had won the league and cup double, with Dennis Bergkamp for the one and only time being Arsenal's top scorer. Arsenal also started the next season by winning the Charity Shield against Manchester United who had come second in the league.
But in 1998/9 Arsenal had slipped to second themselves just one point and one goal behind Manchester United who won the double. Now it was Arsenal's turn to be the "guests" in the Charity Shield, and we won it again. This time the top scorer for the season was Nic Anelka with 19 league goals.
But now In 1999/2000 it looked by November as if the duopoly of Man U and Arsenal was going to be broken as Arsenal went into their match on 20 November down in fourth place behind Manchester United, Leeds and Sunderland. Although it may seem strange now there was mumbling in the crowd about all the foreigners Wenger was bringing in, and suggesting that an English manager would understand the nature of the game better and be more able to challenge Man U! Just 18 months after the second double for the club, there was mumbling!!!
There was particular concern about a certain T. Henry who was constantly being picked but in the early part of the season not doing his job as centre forward – not least because he seemed to want to spend more time out on the wing than in his rightful position.
However as noted above on 20 November 1999: Arsenal beat Middlesbrough 5-1. Overmars got three and Berkgamp two, to make it four wins and a draw in the last five.
In the next match, (a league cup game) Thierry Henry did score for Arsenal – and it was a match which started a more positive run with Arsenal getting just two defeats in the next 13 games in all competitions.
Things however turned gloomy in March with the revenge of Middlesbrough who beat Arsenal 2-1 in the northeast.
That left Arsenal in fifth and the feelings of gloom continued – fifth was where Arsenal had been under Rioch and it felt to some as if no progress had been made at all.
However for the next 14 games of the season Arsenal were undefeated, and ended the league once again in second place although this time 18 points behind Man U. Arsenal also made it to a final – the Uefa Cup Final, but lost that on penalties.
It was thus a disappointing season in terms of trophies, although there was still hope for the future, not least because Thierry Henry ended the season as top scorer for Arsenal with 26 goals.
And here is one little point that is generally ignored. In his one season with Juventus Henry scored three goals, after getting one at the start of the season with Monaco.
In his four complete seasons with Monaco he got a total of 28 goals out of 105 games. In his first season for Arsenal he got 26 goals, out of 31 games despite that long barren spell at the start.
Just goes to show.
19 November 1932
I'm sure many such times could be put forward as the best time to be an Arsenal fan – the run up to the Unbeaten Season would be a fairly good moment to choose – although I seem to remember the sheer nervousness of those draws near the end. Or being 1-0 down at half time in the final match to relegated Leicester.
So how about also considering the first half of the 1932/3 season?
Interestingly it did not look like it might be one of the all time great seasons at first as Arsenal won the first game 1-0 and lost the second game at home 1-2.
And one might think that losing Male and Roberts from the team after two games through injury might spell even greater disaster. But that is what happened. Male finally returned on October 22 as a right back while Roberts missed just four games before resuming. Also after two games Coleman took over at number nine and ended the season as second top scorer with 24 goals in 27 games. (Top scorer was Bastin playing at outside left with 33 goals in 42 games).
So here's what happened.
3 September 1932. Arsenal start an amazing 18 match run in which they won 15, drew 2 and suffered one defeat, scoring 66 goals in the process (3.66 a game!)
15 October 1932: George Male's first appearance as a right back v Blackburn.
29 October 1932: Arsenal 8 Leicester 2, continuing a run of 9 wins, drawn 2 and lost 1 in the league.
31 October 1932: A detour away from the race to the first division, to play in the Armistice match: Racing club de Paris 2 Arsenal 5. Four goals from Cliff Bastin.
5 November 1932: Following the 8-2 win one week before Arsenal beat Wolverhampton 7-1 away.
12 November 1932: Arsenal make it 11 wins, 2 draws and 1 defeat in the opening of the season, with a 1-0 win over Newcastle.
19 November 1932: Arsenal let in five in 5-3 away defeat to Villa! Now you are going to think this column has been taken over by Tottenham supporters – including this match which we lost as our celebration of today… but stay with me for a moment…
3 December 1932: Arsenal score 3+ goals for the fifth match running – not repeated under 2008/9.
24 December 1932: Arsenal 9 Sheffield Wednesday 2. It meant thus far in the season Arsenal had in different games scored 6, 7, 8 and 9 goals.
27 December 1930: George Male first game for the first team. Arsenal beat Blackpool 7-1. The fourth game of the season with five or more goals by Arsenal.
My point here is that even in amazing winning runs things can go wrong – there was after all only one unbeaten season! At this time Arsenal were second in the league, but had suffered two defeats already and so there were commentators saying that "liked all London teams" (yes they used to talk like that, can you believe it?) Arsenal were soft and there for the taking.
Herbert Chapman was known to comment that no matter what Arsenal did, it would never be enough either for the journalists or for the fans.
Perhaps we should aim to remember days like now when things are not going so well, and store those memories for times when we are having fun. In football, it comes it goes.
Here is the league table on this day
| | Team | P | W | D | L | F | A | Pts |
| --- | --- | --- | --- | --- | --- | --- | --- | --- |
| 1 | Aston Villa | 15 | 10 | 4 | 1 | 40 | 18 | 24 |
| 2 | Arsenal | 15 | 11 | 2 | 2 | 47 | 25 | 24 |
| 3 | Derby County | 15 | 9 | 3 | 3 | 35 | 22 | 21 |
| 4 | Huddersfield Town | 15 | 9 | 3 | 3 | 27 | 17 | 21 |
| 5 | Sheffield Wednesday | 15 | 8 | 3 | 4 | 32 | 21 | 19 |
| 6 | Leeds United | 15 | 6 | 7 | 2 | 20 | 15 | 19 |
18 November 1960
On 18 November 1960 George Eastham signed from Newcastle for £47,500. He went on to play 207 times for Arsenal before leaving for Stoke City in 1966.
If you are interested in the key changes to players' contract law across the years you'll think about George Eastham and how in 1963 he brought about the end of the long running "retain and transfer system" through going on strike until he pushed through his transfer to Arsenal, with the court ruling that the traditional system was fundamentally illegal.
And you'll also probably consider the Bosman ruling in the European Court of Justice in 1995 which gave the same freedom of movement to footballers as everyone else within the EU. But when did it all begin?
Starting in 1885 players had to register at the commencement of each season, with one club. The player could then change clubs only if his existing club agreed, although players could change clubs freely at the end of the season.
However in 1893 the "Davie v Royal Arsenal Committee" court case, a case which Arsenal won, established a different contractual relationship between club and player.
Between January and November 1892 Davie made 58 senior appearances for Royal Arsenal and scored 39 goals – an astonishing return for a man playing on the wing.
His final game was 19 November 1892 in the FA Cup 3rd qualifying round against local rivals Millwall Athletic. At that point Davie was injured and a dispute between himself and the club escalated very quickly. It appears that Arsenal said that Davie, although injured, could still be engaged in what today we might call "light training" while the injury healed.
So great was the dispute that within two months of Davie's last game, the case of Davie vs The Committee of Royal Arsenal FC was brought before the County Court. The matter by this stage however was not so much one of whether Arsenal should continue to pay Davie's salary, even though he was not playing, but rather if Arsenal had the right to dismiss Davie over the issue of his refusal to engage in the club's designated training regime, given that Davie had a contract until the end of the season.
That was in fact what the court stated was the case – the club could dismiss a player even though he had a year long contract. But what made the contract unenforceable in the eyes of the judge seems to have been the fact that the contract allowed the player to be paid whether he worked or not. Thus if not selected for the team through poor form, injury, or a breakdown in the employer-employee relationship he would, under the standard one-year contract, still be paid. The judge ruled this could not be valid, since such an arrangement could mean that the player could declare he was not fit to play, and yet could still demand to be paid. The judge argued that there had to be some checks and balances – even though it was Royal Arsenal who had created the contract!
As a result of the Arsenal Committee's victory in the Davie case the League clubs devised a new system for the 1893-94 season, a system that very much put the players in their place at the bottom of the heap, and which lasted until the challenge of George Eastham.
Under the system introduced in 1893 once a player was registered with a Football League club, he could not be registered with any other club, even in subsequent seasons, without the permission of the club with whom he was registered. This regulation applied even if the player's annual contract with the club holding his registration was not renewed after it expired, and it applied whether the player was paid or not!
And so retain and transfer was conceived and remained until the 1963 court case Eastham v Newcastle United where the High Court ruled that the retain and transfer system was unjustifiable.
In 1959, George Eastham did not sign a new contract with Newcastle, and requested a transfer. Newcastle United refused his request.
Eastham refused to play for Newcastle United in the 1960-61 season, and in October 1960, Newcastle United finally agreed to transfer Eastham to Arsenal for £47,500. Backed by the PFA, which provided financial assistance to pay for his legal fees, Eastham then brought proceedings against Newcastle United in the High Court. The case was decided in 1963. In his decision, the judge specifically criticized the "retain" aspects of the system.
In response, the Football League modified the system, dispensing with the "retain" elements of the transfer system. The 'transfer' aspects themselves however remained largely unchanged until the Bosman ruling and the Webster ruling changed everything once again.
A full list of all today's Arsenal anniversaries appears on the AISA Arsenal History site.
17 November 2004
On this day in 2004 George Curtis died. And with that news you might be ready to turn away to another article – given that you probably have no idea who I am talking about.
And yet he was a most extraordinary Arsenal player who had an extraordinary life. However there is a problem – because like so many players from earlier eras it is sometimes difficult to verify all the facts. But let's try our best – if we've got anything that is wrong, and you can give us some evidence please do let us know.
George Curtis was born on 3 December 1919 in West Thurrock, Essex, and joined Arsenal in December 1936 and stayed with the club until 1947 making just 14 appearances either side of the war. So, yes, obviously not one of our most famous players, but one of those whose career was ripped from him by the conflict.
He had started out with Anglo in Purfleet, and moved straight from there to Arsenal who placed him with Margate on loan until bringing him back for the April 1939 games.
His first game was 10 April 1939 in a 2-1 win over Blackpool at Highbury. He played at number 10 and again in the following match against Man U – again a 2-1 victory.
George served in the RAF during the war and played 50 wartime games for Arsenal as well as guesting for West Ham, Chelsea, and Orient.
After the war Arsenal gave him 11 outings in the first post war season but he failed to score and after playing in 1-1 draw with Blackpool on 8 February 1947 he played no more for the club being transferred to Southampton with Tommy Rudkin in exchange for Don Roper in August 1947.
Southampton (managed by Bill Dodgin) were going through a phase of coming third or fourth in the second division at the time, and George was certainly one of the stars of the team. He apparently earned the name Twinkletoes, as he was known for his twists and turns rather than getting stuck into the mud. In all he played 183 games for Southampton, scoring 12 goals.
Ultimately George moved on to Valenciennes in France in August 1952 for £1500 – a move overseas at a time when it was unusual – but seeing what happened in later life, perhaps it reflects upon his upbringing, his wartime experience overseas or a desire to see the world, or just a restless nature.
He returned to England after one season abroad, but then followed up his wartime Indian connections by coaching the Indian Olympic squad of 1948 before moving to be Chelmsford City's player-coach.
He remained registered at Chelmsford as a player in 1953/4 and sometime around then got his coaching badges at Lilleshall and started out on his new life.
Now this is where it gets a bit hard to verify all the details, but I have notes of him coaching Sunderland (1957-1961), Brighton and Hove (1961-3), Cambridge University, Hastings, Stevenage Town (1964-7), Hull City, San Diego Toros, and Rosenborg in Norway.
There is a lovely story that is oft repeated in which he started his first training session in Norway, speaking in English, saying "This is a ball," while pointing to the ball. "Don't go too fast, now!" called back the club's star player, also in English. It may not be true, but it is a nice story.
He gained the premiership title for Rosenborg in his first season, but was not popular because of his 4-4-2 defensive style and very low scoring rates – the George Graham of Norway. After taking the club to runners' up position in his second season he was dismissed simply because of a desire for more goals.
However retrospectives on his life in Norway granted him much more credit for bringing modern defensive football to Norway and in 1972 he took over the Norwegian national team and took them through 17 games before he was sacked following a couple of disastrous results. He returned to RBK in 1976 but the death of his wife in a car accident destroyed George's focus and he was released from his contract. His final footballing job as a coach in Qatar from 1979 to 1981. He was 63, and presumably came back to England to retire.
He died on 17 November 2004 (aged 84) in Basildon. The end of his life is something of a mystery however as this is where the verification becomes impossible. The story seems to be that he retired to Essex and coached local teams until his death. A number of reports say "it is reported" (the get out when one really has no idea if the story is true or not) that he died alone and impoverished living in a caravan – but there is no supporting evidence for this at all.
I do not want to linger over any difficult issues for his family, but if you can clarify what happened to George Curtis in his later years I think we would all like to know. Certainly he was a dedicated football man, and one who showed that an Englishman could function in football in many parts of the world. He really should be remembered more fulsomely than he is.
16 November 1927
Read most histories of Arsenal and you will read of Henry Norris as being something of a dubious character. Among other things has been accused of bribing the League to get Arsenal into the first division in 1919.
Obviously that was 100 years ago, but amazingly, new accusations keep turning up as when on 29 March 2020 the Daily Mirror newspaper ran the headline "Inside England's match-fixing scandal that involved Man Utd, Liverpool and Arsenal" above a story by Simon Mullock, Chief Football Writer of the Sunday Mirror. So not a tale by a junior reporter, but by the chief football writer.
That story relates to events leading up to the first world war, and the main problem with the headline is that Arsenal have never been accused of being involved in any match-fixing scandal (although they have now!) until that article – which incidentally offered no evidence or details. It was Man U and Liverpool who were engaged in the multiple match fixing affairs across a number of years leading up to the first world war. Arsenal were never mentioned.
But Arsenal's name came up in the affair because the club's chairman, Henry Norris, wrote a newspaper column in the pre-war period, and in it highlighted a match he had attended at Liverpool (not involving Arsenal), which he felt was fixed.
To the League's eternal discredit, rather than investigate Norris' claims (which were enhanced by several subsequently very obviously fixed matches, ultimately resulting in the FA enquiry Norris had demanded, and various players – although no directors – being banned from football for life) they stood by Liverpool and Man U, largely because their owners had gone to "the right school" and so wouldn't be involved in any such thing.
So instead of following up that case, the League warned Norris that if he were to write anything more on the subject, he (rather than the match-fixers) would be banned from football for life (which was the standard penalty in those days, a penalty liberally handed out for virtually any offence. Even such luminaries as Herbert Chapman got a lifetime ban at one stage, and like most such bans his was later rescinded).
So where did all the anti-Norris stories come from?
Obviously in part from the FA, whose board was made up of gentlemen and the nobility, and who never felt that Henry Norris was "one of us". He left school at 14, did not attend university, was outspoken, and made his money as a property developer. In other words, to the families of high pedigree who ran football clubs, he was an oik. When he did get his knighthood and became an army colonel it was because of what he had done, rather than through inheritance, which in those days proved he was "not one of us".
Lt Col Sir Henry Norris, gained the knighthood and the rank the result of his extraordinary work in the War Office during the first world war, first in relation to sorting out recruitment so we had enough soldiers to fight the war and finally for being in charge of demobilisation after the first world war, an enormously complicated task since the UK was in part responsible for keeping the peace in France, and occupying Germany.
He was also the man who rescued Arsenal in 1910 when it was within days of going out of business. It was he who paid off the debts, chose to move Arsenal to Highbury, and who guaranteed the funds for the new ground. He also had the vision of a club ultimately owned by its supporters (an utterly radical thought which outraged the gentlemen running the other clubs) and it was he who recruited Herbert Chapman as manager.
He was also way ahead of his time seeking equal pay for women, the abolition of the maximum wage for footballers, and pensions for soldiers injured in the first world war.
These attitudes and his approach set Arsenal aside from other clubs and although the League and other club owners welcomed another strong club in north London as a bulwark against the growth of the Southern League, they were still willing to do anything to put down the upstart Norris.
The final battle between Norris and the FA came about, as can happen in such long running affairs, over something so trivial, the question of what happened to the money when Arsenal sold the reserve team bus. The answer was it went into Sir Henry's wife's account, and from there into the club's funds. The club (which at the time still owed Sir Henry a huge amount from the loans he had put in) got the money shortly after they should have done, but the cheque took a circuitous route.
Since at the time one could countersign a cheque in order to pay it into an account other than that designated on the cheque, there was nothing unusual in this. But it was seized on by the FA Commission which investigated the affair.
Which brings us to this day in Arsenal's history, as on this day
On 16 November 1927 Sir Henry Norris' legal representatives wrote to Arsenal reminding them that the FA Commission of Inquiry was not a legal body and that Sir Henry was not accused of receiving any money illicitly. On the same day the club under its new anti-Norris board lost another case in court. This involved Norris ally George Peachey, the high court ruling that the FA had no power to remove him as a director of a club that was a member of the FA.
In the face of such hostility and with such utter disregard for all he had done for the club in rescuing it from extermination in 1910, Sir Henry Norris resigned from being a director at Arsenal but was still (and indeed remained for the rest of his life) a major shareholder in Arsenal.
Eventually the FA agreed that Sir Henry was not in any way accused of taking money for his own use from the club, but rather that the club had paid him some expenses – which was an odd claim given the sums he had given to Arsenal to clear the debts in 1910, and the guarantees and loans he made over the building of Highbury.
Nevertheless the FA rubber stamped the conclusion of the enquiry that four Arsenal directors from the previous regime – Hall, Jack Humble (Arsenal's first ever chairman who led to move towards becoming a professional club), Peachey and Sir Henry – should be banned from the management of a football club.
Interestingly one of the charges Sir Henry faced was of illegally paying a player's legal costs as with the case of Jock Rutherford who was stopped from playing (and thus stopped from being paid) by the FA until a legal case he was involved in (which Rutherford won) was resolved. Sir Henry supported the player (who was found innocent of all charges) and his family so they did not starve. After the court case the FA outrageously insisted on holding a further enquiry of their own, which meant that for another three months the player could not be paid, under FA rules. Again Sir Henry paid him from his own money. For that he was again charged and found guilty!
Indeed it was only those who were grabbing control of Arsenal at the time (primarily the Hill-Wood family) who saw Sir Henry as a criminal. His knighthood and rise from no rank to Lt Colonel and the incredibly important role of overseeing demobilisation speaks volumes for how his country saw him. London itself recognised his contribution to the capital as the longest serving elected mayor of all time (a record never surpassed) and indeed Sir Henry was made Deputy Lieutenant of London – the highest honour the city could give.
And immediately after the events described above the Independent Association of Arsenal Shareholders was instituted to give a voice to the thousands of shareholders not represented on the board, who had bought shares under Norris' plan for a club owned by its fans.
15 November 1950
On 15 November 1950 Leslie Compton won his first full cap for England, having won 12 war time caps. He was the oldest player ever to win his first full cap – at the age of 38.
Leslie Compton played for Arsenal between 1930 and 1952 mainly as a centre-half, making 253 appearances and scoring 5 goals. He won a First Division title medal in 1948 and a FA Cup winners medal in 1950.
His brother Denis played for Arsenal between 1936 and 1950, mainly as an outside left, making 54 appearances and scoring 15 goals. He also won a first Division title medal in 1948 and the FA Cup winners medal in 1950.
Denis Compton CBE was born in Hendon on 23 May 1918 and died in Hendon on 23 April 1997. If we are to separate the Comptons somehow, we'd call Denis a cricketer who played football, in contrast to his brother Leslie who was a footballer who played cricket. Denis played in 78 Test Matches and played for Middlesex – his home county. He was a slow left arm bowler, and cricket reports call him one of England's most remarkable batsmen. He scored 123 centuries in first-class cricket. A stand at Lord's is name in his honour.
Denis started his football career at Nunhead in 1934/5 before moving to Arsenal, where he made his début in 1936. He also played for England in wartime matches.
So, on to his brother Leslie whose England appearance we celebrate today.
Like his brother he played cricket for Middlesex, but it was at football that he excelled. He came to Arsenal straight from Middlesex Schools, and played as an amateur in 1930 playing his first first-team game on 24 April 1932 against Aston Villa, just after turning pro.
He started as a right back, but then when George Male took that place, and Denis went back into the reserves.
His first medal came with the Charity Shield in 1938. During the war he continued to play for Arsenal and, being converted to centre forward he scored ten goals in one game against Leyton Orient.
After the war however he moved into the centre of defence. He missed a few games in 1947/8 because of his commitments to Middlesex (which must mean that Arsenal and Middlesex had a deal as to when he was available) but he played for the rest of the season as Arsenal won the First Division title and both Comptons got their league winner's medals.
Denis was then selected to play for England on 15 November 1950, at the age of 38 years and 64 days; the oldest post-war England débutante and the oldest ever outfield player to début.
Leslie retired in the summer of 1952 but stayed on for three more years as a coach and scout. His cricketing record was 272 appearances for Middlesex where he played as wicket keeper, and both brothers won the 1947 County Championship.
The Comptons are thus the only brothers ever to have won the League and County titles in football and cricket.
14 November 1886
How did Arsenal get their first fixture?
Imagine: you have just formed a football club, and you want to play another club. What do you do?
Maybe phone a local league and ask to join? Or perhaps look up the phone numbers of the clubs in that league asking if they would like to play a friendly? Or maybe do a bit of research for other teams nearby, on the internet? Or even set up your own internet page.
But supposing there were no leagues, and few other clubs around. And no internet. What then?
This was exactly the problem facing all new clubs in the late 19th century. Without Leagues to play in, without telephones and the internet, finding teams to play was tough.
But what clubs did have were specialist weekly magazines and a postal system that invariably delivered letters by the next day – and so that is what was used. Indeed on this day in 1886 a team called Eastern Wanderers did exactly this in a magazine called the Referee: they advertised for opponents.
And it was most likely this which caused some men in the Dial Square factory at the Royal Arsenal on the south bank of the Thames to set up a team to play Eastern Wanderers. Which is what they then did.
Thankfully we have proof that the game took place because on 12 December 1886 "The Referee" newspaper published the results of all the matches from the previous weekend of which it had been notified. It announced that Dial Square had beaten Eastern Wanderers by 6-0.
Without that announcement in the paper it would have been a lot harder for the now well established origins of Arsenal to be traced. Indeed thanks to the same publication we know that the club was calling itself Dial Square FC at its origins, for at the start of the following year, undoubtedly encouraged by their win in the first game, Dial Square itself was advertising for opponents.
Unfortunately, when one is relying on advertisements and reports in the media some of the background information that we might wish to see is missing: these were very functional commentaries that assumed that the readership knew about what was going on.
So for more details of the game we have to rely on notes and commentaries made at the time, and these are few and far between – and sometimes contradictory.
But thereafter we do have any bit of luck in tracing Arsenal's history, for Dial Square, being set up as part of an existent cricket club, immediately started keeping its own formal records. And although Dial Square FC quickly broke away from the cricket club and became Royal Arsenal FC, and although many of the early records have been lost over time, we have enough details that survived to know exactly how the club was formed, and the results of its games in the years before it joined the Football League.
But supposing there
13 November 1920
One hundred years ago today
The month of November 1920 saw Arsenal 16th in the league just three points above the relegation zone.
Away from the pitch on 8 November many of the senior members of the club attended a dinner given at the House of Commons hosted by Baldwin Raper, Arsenal's local MP who was a regular at Highbury and an avid fan. Sir Henry Norris, Arsenal's chairman, and other directors were all in attendance representing the board along with manager Leslie Knighton, secretary Harry John Peters and the majority of the regular first XI.
Sir Henry's speech reflected his view that Arsenal had to be seen as a business if it was to survive. He wanted the club to win trophies, but to do that it had to survive, which meant it had to make money to pay off the debts of the building of Highbury.
The following Saturday (13 November 1920 – 100 years ago today) saw a step in this direction with Blackburn and the result was an improvement: an Arsenal victory by 2-0 with 40,000 in the crowd.
It is a match that is of interest for two reasons. First, due to a very high number of injuries Arsenal's regular goalkeeper played at full back with the backup keeper playing in goal! The programme for the game spoke of no club ever having such an injury list as Arsenal.
Plus the famous Dr Paterson made his home debut. He had played for Rangers before the war, winning the League with them and playing for the Scottish League against England. After the war he had moved in with his brother in North London and looked for a club to play for as an amateur. With his brother being Arsenal's medical officer, we were the obvious choice, and so he joined.
What made Dr Paterson even more memorable in Arsenal's history was that in his memoirs, written 20 years after he left the club, Arsenal's manager of this era, Leslie Knighton, sought to explain the club's failure on the pitch at this time by the restrictions placed on him by Sir Henry Norris, saying basically no budget was available.
Knighton then states in his autobiography that he was "reduced to playing the brother in law of the club's doctor" in the squad, because no one else was available. Forgetting that the said brother in law was one of the most highly regarded footballers in the land – and indeed a notable war hero, whose work for his country at the very least, did not deserve such disrespect.
Also of interest is that the Arsenal programme for this day, is perhaps the oldest Arsenal programme in public circulation is numbered Volume IX Number 16 and costs two pence (that is 2d, which is under 1p in modern currency).
It's a four page affair and it contains the normal editorial by Gunners Mate (George Allison who went on to become our manager, and who had started writing the column in 1910). There's also a piece by Dr "Pat" of Highbury, and "Random Jottings" by the chairman of the Middlesex FA. The back page has the teams laid out in the classic formation of 2-3-5. There's also an advert for the Finsbury Park Empire, which emphasises the link between Henry Norris and the world of entertainment.
The programme also includes a whole column about the game against Blackburn which was the previous weekend, pointing out that Arsenal were unlucky not to have a penalty, and criticising the press reviews of the match of being inaccurate. At least the club in those days had the ability to speak out against the national media.
There are three headlines on the main news page, "Well done" which congratulates everyone on the Blackburn away result the previous Saturday, "A great night" which talks about the event mentioned above at the House of Commons which is called a "merry party". And finally, "The Injured". Here's what that one says:
"Illness and injuries are still playing havoc with our fighting force as you know. Hutchings and Graham were not able to play against Blackburn Rovers. I am not certain if Rutherford will be fit to turn out today but we hope so. Voysey, Cownley, Butler, North, Jewett, Hopkins, Dunn and Walden have also been out of action and Dunn, whose sprained wrist prevents him keeping goal, has been keeping fit by playing at full-back. He had a trial run in this position in a friendly match with Reading a fortnight ago and acquitted himself so well that he was in the team at full back against Clapton Orient [in the London Combination] at Highbury last Saturday. This game was considerably marred by the fog but it was possible to finish it and our juniors came out of their shell to the extent of winning by 6 goals to 2."
The result on 13 November of Arsenal 2 Blackburn Rovers 0 was seen by many football writers as indicative of their improvement since August: a good win on a pitch made treacherous by morning rain. Arsenal were now 14th.
12 November 1894
On 12 November 1894 Arsenal player David Howat had a benefit match – and rather curiously it was played against a team that was run by a leading referee of his own team. And this was not a one-off match, for Roston Bourke's XI was well known in the late 19th century.
What's more later in life Roston Bourke continued to be well known in footballing circles as he became the football correspondent of the Islington Gazette (Arsenal's local paper). On this day Arsenal beat the refs 6-2 and the game was attended by 1200 people.
Later the great, great nephew of Roston Bourke (1866-1955) got in touch with the AISA Arsenal History Society and wrote an article for us about his great great uncle. Part of that article is republished below…
After playing as a forward and half-back for Old Holloway Collegians, Arthur Roston Bourke joined the joined the ranks of referees. A newspaper at the time recorded "he was not one of those clever individuals who think themselves born referees and quite capable of taking charge of most important matches straightaway. He had two years' apprenticeship among the juniors and started at the very bottom of the ladder in 1892. In this season, however, senior clubs in the Southern League became well acquainted with the referee with a curious name."
In that year in fact he joined the London Football Association Council and was asked to organise teams of London players to oppose clubs at some distance from town – hence the formation of A. Roston Bourke's XI.
In 1893, (the year Woolwich Arsenal became a league club) the FA formed the first referees' society and Arthur Roston Bourke was appointed as Honorary Secretary. Its prime purpose was to examine the qualification of referees orally and appoint them to matches. This later became the Referees' Association and he is mentioned in the history section of their website.
Moving on, in 1896 Mr Bourke's team played against Reading at their first game at their new ground in Elm Park, Reading on 5 September.
However because A. Roston Bourke's XI was a scratch team from Holloway College and thus not registered with the Football Association, Reading were later fined £5 and suspended for playing against an unregistered team. The match was abandoned due to torrential weather; Reading were leading 7–1 when the match ended!
In 1898, during a Cup Tie between QPR and Richmond, he ordered one of the Rangers players, Sammy Brooks, off the field and was then himself subjected to a gross assault on the part of one or more of the spectators. The FA decreed that Rangers' Club Ground should be closed for two weeks and that during that period the Rangers 'should not play within a radius of seven miles of their own ground.' Sammy Brooks was also suspended for a month. (You may also recall that Woolwich Arsenal's ground was closed because of a crowd incident although Arsenal's ground was closed for six weeks, after the initial sentence of "the rest of the season" was reduced – there are more details here).
Arthur Roston Bourke was also a keen cricketer, playing at Lord's for Middlesex Colts in 1887, and worked as a schoolmaster at Holloway College, founded by his father William Roston Bourke, close to Arsenal's ground. He was secretary of Holloway College Cricket and Football Clubs and the Amateur Dramatic Society.
And as we noted above he later became a sports writer (under the name of Norseman) for the Islington Daily Gazette where he devoted a lot of energy in reporting on Arsenal, sometimes critically, but always constructively, as a life-time fan.
11 November 2001
During 1993/4 reports in many sources suggested that Osama Bin Laden was an occasional visitor to Arsenal, and a supporter of the club – particularly being seen at the European Cup-Winners' Cup campaign which of course resulted in victory.
Indeed there are reports of him buying a replica shirt for one of his sons in the club shop at Highbury.
Of course there is no verification other than the fact that the story does turn up in a number of books including several biographies of him including "Bin Laden: Behind The Mask Of Terror", by Adam Robinson.
If he was indeed at Arsenal, there was nothing that Arsenal or the forces of law and order could have done about it at the time, since Bin Laden was at that moment a citizen of Saudi Arabia and in the UK legally. He had indeed previously studied English at a course in Oxford.
Then on 11 November 2001, the BBC reported that Arsenal had barred the terrorist from Highbury. In their commentary they suggest Bin Laden favoured the Clock End. So that's all right. I was in the East at the time.
Then, as the story came out, so did the chant,
Osama, woah-woah,
Osama, woah-waoh,
He's hiding in Kabul,
He loves the Arsenal
The only problem apparently was his tendency to come out of his cave shouting "Come on you gunners".
There was a certain amount of buoyancy in the air for the 1993/4 season in that Arsenal had just completed a unique FA Cup and Football League Cup double, just two years after winning the league in 1991. And the winning wasn't over as Arsenal then went on to win the Cup Winners Cup in 1994 beating Parma.
In the Cup Double season Ian Wright was the top scorer with 30 goals. The following season he exceeded himself by being top scorer with 35 goals – his highest ever number of goals for Arsenal.
Arsenal then had three more years of waiting before winning their second League and Cup double in 1998 to give Mr Wenger his first trophies at Arsenal. He went on (as you may well recall) to win the League twice more, and the FA Cup six times more, to give him the all-time individual record of seven FA Cup wins.
As for Osama bin Laden, he was killed in Abbottabad, Pakistan, on 2 May 2011, by a United States military special operations unit in an operation code-named Operation Neptune Spear, which was ordered by President Obama and carried out in a CIA operation.
10 November 1969
On 10 November 1969 Jens Lehmann was born. Happy birthday Jens!
He played for Schalke, Milan and Borussia Dortmund before becoming the only player ever to play in every single top division game in one season without once being on the losing side.
He joined Arsenal on 25 July 2003, filling the vacancy left by David Seaman who had just left the club – just in time for the Unbeaten Season.
But more than being a member of the Unbeaten squad, Jens was the only man who played in every match of that season.
He is however remembered for his occasionally erratic style and eccentric manner, as when for example having won the league at White Hart Lane he was the only member of the squad who felt unable to come out and celebrate with the fans after the game, having made an error that led to a Tottenham goal.
But despite being the only ever-present member of the 2003/4 squad, criticisms of him always continued, and by 2004/5 he was occasionally replaced by Almumia – although errors by Almunia eventually led to Lehmann's return.
There was also endless commentary surrounding whether Lehmann and Wenger actually got on, but despite the criticism and commentary, he was man of the match in the 2005 FA Cup final which Arsenal won 5-4 on penalties, following his saving of a shot from Scholes.
He continued to play into the 2005/6 season and ensured Arsenal achieved the record for the most successive clean sheets in the Champions League (ten). However in the 2006 Champions League final he was sent off against Barcelona and eventually Arsenal lost. But he was named Champions League Goalkeeper of the Year for 2005/6 for those 853 minutes without conceding.
n 2008 Lehmann went to Stuttgart and returned to Arsenal after retiring, due to a goalkeeper injury crisis at Arsenal. With Wojciech Szczesny, Lukasz Fabianski and Vito Mannone all injured on 17 March 2011 Lehmann re-signed on a rolling contract until the end of the season and was a substitute in Arsenal's match against WBA on 19 March 2011.
He played again on 10 April 2011 in the away game at Blackpool when Almunia was injured in the warm up, making it 200 games for the club and the oldest player to play for Arsenal in the Premier League.
In the summer of 2017 he was confirmed as Arsenal's assistant coach, a post he held until Arsene Wenger left Arsenal in the summer of 2018, at which time all his backroom staff left with him. Which is a shame because it would have been so much fun to see how Jens developed over the years to come.
We wish him well, and thank him totally for the unique achievement of being omnipresent in the Unbeaten Season.
9 November 1914

November 1914: the country was at war. And yet the Football League continued for the whole season. At the start this was because of the feeling that "it would all be over by Christmas". By Christmas the feeling was "we've got this far, we might as well finish."
By 1 November 1914 the war had reached the eastern Pacific where a Royal Navy squadron was defeated by superior German forces. It was the first British naval defeat of the war losing two ships. But the war did not directly affect that many people in Britain. There was no conscription, no rationing, no air attacks.
There was however, on 3 November by a German naval raid on Yarmouth. Little damage was done to the town since shells only landed on the beach, as German ships laying mines offshore were interrupted by British destroyers. On 5 November, Britain annexed Cyprus and declared war on the Ottoman Empire, while the following day Carl Hans Lody became the first spy to be executed for treason during the War. He was shot by firing squad in the Tower of London. It was the first execution for treason on UK soil since 1747.
And so amidst this changing background, but not much change in day to day life, football did continue. On 7 November Arsenal lost 3-0 away to Birmingham in front of 15,000. But that was not the only Arsenal news for on Monday 9 Novemberit was announced that the most recent Arsenal share issue had resulted in the sale of 276 new shares had been sold to individuals.
So why were Arsenal selling shares?
It is something that most Arsenal history books ignore, largely because it goes against the standard narrative of Henry Norris the businessman crook.
In fact, the truth is that having rescued Arsenal in 1910 and built a new stadium at Highbury in 1913 using his own money, Henry Norris was now executing the third and final part of this plan, to create a club owned by the fans, not by businessmen or those with inherited wealth.
This was indeed a revolutionary model, and no one was quite sure how it would look. But Norris was also willing to look to the future. He constantly spoke out for votes for women, equal property rights for women, pensions for injured soldiers returning from the war, and state subsidized rail fares for commuters – among other radical changes.
The government were not of the same mind for the following Monday income tax was doubled, meaning that the working men were now fighting the government's war and having to pay for it as well. (Those with inherited wealth that earned interest via investments paid no tax on investments, nor on any property sold at a profit).
And not everyone was in favour of football continuing at this time however, although they supported the continuance of horse racing (for the sake of the horses). And it was this attitude that led to one of the most amusing episodes in football reporting, as the Times ordered one of its staff to attend the next Arsenal match to report on what was happening, as part of their anti-football propaganda.
Unfortunately, what the hapless reporter did not know was that the game he went to was not a League match but a reserve game played at Highbury on 21 November. His subsequent rampant, raging piece said that the crowd was tiny (which it was being a reserve match) and that there was no attempt to recruit men into the army (which there wasn't since it was a reserve match).
In fact what was happening was the Henry Norris was himself encouraging Arsenal supporters to sign up at first team games, and when they did, he set up and funded a training camp for them, where they worked until the Middlesex Regiment was ready to receive them – a long term project for which he was knighted in 1917.
His success in recruiting volunteers was such that he himself was recruited by the War Office. Starting with no rank at all, by the end of the was he had become a Lt Colonel and was put in charge of conscription when that was introduced in 1917, and at the end of the war he was in charge of overseeing demobilisation.
As for Norris' dream of selling Arsenal to its supporters, this continued until the boardroom coup of 1925 at which point he was removed from the club. The Hill-Wood clan took over, and immediately set about reversing the Norris policy of a club owned by the fans, and from here on shares were primarily bought by directors. This was the policy that allowed the club in the 21st century to be sold to the Kroenke family with no fans as shareholders at all.
8 November 2003
8 November 2003: Arsenal beat Tottenham 2-1 in the 11th league match of the Unbeaten season. The Observer in its review called it "another stuttering performance" from Arsenal. It was, you may recall, the unbeaten season. (Oh sorry, I just said that).
In fact this negativity against Arsenal was a constant theme in the press in the early parts of the unbeaten season. For example, on 31 August 2003 The Times reported the league match against Man City as containing "the worst 45 minutes [by Arsenal] that any of their fans could remember". It ended Man City 1 Arsenal 2 and was the 4th league match of the unbeaten season. I would love to know who those fans were.
Indeed even at the end of the season some of the newspaper journalists could not set their dislike of all things Arsenal aside, telling anyone interested that this was not really an unbeaten season, because Arsenal hadn't won the cups as well. And anyway it had been done before, by Preston NE. That was somewhere around the 13th century I think.
But really, what was so extraordinary during this time was the absolute inability of the media to see that Arsenal had something going for them at this time. True Arsenal had lost the Community Shield game in August against Manchester United – but that only on penalties, and that had been followed by four straight wins and a draw in the league.
Then had come the first defeat – losing 0-3 at Highbury to Inter Milan. Indeed it was as if from the start that the players knew that the league was the thing they were after, because at the end of September we could only draw with Lokomotiv Moscow away, and that was followed by a defeat to Dynamo Kiev.
Even the League Cup offered only slight respite in that we had to use penalties to be Rotherham United at home (we won the shoot out 9-8).
But all the while it was going rather well in the League.. Not every performance was magical, of course, but some were sublime, and most who were at Leeds on 1 November to see a 4-1 away victory will hold that in the memory still.
The defeat of Tottenham on this day in 2003 may not have been our finest performance but it was important – and that wasn't just because it was Tottenham. It was the start of the return of the confidence.
Beating Birmingham away 3-0 in the next match was enjoyable but not necessarily one to remember forever … were it not for the fact that it was followed by a 5-1 away win against Inter. Even the media struggled a little to knock Arsenal after that match. Yes there were still hiccups, such as a tedious goalless draw with Fulham in the next game, but slowly the recognition arose that alone among the teams in the Premier League we were unbeaten.
"Of course it won't last all season," the commentators said, and indeed they were still saying that in April, but we know what happened.
After the victory on this day however we were top of the League four points ahead of Chelsea in second and 18 points ahead of Tottenham who were undoubtedly having fun even though they were 13th just four points above relegation.
Thus far we had played 12, won nine, drawn three. Defeats would come the press told us. Going unbeaten all season was impossible.
7 November 1896
7 November 1896: Notts C 7 Arsenal 4. Only 3000 witnessed Arsenal's biggest league aggregate game thus far.
The game was part of an amazing 11 league game sequence in which 76 goals were scored – fractionally under 7 per game. The run included the 0-8 defeat to Loughboro and two games in which Arsenal scored six.
What makes the match even more interesting is that this game came in a sequence of 12 games in the League and the FA Cup in which there were at least five goals scored in every game. And in fact in the game immediate after the sequence Arsenal only let the scoring slip a little: they won 4-0.
The run started on 17 October with a 5-3 away defeat to Walsall. The next game was a 6-1 home win against Gainsborough Trinity. Then came the 7-4 defeat, followed by a 5-2 defeat.
Out of the 12 games Arsenal did however win seven including a 6-2 win on Christmas Day over Lincoln City in the league.
But at this point despite having three successive wins in which the club scored a total of 15 goals and conceded just four ("just" being an appropriate term during this run), Arsenal then lost successive league games 4-1 against Gainsborough Trinity and Darwen, before beating Chatham 4-0 in the cup.
What makes all this scoring even more extraordinary than it might already sound is the fact that at this time, the offside rule required three defensive players to be between the attacking player and the goalline at all times – even if the attacking player was nowhere near the ball.
Mind you the rules also allowed the goalkeeper to handle the ball anywhere in his own half, rather than just within the penalty area, and while most keepers tended to stay behind the posts, there are reports of some keepers occasionally running the length of their half with the ball to release it to their forwards who were making a quick dash to the opposition goal.
The only problem with this approach however was that play could be so rough at times that the keeper could readily be tripped, the ball released and then booted towards the unguarded goal.
Woolwich Arsenal came 10th out of 16 in the second division this season – their fourth in the football league division 2. In 30 games they scored 68 and conceded 70. An average of 4.6 goals being scored per game.
6 November 1976

At the end of October 1976 Arsenal found themselves having won two and lost four of the last six games. Even Norwich in 18th had a better record in that period of games. Arsenal were 13th and not in danger of relegation, but certainly nowhere near challenging for a trophy.
And strangely by being in 13th Arsenal were London's top club. QPR were 15th, Tottenham were 17th and West Ham were bottom of the 1st Division.
The talk in the media was that London clubs were not suited for football, because the players indulged themselves in London's night life, whereas life was simpler, tougher and grittier in the north, and managers were stricter and better able to control their players. London footballers were soft.
But all bad runs come to an end one way or another and Arsenal had a decent November, starting with this win over Birmingham City on 6 November. The crowds, mostly in the 20,000s, had shrunk back to the levels of Bertie Mee's latter years but with Nelson back in defence and Simpson and O'Leary re-established at centre back, things started to look up. Indeed even Macdonald scored, albeit with a penalty.
In this game on our chosen day, Gary Jones was sent off on 37 minutes when he fouled Stapleton. He'd already been booked, and seemed to have with him an I Spy Book of Fouls, as it looked as if he was going for the world record.
The penalty itself was not without incident. With Ball, the regular penalty taker, not on the pitch because of injury it looked for all the world as if no one quite knew who should take the shot – something that most certainly did not reflect well on Neill's management preparations. Then with Brady and Ross having a row over who was going to take it, Macdonald nicked the ball from both of them and set himself up to take the kick.
In the second half Nelson and Ross added to the score. But most attention came with the managerial interview afterwards in which the Birmingham manager Willie Bell said he would appeal the sending off, as the ref had let so many fouls go before, it was ludicrous to give that one. It was a novel approach, and one that, not surprisingly, did not actually result in the sending off being rescinded. But the media lapped it up and the problem was presented as Arsenal's fault!
But although Arsenal's win got some attention in the media it was Ipswich Town's move up to second in the First Division with a 7–0 thrashing of West Bromwich Albion and Tottenham Hotspur's 5–3 defeat at struggling West Ham United that got the headlines. Of Tottenham, Frank McGhee, pompously proclaimed in the Daily Mirror as "the voice of sport", wrote the headline "So Pathetic". He was referring to Tottenham, not his own writing, and for once his pomposity could be excused.
With England achieving nothing in world football since the 1966 world cup, matches were now stopped in order to allow the internationals to take place. Arsenal use the time to fix up two friendlies
12 November A'Naser 1 Arsenal 3 (Mathews, Macdonald, Radford)
15 November Dubai National Civil Service 0 Arsenal 3. (Macdonald, Rostron 2)
Arsenal returned to England to find that on 17 November 1976 England suffered a set-back in their attempt to reach the World Cup Finals being beaten 2–0 by Italy in Rome and thus the interruption to events looked to be for nought.
Indeed Arsenal were not too worried about such matters as up next was Liverpool at Highbury, and not surprisingly the crowds returned, 45,016 being in the ground for the 1-1 draw.
Arsenal ended the season in 8th, as London's top club. Tottenham ended up bottom of the league and were relegated.
5 November 1983
On 5 November 1983 Tony Adams made his league début for Arsenal in a game against Sunderland which Arsenal 1 Sunderland 2. Tony Woodcock scored – it was his eighth goal in three consecutive games.
But although we remember Woodcock it is Tony Adams who we think of more often as he was part of the "famous back four" which became legendary in the football of the era. Indeed it is said that when Arsenal Wenger joined Arsenal the one instruction everyone said to him was, "don't touch the defence".
And yet, in many ways the back four was something of a journalistic shorthand, and as so often when we find ourselves talking of Arsenal and journalists, the facts and the reality don't quite mix.
After all, was it really a back four of Adams, Bould, Winterburn and Dixon? Or was it a back five, which also included Keown? Or even a back six also including Seaman? For those players most certainly played their part.
Obviously you can pick and choose any way you want to say it, but the question I asked myself recently was, how did they come together? And I found that although I had a fair idea, I could not bring all the dates to mind, until I started looking a few things up.
Here's what I got…
| | | |
| --- | --- | --- |
| Player | Signed | Signed by… |
| Adams | Signed as a schoolboy 1980 (first game 5 November 1983) | Neil |
| Keown | Signed as a schoolboy 1980 left June 86 re-signed February 1993 | Neil, Graham |
| Winterburn | Summer 1987 | Graham |
| Dixon | January 1988 | Graham |
| Bould | Summer 1988 | Graham |
| Seaman | Summer 1990 | Graham |
So here they are… the earliest date (1980) to the last (1993, the re-signing of Keown) were 13 years apart, but if we leave schoolboy signings out of this for a moment, the actual spread of time in terms was 1983 to 1990. Seven years. Or excluding the goal keeper, 1983 to 1988 – five years. And yet the way they are talked about today one might have the impression that they were all signed at around the same time and played for a generation.
It is interesting to remember that two of these players were signed by Terry Neil, and that Graham let Keown go, and then brought him back again – something else that doesn't quite fit the narrative.
Here is another set of data that took me by surprise. And this perhaps explains why the notion of the back four, five or six has become such an enduring legend… The number of games each man played:
| | |
| --- | --- |
| Player | Games |
| Adams | 504 |
| Keown | 333 |
| Winterburn | 440 |
| Dixon | 458 |
| Bould | 267 |
| Seaman | 405 |
These are astonishing numbers, and seeing those it is no wonder that we revere these players and the back four, five or six that they created.
When one sees those numbers it is clear why these players became such a legend. Finding one or two players who play 250 games or more for the club is one thing. Finding six who all played in the defence during the same era and who all played over 250 games, that is something else. And that is why the legend of the back four lives on. It doesn't matter if it is four, or five or six, they really were part of something utterly remarkable.
4 November 2001
On this day, in 2001, Arsenal went four down in 20 minutes in the worst half at home in Arsène Wenger years. It ended Arsenal 2 Charlton 4.
So why am I mentioning this on our site that promotes all the glory of Arsenal?
Because despite this being a catastrophe this was nonetheless League match 11 of the third Double season. Which just goes to show – you can't base everything on one game – although a lot of supporters seem to like doing that.
This was the season that Sol Campbell joined Arsenal, playing his first game for us on 18 August 2001. We beat Middlesbrough away 4-0.
After that game Thierry Henry said, "I saw something today I never saw last season – we played as a team. It's the most important thing in football."
Thierry Henry, Robert Pires and two late goals from Dennis Bergkamp had got the season going against Middlesbrough who had Steve McLaren as their new manager.
This result raised some eyebrows because the previous season, Arsenal had had a poor away form losing seven matches, and failing to win a single game against any of the top 12 clubs in the league! How the press and broadcasters had loved that stat – it was quoted day after day, week after week rather like Arsenal's failure to beat the rest of the "top 6" in recent times.
In fact in 2000/1 Arsenal only won five away games – failing even to beat Bradford City who came bottom. But this double season of 2001/2 was to be the reverse.
For while in 2000/1 Arsenal lost only one and drew just three home games, in the Double season of 2001/2 the home and away results were… lost three at home, lost zero away. It was the Unbeaten Away Season.
Arsenal started their romp through the Boro defence because Pires and Henry had found out exactly how to play together. The ball was crossed to Henry, Ehiogu headed it (which simply ensured it reached Henry perfectly), Henry chested it down and volleyed it in.
Even Parlour's sending off for two yellows didn't hurt and Arsenal kept pressing. Cole was tripped by Ehiogu who was sent off, Pires scored from the spot and that was that.
Except Denis Bergkamp who came on as a sub wanted to make his mark. His first goal was from a tap in after a cross from Cole, his second was a tap in after a cross from Pires.
The team:
Seaman,
Cole, Adams, Campbell, Lauren
Vieira, Pires, Ljungberg, Parlour,
Wiltord, Henry.
Subs: Jeffers, Bergkamp, van Bronckhorst, Grimandi, Wright
As a season's opener, it all looked so fine and promising with that away form jinx of the previous season now put to bed once and for all.
Except… Arsenal don't do it by the book. In the next game we had a 1-2 home defeat to Leeds.
In fact although Arsenal went top of the league after the 5th match – a 3-1 away win over Fulham on 15 September, it wasn't until game 32 that Arsenal hit top spot for good, staying there until the end of the season. The final run involved 20 games without defeat, and 12 straight victories to end the season.
But the strangeness of that season, with its magnificent away record, were the three defeats. Not defeats against top teams but home defeats to Leeds, as noted above, and then Charlton 2-4 on this day, 4 November, and Newcastle on 18 December, 1-3.
Which really does prove the point. If you draw conclusions based on one, two or even three defeats, you might not necessarily draw the right conclusions.
3 November 1963
Today is the birthday of Ian Edward Wright MBE. We all wish Ian a very happy birthday.
Ian Wright played for Arsenal for seven years clocking up 128 league goals in 221 games. During his time with us he won the Premier League, the FA Cup, the League Cup, and the Cup Winners Cup (although he was suspended for the final). In his total career he played 581 league games, scoring 387 goals. He also got 33 caps for England.
In terms of Arsenal goalscoring Ian Wright is second in Arsenal's goalscoring list, having scored 185 league and cup goals in 288 games. His 100th goal came in his 143 game – an achievement only beaten by Ted Drake who got his 100th goal in 108 games.
Top of the list, not surprisingly, is Thierry Henry with 228 goals in 377 games – but he took 181 games to get to 100.
All told 19 players have got 100 or more goals for Arsenal – among the more recent names in that august chart we have John Radford, Robin van Persie, Dennis Bergkamp, Alan Smith, Frank Stapleton and Theo Walcott and Olivier Giroud.
The remarkable thing about Ian Wright's footballing career always seems to me that when he first tried to get a professional contract with clubs like Southend and Brighton, he failed, and so went back to paying amateur football.
Eventually he got signed as a semi-pro with Greenwich Borough and after a handful of games was seen by Crystal Palace, and then signed for them aged 21. In his second season with the club he knocked in 33 goals in all competitions as Palace were promoted.
As he got towards 100 goals for Palace he was selected for England, before coming to Arsenal in 1991, for a club record fee at the time of £2.5m
He scored a hat trick in his league debut for us (against Southampton) and another in the last match of the season, making it 31 league goals in that season including the five scored for Palace before the transfer. He was the League's top scorer and was Arsenal's top scorer for six seasons in a row.
When Arsène Wenger came to Arsenal. Wright was 33, but with the change of diet and training regime he was able to become the second highest scorer in the Premier League in 1996/7 scoring against 17 of Arsenal's 19 opponents in the League, a record for a 20 team Premier League season that was later equalled by van Persie.
He became the top scorer by scoring a hat-trick against Bolton, and memorably removed his Arsenal shirt to reveal a t-shirt bearing the logo "Just Done It" one goal too soon. But he did get the second goal in the same game, and took off the Arsenal shirt again to make "just done it" a valid claim.
He retired from playing in 2000 and later moved into punditry. He has never hidden his support for Arsenal and it is said that his shouts from the broadcasting gantry when Arsenal scored in the 2020 Cup Final in front of an empty stadium, were heard by every Arsenal player on the pitch.
2 November 1974
Arsenal 0 Wolverhampton Wanderers 0, on this day in 1974 might hardly seem a day worth commemorating in the history of Arsenal – especially when we note that the crowd was 27,572.
In the build up to the match Eddy Kelly asked for a transfer, Jimmy Rimmer asked for an assurance that Shilton wasn't going to be signed, and Arsenal managed to avoid defeat for two matches running for the first time since getting a couple of draws in September.
Thus it was not the best of times but what makes this interesting is that it was only the fourth season after winning the first double – a sign of just how quickly things can change, both in terms of going up and going down the snakes and ladders board of football.
In 1969/70 Arsenal had come 12th in the league – something we tend to ignore because we also won the Inter Cities Fairs Cup that year. 1970/1 you will of course know: the double. 1971/2 we slipped to fifth but made the Cup Final again. 1972/3 we were runners' up in the league and cup semi-finalists. It all made Arsenal look like serious contenders for trophies.
And then… 1973/4 we slipped to 10th, and 1974/5, the season of the crowd dropping into the 20,000s, Arsenal ended up 16th. One year later we were 17th and in both those seasons looked for a while to be very serious candidates for relegation. Which would have put the kibosh on AISA's 100 years in the First Division celebrations last season.
In the end we missed relegation by just four points, a horror that was only slightly lessened by the fact that Tottenham only missed relegation by one point, and Chelsea did actually drop down – along with Carlisle United.
Yet the 1974/5 season opened promisingly with a 1-0 away win at Leicester, but that was followed by a 1-0 defeat at home by Ipswich. A 4-0 win against Manchester City four days later made the horizon look a little bit more promising. But then the horror struck.
In the next ten games Arsenal got three draws and suffered seven defeats. During that spell we also went out of the League Cup – to Leicester. It really was a gruesome time, for on 19 October 1974 after a 2-0 away defeat to Tottenham, we were bottom of the League, one point behind Luton Town, and two points behind QPR and Tottenham themselves.
What made matters worse was the vision of Bertie Mee, the man who had brought us the "impossible" double, in that he adopted a vision of military discipline combined with retrenchment. He fought players over salaries, he proposed winding up the academy and just having 18 professionals on the books, and above all seemed completely unable to accept that in the modern era players were demanding to be more than club servants.
As Ray Kennedy, Charlie George and Fran McLintock all left in quick succession, the club became a shadow of its former self. Yet when Mee finally left he did so with the the knowledge that under his management the club had won more games than with any other Arsenal manager – 241.
But that was a misleading figure, because when we measure the percentage of games he won it was just 44.71% – way behind the likes of Allison, Chapman, Graham, and of course later, Arsene Wenger. He most certainly did win our first European trophy and the first Double, but he left the club with a very dispirited support on the terraces and internally in need of a complete overhaul.
Instead of the first Double being the springboard to success it turned out to be the opposite, and we would not win the first division title again for 18 years.
1 November 2003.
1 November 2003: Leeds 1 Arsenal 4. The 11th league match of the Unbeaten season. Henry got two, Pires one and Gilberto Silva finished it off on 50 minutes. The win was welcome as Arsenal had been having something of a hiccup in a season that has now become romanticised as an endless procession towards the inevitable.
After a draw in the Charity Shield, Arsenal had begun the season with four straight wins, but then the club had faltered. Thinking back it seems ludicrous, but there seriously was criticism of the club and its manager by the end of September.
A home draw with Portsmouth, a 3-0 away defeat to Inter in the Champions League, a goalless draw with Manchester United, a 3-2 home win against Newcastle, and a goalless draw against Lokomotiv Moscow, did nothing to convince the media and negativists in the fan base, that this season was going to see silverware.
Wins against Liverpool and Chelsea helped sooth the nerves somewhat, but then the troubles returned. Another Champions League defeat (this one 1-2 in Ukraine) a draw in the league with Charlton and then going to penalties to beat Rotherham 9-8 in the League Cup, nothing felt like this was to be the most magnificent season of all time.
We were certainly not top of the league although to be fair the gap between the top three of Chelsea, Arsenal and Manchester United and the rest was already after just 14 games starting to look cavernous. The Times however reported that some fans were saying that this was the worst Arsenal team they had ever seen!
But it was also amusing at the time to look down the rest of the league table and see Tottenham on 15th. After 14 games they were already 19 points behind Arsenal.
So we came to Leeds away on 1 November 2003. It was a most wonderful display of Arsenal dominance against a team that was not only struggling, but getting used to being beaten by Arsenal.
Arsenal had easily beaten Leeds at Elland Road 1-4 in 2002, before inexplicably losing 2-3 at Highbury in the penultimate game of the 2002/3 season. That game is remembered incidentally as the final defeat before the "49". This game with another 1-4 win was utterly comfortable, and indeed it was followed by a third consecutive 1-4 away win at Leeds on 1 January 2004 in the FA Cup on 4 January 2004.
There was even one more to complete the run of enjoyable results – a 5-0 win in the Premier League on 16 April 2004. That left five league games to play, and even then not that many people were seriously saying Arsenal would have a season unbeaten in the league.
Oh ye of little faith.
31 October : Arsenal reach the top of the 1st division for the first time ever.
1925/6 was Herbert Chapman's first season at Arsenal, and by the end of October there was a feeling that things were certainly on the up. Arsenal had won three and lost three of the last six – which might not sound the standard we expect now, but it was better than Arsenal had achieved under Chapman's predecessor, Leslie Knighton.
But Arsenal had lost 7-0 and 4-0, and won 5-0, and 4-0 as they approached the last game in October 1925. There had been only one narrow result, a 2-3 defeat at home by Bolton. It all seemed a little too erratic even if the multitude of goals was good fun.
The game on 31 October 1925 ended Arsenal 4 Leeds United 1. It meant that in the six games this month, Arsenal had scored 15. And they had conceded 15. 30 goals in all, compared with just a total of 10 for and against, in the same period one year before.
But it wasn't that Chapman was particularly gung-ho in terms of the way Arsenal played, and that Knighton had been much more defensively minded, that had trebled the number of goals scored in one month. Rather it was the fact of a rule change. Now, instead of three players having to be between the attacker and the goal when he received the ball in order for him to be on-side, it only had to be two.
A handful of games had been played using the new rule during the tail end of the 1924/5 season, but it was clear all teams in the League were still trying to get used the to the possibilities of the new season.
Thus October, which ended with this 4-1 win over Everton, had also included a 7-0 defeat to Sunderland, a 4-0 and 5-0 victory over West Ham and Cardiff, and two defeats – 2-3 to Bolton and 4-0 to Sheffield United.
Yet despite all this Arsenal ended October 1925 fourth in the league, four points behind Sunderland with a game (worth two points if won) behind. We were also, as it happened, equal on points with Tottenham.
As for the notion that the new off side rule would increase the number of goals, this certainly seem to be keeping its promise as on the first Saturday in November the scorelines in the First Division included Cardiff City 5 Leicester City 2 (Cardiff were in 21st position and looking likely relegation material!) along with Manchester City 2 Arsenal 5 (Man City were 20th before the game and 21st after, equal bottom on points with Burnley).
Also catching the eye in the evening papers were Tottenham Hotspur 4 West Ham 2 and West Bromwich Albion 4 Notts County 4.
In fact in November 1925 Arsenal played four and won four, scoring 16 and conceding five. The last game in that series on 28 November resulted in Arsenal beating Sunderland 2-0 and going top of the league for the first time in the history of the club.
What's more Arsenal were now only three goals behind the top scorers in the league, and had the best goal average – a good sign for the future.
It didn't last of course – a run of three consecutive defeats in January saw thoughts of the title slip away from Arsenal's grasp, but Chapman had shown in that earlier run starting on 31 October just what was possible.
30 October 2012
Reading 5 Arsenal 7
Just looking at the score from this league cup match in 2012 makes one still think there must be a misprint. So here is a video to remind you that it was true…
The article below is taken from the comments written immediately after the game by "GF60" – for the blog "Untold Arsenal."
The goals came from Walcott, Giroud, Koscielny, Waclott, Chamakh, Chakakh, Walcott. The first was scored on 45 minutes, and the last on 120 minutes. Others in the team included Emi Martinez, Francis Coquelin, Johann Djourou, Andrei Arshavin, Serge Gnabry… Six of the team got yellow cards during the course of the game.
There was no sign that such a weird game was about to come along. In the three previous games Arsenal had lost to Norwich and beaten QPR in the Premier League and lost to Schalke at home in the Champions League. Hardly title winning form, but even so, not normally a prelude to letting in five against Reading.
We had let in six goals in nine games and didn't just have the best defence in the league we had thus far let in under half the number of goals that Manchester United – the ultimate winners of the league that season had let in.
But we took the usual full complement of supporters to the game. Did any leave after 45 minutes? Probably not, because everyone was too shocked and bemused even to think about leaving.
It was however a really awful first half, as three of the outfield players had listened to one team talk, three to another, and the last three hadn't arrived in time to hear the team talk.
Reading had not won a game all season before this match… and had four poins from eight games. In those games they had scored 11 and let in 17.
Our first team had just struggled to beat bottom of the league QPR, and the injury list stretched to hte horizon. But everyone decided to have a night off. Even players like Jenkijnson who although hardly a star was always solid and consistent looked seriously out of touch.
The travelling away support did their best and actually drowned out the home crowd who looked and sounded as if they simply could not believe that this was real.
The song "We want our money back" transmuted into "We want our Arsenal back" and suddenly the two players who had shown some enthusiasm, Theo and Andrey, (Surprise, surprise) linked up to make it "only" 4-1 down at half time.
The second half started in similar fashion, Reading moving faster and thinking quicker but then Giroud and Eisfeld came on to replace Frimpong and Gnabry – yes Gnabry, the player how wowing one and all for , neither of whom had enjoyable evenings, and the fun started.
Andrey was running his socks off and having his best game for over two years, Giroud was a massive force in both his positioning and off the ball running, young Eisfeld looked sharp and intelligent and Theo was Theo without many of the irritating bits.
Even with Olly's header though it still looked as though we were going out but those 2 goals in the last minutes of normal time and (thanks Kevin Friend) the last, last second of a generous amount of added time brought the crowd what it deserved, the players the respect they'd earned and the chance to sing "4-0 and they mucked (?) it up" as opposed to having it sung at us by bar-code supporters.
The barminess continued. A Marouane goal, a Reading equalizer (how dare they?) and then another from Theo and then, did you see the blue moon?, another from Marouane which really was icing on the cake.
An unbelievable night…more surprising than that 6-3 at Anfield a couple of seasons back…. for sure I can't remember us pulling back a 4-0 deficit let alone pulling it back and winning…and for sure a 12 goal aggregate Arsenal game hasn't happened since the 1930's 6-6 draw at Leicester.
29 October 1932
Arsenal… 88 years ago. 1st division football in October 1932
On 29 October 1932 the score came in on the radio and in the evening papers: Arsenal 8 Leicester 2. Yet although it made the headlines, it was not a total surprise. After all in the previous three seasons Arsenal had won the FA Cup (their first ever major trophy), the League (scoring 127 goals and a record 66 points along the way) and then in 1932 had come runners-up in both competitions (a rarity in the era when Doubles were unknown).
The only possible worry that Arsenal might have had, and one that the press has started to play on somewhat, was that Jack Lambert, who had scored 39 1st division goals in the title-winning season of 1930/1, had scored a mere 26 last season. Shock horror, Arsenal in decline!
And ludicrous though that might sound today, in one sense the papers were right because 1931/2 was Lambert's third, but as it turned out, final season as top scorer for Arsenal. For in 1932/3 that position was taken over by Cliff Bastin, the boy wonder who had been signed from Exeter in 1929 aged 17. This season he got 33 goals.
Ahead of this game Arsenal were second in the league table, one point behind Aston Villa, and were receiving criticism in the press. They may have scored 28 goals in 11 games (more than any other club in the league) but they had let in 17, ten more than Villa. That, the newspaper men said, would be Arsenal's undoing.
Thus far Arsenal had won 9, drawn 2 and lost 1 in the league. But on this day Hulme (3), Bastin (2), Coleman (2), and Jack got the goals in front of 36,714 and for the first time in the season Arsenal hit the top of the league.
However there were worries, for when on 8 October Arsenal had played Derby County drawing 3-3 that had turned out to be the 258th and final appearance of Tom Parker – the club's first trophy winning captain. Tom had been one of Chapman's first signings in 1926.
Having played 38 games the previous season, and 41 in the championship winning season the notion of him not being in the team was a shock, but he was now 34, and Chapman was never a sentimentalist when it came to team selection. Now George Male who had come up through the ranks (joining in 1929) stepped up to the first team.
Male went on to spend half his football life with Arsenal, a time which also included two spells managing Norwich (leading them to league victory in 1933/4), and another period with Southampton.
The third match of the month was an away fixture with Blackburn who were 17th having won only one home match thus far. But Chapman's chopping and changing of the team carried on, this time Jones, who had come in at right half after the first two games, made way for Frank Hill for his debut following his transfer from Aberdeen the previous May.
The press were appalled. Yet "Tiger" Hill went on to hold the position as his own through the rest of the season, except for a period out through injury, ending up with 26 league appearances.
Thus 15 October 1932 was also George Male's first appearance as a right back v Blackburn. The story is that Male didn't believe he could play right back but a chat with Chapman convinced him he "was the best right back in the country". It turned out to be true.
In the 3-2 win Bastin, Jack and Coleman got the goals. Coleman had now played eight games and scored in seven of them. Aston Villa beat Sheffield Utd 3-0, but Huddersfield could only draw, and the feeling grew that as two years ago, this was going to be a Villa vs Arsenal season.
League match number 11 was an away match with Liverpool who were sitting mid table with two wins, two defeats and a draw thus far. The result was another 3-2 win, and another goal for Coleman; Bastin getting the other two. Aston Villa won the Birmingham derby match to keep up their challenge, although Huddersfield's 0-3 home defeat to Blackburn suggested their hopes were over.
And still the team changes continued. After two years in which it seemed Chapman could put out the same team week on week, now Roberts was out through injury and Haynes replaced him for his fifth game of the season.
At this point there was a pause as on 26 October, a day on which international matches were played (Alex James playing his final international of eight appearances for Scotland – scoring four goals for his country in those games) Arsenal played Islington Corinthians – a team that had been formed earlier in the year to raise money for local charities.
Away from football however life in England was most certainly not running smoothly as the hunger marchers began to arrive in London, and there was considerable unrest on the streets.
Football was of course seen as a great distraction from clashes between police and protesters, and the papers were duly ordered to cover the games not the civil unrest, and in this regard Arsenal obliged beating Leicester City 8-2 at Highbury on 29 October, and for the first time in the season hit the top of the league. Leicester were 20th winning only once so far in the season, having conceded 26. Arsenal were scoring as regularly as Villa (Arsenal having knocked in 28 against Villa's 25 before this match) but Villa had a far superior goal difference due to a much tighter defence.
And on this day it all went absolutely Arsenal's way, for while Highbury had its goal fest Villa went down 3-1 away to West Bromwich Albion. For the first time in the season Arsenal hit the top of the league having gone ten without defeat, eight of those games being victories.
This time there was only one change in the team – Roberts was back at centre half. Hulme 3, Bastin 2, Coleman 2, Jack got the goals in front of 36714. Indeed, it turned out to be quite a day for high scores in the first division as Sunderland also beat Bolton 7-4.
Although this was the end of the league action for the month it was not quite the end of the football for Arsenal, for having played Corinthians in the previous mid-week, Arsenal now flew to Paris for the first of two Armistice Day commemorative matches against Racing club de Paris on 31 October 1932. It finished Racing club de Paris 2 Arsenal 5. Four goals from Cliff Bastin and (of course) one from Lambert, completed the scoring in front of a crowd of 30,000.
As we can see Arsenal were under-achieving this month in terms of home crowds – due in part to the social situation in the capital mentioned above. But other clubs were responding to the awareness of what Arsenal had become, all three away games that Arsenal played in this month far exceeding the home clubs' normal gate; Blackburn more than doubling their average home crowd, Blackpool nearly so.
The league table at the end of the month looked like this…
| | | | | | | | | | |
| --- | --- | --- | --- | --- | --- | --- | --- | --- | --- |
| Pos | Team | P | W | D | L | F | A | GAv | Pts |
| 1 | Arsenal | 12 | 9 | 2 | 1 | 36 | 19 | 1.90 | 20 |
| 2 | Aston Villa | 12 | 8 | 3 | 1 | 26 | 10 | 2.60 | 19 |
| 3 | Derby County | 12 | 7 | 3 | 2 | 27 | 15 | 1.80 | 17 |
| 4 | West Bromwich Albion | 12 | 7 | 2 | 3 | 25 | 18 | 1.39 | 16 |
| 5 | Huddersfield Town | 12 | 6 | 3 | 3 | 21 | 15 | 1.40 | 15 |
| 6 | Leeds United | 12 | 5 | 5 | 2 | 15 | 11 | 1.36 | 15 |
| 7 | Portsmouth | 12 | 6 | 3 | 3 | 27 | 23 | 1.17 | 15 |
| 8 | Sheffield Wednesday | 12 | 6 | 2 | 4 | 28 | 20 | 1.40 | 14 |
| 9 | Newcastle United | 11 | 6 | 2 | 3 | 23 | 18 | 1.28 | 14 |
| 10 | Everton | 12 | 5 | 2 | 5 | 20 | 20 | 1.00 | 12 |
Finally a word about Tottenham now languishing in division 2. Having only managed two wins in the first eight games their form now improved with four wins and a draw in October, a run which saw them go 12 games undefeated in Division 2, scoring 23 goals in five games. Having started the month in 16th they concluded October in fourth. Their crowds were starting to rise too. Not to Arsenal's level of course, for when there wasn't trouble on the streets Arsenal were the best supported club in the land, but they certainly started getting bigger crowds.
28 October 1939
On 28 October 1939, Arsenal beat Clapton Orient 6-1, away from home making it 14 goals in the opening two games of the Football League South "A" Division, in front of 8000 fans. The game meant that in the opening two games of the league Leslie Compton had scored five exactly the same as his brother Dennis. Ten goals from one family, in two games. Arsenal went on to win the league.
The League was set up following the abandonment of the Football League after three fixtures due to the commencement of the 2nd world war. rsenal played in the South "C" – a league that ran from February to June, and in the Football League War Cup, (although there Arsenal were knocked out in the third round).
Arsenal played their home games during the 2nd world war at White Hart Lane as Highbury was used as an air raid defence and warning station – a reversal of what happened in the 1st world war when Tottenham played most of their home games at Highbury due to WHL being used to test out Enfield rifles.
Thus this was the second time professional football had been abandoned for the war, for the same thing happened during the 1st world war, although then, because of the general notion that "it would be all over by Christmas," the 1914/15 season continued, much to the consternation of some parts of the government, where the thought was the football would distract men from doing their duty and volunteering to serve.
At the end of the 1914/15 season the Football League did formally abandon football for the duration, but although they arranged Leagues for teams to play in, in the midlands and north of the country, the clubs in London and the south were left to sort out their own affairs.
The clubs then quickly formed the London Combination, which continued through the war years, and which then became the reserve league for teams in the south, later changing its name to the Football Combination.
During the second world war matters were arranged much more quickly, the League was abandoned and the regional leagues were up and running by the third week in October.
As with the first world war players were not allowed to be paid, and could turn out for any team they wished – which meant that servicemen who were stationed away from their club could play for a team closer to their base.
Crowds in the second world war were often small, Arsenal getting as low as 1000 for a match against Watford in February 1940, but with 15,000 turning up in March for the game against Chelsea.
Apart from winning the opening (1940) League South "A" division title in a tournament encompassing 18 games, Arsenal also won the 1941/2 London League (a 30 game tournament) scoring 108 goals all told. The highest win was 11-0 over Watford in front of 4761 in January 1942.
The Leagues tended to change their arrangements and names year by year through the war, and in 1943 the Football League South was won by Arsenal.
Various cup competitions were organised each year and although Arsenal reached several finals the club didn't win any knock-out silverware during the second world war.
With the war against Japan in the second world war not ending until September 1945, there was felt to be no time to organise the Football League for the 1945/6 season, although the FA Cup was played with matches competed for on a home and away basis.
It was a poor season for Arsenal as we went out in the third round of the cup, and finished 11th in the Football League South.
George Allison had basically run Arsenal on his own during the war, operating out of a single room in Tottenham's ground, and tried to resign at the end of the final war time season, but the directors persuaded him to stay on until Tom Whittaker was able to take up the reigns as the new manager.
Allison by then was exhausted and 1946/7 was a disaster for Arsenal as the club came 13th in Division One, the lowest position since Chapman's 1929/30 season when the club won the FA Cup for the first time. Allison stood down at the end of 1946/7, taking a well-earned retirement, having been involved with the club since 1910, when he started writing the Woolwich Arsenal programmes.
His autobiography, "Allison Calling" was published within a week of that of Leslie Knighton, Arsenal's first manager after the 1st world war. The two books gave a totally different account of Sir Henry Norris, who ran the club from 1910 to 1927. Subsequent research reveals that Allison's was the accurate tale, Knighton's a work of fantasy. But it was Knighton's book that was believed, following its serialisation in a sunday newspaper.
27 October 1919
On this day in 1919 Tom Whittaker joined Arsenal from the army.
Not only is 27 October 1919 a date that most Arsenal fans will be utterly aware of, but I suspect it is more than likely that very few Arsenal fans today will be particularly aware of Tom Whittaker's involvement with the club. There is no statue to him, no picture of him at the ground (as far as I know – although club level might have something about him tucked away in one of their bars) and nothing to commemorate a man who was phenomenally important to Arsenal.
In short having joined Arsenal on this day 101 years ago Tom Whittaker went on to become a first team player, was the club trainer under Chapman, trainer of the England squad, Arsenal coach and ultimately Arsenal manager in which role he equalled Chapman and Allison's trophy record of two league titles and one FA Cup triumph.
What's more, he was involved in revolutionising the medical treatment of players, as well as highlighting the appalling way in which the FA treated players who were injured while playing for their country.
Indeed, his winning of the League for the first time was chosen by the AISA Arsenal History Society of one of the ten great iconic moments in the history of the club.
So how can we possibly do justice to this colossus of a man in one article? It's hard but here is the summary…
Having played for Arsenal since 1919 it was during a tour of Australia with an FA side that in a match in Wollongong he broke his knee cap and had to stop playing. The FA offered miserly compensation, and Arsenal, under Sir Henry Norris, criticised the FA vehemently in the club programme and newspapers. The vehemence of Norris' attack shocked the FA – but they did ultimately offer more.
Tom Whittaker moved from Arsenal's team to the coaching staff, and having learned of physiotherapy during his treatment in hospital, he saw the possibilities of applying it to footballers, and became the first team trainer under Chapman in 1927. In the years that followed he transformed the training and physio approach of the club.
After Chapman's death mid-season, Joe Shaw, the reserve team coach took over the first team, with Whittaker at his side, as Arsenal won the League once more. When George Allison became manager, Whittaker being the liaison between the manager and the players. During the third of the three successive championships under three different managers in the 1930s he was also appointed as the trainer of the England team.
He served his country with honour in the second world war and was rewarded for this service as a Squadron Leader on D Day with an MBE. I believe he was the first Arsenal player to get such a high honour.
And then upon Allison's retirement, in 1947, Tom Whittaker became the new manager and won the league in his first season.
In the initial post war season Arsenal were less than average, finishing 13th in the 1946/7 season. The only rays of light were the two sensational goal scorers – Reg Lewis with 29 from 28 games and the ageing Ronnie Rooke (who came in on an exchange deal with Fulham) getting 21 from 24.
That season, Arsenal were 16 points off the top and 16 points away from relegation: safe but going nowhere. In the cup we were knocked out by Chelsea in the third round.
Then back came Tom – no management experience but a career at Arsenal as player and trainer, and the man who had worked under Chapman and Allison.
In 1947, his first season as manager, Arsenal went the first 17 games without a defeat, and only suffered three defeats all season.
Arsenal won the league with four matches to go – and only a poor run in those last games made the league table look like it was more of a close run thing. Indeed after a 7-0 trouncing of Middlesbrough on 26 March we only won one in eight, before rounding off the season rather nicely with an 8-0 home victory over Grimsby.
By the time that the title had been secured only 18 players had been used, at the time the fewest ever required for a title-winning team in the first division.
Overall Reg Lewis scored 14 out of 28 games while Ronnie Rooke scored 33 out of 42. Ronnie was the league's top scorer – aged 36.
For Tom Whittaker it must have been a staggering triumph. An established player whose career came to a sudden halt in a meaningless match in Australia, who rebuilt his world as a physio, gained such a significant honour for his service to the kingdom in the war, and then in his first year as manager, went on to win the league in such a fashion.
In all Whittaker won the League twice and the FA Cup once, exactly the same as Chapman and Allison, but eventually the pressure proved too much for him, and he passed away while still manager, on 24 October 1956 aged just 58. The next time Arsenal won anything of note was 1971, when the first Double was achieved.
26 October 1863
Arsenal and the beginning of football
You may well have heard the tale about a youngster called William Webb Ellis picking up the ball during a football match and running with it, thus creating rugby. That is supposed to have happened in 1823.
The problem is football (in terms of a game in which the ball is not picked up except by the keeper – the clue is in the name "foot" and "ball") didn't exist in 1823.
Yes there had been a variety of games which could be called "football" in England since the 19th century, but it wasn't really a game with a set of agreed rules.
By the time the rules of football came to be codified, numerous different versions of the game existed each with their own rules. There were the Cambridge Rules, the Sheffield Rules, and many others similarly named, each describing a game when holding the ball and running with it were not allowed. But apart from that notion of "ball" and "foot" they didn't have that much in common with the game as it was played when the Football League started in 1888.
The first serious attempt to set up the rules of football came in 1862 when the then famous headteacher of Uppingham School in the Midlands, Edward Thring, drew up a new set of rules for something that was quite akin to football.
Then on 26 October 1863 ten London clubs met together at the Freemason's Tavern to take those rules and evolve them into something that they could all agree on – a game played without handling the ball.
The man behind this move was Ebenezer Cobb Morley. He was a founding member of the Football Association in 1863. In 1862, as captain of Barnes, he had written to Bell's Life newspaper proposing the creation of a set of rules, and later became the first secretary of the Football Association. He also drew up the first set of rules and played in the first modern style football match in 1863. It was a goalless draw.
Matters progressed quickly, interest grew and in 1872 the first FA Cup final was held, with 2000 in attendance.
However it was not until 1877 that a unification occurred between two widely used different sets of rules: the London Rules and the Sheffield Rules, and by 1883 some clubs in the north of England had adopted these rules – and indeed started to pay players. The FA tried to stop this but eventually gave in.
Given the growth of interest in the newly codified football it was not surprising that when on 4 October 1886 the members of Dial Square Cricket Club held their end of season night out at the Prince of Wales Public House, Plumstead Common, that the idea arose of a football team being formed. The club became known as Dial Square FC
On 14 November Eastern Wanderers FC (a team formed the year before) posted an advertisement in "The Referee" newspaper asking for teams to play them on certain dates – including 11 December. This was indeed a common approach for clubs at the time, there being no leagues to play in – any club interested would reply by post (Royal Mail have been established almost 250 years earlier) and the date and location would be agreed.
This game was played on the Isle of Dogs and Dial Square won. It was in fact the only game Dial Square FC played, for by the time their next match came around they were known as Royal Arsenal, and thenceforth played a variety of friendlies.
Two years later the Football League was established by 12 professional clubs from the northwest and midlands. Royal Arsenal were not involved, but over the next few years their status grew. The club became professional in 1891 and joined the Football League Division 2 in 1893.
25 October 1969
Sammy Nelson: made his Arsenal debut on this day in 1969
On 25 October 1969 Sammy Nelson made his debut in a 0-0 draw with Ipswich. He went on to play 245 league games for the club plus 10 appearances as a sub, and scored 10 league goals.
His misfortune with Arsenal was to play at a time when the team were not a trophy winning club and his despite his great quality as a player he only one two trophies with us – the Youth Cup in 1966 and the FA Cup in 1979.
However although he may not hold this as a prime memory of his Arsenal career in, 2013 he kindly attended the AISA Arsenal History Society social event at the House of Commons as a guest speaker, and I have to say I was impressed. I've not heard him speak before and he was entertaining and lucid, and it was a pleasure to see him again. Anything you read about Sammy will tell you he has quite a sense of humour, and some of the stories he told us (which I wouldn't like to repeat in print) certainly showed that to be true.
Sammy was born on April 1st 1949 in Belfast, and he joined Arsenal on his 17th birthday in 1966, right at the end of the Billy Wright era, which gave him two April 1 anniversaries. Surely that is a bit unfair for any player.
Soon after he joined, Arsenal changed manager, and the new man, Bertie Mee, retained Sammy Nelson to play in the reserves, initially on the left wing, then later at left back.
He made his first team debut on 25 October 1969 playing at left back. Bob McNab had been injured in the previous game and substituted – but he was back after missing just one match, so Sammy had to wait until December 6 for his second game – which like the first ended in a draw. In all he made four appearances in the league and he played in the drawn home game with Blackpool in the FA Cup 3rd round.
In 1970/71 he only made two starts in the league, and was a sub twice but he also played once as centre forward for Arsenal in a 0-0 draw in the league cup. So he was with us for the Double season, but didn't play enough games to get a medal.
It was injuries to Bob McNab in 1971/2 that gave him more of a chance and he played 24 games and scored one goal. He also played six FA Cup games, but didn't make the final. He was however by now playing for Northern Ireland and won 51 caps through his career.
The situation of Nelson only playing when McNab was not, continued until 1975/6 when McNab left, and Sammy became the first choice in the position, playing 36 league games that season.
He also played in the three FA Cup finals (1978, 1979 and 1980) and the Cup Winners' Cup final against Valencia.
He was finally displaced from the first team in 1980 by Kenny Sansom, and he left for Brighton, having played 339 league games, scoring 12 goals.
Amazingly though that was not the end of the highlights for him, as he played in the Manchester United v Brighton Cup final of 1983.
After retirement he went on to be a coach at Brighton, before moving into insurance and working on the Legends Tour at the Emirates.
24 October 1938
On 24 October 1936, The East Stand, Highbury opened for the game against Grimsby. It had cost the club £130,000; less than the weekly wage of a player by 2020! With the West Stand opened three years earlier, the great vision of Sir Henry Norris, who had moved Arsenal from Plumstead to Highbury in 1913 was completed, although sadly he had passed away and did not see his dream fulfilled.
But despite Arsenal now forever known as the team of the 1930s, by the time the stand was opened it was felt that Arsenal had problems with their squad. The club had won the league four times between 1931 and 1935 and in the one season when they missed out, they had come runners' up in both the League and the FA Cup.
But the media had turned on Arsenal's manager George Allison, who was accused of endlessly chopping and changing the team. At the heart of the matter was the problem of away form with the club having just one draw (goalless) and two defeats thus far in the season away from home.
The newspapers noted, repeatedly that all the teams that had risen to the top had faded just as quickly: Sheffield Wednesday, Aston Villa, Everton, and even last season's runaway champions Sunderland had not maintained their dominance. Arsenal had been at the top longer than others, but now their demise was excitedly predicted by journalists at large.
An away defeat on 3 October to Man U who were 17th prior to the match amplified the concerns as for the fourth away match running Arsenal failed to score. Indeed Arsenal's last away win was on March 4. Since then Arsenal had now won 0, drawn 3 and lost 7 of their last 10 away games.
Then on 4 October the nation was appalled to receive the news of the Battle of Cable Street between Oswald Mosley's British Union of Fascists who dressed in uniforms that were based on those of the Blackshirts, and anti-fascist demonstrators. The following day the Jarrow March began with 207 miners marching to London in protest against poverty and unemployment.
An away draw with Sheffield Wednesday left Arsenal remained 17th in the league and for their next game were facing newly promoted Charlton. Arsenal got their first away goals in a 2-0 win.
Elsewhere the UK's Prime minister Stanley Baldwin chose to confront King Edward VIII about his relationship with the married (but soon to be divorced) Wallis Simpson. The nation was agog.
And so we get to 24 October 1936 as the East Stand was opened for game against Grimsby. It had cost £130,000 and with the West Stand having opened three years earlier it completed the building of a stadium fit for the team of the 1930s. The game ended goalless.
After that Arsenal did get an away win, against Liverpool but by the end of the month Arsenal had sunk to 17th, their lowest position since 8 March 1930 when they were 19th.
The boo-boys, as Chapman had labelled them, were out in force, and the newspapers were clear the glory days of Arsenal were over. But in writing off Arsenal the journalists were premature.
Arsenal did recover and came 6th in the League, but more importantly won the FA Cup for the second time. The following season they came third in the league and then in 1937/8 Arsenal won the League for the fifth time in eight years. Highbury, as ever, remained full.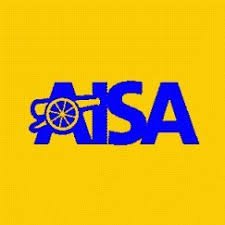 23 October 1994
On 23 October 1994, Freddie Ljungberg made his debut for Halmstads – the start of his senior footballing career.
In all he played 79 games for the team before moving to Arsenal in 1998. As such he was one of Mr Wenger's early appointments, and the story quickly circulated that the manager signed Freddie without having seen him play.
Given the number of matches the manager was reported as watching, it seems very unlikely indeed, but these were the days when the media was still finding it very hard to accept the notion that English clubs could be successful in using foreign players or foreign managers. Indeed there was doubt expressed in the media that the fans would accept "this influx of foreigners". But as it turned out, with Freddie there was never any doubt. His enthusiasm was always there for everyone to see. Changing the colour of his hair just endeared him to all of us even more.
Having played 79 games for Halmstad Freddie made 216 appearances for Arsenal before having a final season in English football as a player with West Ham, by then having won two League titles and three FA Cup winners' medals.
In June 2018, it had been reported that Freddie would return to the club as the under-23 coach – and certainly those of us who saw him at under 23 games would all testify that he really did enjoy his time with the younger players. Watching him before the game he was all smiles, and always with a moment to have his picture taken with the fans who turned up to watch the team.
And then on 5 June 2019, Freddie was promoted to Arsenal's first-team coaching squad undoubtedly as a reward for his work with the under 23s. Although this move took much of the media by surprise, that was generally because they tended not to look at matters European, but had they done they might have noted that having been Arsenal's under 15s manager for a year, Freddie had become assistant manager of Wolfsburg before joining the under 23s. He already had experience.
But even then, no one expected him to become the "interim head coach" as he was called within five months, yet that is what happened on 29 November when Unai Emery was dismissed.
Freddie himself said he was working "on a game-by-game basis" and he must have realised he had no chance of keeping the job as the results failed to go his way. He achieved just the one win (beating West Ham) and beyond that he oversaw three draws and two defeats before Mikel Arteta was appointed – the man it seems Arsenal had wanted all along.
On 22 August 2020 it was announced that Freddie Ljungberg was leaving Arsenal to pursue his career somewhere else.
Quite where we don't yet know, but given that he has worked consistently in management at different levels since retiring as a player, it surely must be in football. And it surely is not impossible that we might one day see him back on the touch line working for Arsenal.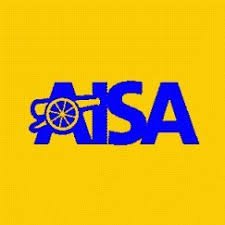 22 October 1949
On 22 October 1949 Arsène Wenger was born. Happy birthday Mr Wenger.
He went on to become Arsenal's first permanent non-British manager, the club's longest serving manager, the Arsenal manager who won the most trophies, the manager with the highest win rate for Arsenal, the record holder for FA Cup wins, and the Arsenal manager who delivered the Unbeaten Season.
His was the 25th appointment of a manager at Arsenal, although Mr Wenger wasn't the 25th manager. Quite how many managers we actually had before Mr Wenger is not known, not least because between March and April 1898 Arsenal had someone in charge of picking the team – it is just that we don't know who it was. Maybe that person changed with each match – maybe there was a committee, as there was prior to 1897. There are simply no records to let us know.
What we can say for sure Mr Wenger is one of just 14 men who have managed Arsenal for over 100 games. He is also one of only two men who managed Arsenal for over 500 games (the other was Bertie Mee).
And he was the only man who managed over 1000 games. In fact his total was 1,235 competitive first team games. During this time, as I am sure you know, he won the FA Cup seven times, a record for any manager (even those from the early days when only a handful of clubs participated), and the League three times. Two of those League titles were Doubles, and the third was the Unbeaten Season. He also won the Community Shield / Charity Shield in seven of the ten seasons that we contested it under him.
Under Mr Wenger's tutelage Arsenal won 57.25% of their games, more than any other long-term manager. Of the other managers who managed over 100 games for Arsenal only Harry Bradshaw, (who managed Arsenal between 1899 and 1904) gained a higher percentage – helped a little perhaps by the fact that Arsenal were in the second division at the time. Arsenal finished second in 1904 and won promotion to the First Division, for the first time in the club's history. Eighteen of the twenty Arsenal players in the squad had been Bradshaw's signings.
In fact the only men to win a higher percentage of their games were Jo Shaw (who took over managing the club after Herbert Chapman suddenly died, and managed the 23 games remaining the season), Mikel Arteta (who took over from Mr Emery), the unknown manager who took control of the club for eight games at the end of the 1897/8 season, and Pat Rice, who managed Arsenal for four games in September 1996, while we were waiting for Mr Wenger to arrive.
Arsenal's list of managers however also includes two other "oddities" if we may call them that. Between August 1893 and May 1897 Arsenal had no manager at all and were run by a committee – which must have made team selection fun. They selected the team for 118 League games and had a percentage win rate of 44.92% which was in fact better than Bertie Mee, our first double winning manager.
And then there was George Morrell who on 13 April 1915 simply upped sticks and left the club seemingly without telling anyone, before turning up as manager of Third Lanark in Scotland.
Overall Mr Wenger won 707 of the games he oversaw drew 280 and lost 248. 2,156 goals were scored during his reign and 1,147 conceded, giving the average score in a match under Wenger as 1.74 for Arsenal and 0.93 against.
We all wish Mr Wenger a very happy birthday.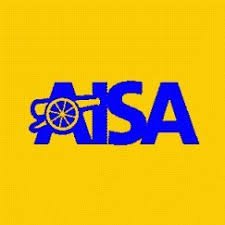 21 October 1922
======================
By Tony Attwood; AISA Arsenal History Society
1922/3 was Arsenal's third season at Highbury, and their third season back in the first division after the league was expanded at the end of the first world war.
However under the management of Leslie Knighton the club was stuttering just above the two relegation places.
The table had a very crunched up look – for although Arsenal were three points off the bottom they were also three points off the top, something that was more likely to happen under the two points for a win, one for a draw system, with goal average not goal difference separating teams on the same number of points).
Meanwhile Arsenal's chairman Sir Henry Norris, the man who had rescued the club from bankruptcy in 1910, and who had become an MP as well as rising from being a man with no connection with the army to the man who organised conscription, and who achieved the rank of Lt Colonel by the end of the war, seemed to be pulling away from matters that distracted him from Arsenal. He was known to be having disagreements with his local political party and now announced that he would not stand again for Parliament. It suggested he would have more time for Arsenal – and so it certainly turned out to be.
Indeed he needed time because he and the rest of the Arsenal board had just been summoned to the FA headquarters, to give evidence to an FA Commission of Inquiry into the game played at White Hart Lane on 23 September wherein disputes between players on the pitch were said to have reached a dangerous level.
Also in the build up to the match on 21 October Arsenal broke off league proceedings to play a friendly against Southend, something that was becoming a bit of a habit. Earlier games had been organised to help raise money for the local hospital, and I suspect this was the same, although I don't have confirmation of this. Arsenal put out a mix of first team regulars and reserve players and won the game 1-0. No crowd figure is recorded.
Arsenal might have been looking forward to the return match on 14 October, and might have been rather concerned at half time to be 0-2 down, but they were not expecting a second half from hell which is what they got. Ultimately they lost 0-7. It was the second time in the first division Arsenal had conceded seven – the last being on 2 October 1909 to Blackburn Rovers – again when having won the previous game.
The result meant that Arsenal were not only back to 18th in the table, they now had the worst defence in the league, having conceded 28 goals.
The game saw injuries to Voysey and Young. Norseman writing in the local paper stated, "Someone will have to suffer for this, and the sooner the better". I suspect he meant the manager, but he was not to get his wish – at least not for quite a while.
Only two players from that match were now kept on to play a friendly against Southampton (last season's champions of the newly form 3rd Division South), on 16 October – Rutherford and White. And I suspect the manager and players must have been wondering what lay ahead when they went into the half time break 1-0 down. But both those regulars scored two goals in the second half as Arsenal ran out winners 5-3. The game also saw Bob John get a match, as he edged ever closer to the start of what was to be his magnificent first team career with Arsenal.
Meanwhile, in events away from football, on 17 October the first hunger march set out from Glasgow heading for London – which had a major impact on politicians who seriously feared a civil uprising. The following day on 18 October the BBC was formed, and on 19 October the coalition government resigned over the Chanak Crisis in relation to Turkey.
Meanwhile a political crisis was brewing. Following the cessation of the 1st World War in 1918, Britain and France still held military positions in the Dardanelles and war between the allies and Turkey over the division of land between Turkey and Greece always seemed possible. However Canada, France and Italy refused to back military action when Parliament pushed for it following a new Turkish advance, as did the most senior British military commander, and there was a clear feeling in Britain that there was no taste for war. On the other hand the Liberal PM David Lloyd George and Winston Churchill, whose Liberal party were the minority party in a coalition government, called for war.
As Arsenal's chairman, Sir Henry Norris, was leaving Parliament he had no involvement in the debates. Instead he fulfilled a promise to go to the Finsbury Empire (just along the road from Arsenal close to Finsbury Park Underground station), to attend, (with other well known local dignitaries) a performance in aid of the British Legion.
Meanwhile a number of Conservative members of the coalition cabinet resigned and Lloyd George was forced to go to Buckingham Palace to resign as Prime Minister, which would cause an immediate general election. King George V was forced to break away from social events at Sandringham (well over 100 miles from Buckingham Palace) to accept the resignation. When the king finally got there, the government fell, a general election was called and the king could get on his train and go back to Norfolk.
Arsenal went on to lose their last two games of the month and as October 1921 ended the Reds were two points away from the bottom two places but with a worse goal average than anyone else. Two clubs would be relegated at the end of the season. Here was table on 31 October 1921
| Pos | Team | P | W | D | L | F | A | GAv | Pts |
| --- | --- | --- | --- | --- | --- | --- | --- | --- | --- |
| 1 | Liverpool | 12 | 8 | 0 | 4 | 30 | 15 | 2.000 | 16 |
| 2 | Sunderland | 12 | 6 | 4 | 2 | 22 | 16 | 1.375 | 16 |
| 3 | Middlesbrough | 12 | 5 | 5 | 2 | 21 | 14 | 1.500 | 15 |
| 4 | Manchester City | 12 | 6 | 3 | 3 | 16 | 16 | 1.000 | 15 |
| 5 | Burnley | 12 | 6 | 2 | 4 | 20 | 12 | 1.667 | 14 |
| 6 | Chelsea | 12 | 5 | 4 | 3 | 17 | 13 | 1.308 | 14 |
| 7 | Nottingham Forest | 13 | 5 | 4 | 4 | 14 | 13 | 1.077 | 14 |
| 8 | Newcastle United | 12 | 5 | 3 | 4 | 15 | 11 | 1.364 | 13 |
| 9 | Huddersfield Town | 12 | 5 | 3 | 4 | 15 | 13 | 1.154 | 13 |
| 10 | Bolton Wanderers | 13 | 5 | 3 | 5 | 18 | 19 | 0.947 | 13 |
| 11 | West Bromwich Albion | 12 | 5 | 2 | 5 | 23 | 16 | 1.438 | 12 |
| 12 | Blackburn Rovers | 12 | 4 | 4 | 4 | 19 | 18 | 1.056 | 12 |
| 13 | Birmingham City | 13 | 4 | 4 | 5 | 11 | 12 | 0.917 | 12 |
| 14 | Aston Villa | 12 | 5 | 2 | 5 | 17 | 21 | 0.810 | 12 |
| 15 | Sheffield United | 13 | 4 | 4 | 5 | 12 | 16 | 0.750 | 12 |
| 16 | Tottenham Hotspur | 11 | 5 | 1 | 5 | 16 | 18 | 0.889 | 11 |
| 17 | Everton | 11 | 5 | 0 | 6 | 17 | 22 | 0.773 | 10 |
| 18 | Oldham Athletic | 12 | 4 | 2 | 6 | 15 | 20 | 0.750 | 10 |
| 19 | Arsenal | 13 | 4 | 2 | 7 | 16 | 31 | 0.516 | 10 |
| 20 | Cardiff City | 12 | 4 | 1 | 7 | 22 | 22 | 1.000 | 9 |
| 21 | Preston North End | 12 | 2 | 4 | 6 | 14 | 24 | 0.583 | 8 |
| 22 | Stoke | 13 | 2 | 3 | 8 | 15 | 23 | 0.652 | 7 |
You can see all today's Arsenal anniversaries by clicking on the button on our home page and on the AISA Arsenal History Society site The anniversaries for the day are put on the site at around 9.30am London time, along with a video showing one of the memorable Arsenal games from this day.