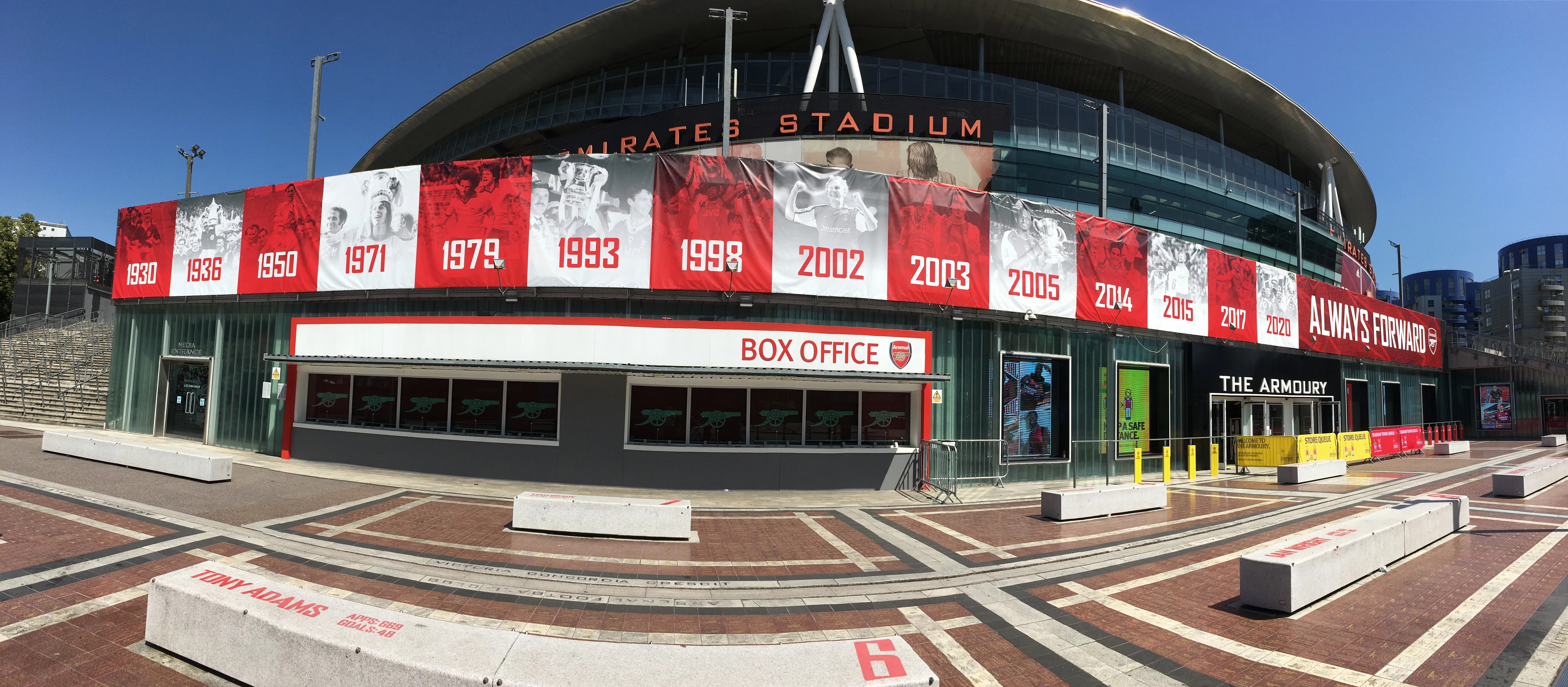 Arsenal's history one day at a time
This series takes a look at what was happening to Arsenal and in the world around them on this day at one point in Arsenal's past.
Arsenal again Everton: the video highlights
4-1 in the FA Cup
Arsenal v Chelsea: some video highlights
This season we are running an "On this day" series focussing on videos of matches played by Arsenal on this day of the year. However Arsenal have rarely played in June and when they have it has been in ancient times so instead we are looking at Arsenal club by club in terms of videos.
Here are a few more
Arsenal videos club by club: Beating the Palace
In recent months we have been publishing a series of articles each highlighting the video of a particular Arsenal match from that day in history.
But we now hit a problem for Arsenal have rarely played games in late May or in any part of June. It is true that from time to time Arsenal have played end of season tours overseas, but by the 1970s the habit of playing after the season ended faded out, and instead was replaced by games that preceded the start of the new season, giving the manager the chance to try out new formations and new tactics.
So we don't have any more videos until 28 June, but even then until mid-July the number of videos available is small.
Therefore I thought I might fill in by working through some of our opponents in order and offering a video or two along the way, club by club. We have already looked at Aston Villa, Brighton and Burnley, so now we move on alphabetically to Crystal Palace.
So here are a couple you might enjoy…
Beating Crystal Palace 3-0 in the mud
https://www.premierleague.com/video/single/625218
Beating Palace 2-0 in February 2014
29 May: the Arsenal video you might not want
There is only one Arsenal video I can find for this day, so that is what is presented through the link above. But it is a defeat – quite a bad defeat in fact. It is a defeat by 4-1 to Chelsea in the Europa League final.
But until Arsenal can fit in another game on 29 May, it is all we have.
Arsenal's lack of games on 28 May, and videos of games against Burnley
As far as I can tell Arsenal have only ever played two matches on 28 May – both of them in Scandinavia and both played before the second world war. Which means that video coverage of the matches is somewhat lacking.
So as we have been doing on other days when there is no video available of an Arsenal match for that day, we are looking back at past games against other clubs.
Last time it was against Brighton. This time it is against Burnley
27 May: Arsenal win the cup for the record number of times.
The video
The Videos…
26 May: "It's up for grabs now". Arsenal win at Liverpool – the video
Arsenal on 25 May and the videos against Brighton
The last time Arsenal played on this day of the year was in 1966 against Besiktas of Turkey. It was a friendly, and ended as a goalless draw.
So continuing with the policy of filling the blank days with a look at Arsenal games against individual teams here is a collection of videos against Brighton
And here are the videos
26 January 2013
25 January 2015
24 May Wilshere's best goal and a Theo hattrick: the video
Arsenal victories against Aston Villa: the video
Throughout this year I have been adding a video for each day showing an Arsenal game. However, the fact that the last game that Arsenal played on 23 May (the day I am up to in my day-by-day account) was in 1973 against a Toronto Select XI tells us that there is unlikely to be a visual record of the game – and so it has proven to be.
We do have a couple more videos for the summer period but the fact is that as we head toward June there is very little in the way of a record of Arsenal on video.
So to help you pass the time I will offer a collection of videos club by club for the days when no video is available. Starting with Arsenal against Aston Villa
David Platt goes in goal and Arsenal win 5-0 (1990-91)
2002: Aston Villa 1 Arsenal 2 – the video
A staggering goal from Arteta   24 March 2012
and of course….