Here's our podcast from the Remembering David Rocastle evening.
And there will be a special Rocky-centred matchday programme on Saturday for the Liverpool match that you can buy from the club.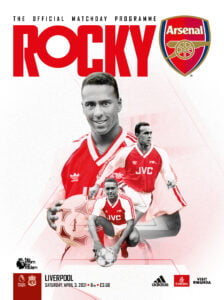 Here's the video we played. It's using 'Spanish Dancer' from Arc of the Diver album by Stevie Winwood – and entirely without copyright clearance(!) so please keep its use private! Thanks.
---
2) The FSA recently had a briefing on VAR from MIke Riley and Adam Gale-Watts.  The report is here
——————
 3) And have you seen the new AISA badge?
You can buy one on our 'Shop' page.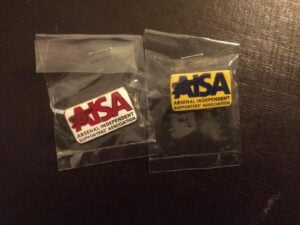 Remembering David Rocastle - an old podcast!
A member sent us this audio recording made shortly after Rocky's death. It's six minutes long. (It takes a couple of seconds to start.)
-----------------------------------
.
We
,
o
Here's a preview