On the 21st of April, 'An Evening with Frank Stapleton' was held at Wyllyotts Theatre, Potters Bar. AISA's Karen Pond was there.
In an interview with Perry Groves, Arsenal legend, Frank Stapleton talked about his time at Arsenal where he made 300 appearances and scored 108 goals (1973-81).
Frank's football career began at age 14 when he had an unsuccessful trial at Manchester United. This was followed by a trial at Arsenal. The Arsenal trial included a match at Highbury vs West Ham where he played alongside Liam Brady. Stapleton said he was a lot happier at this trial and was impressed with the then Chief Scout, Gordon Clark. Shortly after the trail he signed as an apprentice and was paid £7 a week. He moved to London from Dublin and began his apprenticeship; he remembers one of his first jobs was to clean a first team player's boots. His first year at Arsenal was tough and he often felt homesick.
Match days would often be spent watching the first team at Highbury where he enjoyed watching John Radford play.  He made his first team debut against Stoke in March 1975.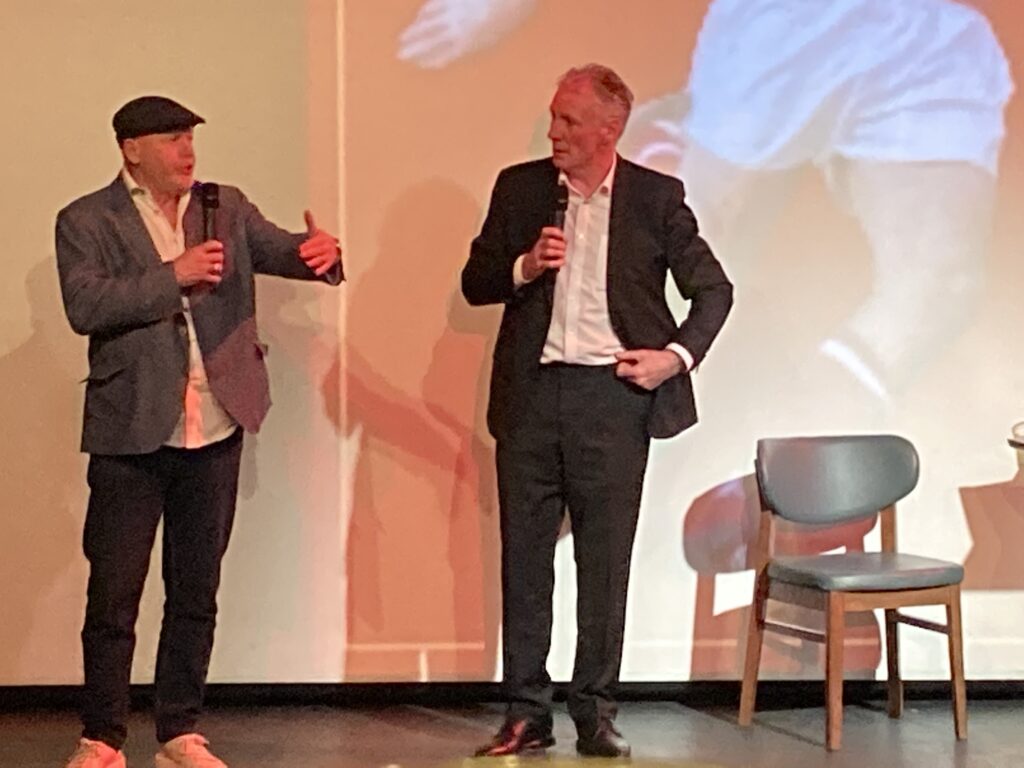 When the Club signed Malcolm Macdonald, Stapleton played all the pre-season matches as John Radford was injured. However, when the season started and the Gunners played their first league match versus Bristol City, the manager brought Radford back into the starting XI. Arsenal lost that match and Stapleton returned to the starting line up for the next league match, away at Norwich, where he scored one and MacDonald scored 2 in a 1-3 victory for the Gunners. This match also signalled the start of a potent striking partnership for the pair.
He spoke of the FA Cup runs, particularly the victorious one in 1979.  He has great memories of the 'five minute' final versus Man Utd and he believed that the Club had the perfect build up to the Final by spending a few days training away at Bisham Abbey.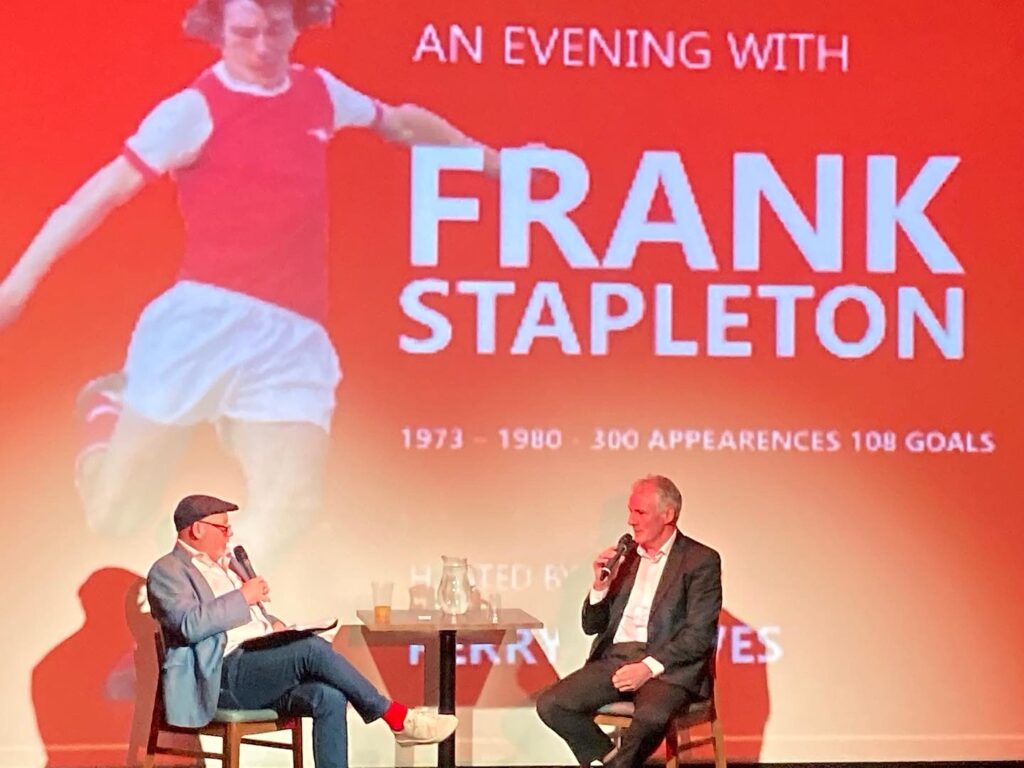 During a Q&A, Frank was asked about his favourite goals; his favourite one which he scored for the Gunners was away at Nottingham Forest in the FA Cup in 1979.
Liam Brady was the best player he played alongside.
Of course, he was asked about his Arsenal departure; he said that the contract he was offered was simply not good enough and whilst he was negotiating with Arsenal, he was able to speak to other clubs, including Manchester United. Their contract was a lot better than the one Arsenal had offered. So after, a League Tribunal set the fee, he signed for United in the Summer of 1981.
It was an entertaining and nostalgic evening (organised by Sporting Experiences) which was ably hosted by Perry Groves.
Karen Pond (AISA Committee member)
s