After several months of consultation with supporters, the new banners on the outside of the Emirates Stadium are on their way. The faded 'legends' banners are in the process of being removed, with the new ones due to be unveiled in January. The Emirates and Arsenal logos will still be central in each area and are still in place . . . except for the one behind the Tony Adams statue.
Expect to see something quite different!
Watch this space!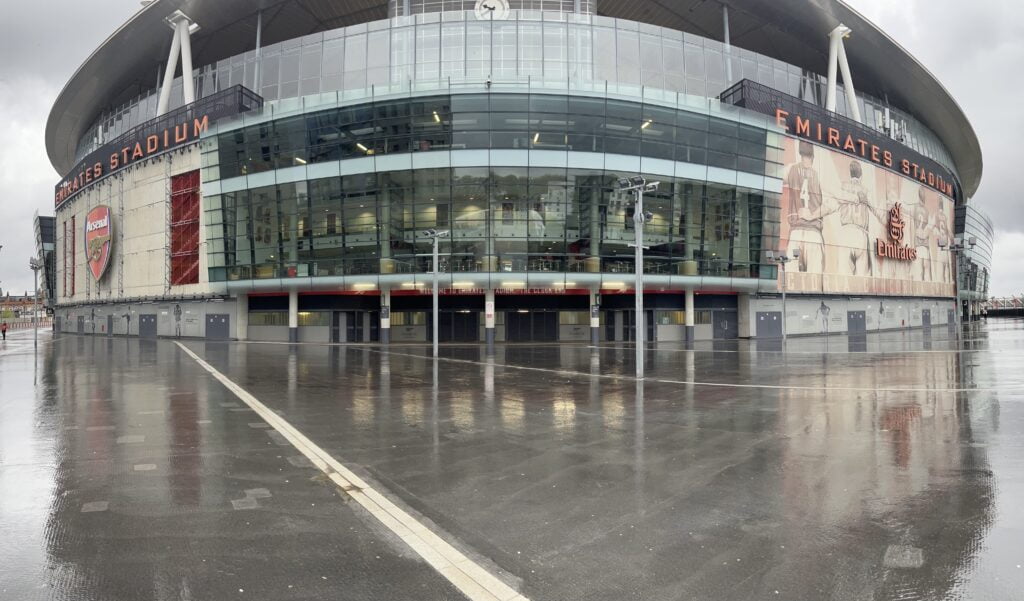 Above and below:
Before and after – the banners in all their faded glory alongside the raw concrete where others have been removed. And the big logos that are remaining – and the space where a logo has been removed!