How often do you have a plan – perhaps with family or friends – that's ruined because the TV selections have moved the match to a time or date that clashes? And if you've a ticket for that match or are a season ticket holder, you have to make a choice – face missing the match or the other activity.
There's that joke doing the rounds: guy realises Arsenal vs Spurs has been moved to the same day as his long-postponed wedding (thanks to COVID) and he has a ticket for the Clock End. So he asks if anyone is interested as he's looking for someone to take his place. It's at the Reading Registry Office at 2.30pm. The bride's name is Maria, she's 5'6″ and quite pretty . . . etc!! (It's the way we tell 'em!)
Anyway, in this season where loyalty is going to be a watchword, how can you guard against planning personal events that then clash with matches. Answer, you can't! But at least the FA has provided the dates when TV will be announcing fixture changes. It may not help much, but it's the best we can do.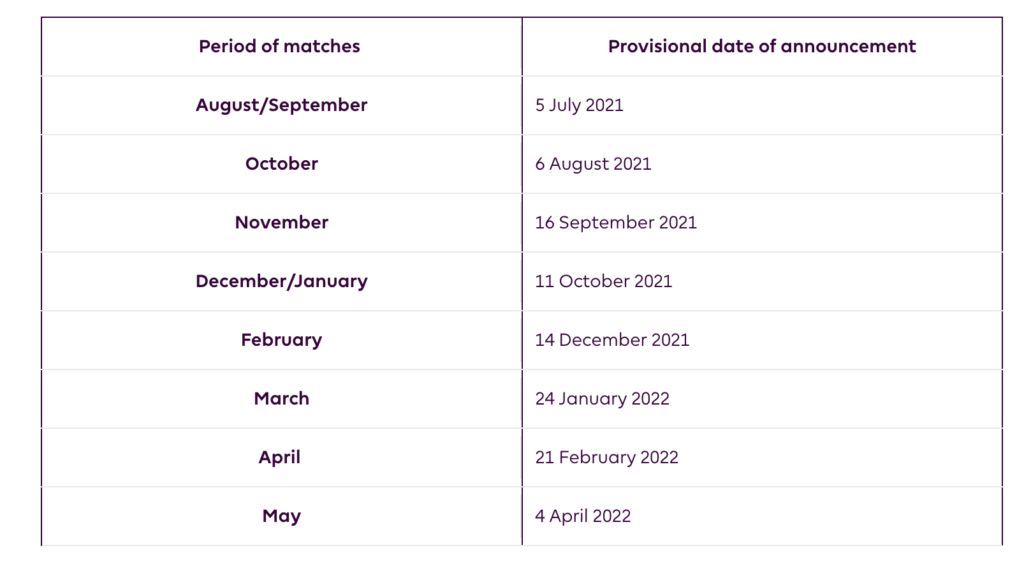 Trouble is, there's a caveat. Dates are subject to change, we are told! Looks like Maria might need a replacement spouse after all.
NB 'Joke' can be edited for any gender of marriage partner!