Tom Watt recalls George Armstrng's life and career, sharing memories and anecdotes with Bob Wilson and Geordie's wife and daughter, Marj and Jill. Recorded at an AISA Members' event 'Remembering Geogre Armstrong.
Podcast duration: 45 minutes. Click the picture below or here to play or download.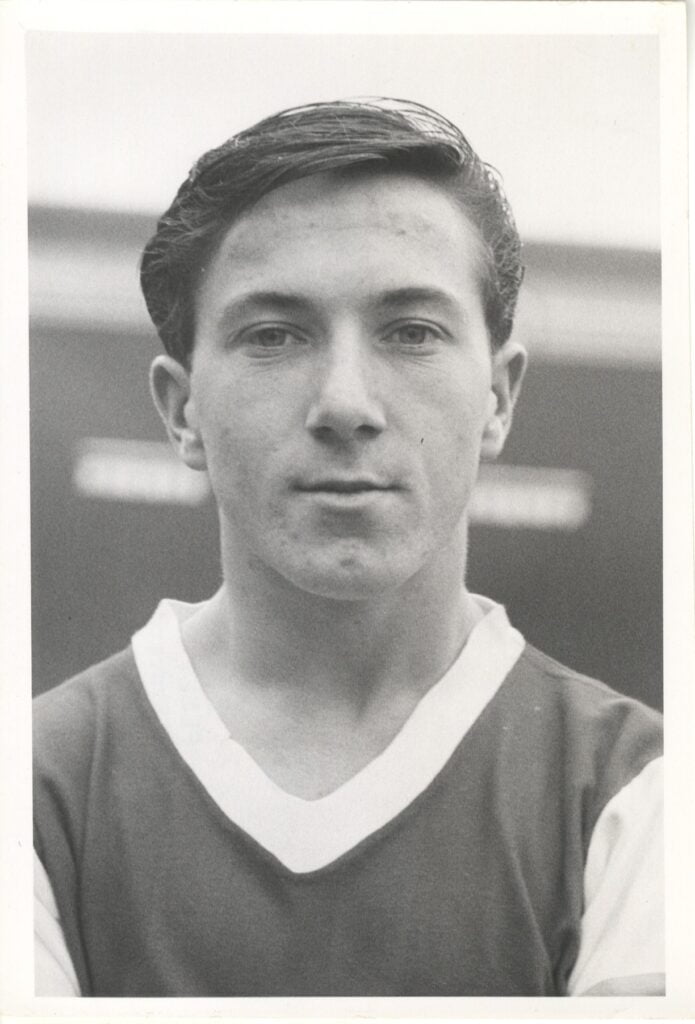 George Armstrong is an Arsenal legend who played at the club in the 1960's, 1970's and returned to Highbury in 1990 as part of the Reserve team staff.
'Geordie', as he was affectionately known, accumulated 621 appearances, a record surpassed only by David O'Leary and Tony Adams. He would later return as part of the coaching staff. He excelled on both flanks as an industrious team-player and salient goal-creator. Scoring only 68 times for the Gunners, he was an inspired exponent of precision crossing – it was estimated that he had a hand in more than half of the goals scored in the Double season of 1971. A sincere and generous man, he died suddenly in 2000, aged just 56.