What were the key points of the Wenger era? How much do you remember? When did it all go wrong?
These are good questions, and a new book on Wenger's time at Arsenal, "Caviar and Sausages" by Tony Kokkings, prompts you to ask them. They're worth asking because of the sheer magnitude of Arsene Wenger's time at Arsenal. He, of course, oversaw Arsenal as manager for more than twice as many games as his nearest rival (Bertie Mee), and despite this long period in charge, he had the best winning percentage record as manager of anyone who took charge of the club through over 30 games (57.25%). An extraordinary achievement.
Thus we find him – the longest, and in terms of win percentage most successful, manager in the entire history of the club.
And he didn't do that bad for major trophies either: three league titles (more than any other Arsenal manager) and seven FA Cups (more than anyone else in the entire history of football – even including the managers who took clubs into the cup when the entire competition only consisted of three rounds).
His nearest rival, out of all our long-term managers, was Herbert Chapman, who ran the club for about half the time that Wenger did, and whose trophy haul was far less than half of that of Wenger's (two league titles and one FA Cup).
So why did Wenger's reputation slip so much that in the end some fans combined with the media to force him out of the club, while Chapman's reputation has if anything improved over the decades?
It's a good question, and one that I am not sure anyone has fully answered yet. And to be fair it is one that the new volume on Wenger's time at Arsenal, "Caviar and Sausages" by Tony Kokkings leaves on the table. But it is a volume that stimulates that thought.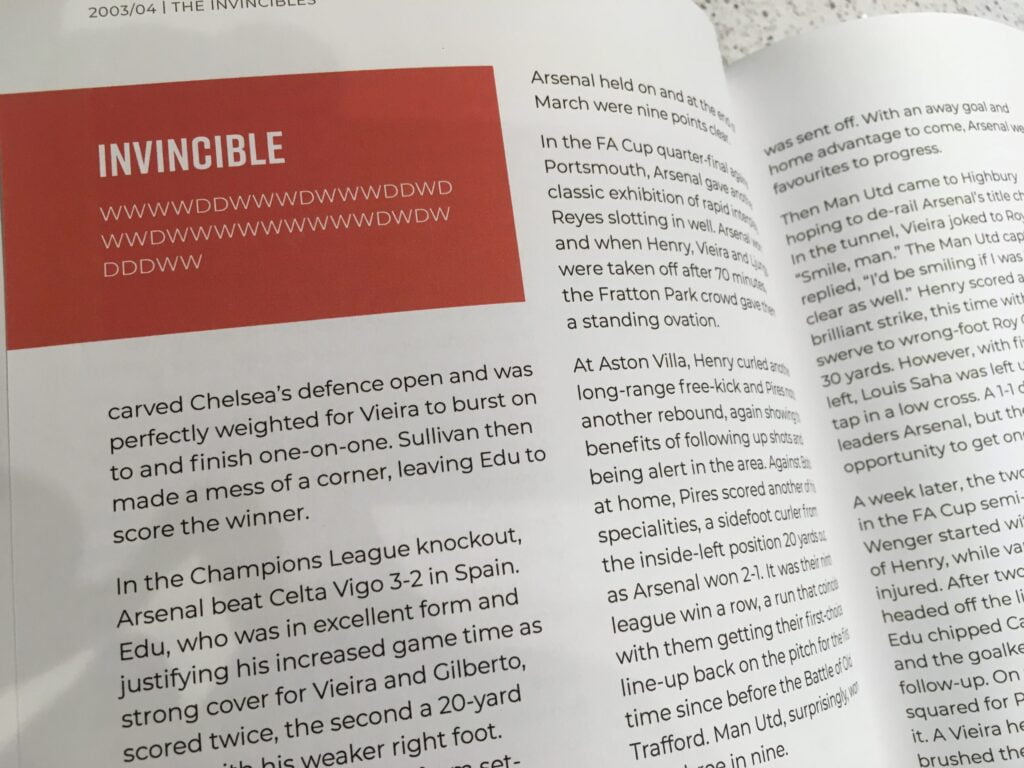 It's a long read – over 300 pages – taking us through game after game, and towards the end makes the comment: "It was hard to watch an intelligent man and legendary manager doing the same thing over and over and expecting a different result."
The key point, the author argues, is that Sir Alex Ferguson reinvented his Manchester United side multiple times in his 26 years, "but unlike Wenger he was willing to delegate and rotate coaches."
So was that it? Was that all it was – a lack of willingness to rotate the team under him? Chapman certainly had that willingness to change the team, and a willingness to fire any of his underlings who challenged his thinking. Was that Wenger's problem.
Of course in a book of this size other issues are raised, and in the end we can draw our own conclusions. And indeed, if drawing conclusions is what you want to do, this is the ideal book because it does take us from day one through the highs and lows not just of Arsenal, but of the media that commented upon him in such detail day by day.
Reading it through takes me back to so many matches, so many events, so many commentaries many of which have sunk into the back of my mind, and by and large, I am glad to have them re-awoken.
Ultimately, I'm not at all sure I agree that it was just a general decline in Wenger's own ability to pick the right players and then motivate them that stopped us winning titles but kept us winning FA Cups, but it is a challenging thought.
So why did it go so wrong? Why did a man who was so capable of turning football upside in the early stages of his career, find he could no longer do it? The book doesn't really tell us (other than the rotating coaches' idea) but it does give us the groundwork to start evolving our own thoughts.
Caviar and Sausages: Arsenal in the time of Wenger. By Tony Kokkinos. Published by Angel Ink.
www.amazon.co.uk/dp/1838412700
Instagram: @caviarandsausagesbook