The club has announced how supporters can access future home matches. In summary, key points are:
One game at a time
While the capacity is 2000, the arrangements are going to be different from the original plan to hold a ballot for a series of matches. For the moment, they are holding a ballot one match at a time. Members can opt-out if they can't make the next one. This seems a better arrangement to us as it means you won't be landed with a game you can't get to (which was always the risk with the old plan, especially over Christmas), or if your circumstances have changed since the original plan was put forward..
Ballot Registered Members will have the opportunity to opt-out on a match-by-match basis if they are unable to attend certain games.
Once you have been successful in the ballot, you will not be successful for a future game until all other Ballot Registered Members have won tickets to a game. This is to provide all Ballot Registered Members the fairest opportunity of attending a fixture.
If successful, the club will send you a ticket to print at home a day or so before the match. You will not be in your usual seat and your season ticket won't work.
Pricing
Prices will follow the usual Category practice but will be based on lowest prices so we believe they are fan friendly. Gold members will be allocated seats in the lower tier and Premium members will be allocated seats in Club Level. Ticket prices are based on the equivalent season ticket match-by-match pricing for the relevant category of games.
All matches
This arrangement will apply to all matches in all competitions while the capacity is so reduced. And if you've not yet applied, you can still enter the ballot process. The club says it will send Members an email detailing how they can do this.
Before you get your match ticket
If you've been successful in the ballot, you'll be sent a health questionnaire. It's for Track and Trace and it's an essential stage in the process. There'll be a clear deadline for completing and returning this – fail to do it on time and your ballot success won't be validated and you won't get your ticket.

Match Day Rules
Access to the stadium 'podium' is via Ken Friar bridge (nearest to Arsenal tube) and the ramp opposite Little Wonder Cafe/by the Arsenal Hub (nearest to Holloway Road tube) and you can get into the stadium from two hours before KO. As there will be various temperature and ID checks, with checkpoints on the bridge/ramp, best not leave it too late! And bring ID and a mask! Leaving times will be staggered to avoid creating a crowd of people. There will be more staff on hand than one would anticipate for a crowd of this size and the eyes of the world will be on Arsenal, probably looking to find fault. So expect to be under extra scrutiny – and anyway, we think we owe it to the club to make sure all guidelines are followed and the club's reputation is enhanced by this.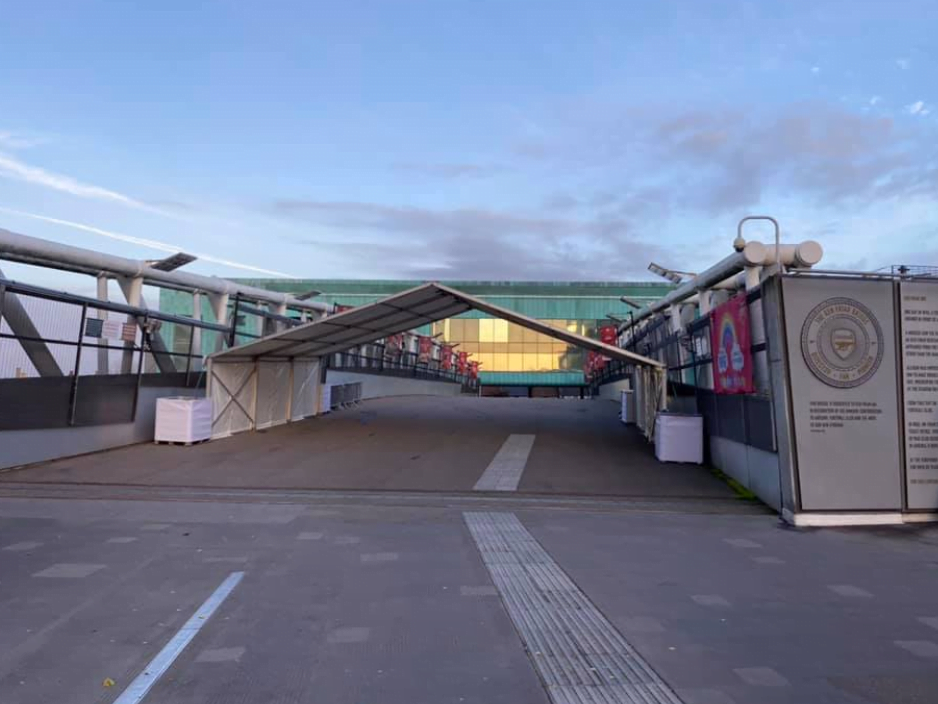 For full details, read the club's message.
Vienna
Although the above applies to the Rapid Vienna game, that one was a one-off, first come first served as there was no time to do a ballot. People successfully getting tickets for Thursday's game are not excluded from the ballots for Burnley and onwards.