The Advertising Standards'Authority (ASA) has upheld a complaint against the Arsenal around its promotion of the Socios fan tokens. According to ASA,
'A Facebook post and website post by Arsenal Football Club promoting fan tokens were banned for taking advantage of consumers' inexperience in cryptoassets. The posts also misled consumers by not making it clear that fan tokens were a cryptoasset that had to be bought using another cryptocurrency.'
We raised our own concerns at the time of the launch of the tokens, and on these pages wrote,
'While accepting that the club needs to find innovative ways to make money from commercial deals, AISA cannot share its enthusiasm.' (July 9: Club announces 'Socios partnership to drive global fan experience')
In response to the ASA finding, the club has said,
"We take our responsibilities with regard to marketing to our fans very seriously.
We carefully considered the communications to fans regarding our promotions and provided information regarding financial risks.
We will endeavour to comply with the ASA's guidance regarding future communications in this fast-moving area. However we will be seeking an Independent Review of the ASA's ruling to seek greater clarity on the ASA's current position."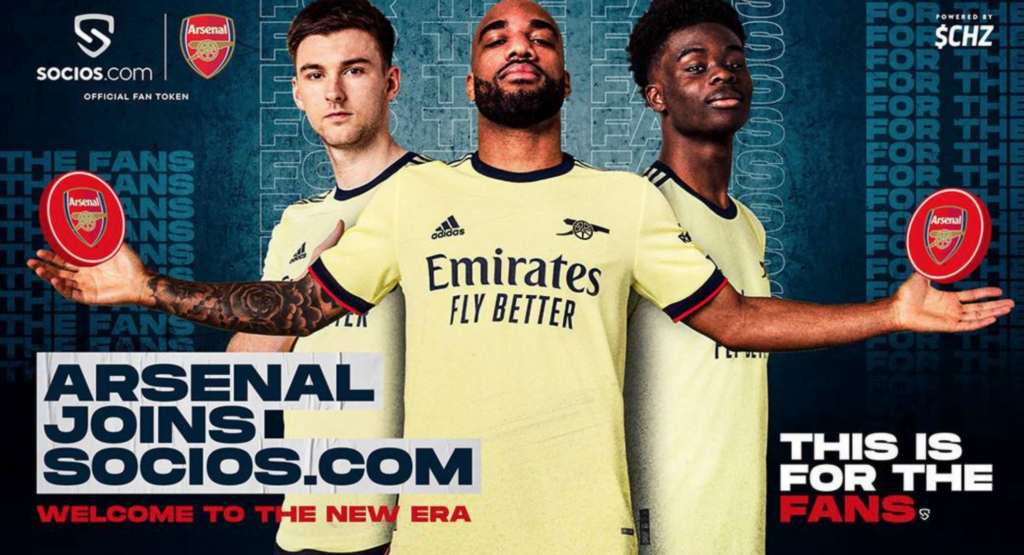 We know that the Football Supporters Association had tokens like these as an issue of concern, while some of our members have told us they have enjoyed the experience. So it will be interesting to see what happens, and AISA will continue to monitor the situation. In the meantime, beware of the risks.
More information: full adjudication from ASA