After the euphoria of the Man City match, the squad for the Chelsea match might make an interesting read. If there were no injuries inflicted by the International break, and assuming those who withdrew from their country's squads are fit again, there will be one too many players available. And that's not including the likes of Elneny who played for his country but didn't make the Arsenal squad last time around.
This is the full list from the Manchester City match, minus Saka. If he is back and everyone else is in, who will be left out?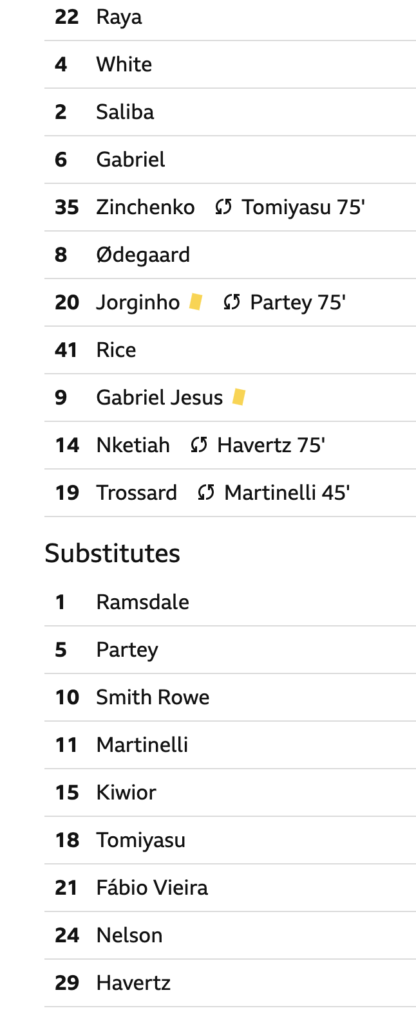 You can't imagine it'll be one of the big money signings (see 'The Smith Rowe Effect' on our Members' Only blog page) so who is for the row behind the subs bench (and maybe the Managers' office on Monday!)?