AISA has voted to set up a forum called Arsenal History for all supporters interested in the history of Arsenal FC.  Arsenal History will be part of AISA; membership will be open to everyone, and at some stage there will be a membership charge for non-AISA members.
Initial activities are planned to include a news group, where members can post and reply to messages, secondly a regular newsletter and thirdly a dedicated website. The activities of Arsenal History are also likely to be of interest to collectors of Arsenal memorabilia.
Arsenal History is being led by Tony Attwood, who was elected as a committee member at the recent AISA AGM.

Arsenal History aims to record all the elements of the history of the club, its players and its supporters from the foundation of the club to the present day.  There is a huge amount of information which is simply never recorded in official histories and needs to be written up before it is lost.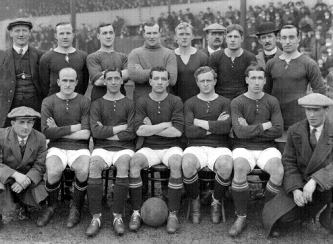 The first stage of this initiative is the establishment of a separate website on which you can add your memories and facts. The idea is to start with a page per season, then as information comes in, a page per month, and moving on until eventually there will be a web page for every single day of the club's history. As you can see, we're aiming high – and long term.

Tony is currently working with an IT consultant who is helping set up the site, and we're hoping it will go live within a matter of weeks.
If you would like to register your interest in Arsenal History please email [email protected] with Arsenal History in the subject line.