Woolwich Arsenal FC did not win anything in its short life, although it came close a few times – including a couple of FA Cup semi-finals, and of course a second place in the second division which gave the club its first promotion.
The history of Woolwich Arsenal's Cup adventures – right back from the first game – a 12-0 in 1893 – are being explored on the AISA Arsenal History site. www.blog.woolwicharsenal.co.uk

For each game there's not only the match details, but also information about the history of the club we played (no matter how obscure) and through this we have once again come up with some unexpected facts (and a few half-proven suppositions too!)

We've considered for example, the claim by Luton Town that they (and not Woolwich Arsenal) were the first professional football club in the south. We've noted with interest the first match with Fulham (with Henry Norris as club chairman) and the shirts that Fulham wore that day (which were incredibly similar to the modern red with white sleeves shirt).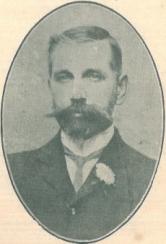 And we have even explored the idea that in one match Herbert Chapman actually played against us.

We've even found another very bizarre promotion – one to rival the way Tottenham made it out of the Southern League into the Football League.

As for Woolwich Arsenal FC, their history was very much one of a solid rise to cup semis and a respectable mid table presence in the first division, followed by a decline ending with relegation – and there is no doubt that the FA Cup (with its chance to meet some highly unlikely teams, plus some very unfortunate giant killing of which Arsenal was on the wrong end) mirrors that exactly.

When you take a look, do also spare a moment to consider some of the comments added, as extra information (including some amazing local newspaper match reports) is added to the site.

The series is continuing, and will be followed by a special feature on the Woolwich Arsenal Founding Father, Jack Humble.

Tony Attwood
Arsenal History Project.
www.blog.woolwicharsenal.co.uk