Arsenal blogger, Tony Attwood, has been digging around in the history of the team from N.17.
It has long been alleged by Tottenham fans that something fishy went on when Arsenal were promoted in 1919, and the Sp**s were relegated. Now Tony has come up with an interesting insight that shows that Tottenham themselves seem to have been involved in some skulduggery.

His investigation ackowledges that in the final pre-war season Arsenal came 5th in the second division, and yet were promoted ahead of two teams above them. However it turns out that Tottenham managed to get out of the Southern League and into Division 2 of the Football League not by winning the Southern League, but by coming 7th. We wonder how this feat was achieved?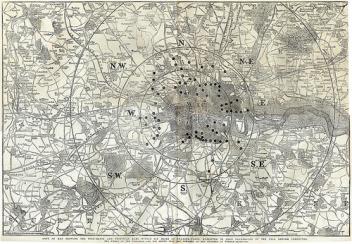 Something to ponder in the week of the north London derby, and in the season when the team from White Hart Lane are "celebrating" their 50 year anniversary since their second and last championship success. See more at the AISA Arsenal history website.